(Last Updated On: November 2, 2020)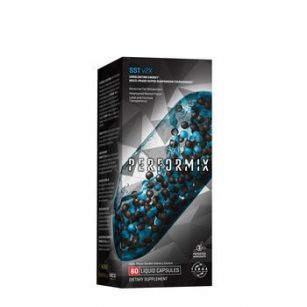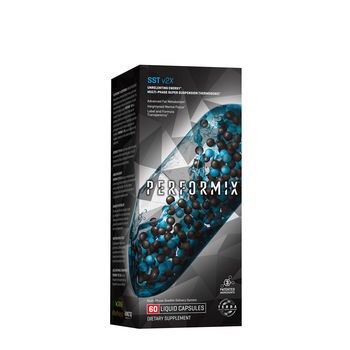 When it comes to weight loss, powerhouses like GNC and Amazon appear to dominate the supplement landscape.
On the face of it,
these recognizable brands give their customers some comfort, as in theory they should only market effective products right?
As we know all know however not all weight loss pills can stand up to the claims they make.
Here we review Performix SST, a supplement sold through GNC that claims to rise above other products on the marker. The makers of this 'Super Suspension Thermogenic' promise an unrelenting boost in energy, as well as rapid weight loss.
Check out the top-rated female fat burners
What Is Performix SST?
According to their official website, Performix SST is a supplement that promises unrelenting energy, advanced fat metabolism, and heightened mental focus.
The stylish packaging appears to be gender neutral and does not particularly target just men or women.
It claims to have label and formula transparency, which is certainly a plus for the credibility of this supplement. However, we are not sure how totally honest this is, since we actually can't see the quantities of some of the ingredients included.
This fat burner retails at a chunky $75 for just 60 pills, making it over a dollar per pill.
With a price tag like that, you want to be sure you are getting your money's worth.
How Does Performix SST Work?
Performix SST claims to help you burn fat through a unique 'multi-phase extend release' system. It also claims to use 'multi-coating matrix' and an 'intelligent carrier' to help facilitate this.
This all sounds impressive but we are not 100% convinced this fancy language wasn't just dreamt up to confuse the customer.
On top of this:
It advises adults to take two pills in the morning on an empty stomach but recommends that a new user starts with half a pill, to determine tolerance.
It also states that the supplement should not be taken within six hours of bedtime.
Advising gradual dose increase due to potential intolerance may be sensible. However, it also makes us a little twitchy that manufacturers are concerned about their supplement making customers unwell.
Related: The Leading Fat Burning Supplements for Men
The Ingredients in Performix SST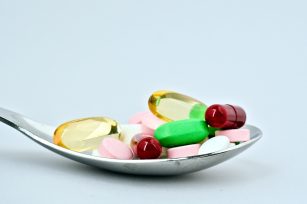 Every fat burning supplement is going to claim to give you similar results, such as accelerated metabolism, rapid fat burning and sometimes higher energy, focus and concentration.
Of course, in reality, they are all only going to deliver up to a certain point, the rest is down to you and your exercise plan.
Remember:
The quantities of each ingredient are not known in this supplement.
Frankly, this is information is the bare minimum that we would expect from a premium-priced product like this one.
Perhaps the makers have come up with some ingenious formula that they are trying to hide from the competition?
We doubt it, but let's take a look at the ingredients in more detail anyway:
Ashwagandha 
This is a plant from which medicine is made from its roots. It can be used to treat various conditions, like anxiety, bipolar, ADHD, chronic liver disease, etc. Most of the benefits for these treatments are yet to be proven.
It is also used to reduce levels of fat and sugar in the blood, which is why it may have been included here. However, since there hasn't been enough research to support this, we are unsure of its effectiveness for weight loss.
Caffeine
Caffeine is a popular ingredient in weight loss supplements since it can increase your metabolism and help promote fat burning. It is a naturally occurring stimulant which means that it is generally safe unless taken in extremely high quantities.
Since the manufacturers advise taking the supplement first thing in the morning, it is unlikely to cause problems with sleep.
Unfortunately, we don't know the exact quantity included, so this makes the potential impact impossible to predict.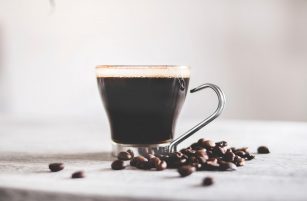 Black Pepper
Black pepper is an excellent ingredient, with antioxidant and antibacterial properties. It is usually a definite benefit for weight loss supplements, since it aids the absorption of other ingredients.
However, higher absorption rates of ingredients like caffeine may cause issues for some users.
Synephrine
Synephrine is also known as bitter orange extract. It is an ingredient that has gained popularity in the weight-loss industryin recent years. It has some potential benefits, which include reducing stomach bloating and general inflammation within the body.
More importantly, synephrine is an intense stimulant, which is chemically similar to a banned chemical called ephedrine. This elevates the metabolism but can be too strong for sensitive individuals.
There is also some evidence that suggests it can have dangerous consequences if taken alongside caffeine. This is a little worrisome for a supplement like this one, which also uses black pepper to increase absorption.
Yohimbine
Yohimbe is an evergreen tree found in parts of Central and Western Africa. It contains a chemical called yohimbine which can increase blood flow. Therefore, it is sometimes used to treat erectile dysfunction.
Some people have made the claim that it can help remove stubborn fat, but from a scientific perspective, this is as yet not completely proven.
Missing Ingredients
 We believe that Performix SST is lacking some core and clinically proven fat burning ingredients, these include the following:
Glucomannan
This is a proven ingredient for inhibiting the appetite. It can cause the stomach to swell and help you feel fuller for longer. Unfortunately, it is clearly missing from this supplement.
Cayenne Pepper
This is also considered to be one of the most effective fat burning ingredients out there. It works by way of metabolism boosting 'thermogenesis' and thus is increasingly popular in the weight loss world.
Green Tea Extract
This is probably one of the longest standing and proven fat burning ingredients available. It is the core of many successful weight loss pills on the market.
We are, therefore, very disappointed to not see it included here.
Side Effects of Performix SST
Unfortunately, the high stimulant content means that you might be at greater risk of suffering side effects with Performix SST. Some reviewers have reported stomach aches and spasms, while others also experienced headaches.
The combination of bitter orange extract and caffeine is relatively common with these types of fat burners, however, we do not often see it used in female supplements.
That's because the high stimulant effect is too strong for many people.
Another ingredient, ashwagandha, can also cause stomach upset, vomiting and loose stools.
All in all, like any new supplement you introduce, it may be worth having a discussion with your doctor regarding its suitability for you, according to your individual health status.
Check out the top-rated female fat burners
Performix SST Burn Reviews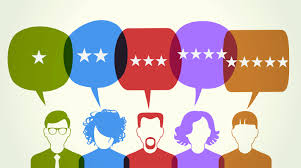 This fat burner only scored 3.5 out of 5 on Amazon, and at a glance, many of these reviews do not bode well for Performix SST. Many complain of nausea, anxiety and general feelings of being unwell after taking the supplement.
One user said that after taking them for five days, she was going to return them due to the adverse effects felt.
A look at the reviews on the GNC Performix website shows some people did apparently fare well with the supplement. This is perhaps to be expected on the product website itself.
Those that rated it positively said that it helped enhance concentration and energy levels but not necessarily fat burning.
On the other hand, some who gave it negative ratings reported that they experienced lightheadedness. This was sometimes combined with sickness and vomiting, as well as zero fat loss benefits.
We were unable to find many Performix SST before and after pictures supporting the efficacy of the product.
Will Performix SST Help You Lose Weight?
Performix SST may bring some fat burning benefits if taken as part of a healthy diet and fitness plan. Below are some of the pros and cons of Performix SST: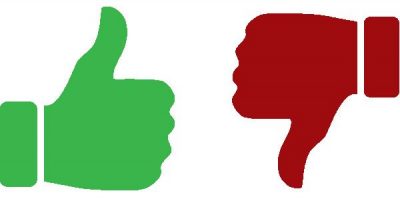 Pros
Contains some clinically proven weight loss ingredients
Increases energy levels
May enhance your concentration levels
Cons
Comes with a premium price tag
We can't see the exact quantities of some ingredients
High stimulant content
Has potential side effects
Summary
Performix SST is not a new kid on the block on weight loss scene, and it seems it is still yet to make its mark in the fat burning world.
With a large number of ineffective products on the market. It is particularly important to distinguish the 'roses from the thorns' before investing in a fat burner.
Whilst Performix SST isn't all that bad – it does contain some beneficial fat burning ingredients –  We do question whether the price tag and the high stimulant content make it a sound investment.
At $75 a bottle, we would like to see more than 60 pills in a 1 month supply.
Building on that we would have expected a serving frequency of at least three or four pills taken at different times of the day.
Taking just two a day, as Performix SST requires, really isn't likely to ramp up your results as quickly as you would like.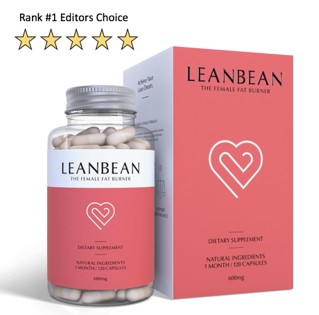 Get the lowdown on the top-rated female fat burners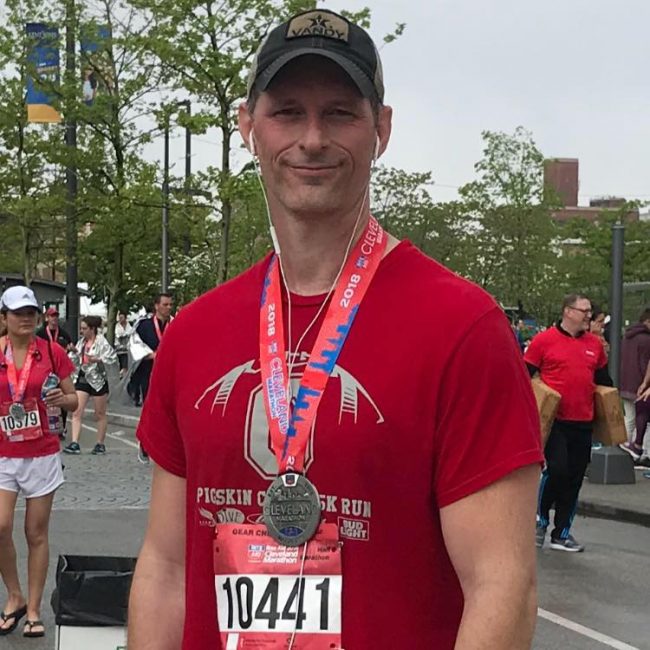 Ryan is a former college wrestler and lifelong fitness fanatic. He has run half marathons, done mud runs, placed in body transformation contests, coached wrestling and now coaches girls soccer. Not to mention he has also tried literally hundreds of supplements over the years and has a vast and thorough supplement knowledge. He has written for Muscle & Strength, Testosterone Junkie, The Sport Review and other publications. He is also the editor in chief of this website. Feel free connect with him on his LinkedIn page below.