(Last Updated On: May 15, 2020)
Losing weight can be one of the hardest challenges women face. Seeing that those pants you got for your birthday last year no longer fit you is not empowering feeling at all. This is where Royal 21 Queen thinks it can help you.
Royal 21 Queen is a fat burner that claims to help us lose a few pounds AND even help with menopause. Crazy claim, but sometimes crazy can be good!
So is this product really that great? Check our Royal 21 Queen fat burner review to find out!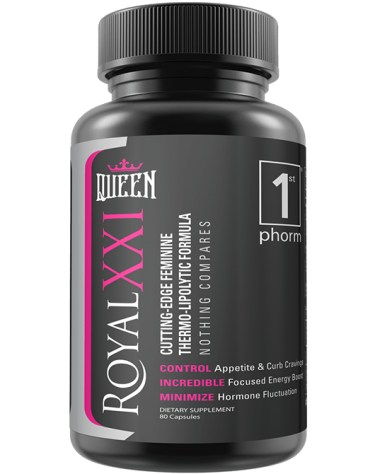 Reviewed: The most effective female fat burners
About Royal 21 Queen Fat Burner
Royal 21 Queen fat burner is sold by 1st Phorm, International. It's definitely marketed towards women, especially those who struggle with losing weight. Then again, don't we all struggle at losing weight? It claims to help manage appetite and reduce cravings for salty and sweet foods.
One capsule serving. You get 80 servings with one bottle.
Four blends. We think that's too many blends for one capsule.
Hormonal fluctuation. We are not sure any fat burner can help with this, and we're not sure we'd want it to.
Royal 21 Queen fat burner Ingredients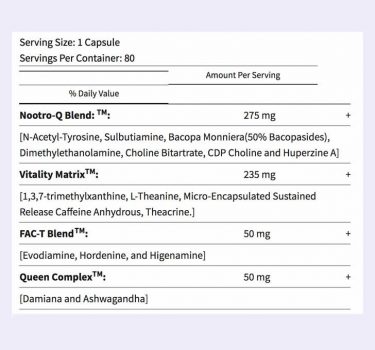 Nootro-Q Blend
Like most of 1st Phorm's products, Royal 21 Queen kicks off proceedings with a "mind" blend. We are still undecided when it comes to the benefit of having nootropic ingredients in a fat burner.
And whilst we're not supposed to judge a book by its cover, at 275 mg we're not confident about the dosages for each ingredient either.
N-Acetyl-Tyrosine. This is the best form of tyrosine for maximum absorption. It's supposed to help cope with stress, but the dosing falls a long way short from what's considered effective. 
Sulbutiamine. A synthetic version of thiamine, this ingredient is critical for memory recall as well as mood improvement. 
Bacopa Monnieri. Standardized to 50% bacosides, bacopa is an ideal nootropic for students due to how it activates brain performance whilst enhancing mood. 
Dimethylethanolamine. Commonly known as DMAE, it boosts acetylcholine, supports brain cell membranes, and helps repair brain cells. 
Choline bitartrate. Choline is actually the building block of every cell in the body. As a nootropic, it's a precursor to acetylcholine which is linked to increased memory, focus, and general alertness. Problem is, you need at least 500 mg of the stuff to make this worth adding for psychological benefits. 
CDP Choline. This is actually the most premium nootropic ingredient in the market today, capable of supercharging brain cells into improving overall performance and long-term health. Shame the dosing is too low for it to be of any real use. 
Huperzine A. This works by blocking enzymes that destroy the brain's precious acetylcholine. At the very least, Huperzine A is likely dosed sufficiently here, this is due to it working in teeny, tiny doses.
Vitality Matrix
This looks like Royal 21 Queen fat burner's energy blend. It offers a total of 235 mg spread over four ingredients.
1, 3, 7 trimethylxanthine. This is literally plain caffeine. Being the first on the list, we're ready to assume it gets the lion's share of the dosing. Why hide the name? So buyers wouldn't see the word caffeine as a primary ingredient perhaps?
 Theanine. This ingredient serves to counteract some of the side effects in taking a lot of caffeine. However, we feel like this shouldn't be a problem given that the amount of caffeine in Royal 21 Queen fat burner shouldn't be so high to cause jitters or a crash.
Microencapsulated sustained release caffeine. This ingredient literally just spoke for itself. The thing with microencapsulation is it's expensive, but it also helps prolong the effects of a compound by releasing it in a well-distributed manner.
Theacrine. Theacrine is a combination of theanine and caffeine. We're not sure why Royal 21 Queen fat burner added this given that it could've easily just added more caffeine and theanine.
FAC-T Blend
This is the Royal 21 Queen fat burning blend. The dosage is just a mere 50 mg!  This leaves us more than a little confused, we're just not sure what the priorities of this 'fat burner' are?
Evodiamine. More of an appetite suppressant than anything. Some studies also suggest it kind of works like capsaicin in that it triggers thermogenesis. Unfortunately for Royal 21 Queen fat burner, the dosing looks to be really slim.
 Hordenine. Hordenine triggers fat burning by means of norepinephrine production. Again, it looks to work in small doses but ideally at 20 mg minimum.
Higenamine. Works just like Hordenine and also work at doses between 5-10 mg.
Interestingly enough, this low-dosed blend might offer some small benefits, at least the very least it looks better than their nootropic blend. That said we don't think that's saying very much at all.
Queen Complex
This blend seems to be the women's blend. At 50 mg, we're not sure if this does anything at all. Seriously.
Damiana. This is actually a libido booster but is also widely used by women for estrogen and progesterone balance. There's also a menopausal benefit.
Ashwagandha. This herb is a stress fighter but needs at least 250 mg to be relevant.
Royal 21 Queen Fat Burner Formula Analysis
Royal 21 Queen fat burner, for the most part, is a weak fat burner even for women who don't like extreme stuff. However, it does have a few saving graces.
The Nootro-Q blend is just a lost cause in our opinion. It made use of seven ingredients, six of which need upwards of 150 mg to function. Even if they did get the dose of Huperzine A right, it's not enough to make up for some of the other omissions.
Their Vitality Matrix is probably made up of 150 mg caffeine and the rest as theanine. Royal 21 Queen fat burner, for some reason, went out of their way to divide two ingredients into two more parts.
It would've been so much better if they just plugged in 235 mg of Theacrine.
The only fat burning blend Royal 21 Queen fat burner has is FAC-T. Not sure why they named it that way, but we do know that it has the potential to work. We admit the dosing for one or two of these ingredients does go beyond the bare minimum, but just think about how effective Royal 21 Queen fat burner could be if they'd literally left out some of the other pointless blends.
Royal 21 Queen fat burner's Queen Complex was likely added just so they can say their product is for women. Damiana is obviously a women's ingredient, but they could've just omitted Ashwagandha because there's no way it can do anything with that dosage. It's not even standardized!
All in all, we think Royal 21 Queen fat burner is hardly made for women. Other than the "Queen" blend, there's really nothing going on about it to justify its pricing as well as why people would choose this over other more focussed fat burners.
Then there's also this focus on nootropics. After all Royal 21 Queen is meant to be a fat burner first and foremost, and we think they should've just focused on weight loss.
Serving instructions
It's literally so long, we had to cut some parts out for brevity. But here it is…
TOLERANCE ASSESSMENT PHASE: As with any dietary supplement, test your tolerance by taking one capsule in the morning with 16 ounces of water on an empty stomach 30-45 minutes before your first meal or shake.
Wait five (5) hours, and if suitable, you may take a second capsule with 16 ounces of water on an empty stomach 30-45 minutes before a meal or shake to further assess tolerance.
After tolerance has been determined by following the guidelines of the Tolerance Assessment Phase, you may consider taking two (2) capsules, twice daily five (5) hours apart with 16 ounces of water 30-45 minutes before meals or shakes and assess tolerance again.
Your body uses water to flush fractured fatty acid by-products (burned fat) from your system; always take Royal XXI Queen with at least 16 ounces of water and drink at least 130 ounces of water over the course of the day.
Continue to repeat the Tolerance Assessment Phase until you have reached your personal tolerance or you have reached a maximum of two (2) capsules, twice daily, whichever comes first.
NEVER EXCEED two (2) capsules per five (5) hour window or four (4) capsules in any 24-hour period. DO NOT EXCEED RECOMMENDED USE. DO NOT TAKE AFTER 3 P.M. as the product may cause sleeplessness.
Royal 21 Queen fat burner FAQs
Below are some of the FAQs found on their website.
Is Royal 21 Queen fat burner Safe?
Most definitely. In fact, we think it's too safe. The dosing on everything is akin to a beginner's supplement.
Does it contain Caffeine?
It does have a decent amount, but likely no stronger than drinking a cup of brewed coffee.
How much can you take at once?
The instructions say you can take as many as two capsules, five hours apart.
Is Royal 21 Queen fat burner stackable with other supplements?
It does need some stacking, but we think you'll be better off choosing another supplement, to be honest.
The most popular fat burner supplements for women
Royal 21 Queen Reviews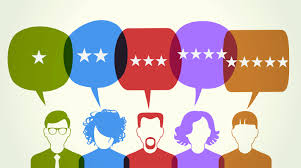 1st Phorm products aren't available from third party websites, as a result, it can be difficult to find honest reviews of their products. We took a look on their website, whilst there are no before and after pictures, we did come across both positive and negative feedback.
Here are a few:
Positive comments:
"I love it! No jitters and easy to take!"
"I've seen a difference in energy levels and body fat."
"Helps with my boring eating habits!"
Negative comments:
"I suffered acid reflux from this."
"Made me feel sick and have stomach pains."
"Don't take it without food or you might feel like puking."
Pricing
One bottle (80 servings): $69.99
Royal 21 Queen Fat Burner Summary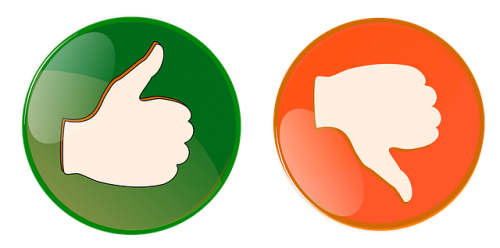 Pros
Slow-release energy. At the very least, it helps with sustainable energy throughout training.
Designed for women. The dosing is small enough that we think even total beginners can use this.
Cons
Premium price. Too expensive for what it provides.
Weak dosing. Seriously, why are they too low?
Nootropics Blend. We don't think this is necessary in a fat burner
Royal 21 Queen Fat Burner Conclusion
Royal 21 Queen fat burner tries to sell itself as a premium women's fat burner. However, we think it misunderstands the female body. 1st Phorm seems to think that grown women can't take anything harder than 100 mg of each ingredient.
The blends and ingredients in them had the potential to be great, but the dosing was just ineffective. This is what happens when you try to fit in as many ingredients as possible inside a small capsule.
What makes us even more upset is the fact that Royal 21 Queen fat burner is priced at $69.99! With just 80 capsules per bottle, we see this as a form of robbery, especially when you consider that the cost per capsule is nearly 1 full dollar!
Any of the products on our list of the best fat burners for women would be a better selection.