(Last Updated On: June 28, 2022)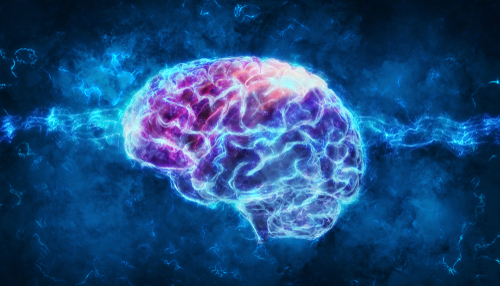 Nootropic supplements can help boost your cognition, reduce mental fatigue, help you sleep better at night, reduce anxiety and stress, and improve your mood. They can help improve your ability to focus and raise your motivation levels.
But not all nootropic supplements are created equally. It can be challenging to find the right nootropic for your needs in such a crowded market. In this article, we will be helping you to find the ideal nootropic supplement for you.
We spent over 80 hours looking at 66 different nootropics to help you find the best ones on the market today.
These are the seven best on the market.
Best Nootropics and Smart Drugs for Better Focus
These are the best nootropics for increased focus and better concentration that you will find on the market today.
#1 Hunter Focus
Sold by Roar Ambition, Hunter Focus is, without a doubt, the best nootropic supplement on the market. It is packed full of well-dosed, well-chosen ingredients, designed to help you focus better, increase clarity and creativity, and boost your mood.
Hunter Focus is the nootropic for you if you have ever felt rudderless at work or have caught yourself procrastinating over a task. The formula is very impressive, with a large number of ingredients.
This bad boy uses 5 different ingredients to improve concentration and focus including Citicoline, L-Tyrosine, L-theanine, Gingko Biloba, and Spanish Sage. They aren't in wimpy doses either, the L-Tyrosine is 500mg and the Citicoline is 250mg, both of which are quite generous.
Next they have a "Memory Matrix" which features 4 memory-boosting ingredients including Lion's Mane Mushroom which we love, Maritime Pine Bark, Bacopa, and Rhodiola Rosea.
Then there are 4 more ingredients that they call "mood amplifiers", these include Phosphatidylserine, Ashwagandha, Caffeine Anhydrous, and Panax Ginseng. I'm not sure I would consider caffeine a mood enhancer, but the other three ingredients are solid.
Put all of those together, and your mental performance will increase, perhaps by a lot.
As you can see the formula is outstanding, but we're also impressed with the money-back guarantee that Roar Ambition offers. The company has recently improved the formula of Hunter Focus, responding to customer feedback by updating the formula and switching to plant-based capsules.
Hunter Focus is produced in certified US and UK facilities and uses all-natural ingredients. The product has a premium price reflected in the formula; Hunter Focus provides greater value for money despite costing more than many nootropics. You get the perfect dosage of each ingredient, delivered in six capsules.
You can also save money if you buy in bulk, buy 2 bottles and get free shipping or buy 3 bottles and get 1 free along with free shipping.
In our opinion, Hunter Focus is the best nootropic on the market today, bar none.
Pros
Uses 5 ingredients for improved concentration
Fully dosed and based on the latest research
Ingredients can boost focus, cognition, mood
Reduces stress and anxiety
Cons
Premium price
Only available from the manufacturer's website
---
#2 Mind Lab Pro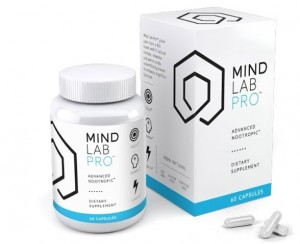 Mind Lab Pro is one of the best nootropic supplements out there, and the company behind it is highly respected. It has an almost identical ingredients list to Hunter Focus but with smaller doses for many ingredients, and it has fewer ingredients overall.
For example, both Hunter Focus and Mind Lab Pro contain Bacopa Monnieri, an incredible herb for improving memory and focus and reducing anxiety [2]. However, Mind Lab Pro only uses 150 mg of Bacopa, whereas Hunter Focus uses 300 mg.
These are just minor differences in the grand scheme of things, and there is no shame in coming a close second to the best nootropic on the market! We love Mind Lab Pro because they have placed a lot of emphasis on improving memory, boosting mood, and reducing mental fatigue.
The company is devoted to continually improving and updating its formula; this is currently the fourth iteration of Mind Lab Pro. It is an excellent, lower-priced version of Hunter Focus that should give you excellent value for money.
Pros
Excellent ingredients
Great value for money
Can improve mood, focus, and reduce anxiety
Fatigue fighting
Cons
Not quite as well-dosed as Hunter Focus
Only available from the manufacturer's website
---
#3 Alpha Brain by Onnit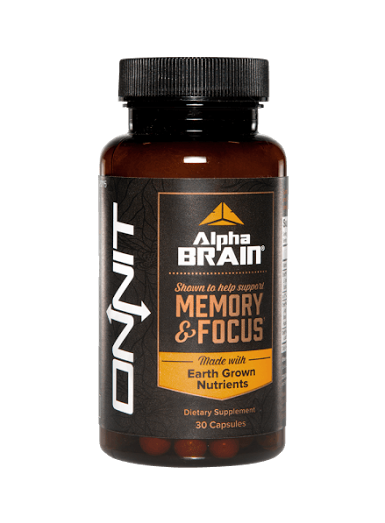 Next up we have Onnit's Alpha Brain is one of the most popular nootropics on the market. It doesn't quite make our top three. It's a great product, but we have a few issues with it. It contains some of the most effective nootropics on the market, such as Bacopa Monnieri, Huperzine-A, and L-Tyrosine.
They also use their own patented ingredient called AC-11, which is a strain of the Cats Claw that they claim will dissolve the proteins that cause brain degradation. If this turns out to be true, it could be huge, but it is so far unproven and needs a bit more testing.
Unfortunately, they use a proprietary blend, so we cannot tell how much of each ingredient they use. As we said earlier in the article, most nootropics use proprietary blends. The ingredients are all-natural, though, which is good and what you should be looking for in a nootropic.
Some great ingredients
Vegan-friendly
Natural Ingredients
Good reputation
Cons
Proprietary blend
Not particularly high doses
Only available from the manufacturer's website
---
Related: Nootropic by Transparent Labs Review
#4 Noocube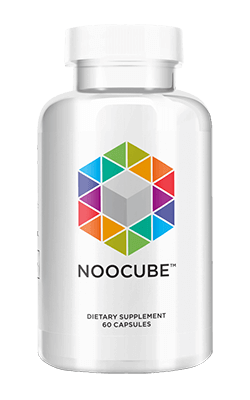 The final nootropic on our list is Noocube; it's well-priced and has some top-quality ingredients. The most significant selling point of Noocube is its use of lutein, a carotenoid found in eggs and one that is increasingly being looked at for its abilities to improve eye health and boost cognition [3].
Noocube also contains 250 mg of Bacopa Monnieri; this is slightly higher than Mind Lab Pro but smaller than the dosage in Hunter Focus. There is also a decent amount of l-theanine and l-tyrosine. Plus, several vitamins.
There are only a couple of ingredients that would be considered unnecessary. Cat's claw has no objective evidence supporting its claims of preventing memory loss. Oat Straw extract is another interesting ingredient; Noocube only uses 150 mg, while the standard dosage is between 800 and 1,600 mg [4].
Noocube is a perfect addition to this list despite a couple of poor ingredients. It is a great price and ingredients such as Huperzine-A and l-theanine shine in their formula. There are no known side effects to any of the ingredients, they use transparent labeling (always a positive), and they offer a 60-day money-back guarantee. This is very generous.
Pros
Provides razor-sharp focus
Top-quality ingredients
Offers memory enhancement
Great price point
Cons
A couple of unnecessary ingredients
Only available from the manufacturer's website
---
#5 Performance Lab Mind
Performance Lab Mind is a great product that just misses out on a top-three spot. It has an excellent formula that contains some of the best nootropics available, such as Citicoline, Lion's Mane Mushroom, and Maritime Pine Bark Extract. The doses are all fully disclosed, which is always a positive.
It also uses clean capsules that are vegan-friendly and free from artificial colors, flavors, and sweeteners. This is great as some people prefer to avoid these ingredients.
The only downside to Performance Lab Mind is its price; it is one of the mor expensive nootropics on the market but it still delivers quality, and this is reflected in the customer reviews. People report feeling more focused and motivated after taking it, with some even saying that it has improved their productivity.
If you are looking for a high-quality nootropic supplement and don't want to spend a lot, then Performance Lab Mind is definitely worth considering.
Pros
Excellent formula
Fully disclosed doses
Vegan-friendly capsules
Cons
One of the more expensive nootropics on the market
Only available from the manufacturer's website
---
#6 Brain Pill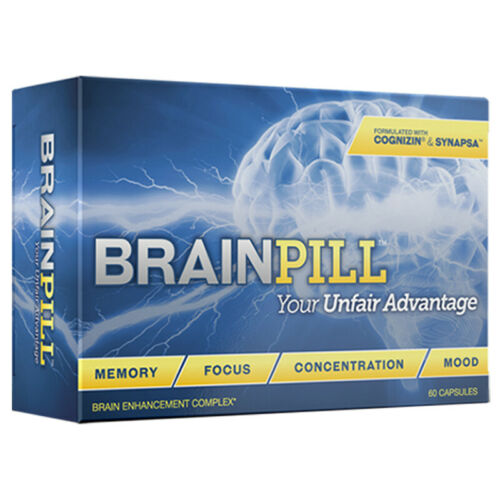 If you're looking for a pill to boost your brain function, Brain Pill is a good choice. This supplement contains several ingredients that have been shown to improve brain function, including Cognizin Citicoline, Synapsa, and huperzine A.
Brain Pill also contains L-Theanine and L-Tyrosine which can help you stay focused and alert. Overall, Brain Pill is a good all-around supplement for improving brain function.
Brain Pill contributes various cognitive benefits. The pills can stimulate brain activity while clearing the mental fog and protecting working memory. The cognitive enhancer even makes it easier for people to learn new information.
With Brain Pill, you'll never have to worry about getting an edge on the competition. The mentally stimulating natural ingredients are here for people who need a little help in their productivity and efficiency! To top it off, Leading Edge Health provides its customers with a 67-day money-back guarantee so they can test out this great product without any risk involved at all
Pros
Some great ingredients
Available in both capsule and powder form
Vegetarian-friendly capsules
67 Day Miney Back Guarantee
Cons
Proprietary blend
Not vegan-friendly
Only available from the manufacturer's website
---
#7 Qualia Mind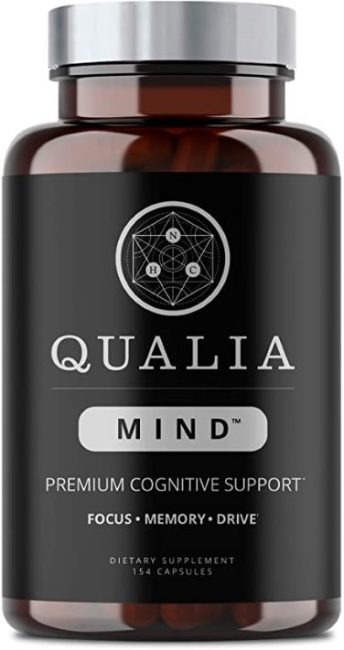 As one of the more potent nootropic supplements on the market, Qualia Mind is designed to boost cognitive function in a variety of ways.
The supplement contains a blend of vitamins, minerals, amino acids, and other nutrients that boost brain function and brain health. This includes ingredients like B-vitamins, omega-3 fatty acids, and citicoline.
Qualia Mind also contains several compounds that are known to boost mental function, including Noopept, Huperzine A, and vinpocetine.
Additionally, the supplement is designed to improve focus and concentration, as well as boost energy levels.
Overall, Qualia Mind is an excellent choice for those looking for a comprehensive nootropic supplement that can boost brain function in a variety of ways.
Pros
100 Day Money Back Guarantee
Focuses on both short and long term effects
Boosts mental energy levels
Helps reduce brain fog
Cons
Expensive
Proprietary blend means it's difficult to know the exact dosages of each ingredient.
---
How We Decided on the Top Smart Pills
Ingredients and Overall Formula
When it comes to nootropic supplements, the first thing to look at is the overall formula. This will give you an idea of what kind of ingredients are in the supplement and how they work together.
Ideally, you want a supplement that contains a variety of different nutrients and compounds that have been shown to boost cognitive function and reduce brain fog.
You also want a supplement that is free from any harmful ingredients, such as fillers, binders, or artificial additives.
Additionally, you want a supplement that is easy to take and won't cause any unwanted side effects.
Dosage
Another important thing to keep in mind is the dosage of each ingredient. You want to make sure that the doses are in line with what has been studied and shown to be effective.
You also want to make sure that the supplement doesn't contain too much of any one ingredient, as this could cause side effects.
Additionally, you want to make sure that the supplement is easy to take and won't cause any digestive issues.
Price
Nootropic supplements can range in price from $20 to $100 or more. Obviously, you want to find a supplement that is within your budget.
However, it's important to remember that you get what you pay for. In general, the more expensive supplements are going to be of higher quality and contain more potent ingredients.
Additionally, they are likely to be backed by a money-back guarantee, which gives you peace of mind that you are getting a quality product.
User Reviews
Another important factor to consider is user reviews. This will give you an idea of how well the supplement works and what side effects, if any, users have experienced.
It's important to remember that not all supplements work for everyone, so don't be discouraged if you don't see the results you're hoping for.
Additionally, it's a good idea to look for supplements that are backed by a money-back guarantee so that you can get your money back if you're not satisfied with the product.
Guarantee
Finally, you want to make sure that the supplement comes with a money-back guarantee. This will allow you to try the supplement without risk and see if it works for you.
Who Uses Nootropics?
Anyone can use nootropics, but they are currently very popular with gym-goers and students, and they currently have a primarily male customer base. Nootropics are often marketed towards busy young male professionals. We can anticipate more focus on females and older people of both genders in the future.
Many people have an increasing desire to optimise their brain health, mind, and well-being. This can be done through diet and exercise, but supplementation can be helpful.
Up until recently, supplementation was aimed at improving physical health, but now nootropics are here to improve your brain function and cognition. Think of them as cognitive enhancers, if you will.
How Do Nootropics Improve Your Mind?
Brain supplements can improve your mind in several ways; here are some of the most notable:
Focus
Nootropics can help you focus better, concentrating on tasks without getting distracted or procrastinating. This can help you train better in the gym, but it can also help you study for exams or finish projects at work in record time.
Mood
Many nootropics can elevate your mood. Remember the euphoria you felt after your first ever cup of coffee? Many nootropics can offer similar moments of euphoria, brightening your day and keeping you in good spirits even if your day is stressful or unexciting.
Lower Stress
Stress can have a considerable impact on your mental and physical health. While no nootropic can remove stress from your life, it can help you manage it better and reduce your emotional response to stressful situations.
Motivation
Many nootropics can help to boost your motivation. They can do this by increasing focus, boosting mood, and helping you to stay on target. Increased motivation has many knock-on benefits to your mental health and career.
Sleep
Not all nootropics are designed to improve sleep quality; many (such as Hunter Focus) increase wakefulness and banish fatigue. But several non-stimulatory nootropics can help enhance sleep quality by reducing stress, anxiety, and depression and increasing your ability to relax.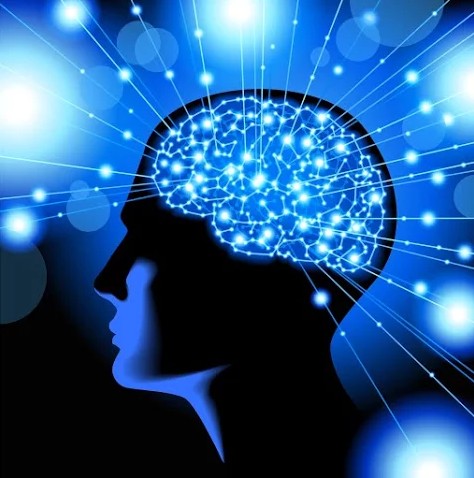 What Should You Look For in a Good Nootropic?
A good nootropic doesn't need to have 50 ingredients in its formula; it's about quality, not quantity (or, in the case of Hunter Focus, both). What matters is:
Do the ingredients work? – Is there evidence supporting their inclusion?
Are the ingredients fully dosed? – There is no point in having an ingredient if there isn't enough of it to affect change.
Many nootropic supplements that look good at first sight fall down once you double-check the ingredients list. They may have some useless ingredients. Or, they may have ingredients that work but are underdosed and are therefore wholly ineffective.
Best Nootropic Ingredients
This section will look at some of the most effective nootropic ingredients to improve mental performance. This is by no means an exhaustive list.
Citicoline
Also known as CDP-Choline, citicoline is a very popular nootropic due to its ability to increase attention [5], improve memory, and lower blood pressure [6]. There is also some evidence that citicoline may help protect your eyes as you age [7].
Rhodiola Rosea
There are many benefits associated with taking Rhodiola Rosea as a supplement. It is incredibly effective at banishing fatigue. Particularly stress-induced fatigue [8]. It can also help stressed people to think clearer, with several studies finding that it can boost cognition [9]. Rhodiola Rosea can also help to boost your mood and may help with anxiety and depression [10].
L-Theanine
L-theanine is a very effective amino acid that is often paired with caffeine due to the synergistic relationship they have. But L-theanine is a fantastic nootropic in its own right. It can help boost relaxation, particularly in people who suffer from anxiety [11]. It can also help increase attention and improve sleep quality [12].
L-Tyrosine
Another amino acid with a name similar to L-theanine and similar functions. L-Tyrosine has been shown to reduce stress [13], increase attention [14], and improve memory [15]. L-Tyrosine can also be used to raise your mood and may help with depression and anxiety [16].
Phosphatidylserine (PS)
Phosphatidylserine is an amino acid with a lot of interest surrounding it from the fitness and cognitive supplement industries. A 2006 study on cyclists found that phosphatidylserine can help to increase time to exhaustion during sprints [17]. But phosphatidylserine can also help to improve cognition. A 2011 study found that taking phosphatidylserine before sitting an exam helped boost the speed of calculations by 20%, improving accuracy by 13% [18].
Bacopa Monnieri
We've already discussed Bacopa monnieri's ability to reduce anxiety in our review of Hunter Focus, which contains a high dose of it. But this herb can also help to improve memory and cognition. A 2001 study found that taking Bacopa monnieri improved learning ability (how fast you learn) and memory capacity [19].
Lion's Mane Mushroom
Lion's mane is a mushroom also known as Yamabushitake that is seen as an effective nootropic ingredient for reducing anxiety and depression and halting cognitive decline [20].
Vinpocetine
An underrated nootropic, vinpocetine, has been shown to improve memory and cognition while also improving your mood. A 2010 study found that taking vinpocetine can raise subjective well-being in the elderly while also halting cognitive decline [21].
Huperzine A
Huperzine A is a neuroprotective ingredient, meaning that it can help protect your brain cells while improving cognition.
Side Effects With Nootropics
Many nootropics are very safe. But as with any supplement, there is always the potential for side effects. Some of the most common side effects with nootropics include:
Fidgeting
Anxiety
Headaches
Dizziness
Nausea
These side effects are usually mild and will go away once your body gets used to brain supplements. If they persist, it is best to stop taking the supplement and consult a doctor.
Pregnant and breastfeeding women should avoid nootropics as there is not enough research to show whether they are safe. The same goes for children and adolescents. If you have any underlying medical conditions, it is best to speak to a doctor before taking any nootropics.
Final Thoughts
Brain supplements are becoming more and more popular, and they are likely to grow even more so as time goes on. Finding ways to improve your mood, increase your brainpower, and help you to deal with stress, anxiety, or depression are all benefits that will appeal to anyone.
Finding the perfect nootropic for your needs is very important, as few nootropic supplements are cheap. Hunter Focus is head and shoulders above the competition if you are looking for the best.
References
[1] https://pubmed.ncbi.nlm.nih.gov/18611150/
[2] https://pubmed.ncbi.nlm.nih.gov/11498727/
[3] https://pubmed.ncbi.nlm.nih.gov/29135938/
[4] https://www.healthline.com/nutrition/oat-straw-extract#forms-dosages
[5] https://www.scirp.org/journal/PaperInformation.aspx?paperID=19921
[6] https://pubmed.ncbi.nlm.nih.gov/9203170/
[7] https://pubmed.ncbi.nlm.nih.gov/18929133/
[8] https://pubmed.ncbi.nlm.nih.gov/11081987/
[9] https://pubmed.ncbi.nlm.nih.gov/22228617/
[10] https://pubmed.ncbi.nlm.nih.gov/17990195/
[11] https://espace.library.uq.edu.au/view/UQ:284103
[12] https://pubmed.ncbi.nlm.nih.gov/22214254/
[13] https://pubmed.ncbi.nlm.nih.gov/2736402/
[14] https://pubmed.ncbi.nlm.nih.gov/10230711/
[15] https://pubmed.ncbi.nlm.nih.gov/7794222/
[16] https://pubmed.ncbi.nlm.nih.gov/16089275/
[17] https://pubmed.ncbi.nlm.nih.gov/16394955/
[18] https://pubmed.ncbi.nlm.nih.gov/22017963/
[19] https://pubmed.ncbi.nlm.nih.gov/11498727/
[20] https://pubmed.ncbi.nlm.nih.gov/18844328/
[21] https://pubmed.ncbi.nlm.nih.gov/21183904/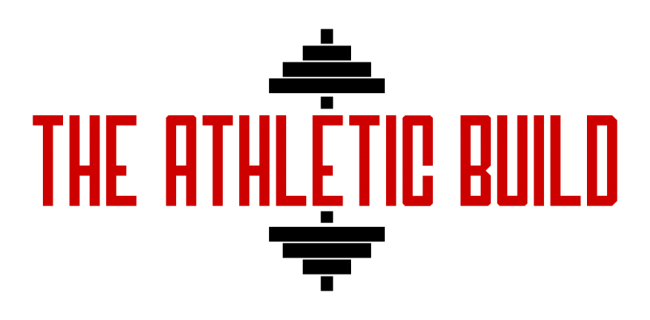 This post was made by the staff of TheAthleticBuild.com, home of the athletic body. Please follow us on social media at the links below.