(Last Updated On: October 5, 2020)
The new MindSeries Nootropic from Transparent Labs is officially out.
Transparent Labs has a pretty good track record of putting out high-quality supplements, we are hoping their Nootropic is no different.
We received ours last week, now it's time to let you know if it is legit.
Let's get started.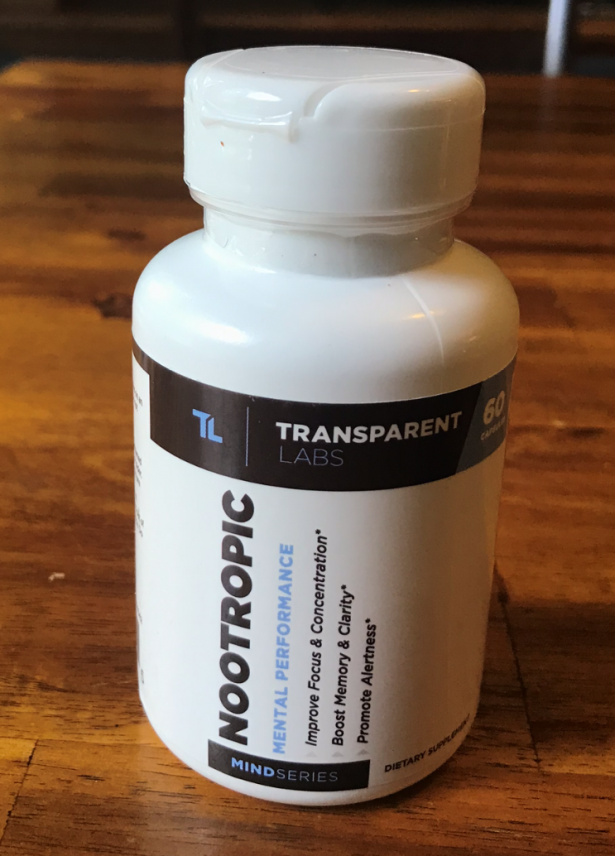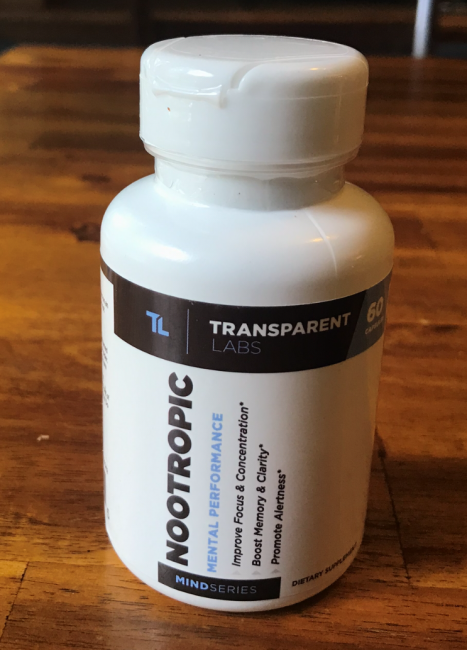 Website: transparentlabs.com/mindseries-nootropic
What is MindSeries Nootropic by Transparent Labs?
MindSeries Nootropic is a brain supplement made by the company Transparent Labs. They are a reputable and growing manufacturer that is based in the United States and has a wide variety of supplements they produce.
Their nootropic is a supplement that is designed to increase your focus and mental performance.
Whether you are at work, studying, playing sports, gaming or whatever you might be doing, a good nootropic will help you do it better and with more focus, less stress, and a better mood.
Bottom line…
Mindseries Nootropic is designed to make your brain fire on all cylinders, like many of us wish ours would.
There are a lot of different nootropics on the market today and the ingredients in them can vary widely.
Let's see what this one is made of.
Nootropic by Transparent Labs Ingredients – Are They Effective?
Here is where the rubber meets the road so the speak. Companies can market these supplements all they want but if the ingredients are garbage then so is the supplement. Let's take a look at what's in this bad boy.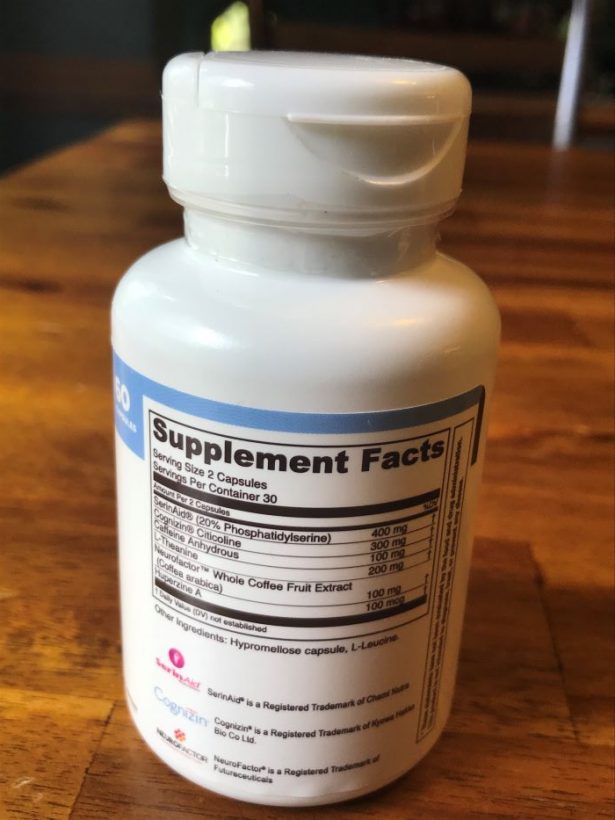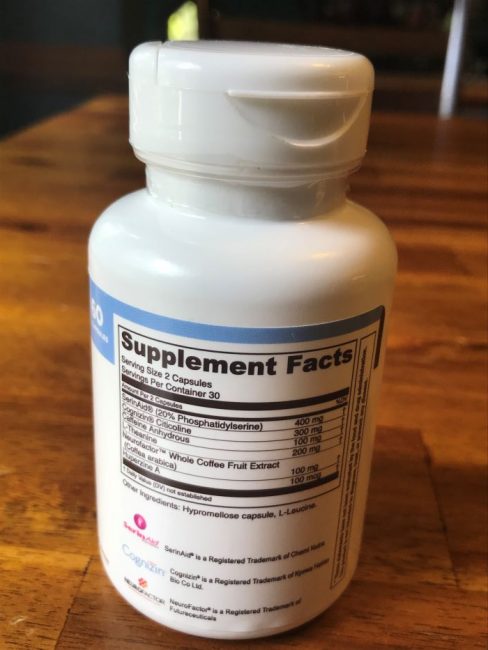 L-Theanine – 200 mg
L-Theanine is an amino acid that is pretty common in nootropics. It is often used in combination with caffeine to help prevent the jitters and it also has a positive effect on alpha waves which increases attention and focus.
SerinAid® (20% Phosphatidylserine) – 400 mg
SerinAid is the purest and most potent phosphatidylserine ingredient that is on the market today.
This study, done by the University of Wales Swansea in the UK found that a 300 mg dose of Phosphatidylserine reduced the release of cortisol in response to stress and it also improved the mood of the subjects.
The 400 mg dose in this supplement is quite generous especially when considering it is in its purest form and it should be quite effective.
Cognizin® Citicoline – 300 mg
Citicoline is actually an essential B vitamin that is becoming rarer and rarer in the modern human diet.
MindSeries Nootropic uses a patented form called Cognizin or CDP-choline which is the gold stars in the nootropic industry. This study, done at MIT, found that subjects given a CDP-choline supplement experienced a two-fold increase in plasma levels of both choline and uridine for as long as 10 hours.
On top of that, this study by The Brain Institute at the University of Utah found that choline and uridine work to synthesize phospholipid precursors that protect brain cells, thereby supporting neuronal function and integrity.
NeuroFactor™ Whole Coffee Fruit Extract  – 100 mg
Neurofactor is an ultra-pure whole coffee fruit concentrate that has been shown in studies to increase in brain-derived neurotrophic factor (BDNF) by over 140% after just one hour. BDNF is an important peptide that acts on neurons in the central nervous system to promote growth and myelination, thereby supporting memory, focus, and mental acuity.
We like that they used a 100 mg dose of Neurofactor just like the studies did. Some supplement companies will find a proven ingredient then use such a small dose of it in their products that it is basically useless, not Transparent Labs.
Huperzine A – 100 mcg
Huperzine A is an alkaloid constituent that has been used in Chinese medicine for centuries as a "mind enhancer".
This ingredient has been shown to increase cognitive function and memory by inhibiting acetylcholinesterase, which is the enzyme responsible for breaking down acetylcholine. This makes it the perfect ingredient to have in conjunction with citicoline and caffeine for increasing mental performance.
BioPerine – 10 mg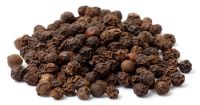 BioPerine is a black pepper extract that is used to improve bioavailability. That means that it helps your body absorb the nutrients rather than just having the supplement pass through your body without much of it being absorbed. Bioperine makes sure your body gets more of the good stuff.
10 milligrams is a nice dose on this ingredient, 5 mg is pretty common. Transparent Labs went above and beyond.
Overall the formula looks pretty strong, they didn't go over the top and use too many ingredients, they kept it simple and used what works and gave you generous doses of each ingredient.
Price for MindSeries Nootropic
MindSeries Nootropic comes in at just $44 for a bottle which is actually pretty cheap compared to the prices of other good nootropics.
That's not all though, if you buy 2 bottles they will knock $4 off of your total and if you buy 3 you can save $17 0n the total price.
And that's still not all. You can also save 10% off of your entire order by using the coupon code TL10 at checkout.
Dosing for MindSeries Nootropic by Transparent Labs
The dosing for this product is 2 capsules on an empty stomach once or twice a day. The capsules do look a bit on the large side but they went down very easily when swallowing them with water.
The bottle contains 60 capsules so if you do 1 dose per day it will last a month, 2 doses a day and it will last you 15 days. Or you can just use it on the days where you will really need it and make it last longer.
My Experience with MindSeries NooTropic
On their website, it says that this product works "starting from the very first dose". They aren't kidding either.
The very first time I tried it I felt 2 things, increased focus, and a sense of calm. I actually used MindSeries Nootropic when I wrote this article. Reason being I generally struggle to stay focussed and on task while writing articles, some of them can even take a week or longer for me to finish which drives me nuts. With this nootropic, I finished this article in less than a day. Not all that impressive for regular people, but for me that is really good.
I just relaxed and focussed on the work and got it done, no stopping to browse social media or taking a break to play Call of Duty here and there, just straight work. It felt great. I would definitely recommend it if you are the type who has trouble with focus and concentration.
I used their regular nootropic but they also have a stim-free version which is nice for people looking to avoid stimulants or those who may be sensitive to them.
Conclusion for MindSeries Nootropic by Transparent Labs
Overall there isn't much not to like about MindSeries Nootropic from Transparent Labs. It's loaded with effective ingredients in generous doses that will get the job done.
It also isn't one of those nootropics that you have to keep taking for a while before it supposedly works and you can never really tell if it is even doing anything. This product works on the very first dose and you can actually tell it is working. For me, it delivered increased focus and a sense of calm that helped me get work done.
The price on this product isn't bad either, some nootropics can get really expensive for what they are, this product is reasonably priced and you can save money when buying in bulk and also by using the coupon code TL10 when you check out.
Like I said, there isn't much not to like about this product. If you are in the market for a nootropic you can't go wrong with this one.
Website: transparentlabs.com/mindseries-nootropic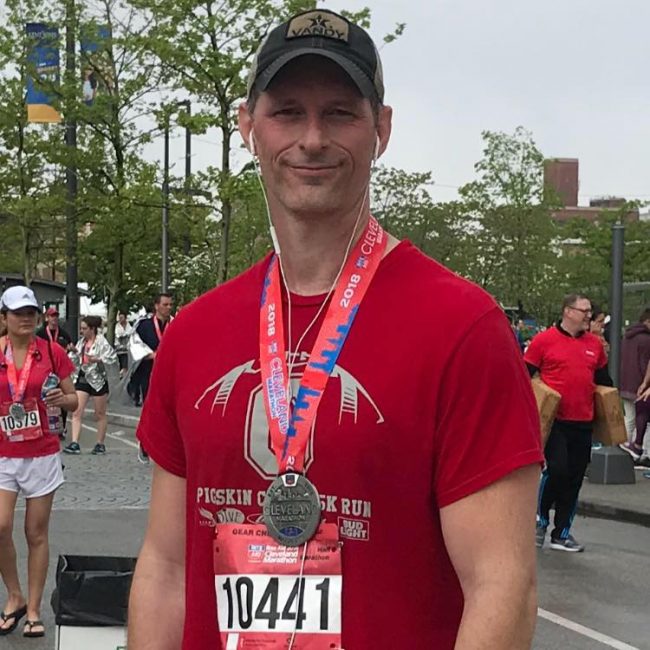 Ryan is a former college wrestler and lifelong fitness fanatic. He has run half marathons, done mud runs, placed in body transformation contests, coached wrestling and now coaches girls soccer. Not to mention he has also tried literally hundreds of supplements over the years and has a vast and thorough supplement knowledge. He has written for Muscle & Strength, Testosterone Junkie, The Sport Review and other publications. He is also the editor in chief of this website. Feel free connect with him on his LinkedIn page below.