(Last Updated On: August 6, 2019)
Tell us about your athletic background
I have always been involved in sports since a young age & also modeled since I was 14yrs. Throughout school I was age champion for Track n Field, excelling in sprints 100m/200m, High Jump & Long Jump. I was always involved in some kind of team sport such as Basketball, Rugby League, Volleyball, Netball & Touch Football. Then around 16-17 I began Weight Lifting & Boxing, after i completed high school I only ever did Gym & what ever fitness class was being held at that time but this is where I lost most of my motivation for training until around 2009 where i stumbled across the sport Muay Thai Kickboxing which caught my attention & a found myself quickly becoming obsessed with the style of training loving all that was to do with this sport. When I got to my peek fitness level the next step was to get stronger without slowing down or increasing too heavily in muscle mass. I completed my studies & found a method of weight training that built incredible strength without gaining too much mass so still benefitting my Muay Thai Fitness obsession. With this came a new healthy fit physique that led me to be encouraged to compete in a number of Body Sculpting Competitions. I never really fit in to a category for Body Sculpting so therefore I was never receiving call outs & most certainly never placed, as I would be too lean for Bikini yet not big enough for figure, then a federation called INBA introduced a Fitness Category which was smack bang in the middle of Bikini & Figure. I entered their comp first year of them introducing the category & was place 1st, something that I will always remember & cherish.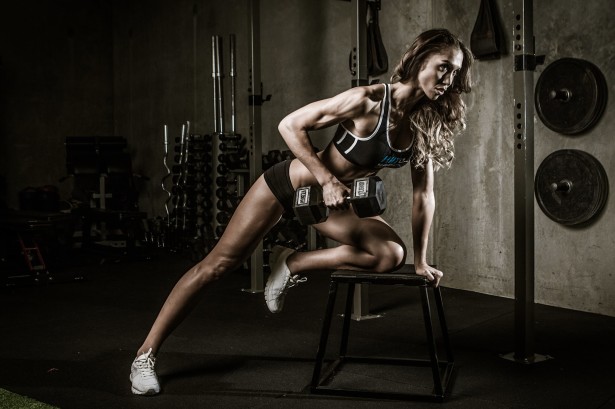 Can you give us a sample of your routine?
 An example of a typical Monday would be this;
4:30am-10am Training clients. *I train Muay Thai Fitness so this involves a lot of physical work in order to hold the pads.
10:30am Legs Day
4 SETS
4-6 Reps 90kg Barbell Squats > 20x Suspension Jump Squats > 12x 50kg Barbell Walking Lunges
4 SETS
4-6 Reps 60kg Straight Leg Deadlifts (Time under tension) > 25 Jumping Lunges
4 SETS
5x 90kg Sled Push/Pulls (8m strip) > 50x 40kg Kettle bell Sumo Squats > 50x Box Jumps
4x 90kg Sled Push/Pulls (8m strip) > 40x 40kg Kettle bell Sumo Squats > 40x Box Jumps
3x 90kg Sled Push/Pulls (8m strip) > 30x 40kg Kettle bell Sumo Squats > 30x Box Jumps
2x 90kg Sled Push/Pulls (8m strip) > 20x 40kg Kettle bell Sumo Squats > 20x Box Jumps
1x 90kg Sled Push/Pulls (8m strip) > 10x 40kg Kettle bell Sumo Squats > 10x
Box Jumps
Back to work in the office of HIIT Station
2:30pm-6:30pm Start training clients again
6:30pm HIIT 1hour Class of Muay Thai Kickboxing
7:30pm-9pm Finish training clients
[youtube]http://www.youtube.com/watch?v=BQDESqWwCPQ[/youtube]
What kind of music do you listen to when you are working out?
All RnB & Hip Hop: Old school & new. We have a very big sound system so you definitely cant even hear yourself breathing.
 
We all have at least one, what is the most embarrassing song on your iPod?
Will Smith – Gettin Jiggy With It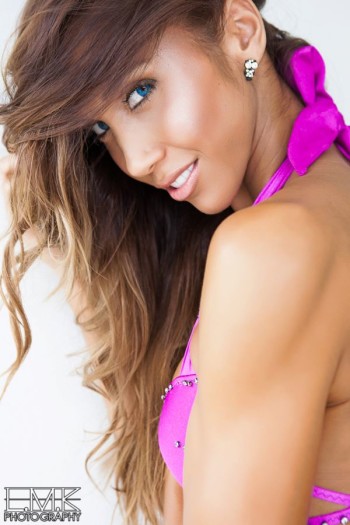 What does your diet look like when you are trying to get lean?
My partner is the man behind all of my nutrition, my diet normally consists of 6 Days solid on the correct ratios chosen by Sam Duncan in Good Fats, Carbs, Protein & Greens with supplementation etc & 1 day off the plan which I dont abuse but where I can enjoy a meal without a stress of timing and weighing etc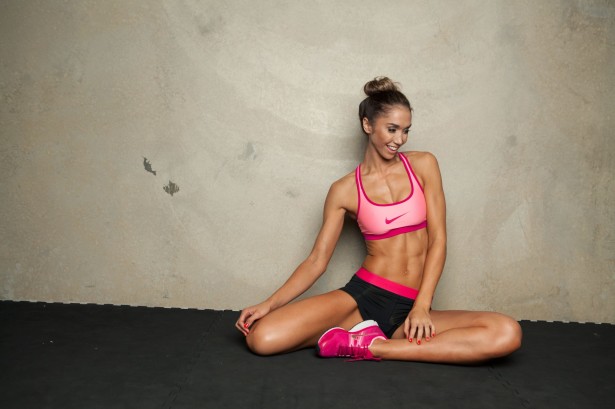 List the top 10 foods we would find in your kitchen:
Oats
Whole Grain Bread
Natural Peanut Butter
Macadamia Oil
Bags of Mixed Leaf Salad
Yellow Mustard
Hard Organic Tofu
Snapper
Mixed Frozen Berries
Grain fed Eggs cartons (Omega 3 rich).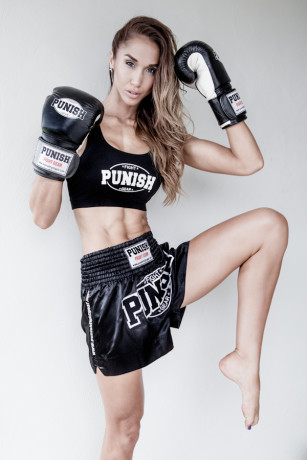 What kind of cardio do you like best and why?
Muay Thai in a HIIT style.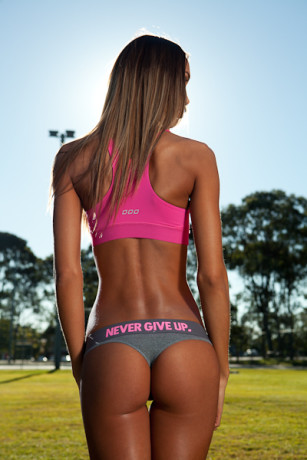 Tell us about your biggest fitness influence?
 I don't have a particular inspiration influence but recently I have been following a lady called Emily Skye who has a rockin hot bod.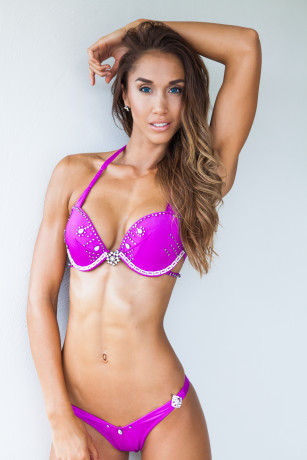 Favorite cheat food:
 Grilled Field of Mushrooms Burger & Frozen Coconut Yogurt.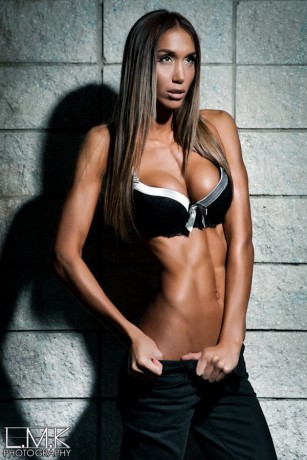 Do you take any supplements?
I use all Punish Natural Nutrition. WPI, Glutamine, Berri BCAA's & then Fish Oils.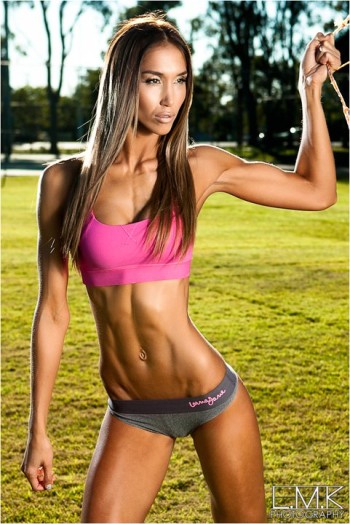 What does the future hold for you?
 I hope to grow & continue the HIIT Station Empire.
Chontel Hau
Facebook: www.facebook.com/HiitStation
Website: http://hiitstation.com/