(Last Updated On: April 14, 2019)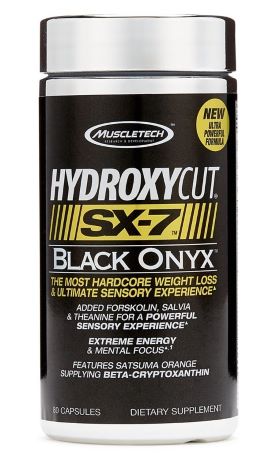 Fat burning doesn't have to be complicated. All you really need are ingredients that make your body rev up its metabolic processes, whilst also lowering your cravings and calorie intake.
It sounds simple right?
This makes us wonder why so many companies consistently get this wrong. The answer often lies in the price-tag and corner cutting.
One company that tries to boost our body's natural functions is MuscleTech, with their fat burner Hydroxycut SX 7 Black Onyx. It only uses seven key ingredients, so it's definitely a slimline option. But MuscleTech say it is the only fat burner you'll ever need.
How true is this?
Check our Hydroxycut SX 7 Black Onyx review to find out!
What are the best fat burners for females right now?
About Hydroxycut SX 7 Black Onyx
Hydroxycut SX 7 Black Onyx is sold by MuscleTech, a subsidiary of Lovate Health Sciences. Meaning that MuscleTech is one of the biggest supplement companies in the world.
A lot of their brand ambassadors are athletes and professional bodybuilders. Some of the more notable of these include Mario Williams, Jose Bautista, and Jon "Bones" Jones. What is it that has got these celebrities so excited?
Let's see:
Caplets. Smaller than regular capsules make for easier ingestion but smaller doses.
Short stack. 7 natural ingredients.
Potent stimulants. SX 7 Black Onyx contains more stimulants than appetite suppressants.
Related: The Leading Fat Burners For Men
Hydroxycut SX 7 Black Onyx Review: Ingredients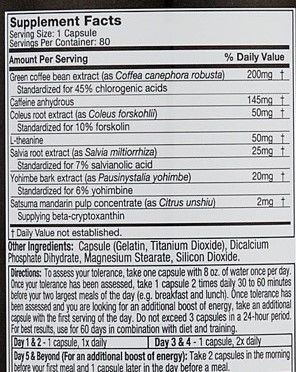 According to Muscletech, Hydroxycut SX 7 Black Onyx is their most hardcore weight loss formula. This sort of statement can be confusing, after all, Hydroxycut sells a number of fat burners. So which one is best? And what is the point of making one fat burner that is better than another?
Let's take a look at what makes Hydroxycut SX 7 Black Onyx Muscletech's 'so called' best fat burner:
Green coffee bean std. to 45% Chlorogenic Acids. One of the best-known ingredients with more scientific evidence than most when it comes to weight management. for fat burning. At 200mg you get a nice amount per serving.
Caffeine. At 145 mg, this is a safe enough dose of your everyday stimulant. It's the equivalent to 1.5 cups of brewed coffee which shouldn't cause too much trouble, even for the most sensitive user.
Coleus. This neat little herb apparently burns fat by triggering the use of stored fat metabolism for energy. Other claims include boosted 'thyroid hormone' production to accelerate metabolism. We think the scientific evidence is lacking for this one and 50mg per serving the dose is unlikely to be effective.
Theanine. This ingredient is what we refer to as an anti-caffeine because it mitigates the side effects associated with excessive caffeine intake like jitters and crashing. 
Salvia. Not exactly a fat burner, but it does potentially improve blood circulation and general heart health. Although once again the scientific community is not unanimous on this. 
Yohimbe. Another natural ingredient that acts as a stimulant in order to raise your heart rate. There's also a risk that taking Yohimbe will increase your blood pressure, but the low dosage means that it shouldn't worry you. 
Satsuma Mandarin. This is more of an antioxidant, but some rat research suggests ingestion can help decrease abdominal fat.
Hydroxycut SX 7 Black Onyx Review: Formula Analysis
It is isn't the easiest job to assess the effectiveness of Hydroxycut SX 7 Black Onyx.\
On the one hand, it is clearly underdosed, as less than 500mg of ingredients per daily serving is a fraction of what we would expect to see.
On the other hand, the serving instructions say you can take this up to three times a day which may help somewhat when it comes to effectiveness.
However, remember this will have a 'directly proportional' effect on the cost of the supplement, at 3 capsules a day this fat burner will only last you for three weeks. Meaning the $45 price tag doesn't look as cheap as you first thought.
When it comes to the actual ingredients themselves, we can only really endorse the green coffee and the caffeine in this supplement, the other ingredients are simply not backed up by enough scientific research, nor do they feature in large enough amounts. And we are not at all sold on the need to add Salvia and Satsuma which have no fat burning credentials.
On the face of it, Hydroxycut SX Black Onyx is not likely to work. At one capsule a day it is nowhere near strong enough, triple the dose and you might expect to have higher energy levels and slightly faster metabolism albeit with the risk of side effects. There are also some crucial substances missing from this formula.
What's Missing?
Here are some ingredients we believe could have helped this product greatly:
Konjac Fiber. When it comes to appetite control, nothing can beat soluble fiber. Konjac fiber, in particular, has been shown to suppress appetite by means of expanding in your stomach.
Chloride. Chloride has been shown to support improved digestion and reduced bloating.
Choline. This is a nootropic which helps support cognitive function but also promotes normal fat metabolism. We thought Hydroxycut SX 7 Black Onyx could use a bit of choline in order to better promote mental performance during exercise.
Serving instruction
To check for tolerance, take one capsule and drink a glass of water afterward daily. Once you know you can tolerate the formula, take one capsule twice a day, preferably 30 to 60 minutes before your two large meals.
Once you know you can take two capsules and are looking for an extra dose of energy, take an extra capsule together with the first serving. Do not go beyond three capsules in a 24-hour timeframe.
Use for sixty days with diet and exercise for best results.
Hydroxycut SX 7 Black Onyx FAQs
Is Hydroxycut SX 7 Black Onyx Safe?
One serving should be safe enough, but the higher dosing can have some side effects related to caffeine and Yohimbe. You may experience jitters, sweating, crashing, and even elevated heart rates and blood pressure. So, stick with the instructions.
Does it contain Caffeine?
One serving has 145 mg, two has 290 mg, and the max serving size of three has 435 mg.
How much can you take at once?
They recommend a starting point of once a day, then twice a day with meals. For more potency, they say you can go as high as three times daily. Don't forget, at three capsules daily that is a massive serving of over 400mg of caffeine. For sensitive users this not going to be a sensible regimen to stick to.
Hydroxycut SX 7 Black Onyx Customer Reviews: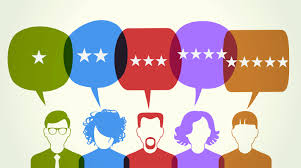 Good Reviews:
"Better than expected"
"One serving in the morning does it for me."
"Helps motivate you during workouts."
Bad Reviews:
"Didn't really work for me."
"Loved the energy,but gave me acne."
"They work for a few weeks and then it is not as effective."
Pricing
One bottle (80 servings): $45.99
The top 5 fat burners for women online right now
Hydroxycut SX 7 Black Onyx review: Summary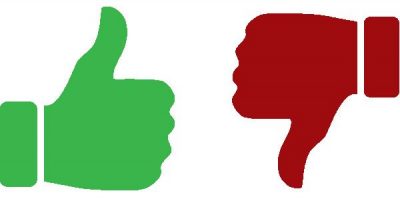 Pros
Well known company. The Muscletech brand is established in health and fitness.
Stimulants. If nothing else there's a large dollop of caffeine included.
Cons
Can be pricey. Double or triple dosing means you're getting less value for money.
Weird herbs. We don't get why Salvia is there.
Weak. One serving just isn't strong enough.
Hydroxycut SX 7 Black Onyx review: Conclusion
At its best, Hydroxycut SX 7 Black Onyx can help you stimulate energy and give your metabolism a boost.
At its worst, the need to increase the daily dose could cause side effects due to the high amount of caffeine per capsule.
The makers of Hydroxycut SX 7 Black Onyx claim that this product should be enough to last you for 60 days, alongside regular exercise and dieting.
Well…
All we can say is that if you are using just one capsule daily for 2 months, then you will have to do a huge amount of exercise to see results.
With weak dosages and several important ingredients missing this serving suggestion is simply not going to cut it.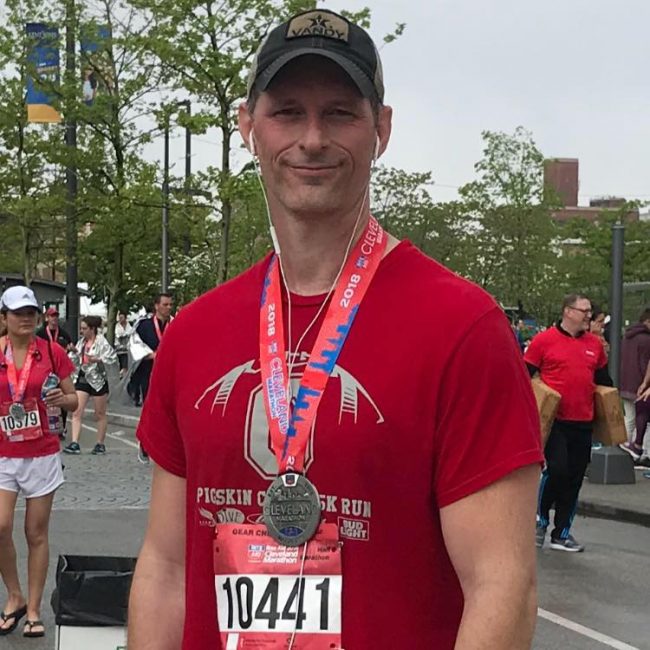 Ryan is a former college wrestler and lifelong fitness fanatic. He has run half marathons, done mud runs, placed in body transformation contests, coached wrestling and now coaches girls soccer. Not to mention he has also tried literally hundreds of supplements over the years and has a vast and thorough supplement knowledge. He has written for Muscle & Strength, Testosterone Junkie, The Sport Review and other publications. He is also the editor in chief of this website. Feel free connect with him on his LinkedIn page below.