(Last Updated On: April 11, 2022)
I've had my old weight bench for about 15 years or so. It's been good to me but it is getting a little raggedy.
The seat is all torn up from years of use and it has been repaired with duct tape.
I could have lived with the old bench, but then I saw they were having a closeout sale on the SP3 FID Bench from Force USA.
So I bought it, here's my review.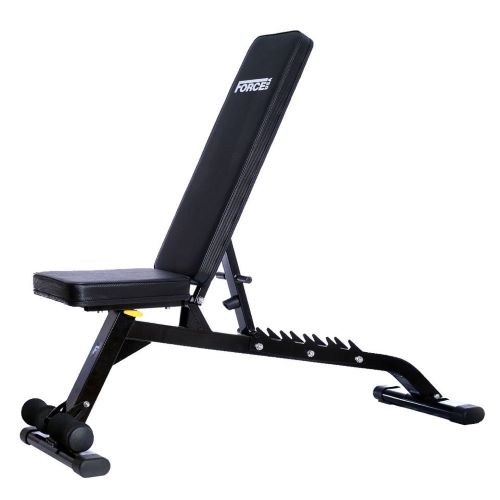 Available at: ForceUSA.com
How I Ended Up Buying the FID Bench From Force USA
Since my old bench was getting raggedy I had looked at new benches. Then I saw how much a new bench costs, particularly benches with an incline and I said no thanks, I'll use my old bench with the duct tape repaired seat.
For example, the cheapest adjustable bench from Rogue is listed at $585.00. It's an awesome bench but I really didn't feel like spending that much for a bench for the home gym.
Then I  saw the Force USA bench listed at $199, I thought "man, that's a pretty good price". I thought about buying but didn't pull the trigger.
Then I checked back again a few weeks later to see if they were all sold out or what was going on. Now the price had dropped to $179. Considering what other quality incline benches cost I decided I should bite the bullet and pull the trigger.
Related: The Best Home Gyms On a Budget
Ordering and Shipping
I ordered it from forceusa.com. Everything was straightforward, it was a typical online purchase which is good.
The shipping was an extra $19 which is very reasonable.
It took a week for it to arrive at my house (I live in Ohio) which is about an average delivery time. I didn't ask for express delivery or anything, no need to spend extra money when I have another bench.
Assembly
Honestly, I should have taken pictures during assembly, it would have made this review a lot better. I was just excited to get it opened and put together and wasn't really thinking about a review at the time.
Putting it together was pretty straightforward. It had some decent instructions, not great but they were good enough for me to figure out what I needed, any idiot could do it really.
My one complaint was the cardboard piece that held the nuts and bolts. On the front, it told you what the part numbers were and how many were in there. Unfortunately, you remove the parts from the back and it doesn't say anything on the backside. This makes it a bit of a guessing game trying to find the right spot to pop the parts out and it's kind of a pain flipping from front to back repeatedly to make sure you are getting the right part. Especially when you have used some of the hardware and the remaining hardware is falling out the opening while you flip back and forth.
Not a huge deal but it was a little annoying.
Aside from that the assembly was smooth, it was only about 6-8 pieces that bolted together. It took about 45 minutes overall.
Quality Breakdown – Piece by Piece
Let's break this bad boy down piece by piece.
Front Seat Adjuster: B+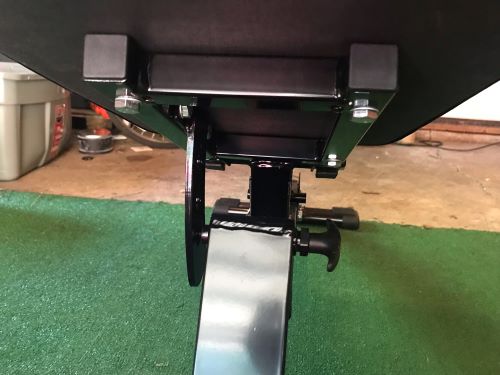 The front seat adjuster is nice and works smoothly, the pin easily goes in and out. It isn't quite up to snuff with what you would find at on a bench at a commercial gym but it is solid
Frame: A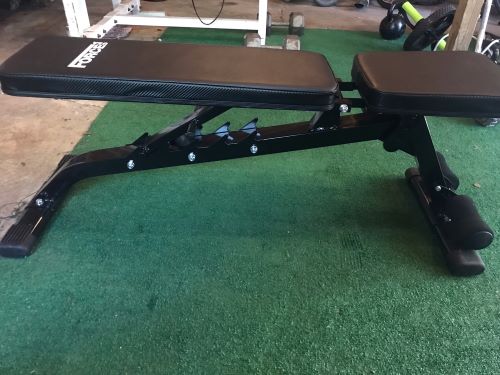 I read a review for this bench on the Force USA website that said the frame he had was slightly bent and that the bench wobbled because of it. I was really hoping mine would not be like that. Luckily my from is nice and stable with no wobble.
Related: 11 Best Adjustable Benches for Home Gyms
Seat Foam Padding: A-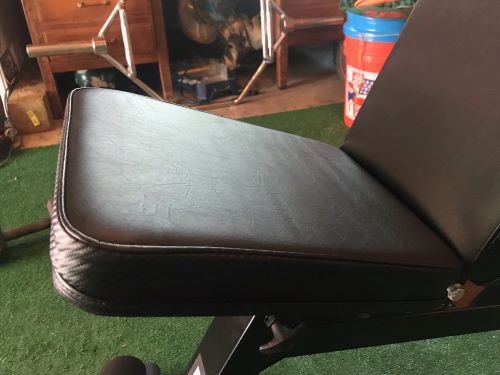 The foam padding for the seat is pretty good, much better than my other bench. For a home gym bench you can't expect much more.
Upholstery: A-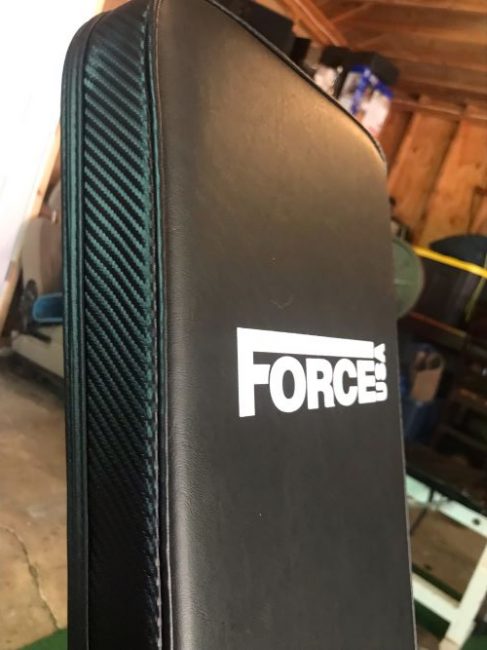 The upholstery on this bench is really nice, I would put it just a hair under commercial quality.
Foot Holder: B-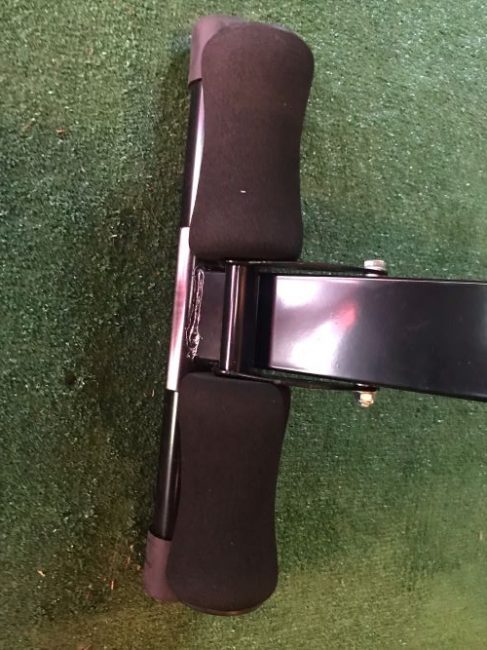 The foot holder is decent. It could use a bit more size to it but I still use it all the time without thinking twice.
Backrest Adjuster: C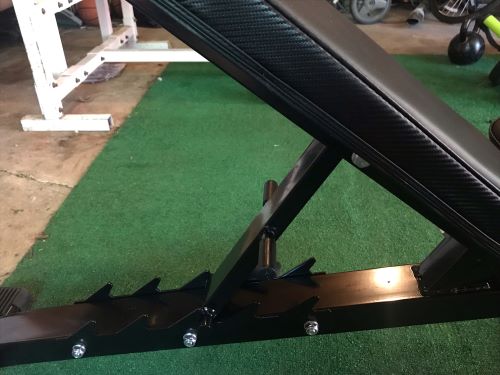 The backrest adjuster works fine but is a bit on the basic side and kinda clunky.
Paint Job: A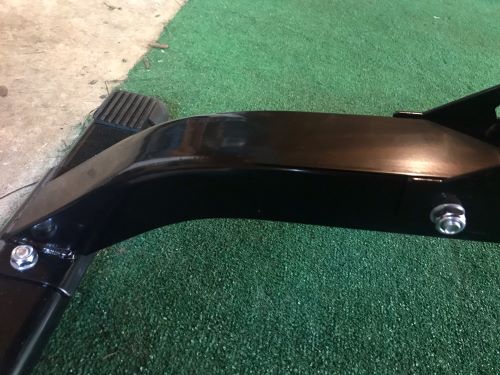 Overall I have been impressed with the paint job thus far. I have been slamming heavy weights into it on a regular basis and it has held up really well, still looks like new.
Overall Quality
Overall the SP3 FID Bench is really nice. If you are expecting it to be commercial quality you will be disappointed, I would's say it is commercial quality and their own website even says it is "Recommended for residential use".
That said, I would say it is definitely high quality for a home gym. It is built solid and can do everything you will need it to do. It even has 550 lb max load capacity so you know it is built tough.
Bottom line…
If you are buying this for your home gym you will be happy with your purchase.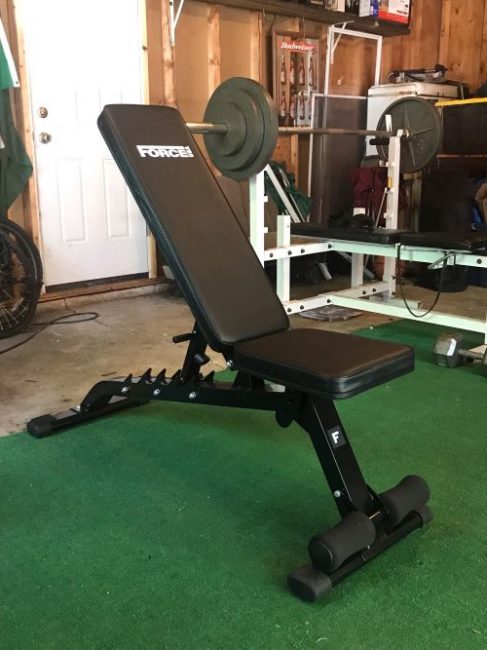 Value Grade: A+++
The best part about this bench is the value. As I am writing this it is still priced at $179 as part of their closeout sale, that is a great price!
They have another adjustable bench on their site that is rated as commercial quality but it is priced at $450 bucks, more than double what I paid for this bench. Is this other bench a higher quality? Probably. Is it worth more than twice what I paid for this bench? I highly doubt it.
$179 for this bench is a steal! This bench has been discontinued though so once they sell out they are gone for good and you will likely end up paying a lot more for something comparable.
Conclusion
There you have it. This bench is a high-quality piece of equipment for your home gym at a great price. It isn't quite up to par with commercial quality benches but it is a great value.
Would I make the same purchase all over again? Absolutely!
Once they sell out they are gone so get one while you can.
Available at: ForceUSA.com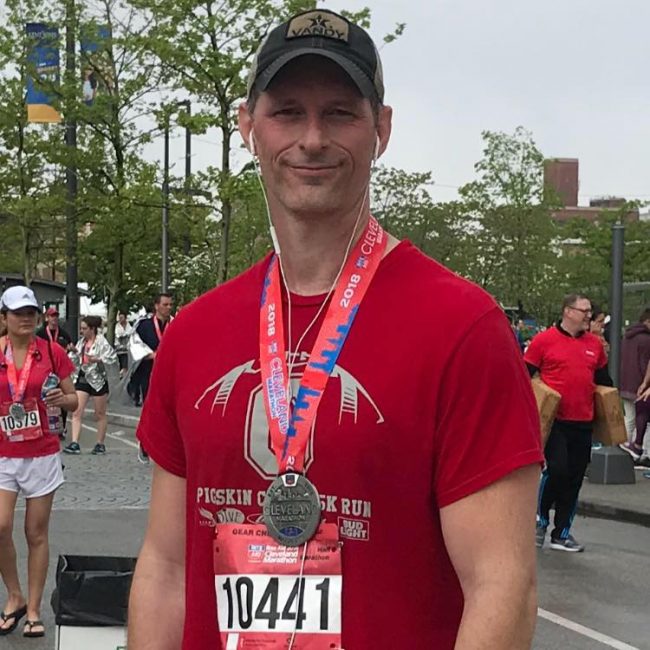 Ryan is a former college wrestler and lifelong fitness fanatic. He has run half marathons, done mud runs, placed in body transformation contests, coached wrestling and now coaches girls soccer. Not to mention he has also tried literally hundreds of supplements over the years and has a vast and thorough supplement knowledge. He has written for Muscle & Strength, Testosterone Junkie, The Sport Review and other publications. He is also the editor in chief of this website. Feel free connect with him on his LinkedIn page below.