(Last Updated On: September 8, 2022)
There are a lot of different factors to consider when purchasing a smith machine for your home gym. In this blog post, we will outline the pros and cons of the best smith machines on the market and help you decide which is best for your needs.
So, whether you are looking for an affordable option or something that can withstand heavy use, we have you covered. Let's get started!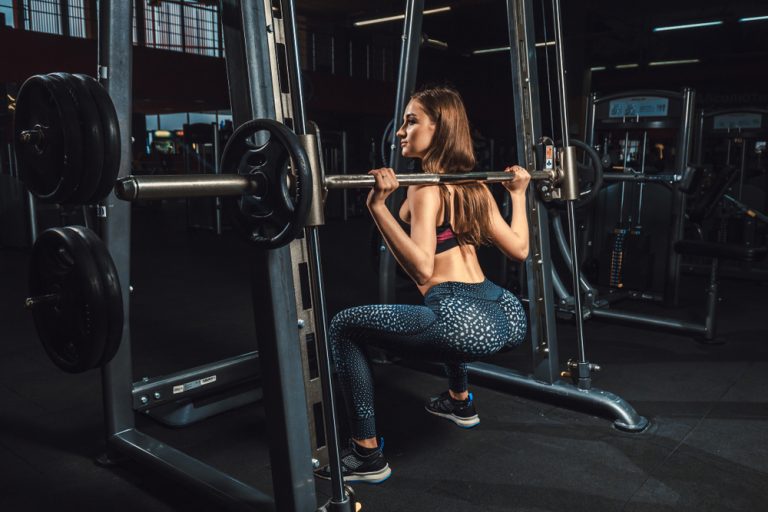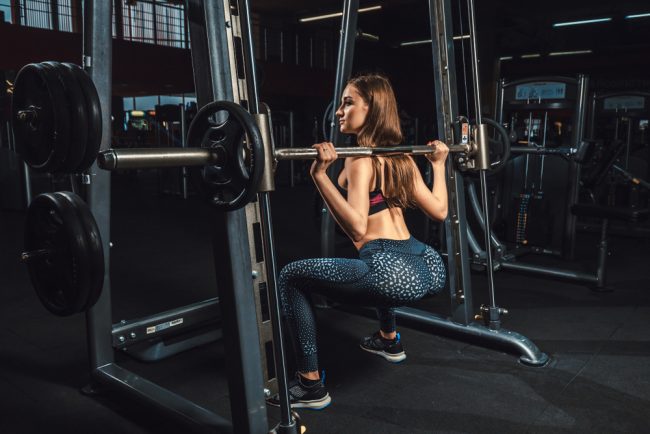 7 Best Smith Machines For Home Gyms
Force USA G3 All-In-One Trainer
Best Overall Smith Machine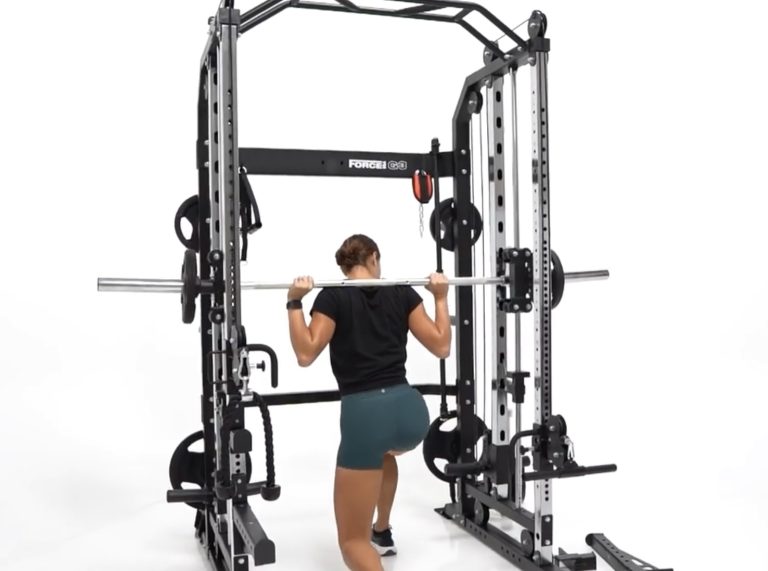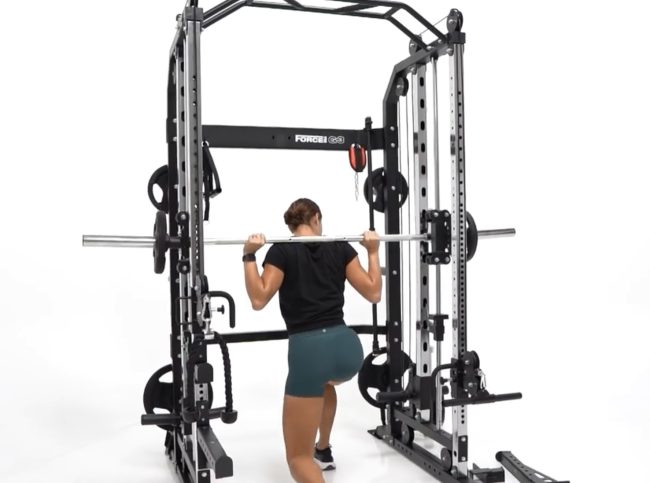 A fan favorite here (with good reason), the Force USA G3 is pretty much the definitive all-in-one trainer device for any home gym. Initially known as the 'Force USA Monster G3', this incredible fitness machine does do it all.
Of course, if you've briefly looked over this list, you've probably noticed the larger and more impressive G20 and G10 also on this list. If that's the case, you may be asking, "Why is this the best of all?"
The key is its versatility as well as user accessibility. Simply put, the G3 is the most openly accessible option on this list while simultaneously having all of the essentials for a quality all-in-one home gym. Whether you're just starting or have been in the fitness game for a while now, you're going to love the G3.
Physical Description
From the moment you first lay eyes on it, the Force USA G3 strikes you as a serious behemoth of a home gym device. This thing comes with just about anything you'd need to get whatever type of body you want – whether that be ripped and defined or bulky and imposing. And the best part is that you get all of this without ever having to leave your house!
This bad boy comes in at almost 1,000lbs (992lbs) and is incredibly dense, hard, and durable smith machine. Without question, you can load this thing up as much as possible and bear down on it with all of your strength. Good luck making it even budge, less lone strain.
In terms of dimensions, the G3 is over 85 inches in height, with a width of 80 inches and a depth of 55 inches. It comes with several accessible rungs and is meant to truly encapsulate the "all-in-one" term through and through.
Features
With few exceptions, there aren't a lot of machines on the market that can compare with the Force USA brand. Even the G3, which is arguably the least feature-heavy, has more options available than pretty much any other at-home gym device. This is particularly true when it comes to the different smith machines. It has well over 75 different various exercises that can be performed with it alone while also having 5 different options for strength training, earning it its "all-in-one" moniker. Its 5 available strength-building options are as follows: Power Rack, Functional Trainer, Smith Machine, Pull-Up Bar, and Core Trainer.
Power Rack
The Power Rack option is meant for bodybuilders and heavy-duty weightlifters. Here, you'll be using a hefty piece of coated rolled steel tubing that can stand pretty much any amount of weight thrown onto either side. The Power Rack station also has numerous available J-Hook adjustment areas that make it safe for anyone to work out without a spotter. Pretty much, so long as you're doing your workout in that station, you can easily hang up your rack without any problems.
Functional Trainer
The Functional Trainer acts as the area for cable crossovers and cable use. It offers 75 exercises all by itself. These include things like shoulder, chest, back, arm, and core-based workouts, again, giving you another area for a full-body intensive.
The cords on the Functional Trainer station aren't weight stacked, so you'll need to rely primarily on your body weight to see any type of resistance here. They're around 6.2mm in length and have been recorded to resist upwards of 2,000lbs of pressure. As such, accidental strains, stretches, or snaps aren't going to be happening – no matter how hard you're trying.
Smith Machine
The G3's Smith Machine station follows exactly what you'd expect of a high-quality smith machine. Here, it comes with a fixed-in-place barbell that can hold upwards of 772lbs. This is pretty much on the Olympic level when it comes to weighted plating. What makes it even more impressive is that it does all of this while never needing to bend, groan, or strain under intense weight and pressure.
Overall, whether you're trying to build up your legs for power squats, your arms for various lifts, or any other part of your body, the G3's Smith Machine is beyond incredible, both having and doing everything you'd want in a quality machine.
Chin Up
The Chin Up & Pull-Up station is set to be ergonomically designed. This means you can use it for lifts without feeling the situation is particularly uncomfortable. In terms of the amount of weight that can be played around with it, it has a 771lbs weight rating, meaning just about anyone can use this, no matter how much weight you plan to carry on yourself. While on the station, you can perform multiple grips, ranging from classic grips, wide grips, over & underhand grips, hammer grips, to even narrow grips just to name a few.
Core Trainer
Finally, the Core Trainer station of the G3 comes with an attached landmine station which is meant for various torso-related relations. This station also allows you to perform multiple upper body exercises, both with and without a barbell.
Specs & Dimensions
Height: 87 inches
Width: 80 inches
Depth: 55 inches
Pulley Ratio: 2:1
Weight Training Capacity: 992lbs
Weight Rating (Smith Machine): 772lbs
Functional Trainer Weight Rating: 2,000lbs
Drawbacks
When it comes to the downsides for the Force USA G3, I'm happy to say that there aren't any. As mentioned above, it's priced adequately compared to its slightly more intensive alternatives while offering just about anything a person would want in an all-in-one home gym fitness machine.
The one area it might be a bit down in is its size. Pretty much, unless you're willing to honor that sentiment and indeed make it your only tool for working out, it can easily turn a smaller home gym cramped if you've got a bunch of other pieces of equipment already set up. Outside of that, there's very little to justify not getting this if you're serious about getting physically built.
Pros
Does Pretty Much Everything You'll Ever Need While Working Out
Weight Rating Is 2,000lbs
Offers Tons Of Weight Storage
Body Is Plate-Loaded Resistance For Resistance
Has Well Over 75 Available Exercises
Cons
The Size Isn't A Joke
Assembly Can Be A Pain
Not Ideal For Super Beginners That Aren't Serious Enough For Something This Huge & Cumbersome
---
TITAN Fitness Smith Machine
Best Budget Smith Machine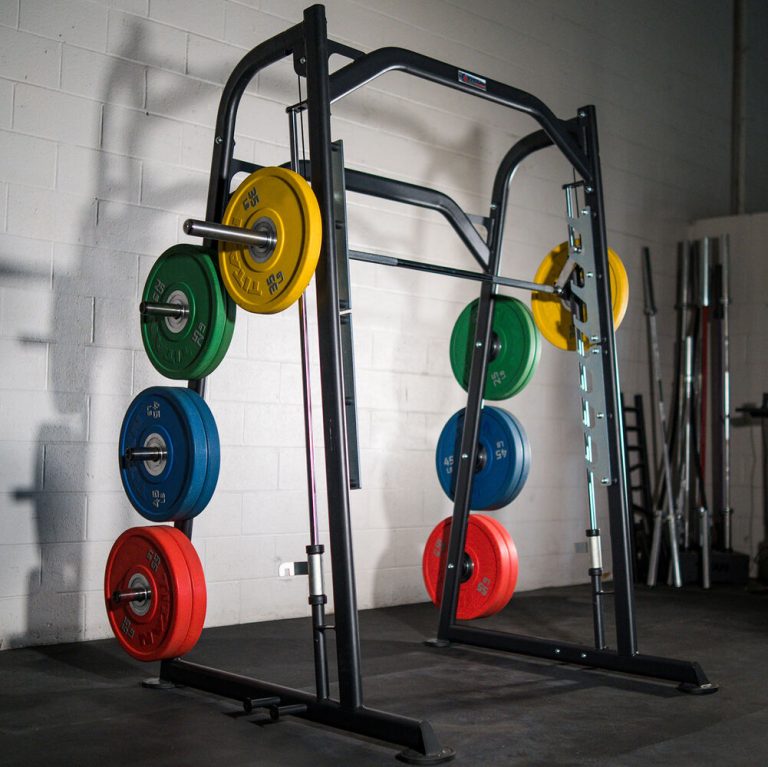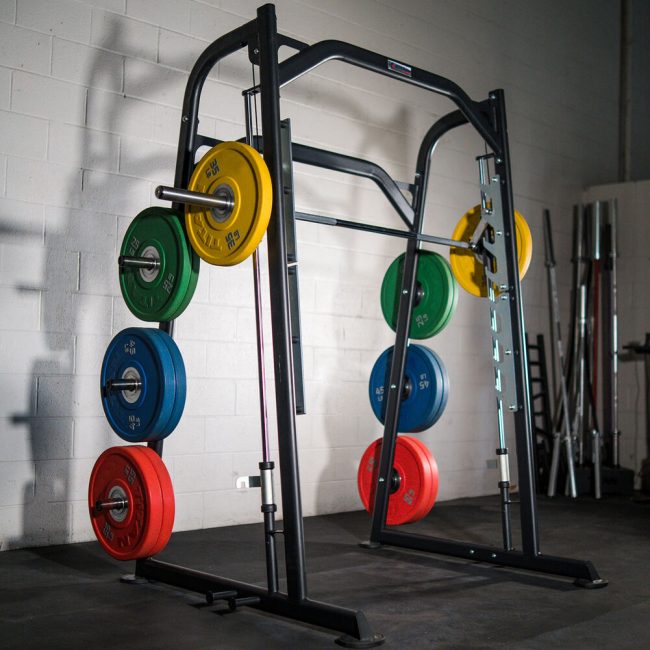 Where the Force USA G3 excels in value and quality, the TITAN Fitness Smith Machine offers an incredible introductory price for any entry-level weightlifter or bodybuilder. Not only is it an ideal option for those that want to get stronger and see tremendous physical benefits, but it also does all of this while establishing good form and preventing any chance of suffering any back injuries. It does all of this at a super reasonable price point and is a perfect option for those that don't know where to start or what to do.
Physical Description
Physically, the TITAN Fitness Smith Machine comes in at just over 260lbs while having an overall height of 86 inches. Its width is 66.5 inches while its depth is 54 inches. It comes with 6 rings for weight storage and a set of adjustable j-hooks that you can quickly and easily hook and unhook the bar too.
The smith machine prides itself on not looking or coming across as too imposing or intimidating, especially compared to many others on this list. It is fairly stripped down and simplified when compared to many other machines out there, again cementing the appeal as an entry-level device.
Features
Created as a device that just about anyone could jump into using, TITAN's Fitness Smith Machine does everything it can to create something that is super accessible. In addition to its weights, the machine hosts a pair of safety catches that can be fully adjusted before lifting off. These safety catches are meant to keep you from suffering an injury if the weight is more than you were expecting or you're dealing with a bad rep, basically acting like a surrogate spotter.
The machine comes with a knurled barbell that has upwards of 13.25 inches of available space available. The smith machine similarly comes with band pegs for either side, helping with resistance. In addition, the machine comes with a specific counter-balance feature which similarly works to make sure that the machine doesn't tip over over cause issues while working out.
Specs & Dimensions
Weight: 261lbs
Height: 86 inches
Width: 66.5 inches
Depth: 54 inches
Weight Storage Slots: 6
Weight Capacity: 600lbs
Band Pegs: 4
Drawbacks
When it comes to setbacks, the smith machine's biggest one is its lack of variety or features. While it's a great entry-point for people getting started, older people, or people on a budget, if you're not any of those people in the slightest, it can get a bit stale and doesn't quite hit the "all-in-one" feature that other machines offer.
Still, if you are in any of those categories, I strongly recommend starting here and progressing out further. You should ideally start with a smith machine and progress to other pieces of gym equipment due to the different things it offers.
Pros
Great Starting Piece Of Equipment
Very Affordable For Anyone Looking To Start A Home Gym
Can Produce Serious Gains – Especially For Starters
Works Without The Need For A Spotter
Can Be Done By Almost Anyone, Regardless Of Age
Cons
While A Great Price, It Isn't Super Varied
Counterbalance Weights Aren't As Reliable As Other Machine Options
No Pull-Up Bar
---
Force USA G20 All-In-One Trainer
Best High-End Smith Machine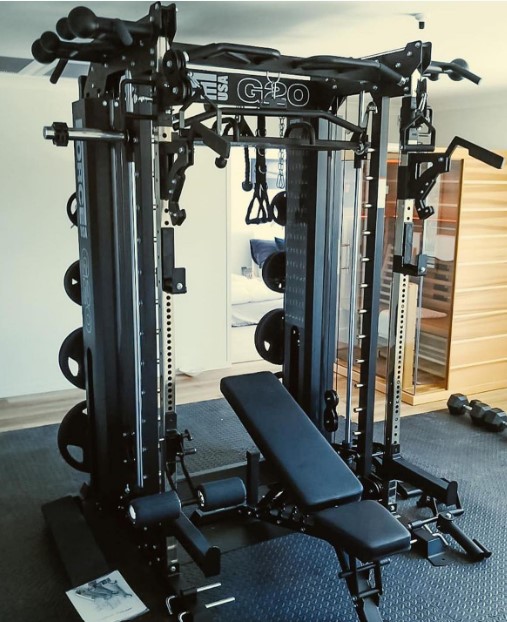 The second of the three Force USAs on this list, the G20 offers itself as the premier option in terms of features and capabilities. Simply put, where the G3 is a great all-around option, and the G10 is an ideal fusion between smith machines and power racks, the G20 truly fits the "all-in-one" title, offering virtually anything and everything you want from a single machine.
Physical Description
The first piece of evidence that the G20 is the fittest for the "all-in-one" title is how large it is as well as how much space it requires. If you were square it against a high-end power rack, you'd probably need to add a few more inches of space. The good news is that this means that you can have multiple people playing on the machine at once, all without anyone noticing the other in terms of causing the machine to shake or buckle.
Size-wise, the G20 weighs 1,200lbs while a total weight capacity of 1,000lbs. Weight capacity essentially refers to how much weight can be put on the machine safely before there's an issue. Meanwhile, the machine has a dual-weight stack of 289lbs for either side. The G20 has a height of 91 inches, a width of 75 inches, and a depth of 67 inches.
Features
Taking a closer look at its features, the G20 has practically everything you're going to need in a single machine. Like the G3, this thing is a commercial-grade device that combines multiple stations all into one. This includes things like the previously mentioned functional trainer, squat rack, smith machine, chin up, and core trainer. In addition, the machine also comes with a Lat pulldown, low row, suspension trainer, leg press, calf raise, and VersaPad station. This transforms a 5-in-1 strength training system into an 11-in-1 strength training system.
In addition, the original core trainer has been modified to include dual-weight stack sets, both of which have an upper limit of 289lbs. This makes them great for dealing with additional weights outside your body weight.
Lat Pulldown
The Lat pulldown station attachment includes a sawtooth, multi-grip, and straight bar option that is connected to the functional trainer station. This is used to improve your back muscles, which has a direct correlation to how well your lifting goes. It also is great for improving your posture and spinal stability.
Low Row
The low row station is an area of your G20 that, with the help of a vertical leg press attachment, allows you to perform entirely full-body workouts that work on your entire upper body, ranging from your upper arm muscles to forearms, and upper back.
Suspension Trainer
The G20's suspension trainer is an included stirrup that is used alongside an additional heavy bag or resistance band, though they are sold separately.
Leg Press
The leg press station acts as an oversized leg plate that has been designed with slip prevention and a black powder finish. Meant as a quality attachment, the leg press works alongside the G20's Smith Machine and its 14 different starting points. In addition, the station comes with several built-in safety stoppers to create a safer and more stable workout experience.
Calf Raise
The calf raise station is an all-new calf block attachment that is used to strengthen your calve muscles while improving your lower leg strength as well as your overall stability in your ankles. This improves your balance and athletic performance in general, making it super useful for those who want to perform explosive cardio-based movements.
VersaPad
The VersaPad acts as a padded plank attachment that offers over a dozen different lower body exercises, strengthening the legs, hips, and core. The VersaPad attaches itself to the power rack, allowing you to perform different movements, like split and bench squats, bent rows, step-ups, hip thrusts, tricep dips, and many more.
The pad is made from a high-density foam padding known as DuraCore, which is wrapped in a sewn rip-stop upholstery material called VorTex.
Specs & Dimensions
Weight: 1,200lbs
Height: 91 inches
Width: 75 inches
Depth: 67 inches
Cable Weight Capacity: 1000lbs
Dual Weight Stack: 289lbs
Pulley Ratio: 1:1
Drawbacks
Despite the incredible benefit offered by the G20, it isn't a perfect machine. One of the biggest challenges that you're going to have to get over is its steep price. Compare this to the G3 or G10 and it's kind of insane just how big the difference is. On one hand, it certainly does enough to warrant an increased price. The challenge will be convincing anyone that isn't super gung-ho about a home gym fitness setup of this size.
Speaking of size, the next issue people have noticed when it comes to the G20 is how much time you're probably going to spend putting this thing together. you can either spend easily over 35 hours setting it up on your own or drop $700, further adding to the cost. Neither way is particularly enjoyable, though if you have the money to buy this, you'll probably consider the $700 a less stressful option compared to your time invested.
Pros
Incredibly Varied, With 11-In-1 Strength Building Stations
Impressive Construction Quality
Can Be Used By Multiple People Simultaneously
Highly Durable Materials
Completely Customizable Training Opportunities
Cons
Does Not Carry Barbell Weight Storage
Expensive
Build Time Can Be Very Long & Complicated Or Very Expensive
Large Footprint
Weight Bench Not Included
---
#4. ER Kang Smith Machine Cage
Amazon's Best Choice
An impressive gym machine sold largely on Amazon, the ER Kang Smith Machine Cage offers a powerful and effective smith machine and two individual pulleys for cable exercises and performances.
Physical Description
Offered in either red or blue color, the ER Kang Smith Machine Cage comes with commercial-grade 14-gauge steel that is great both for strength as well as stability. The entire frame has an all-around weight of just under 400lbs (379lbs) and has a weight-bearing capacity of 2400lbs. In terms of the frame's dimensions, it is 90 inches in height, 59 inches in width, and a depth of 48 inches.
Features
The ER Kang Smith Machine Cage has a pretty good assortment of features. It's not on the level of the Force USA machines, sure, but you're still getting a ton of value for what you're paying. The two major features are its smith machine as well as its cable crossover machine.
The ER Kang's smith machine station has 14 different catch levels available, all of which means you can get a ton of different exercises in, from power squats to deadlifts. On the other hand, the cable crossover system allows for numerous different exercises, ranging from seated rows, standing bicep curls, and crossover flies. It doesn't include weight stacks, so you'll be relying entirely on your body weight to perform any movements and free weight exercises.
The smith machine comes with a T-Bar landmine accessory for T-bar rows, shoulder presses, one-armed rows, and many others. You can also do seated rows as well as bench presses, meaning that you can do just about anything while working out here.
Specs & Dimensions
Weight: 397lbs
Height: 90 inches
Width: 59 inches
Depth: 48 inches
Max Carrying Capacity: 270lbs
Adjustable Height Positions: 14
Drawbacks
Despite being a fairly capable and effective device, this smith machine does have a few setbacks. The most noteworthy setback that people mainly tend to have is that the setup process is too complicated. Outside of that, it's not quite as varied when compared to others, meaning that those interested in a full-body all-in-one workout be just a tad disappointed.
Still, for those that can get a grasp on the instructions and aren't trying to for more than just a good quality smith machine, then there's a lot of good to be had with the ER Kang.
Pros
Fairly Sturdy & Durable
Offers Smith Machine & Cable Crossover Machine
Comes With Numerous Attachments, Including Lat Bar, Dip Bar, Barbell Clamps, & Cable Handles
Fairly Good Price Considering Its Features
Ample Storage for Olympic Weight Plates
Cons
Assemblage Could Be An Issue For Beginners
Doesn't Have As Many Options Compared To Others On This List
May Be Boring For Experts
---
#5. Force USA G10 All-In-One Trainer
Best Smith Machine/Power Rack Combo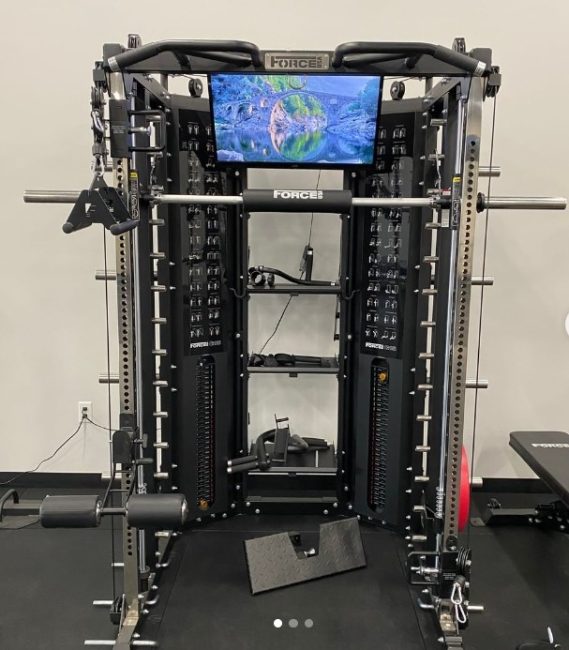 Last of the included Force USA entries on this list, the Force USA G10 acts as a middleman between the G3 and G20. Its base form comprises pretty much everything you'd need for an entire gym setup while offering many of the same things that either of the other Force USA options has on the table.
One of the things that makes the G10 an entity all on its own is its interchangeable cable pulley ratio as well as its effectiveness in combining both a high-standard smith machine with an effective power rack setup.
Physical Description
Like the G3 and the G20 respectively, the G10 is made from the same impressive yet bulky heavy gauge materials. Made to last, the structured steel tubing can carry a tremendous amount of weight. Physically, this smith machine weighs up to 650lbs while its height reaches outwards 87 inches. Its full external width hits as far as 80 inches when factoring the smith machine's bar length, while it has an external depth of 73 inches.
In addition to its unit space, you also need to keep in mind how much additional space you'll need to properly work out with it. After all, you don't want to get a space that's big enough to fill it just to not have any space for working out. Generally, you'll need around a foot of distance on each side of the barbell while around 5 feet of distance free in front of the trainer station and its cable pulley system. The landmine exercises need around 8 feet while the weight storage should be around 6 inches.
Features
Between the G3 and G20, many of the features included are the same here. Some of the few differences include the functional trainer, which ditches the G20's weight stacks and instead offers plate-weighted options. In addition, it also operates on a pulley ratio of either the standard 2:1 or the 4:1 ratio. Outside of that, the G10 carries additional features of its own, namely a dip station. There are also options to upgrade and add a Jammer Arm station, Core Trainer station, and Vertical Leg Press station. (We won't be going over those features here, as those will dramatically increase the price.)
Dip Station
The Dip Station has a multi-grip dip handle attachment which is used to provide various grips and grip widths for building up your upper body's strength. The Dip Station allows for vertical adjustments with either a weight belt or resistance bands.
Specs & Dimensions
Weight: 650lbs
Height: 87 inches
Width: 80 inches
Depth: 73 inches
Pulley Ratio: 2:1 or 4:1
Max Weight Capacity: 992lbs
Max Smith Machine Weight Capacity: 772lbs
Drawbacks
As the middleman between the Force USA G3 and G20, the G10 pretty much is the best of both worlds with very few detractions running against it. It's not a perfect machine, certainly, and will likely lose out on some things that either the G3 or G20 had. For example, if you're a fan of the weight stacking option with the G20, you're going to be disappointed. Similarly, the G3's solely bodyweight pulley setup and 1:1 aspect may be missed by others.
Probably the biggest "letdown" you'll notice here is, interestingly enough, its height; or lack thereof. The lack of height compared to things like the G20 really can be felt here, so, while most of your workout shouldn't be impacted, if you're a fan of full-stretch pulldowns, this may not be the ideal option.
Pros
A Perfect Middleman To Either The G3 Or G20
Great For Low Ceiling Spaces
Features A High Quality Cable Pulley System
Power Rack & Smith Machine Are Very Good Here
Ideal For Powerlifters & Bodybuilders That Want A Lot Of Weight
Cons
Not Ideal For Those That Only Want 1:1 Pulley Ratio
May Be Too Short Based On Your Height Or Your Use Of The Lat Pulldown
While Not As Expensive As The G20, It Is Still Pricey
---
#6. Deltech Fitness Linear Bearing Smith Machine
Best On An Extreme Budget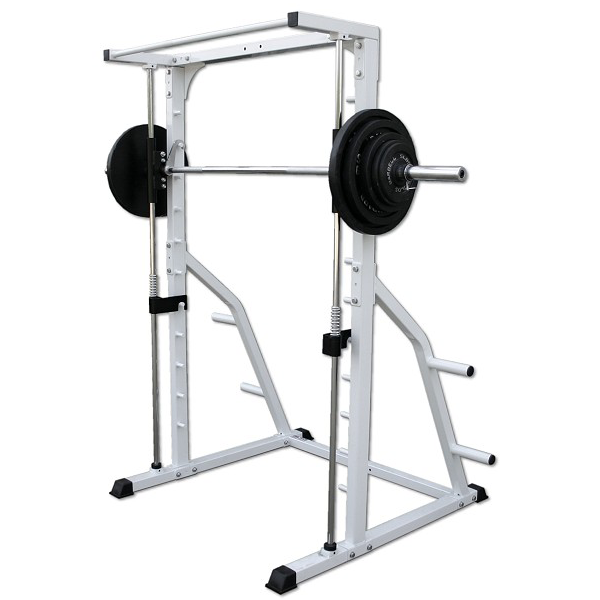 The Deltech Fitness Linear Bearing Smith Machine (aka., DF4900) is an impressive commercial-grade smith machine with some impressive strength and overall good quality. What makes it even more compelling, however, is the fact that it manages to do that while also being incredibly affordable for most families that are interested in taking the plunge and starting on a home gym.
It offers high-quality polished steel with a 700lb weight capacity. Despite being secure for just about anyone that needs to use it, the smith machine gives all the feeling of playing with free weights, making it great for just about everyone.
Physical Description
As mentioned earlier, the smith machine is all around high-quality steel. Its bar in particular is polished steel and the frame can come in one of two colors: black or white. The DF4900 has a total weight of 276lbs with a height of 81 inches, a width of 86 inches, and a depth of 49 inches.
Features
The Deltech brand has been known to put out some impressive devices, and the Linear Bearing Smith Machine follows well in that vein. The machine uses precision linear roller bearings that ride on steel bars, making a smooth and free-flowing roll up and down. It offers heavy-duty spotter support, meaning that just about anyone can reliably use the machine without risk of injury.
In terms of available exercises, this smith machine allows for squats, calf raises, shoulder shrugs, chin-ups, as well as bench presses.
Specs & Dimensions
Weight: 276lbs
Height: 81 inches
Width: 86 inches
Depth: 49 inches
Weight Rating Capacity: 700lbs
Drawbacks
When it comes to the Linear Bearing Smith Machine, while you're going to get something with a good amount of value, you also have to recognize that it's not going to be all that varied or useful for those that want to do a lot more with their machine. Here, you're getting a smith machine and only a smith machine.
It's also not particularly heavy in and of itself, meaning that you'll probably need to employ some form of weight to keep it from causing any problems or tumbling over, especially if you're going at it.
Pros
Super Affordable
Very Accessible For Families & Fitness Beginners
Doesn't Take Up A Ton Of Space
Relatively Good Quality Considering Its Price
Cons
Not Nearly As Varied As Others On This List
Not Ideal For Experts Or Bodybuilders That Want A Bit Of A Challenge
---
#7. Powerline Smith Machine
Best For Small Spaces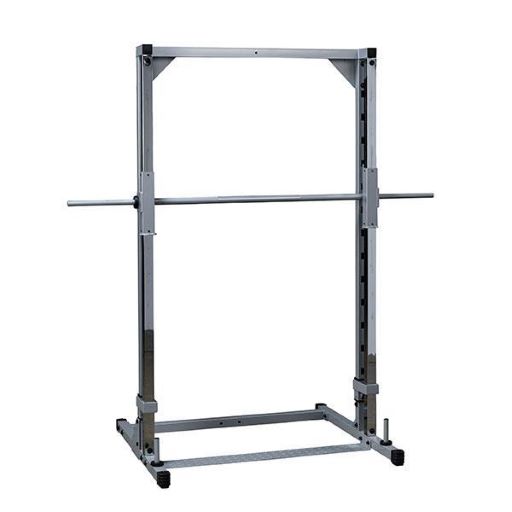 The Powerline Smith Machine is another stellar option that does everything you need in a smith machine. While last on our list, it's oddly perfect for just about any fitness enthusiast. While its simplistic nature and immediate rungs make it not too intimidating for newbies, the fact that its weights feel like free weights means most bodybuilders, weight lifters, and experts all will similarly have a surprisingly good time.
Physical Description
The Powerline Smith Machine comes in a 12-gauge steel pillar frame set, made up of 4 individual steel pillars. This is used to help with their patented Super Glide carriage. It has a relatively minor weight of 159lbs while its height is around 80 inches. The machine has a width of 76 inches while its length is 45 inches.
Features
Starting with its Super Glide feature, the Powerline Smith Machine has a controlled and set path for the barbell to go, ensuring you're never at any risk of catching when you don't mean to or otherwise messing up your rep. Similarly, Powerline has optional options for weighted plates with 14 different lockout positions and adjustable safeties.
It may not be the most varied option out there, but if you're interested in a smith machine that works like a smith machine, Powerline is your best bet.
Specs & Dimensions
Height: 80 inches
Width: 76 inches
Depth: 45 inches
Weight: 159lbs
Drawbacks
The big drawback with the Powerline Smith Machine is its simplicity. This machine doesn't have a lot going for it outside of the fact that it's an effective smith machine. It also doesn't have a separate place to hold weights and is light enough to need something to keep it in place.
That said, if you're short on space, need something good enough to get the job done, or otherwise just don't want anything too big or intimidating, this is a great option.
Pros
Very Affordable
Great At What It Does – Being A Smith Machine
Doesn't Take Up A Lot Of Space
Accessible For Beginners & Experts Alike
Fairly Durable
Cons
Not Super Varied
Can Get Boring For Those That Are Expecting An All-In-One Setup
---
How We Decided on the Top Smith Machines
When it came to picking out the best smith machines, we looked at a variety of factors.
These factors include:
Features
By now, you have probably realized there is a lot more to some of these smith machines than just being a smith machine. Some of the smith Machines on this list are more like a complete home gym than just a smith machine. We have you covered if you want all home gym features. If all you want is a plain old smith machine that works well and has some storage posts for weight plates and band pegs to keep the price low, we have you covered for that as well.
We also looked at what attachments and features were offered and if they were high quality or just junky add-ons.
Durability
The best gym equipment is not just about how much it can hold but also the quality. Some smith machines use thick rolled steel for their uprights which provide a very sturdy and durable machine that has high weight capacity; others may be more budget-friendly; however, they lack in material used to manufacture these products. We considered this when making our picks. The key was to make sure all of the selections were high-quality machines that would last since they aren't exactly cheap.
Price
Of course, price is always a consideration. You don't want to spend too much, but you also want a machine that will last and offer good value. We tried to find a balance between the two with our selections. Whether you want the best of the best and don't care about price, or if you are on a tight budget or want something in between, you are covered on this list.
Weight Capacity and Safety Features
Weight capacity and safety features were also important considerations. You don't want to spend a lot of money on a machine that can't handle all the weight you throw around. We tried to find smith machines with a high weight capacity and good safety features. That said, I would skip the last selection if you are a beast who throws around a lot of weight.
Ease of Use and Assembly
The last thing you want is a machine that is hard to use or takes forever to assemble. We tried to find easy-to-use machines with minimal assembly. That said, some of the more feature-rich machines will take longer to build and you might even want to pay someone else to do it. ForceUSA has a professional assembly service that will come out and assemble it for you, but it's not cheap.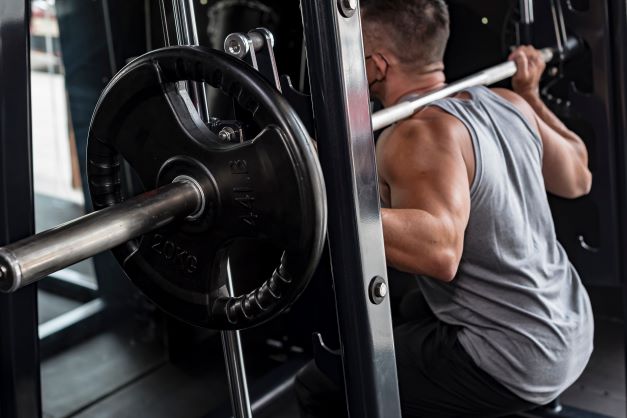 Benefits of Having a Smith Machine
One of the most significant benefits of having the right smith machine is definitely the safety. When you're lifting weights by yourself, it's always wise to have a spotter. But what if you don't have anyone around to help you? This is where a smith machine comes in handy.
Think about it; you get stuck when squatting or on the bench press. Usually, that would send a lot of weights crashing down, and sometimes you would come crashing down as well. With a smith machine, all you have to do is latch the barbell back to the machine, and you are all set, no crashing weights.
Another big benefit is the versatility. You can use a smith machine for a variety of weight lifting exercises. In fact, you can pretty much do any barbell out there on a smith machine, except for the Olympic lifts.
Basic smith machine exercises include:
Squats
Bench press
Overhead press
Deadlifts
Rows
Curls
Overhead Press
Upright rows
Lunges
Lying Triceps Extensions
These are just some of the exercises you can do on a smith machine. If you want to see more, bodybuilding.com has a great list of smith machine exercises.
Lifting weights with smith machines can also be an excellent way for people who have stability issues or are coming back from an injury to train safely. The bar is attached and moves along the tracks so you cannot move outside of your range of motion, making it much safer than free-weight bars because there's less risk in warming up properly before starting any new movement pattern. This could help those just getting started learning how efficiently they use their energy and prevent injuries altogether.
What You Should Consider When Buying a Smith Machine
The smith machine is not a purchase you can make lightly. They're large and heavy, requiring assembly before use, which means there are certain things to consider if this equipment will be in your home for long periods or just from time to time.
Footprint
Smith Machines are not small pieces of equipment. In fact, some of them on this list are downright huge. You are going to make sure you have adequate space in your home or garage to fit one of these beasts. Make sure to measure the machine and your room before purchasing.
Budget
Even the cheapest smith machine on this list is still a big purchase for most people. You need to ensure you are getting the right machine for you and your budget.
Features
Some smith machines come with a lot of bells and whistles, while others are pretty basic. It's important to know what features you want and which ones you can live without. This will help you narrow down your choices and find the perfect smith machine for you.
Warranty
A lot of the smith machines on this list come with pretty good warranties. This is important because you want to make sure your investment is protected. The last thing you want to do is fork over a lot of cash for a machine and then have to pay for repairs on top of it because of a sub-par warranty.
Ease of Assembly
Another thing you will want to consider when buying a solid smith machine is the ease of assembly. Some of the machines on this list are a lot easier to put together than others. Before you buy, you should check out some online reviews and see what others have to say about the assembly process and see if it is something you can handle or if you should pay to have someone else put it together.
Final Word
The smith machine is an excellent addition to any home gym. They're versatile, durable and can help you stay safe while working out. With so many different machines on the market, it can be tough to choose the right one for you. We hope our list of the best smith machines has helped you narrow down your choices and find the perfect one for your home gym.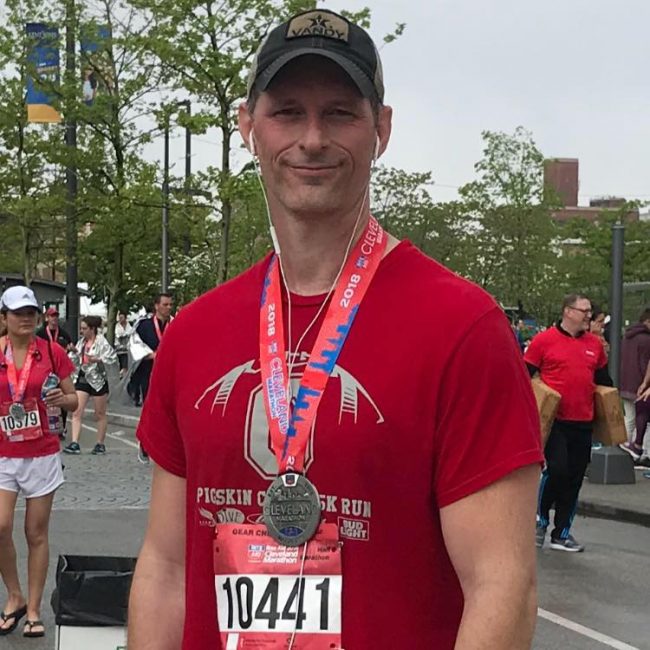 Ryan is a former college wrestler and lifelong fitness fanatic. He has run half marathons, done mud runs, placed in body transformation contests, coached wrestling and now coaches girls soccer. Not to mention he has also tried literally hundreds of supplements over the years and has a vast and thorough supplement knowledge. He has written for Muscle & Strength, Testosterone Junkie, The Sport Review and other publications. He is also the editor in chief of this website. Feel free connect with him on his LinkedIn page below.