(Last Updated On: December 17, 2018)

Fat Burners For Women – Head To Head
The fight for the title of the best female fat burner is fierce.
Almost every new supplement loudly claims the same fat loss benefits, but are they really all the same?
The only way to find out is to let battle commence in a brutal one-on-one between Leanbean and Phen375.
We are going to pick the two fat burners apart, taking a close look at the ingredients and examining the reputations of the manufacturers responsible for them.
After this, we will compare and contrast the pricing and potential side effects between the two contenders, to see who comes out on top.
So, let's get started:
Leanbean vs Phen375 review – Features
Leanbean is a fat burner which is heavily marketed towards women.
It is manufactured by a company called Ultimate Life, which has a respected reputation as one of the top companies in the supplement industry.
They claim that the Leanbean formula was a favorite of female fitness models who needed to stay slender and toned for their career. Now, their product has been made available to average women, who are raving about the results online.
Phen375 is produced by a company called Shippitsa Limited. We couldn't find much information about this company online. Their product website has many more images of female users than male, so it appears they are targeting this supplement more towards the female market.
They claim that Phen375 is a cheaper alternative to expensive weight loss surgery.
Here are some more features for a compact comparison:
Leanbean Features
Manufactured by Ultimate Life, who are an industry leader.

Helps burn fat using thermogenic ingredients

Marketed towards women

Increases energy levels

Suppresses the appetite

Uses 12 natural ingredients

Low in stimulants
Phen375 Features
Produced by Shippitsa Limited

Thermogenic fat burning properties

Includes 8 ingredients

Uses stimulants

Increases energy

May curb hunger
Both products target women and claim to have the same physical effects – increasing metabolism, curbing hunger and boosting energy.
The main differences between the two supplements lie in their individual formulas.
Leanbean vs Phen375 – Which Has The Best Ingredients?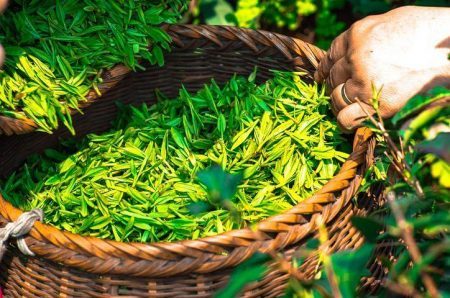 If you are trying to determine effectiveness – it is hard to argue the importance of examining a supplements' ingredients.
Leanbean proudly states their use of 100 percent natural ingredients, without including any strong stimulants in their formula. Every ingredient was selected with women in mind, working to elevate metabolism and suppress hunger without unpleasant side effects. Also, the dosage of each ingredient is clearly stated.
Phen375 does use mostly natural ingredients in their pursuit of the same goals. However, they use stimulants that are more often found in male fitness supplements. Ingredients such as caffeine and citrus aurantium can have intense effects which are often not well tolerated by women. Alongside this, their formula doesn't display the doses, making it impossible to know how much of each ingredient you are actually taking.
Let's look at the ingredients in these two products:
Chromium – Both
Chromium is an essential mineral that helps with the regulation of blood sugar levels.
This is beneficial in the fight against sugar cravings and can prevent energy crashes throughout the day.
Supplementing with chromium can also reduce body fat levels over time.
We think the use of chromium is a positive choice for both supplements.
Cayenne Pepper – Both
Cayenne pepper encourages increased calorie burn by elevating the metabolism.
This is due to a chemical called 'capsaicin', which possesses thermogenic properties – creating heat within the body.
Cayenne pepper is a great, stimulant-free, choice for boosting energy burn.
Caffeine Anhydrous – Phen375
Caffeine is a stimulant that is consumed on a daily basis across the world. It is commonly found in men's sports supplements.
It is an effective thermogenic, kicking the metabolism up a notch and promoting the use of fat for energy. It can also serve to curb the appetite.
Leanbean avoids this ingredient due to its potential for side effects.
Citrus Aurantium – Phen375
Citrus aurantium contains a chemical called "synephrine" which has a similar physical effect to the banned stimulating drug "ephedrine".
Synephrine intensifies the amount of calorific energy used by accelerating the resting metabolic rate. This results in more calories burned without any additional effort or exercise.
Unfortunately, citrus aurantium is very strong and can cause dangerous side effects.
Citrus aurantium is an effective fat burner but the risks outweigh the benefits for us.
L-Carnitine – Phen375
L-carnitine is a form of amino acid that can boost fat loss while also preserving muscle mass.
It is commonly used by bodybuilders who need to shred fat but protect their hard earned muscle gains.
We like this ingredient and think it would have been great to see this used in Leanbean too.
Green Tea – Leanbean
Green tea is a super healthy beverage that has so many benefits it is found in a wide variety of products.
It is great for weight loss as it contains compounds called "catechins" which instruct the body to use fat stores for fuel.
We think green tea is a fantastic inclusion in the Leanbean formula. It is a shame that Phen375 skip on this one.
Turmeric – Leanbean
Turmeric is another stimulant free, metabolism booster that is effective for weight loss.
It contains a compound called "curcumin" which is a thermogenic, lifting the metabolism without causing jitters.
Leanbean says they use turmeric as an alternative to caffeine anhydrous, which can cause overstimulation side effects.
Glucomannan – Leanbean
Glucomannan is a form of soluble fiber which is very beneficial for appetite suppression.
When it comes into contact with fluids in the digestive tract, it swells up like a sponge, bulking out the gut and making you feel fuller for longer.
Glucomannan is a first-rate ingredient that would have been good to see in Phen375.
Any Ingredients Missing?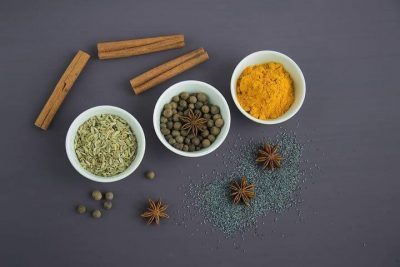 There are a number of ingredients that we are always happy to see used in fat burners.
These ingredients are well researched and are known to pack a punch when it comes to weight loss.
So, did our two competing supplements tick all those boxes?
Leanbean contains a long list of natural, effective and concentrated ingredients, which have a very low risk of side effects.
We think their formula is very impressive and difficult to improve.
While their formula uses a number of effective ingredients, we would have liked to have seen the following used in Phen375:
Leanbean vs Phen375 – Side Effects
Leanbean uses gentle and effective ingredients so there is minimal risk of side effects.
On the other hand, Phen375 uses a selection of strong stimulants which may have potential to cause jitters.
Both citrus aurantium and caffeine anhydrous can cause changes in heart rate and rhythm, anxiety, headaches, nausea, insomnia and shakes.
Leanbean vs Phen375 – Pricing
Price is an important consideration when choosing the right fat burner.
Too cheap can raise a red flag but too expensive can make their continued use unsustainable.
Leanbean is priced at $59 for a month supply. Certainly not cheap, but a reasonable price for a quality fat burner.
Phen375 comes in at $89.99 for a two week supply. This is more than twice the price of Leanbean over a month.
Clearly, this price differential is quite a big deal. On this basis, as well as the overall quality of the formula Leanbean is clearly much better value for money.
Leanbean vs Phen375 – Final Verdict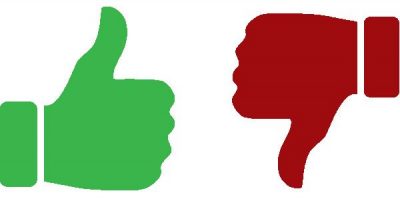 Leanbean Pros
Natural ingredients

No stimulants

Gentle energy boost

Burns fat and curbs hunger

Reasonably priced

Transparent formula
Leanbean Cons
Phen375 Pros
Burns fat and suppresses appetite

Uses powerful ingredients

Boosts energy
Phen375 Cons
Potential for side effects

Much more expensive

Doses of ingredients are hidden

Key ingredients missing
So, here we find ourselves at the end of our female fat burner battle between Leanbean and Phen375.
Phen375 does use a few effective fat burning ingredients, but it is simply too strong for our liking. Also, for an expensive product, we find it disappointing that the formula isn't transparent – so we do not know exactly what we are getting.
Overall, this contest is easily won by Leanbean. This fat burner provides an impressive ingredient list – which is truly tailored towards women at an affordable price.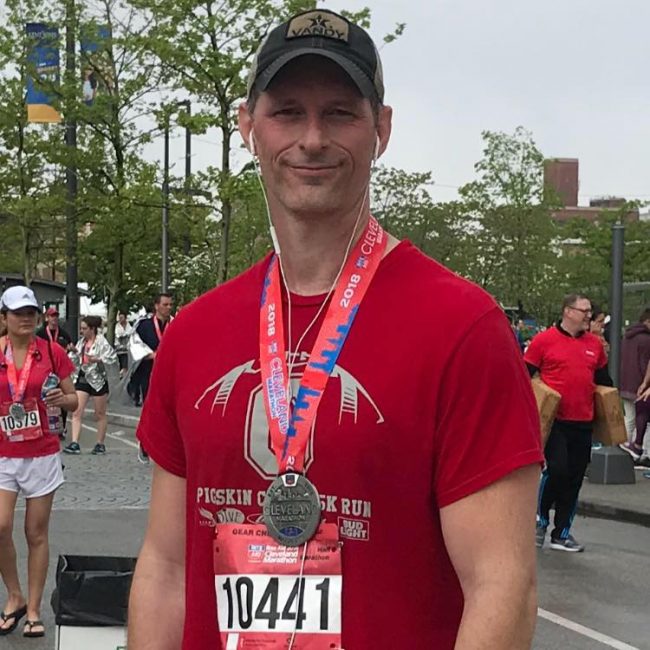 Ryan is a former college wrestler and lifelong fitness fanatic. He has run half marathons, done mud runs, placed in body transformation contests, coached wrestling and now coaches girls soccer. Not to mention he has also tried literally hundreds of supplements over the years and has a vast and thorough supplement knowledge. He has written for Muscle & Strength, Testosterone Junkie, The Sport Review and other publications. He is also the editor in chief of this website. Feel free connect with him on his LinkedIn page below.