(Last Updated On: April 14, 2020)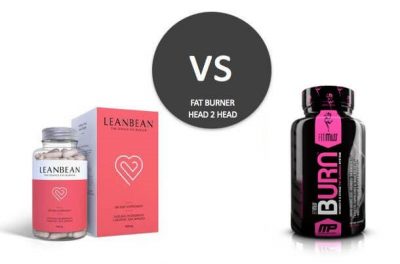 Fat Burners For Women – Head To Head
Unsure which product will be the most effective female fat burner?
Never fear. We have put two popular fat burners to the test to see how they measure up against each other.
In one corner we have Leanbean. Made by the innovative UK company Ultimate Life, his female fat burner has taken a stronghold in the market and has painted itself as the supplement to beat.
In the other corner, we have Fitmiss. Made by the established player Muscle Pharm, Fitmiss is the worldwide brand's only venture when it comes to supplements for women.
This comprehensive review should settle this fight once and for all by scoring them head to head on the following: features, ingredients, pricing and possible side effects.
So without further ado, let's jump right in:
Leanbean vs Fitmiss Burn – Features
Both of these products are intended as weight loss aids for women who need to drop some excess fat in order to get in to shape.
A top-level female fat burner should do three things well:
Suppress the appetite.
Speed up the metabolism.
Avoid side effects.
Everything else is a bonus, as these three core features form the basis for the top products on the market.
How well do these two products work to help you lose fat?
Let's take a look at the feature lists and find out:
Leanbean Features
Made by Ultimate Life, an innovative and respected UK company.
Burns fat using thermogenic compounds.
Designed specifically for women.
Boosts energy.
Suppresses appetite
Contains only natural ingredients.
Low artificial stimulant content.
Used by professional athletes.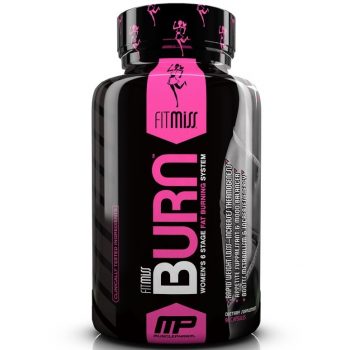 Fitmiss Features
Made by Muscle Pharm, a well-known sports supplement company.
Contains a fat burning blend.
Suppresses appetite.
Cheap pricing.
So both of these supplements have some positive points in their favor. Having said that Leanbean does take an early lead due to its overall quality and the fact that the company is 100% focussed on female products.
It's reassuring to know that the company behind Leanbean concentrate solely only on creating the best fat burners for women, and nothing else. On the other hand, it seems that MusclePharm is really just dabbling in the female market with Fitmiss.
A quick visit to the Muscle Pharm website shows that none of their athletes are women – instead most of their products are marketed to men.
On the strength of the features list and the companies behind the supplements, Leanbean scores an early victory.
Leanbean vs Fitmiss – Which Has The Best Ingredients?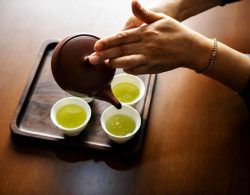 At the end of the day, it is on the ingredient lists that these products have to be judged.
By comparing the ingredients included in these two female fat burners, we can see for ourselves which one is worth your money and which one is best avoided. Never buy any supplement until you have taken an in-depth look at the ingredients list.
Thankfully, we will do that for you here to make life easier.
It's important to note before we jump in that Leanbean offers its customers a full list of dosages for each of the ingredients. This is consumer-friendly as it allows for complete transparency and no confusion.
Unfortunately, Fitmiss takes a slightly more complicated approach:
The offering from Fitmiss contains a "6 Stage Weight Loss Blend". This is a proprietary blend, meaning that the company has decided to mask the dosages from consumers.
This is a problem as proprietary blends prevent consumers from knowing exactly what is going into their body.
Nonetheless, we can still judge these two products against each other on the strength of their ingredient lists.
Let's take a look at what is in these two female fat burners:
Green Tea Extract – Both
Both of these products contain green tea extract, which should come as no surprise as all of the effective female fat burners on the market do.
This is a thermogenic compound that raises your core temperature, causing the body to burn fat to cool itself down. It's also a very pleasant and healthy hot drink. Another big plus with Green Tea is that your exercise should be more effective after taking it, as you should start your workout already slightly warmed up.
This ingredient is a must-have in any female fat burner.
Glucomannan – Both
Glucomannan is a dietary fiber that acts as an effective appetite suppressant.
We are happy to see this ingredient in both products as it is a natural way of reducing cravings. It does this by expanding in the stomach and making you feel full. Even more than that, it blocks the body's ability to store fat, aiding in weight loss.
Again, we are glad to see this ingredient on both lists.
Acai Berry – Leanbean Only
This blackberry-like fruit shows up in only a few diet pills we've seen. We think that's a shame as it's one of the healthiest superfoods known to science.
Acai berry helps to suppress the appetite which reduces the risk of you snacking when you shouldn't On top of this it also provides numerous health benefits due to its antioxidant content.
We were happy to see this ingredient in Leanbean. However, its absence from Fitmiss is disappointing to say the least.
Black Pepper – Leanbean Only
We all know what black pepper is, it sits on everyone's dinner table, but what you might not know is that it is one of the best ingredients for a dedicated fat burner.
Black pepper works as a thermogenic fat burner, just as the green tea extract does. It also blocks the formation of new fat cells.
Any Ingredients Missing?
Leanbean has been very steady in terms of ingredients so far. In fact, it contains all of the ingredients that we look for when we research female fat burners.
The same cannot be said for Fitmiss.
Here are some of the key ingredients that they have missed out:
Garcinia Cambogia
Green Coffee
Black Pepper
Acai Berry
Vitamins B6 & B12
It is mind-boggling to us that these ingredients have been missed out considering just how long the Fitmiss ingredient list is. In fact, there are so many ingredients in their proprietary blend that it is unlikely that even the useful ingredients come in any useful dose.
That is probably why they mask their dosages, unfortunately.
Without a shadow of a doubt, Leanbean wins this round on the strength of its ingredients list.
Leanbean vs Fitmiss – Side Effects
Because of the powerful ingredients contained in many fat burners, there is sometimes a danger of experiencing side effects.
Leanbean contains all natural ingredients and doesn't blast consumers with huge amounts of artificial stimulants. However, there is some Green Coffee and Green Tea, as you'll know both of these do include some caffeine. This might mean you want to take the product at least few hours before going to sleep.
The pure caffeine powder in Fitmiss might have some side effects for the caffeine sensitive user, but it just about falls within the acceptable range for women. Generally, we like to see only a small amount of stimulants in female weight loss products and Fitmiss is certainly close to the line.
Because of the huge amount of ingredients in Fitmiss, there is also a small possibility of extra side effects. However, we suspect the dosages of most of the ingredients are very small meaning you will probably be safe to use the product.
Leanbean vs Fitmiss – Pricing
Our last category is pricing. Good value for money is always an important factor when assessing the best fat burners for women.
Fitmiss is the cheaper of the two products, coming in at $24.99, however, the low cost does rather suggest that a few corners have been cut with the formula. If price is the main factor for you then Fitmiss is definitely a budget option.
However, Leanbean does offer some great bundles on their website that really helps to push their price down. There is even a money-back guarantee if you buy a three month supply, which signals to us that they are confident that their product delivers on its promises.
In terms of absolute price, this round would go to Fitmiss. However, if you factor in the offers and the money-back guarantee available with Leanbean then there's not really much in it.
Leanbean vs Fitmiss – Final Verdict
By way of a round-up, we should take a look at the pros and cons of each of our two contenders:
Leanbean Pros
Burns fat and suppresses cravings.
All natural, high-end ingredients.
A favorite of professional fitness models.
Designed for women.
Great multi-buy discounts.
Leanbean Cons
Premium pricing.
Not available in-store
Fitmiss Pros
Cheap price.
Available on Amazon.
Fitmiss Cons
Proprietary blend masks dosages.
Relies on artificial stimulants.
Too many ingredients means low doses
So that brings us to the conclusion of this Leanbean vs Fitmiss review. All that remains is to deliver our judgment.
Leanbean crosses the line several steps ahead of Fitmiss. with its all-natural ingredients and commitment to dosage transparency, it's hard to look past this female-focused diet pill.
LEANBEAN WINS!