(Last Updated On: October 26, 2017)
How did you get started in bodybuilding/fitness?
I started in fitness 15 years ago.  Back when I began there was only 2 options – bodybuilding or fitness. You either looked really hardcore, or else you could do fitness, which at the time was considered a softer bodybuilder.
My first show – I won!
I saw the Fitness America ESPN Series on TV in the Skydome (and I believe it is the Roger's Center now), and knew that I would be doing that one day. I was truly one of those epiphany moments.
I was attending the University of Western Ontario and doing school, and cheerleading for the Western Mustangs at the time, and had no extra room in my schedule to pursue this.  Upon graduation, I continued my studies in Education at the University of Prince Edward Island, and decided it was time to give it a go. I used magazines like Musclemag and Oxygen to get me set up and started on my fitness journey. Back in this day there was no Internet as it is known today – the internet was very very new.  Coaches were not something that was actually talked about, and any questions I had were directed to those who competed themselves. Competing was very underground, so even finding a show in my area was hard.
I did find one, trained, and competed, and won.  I ended with a highlight in Musclemag written by Garry Bartlett, and his column Canadian Corner which highlight various competitions in the Maritimes and elsewhere.  This began my obsession, compulsion with training, muscle, and all that surrounded getting fit.
What is your favorite and least favorite body parts to train?
Favorite – it could be back, or shoulders – but sometimes it is actually legs – even though it is killer.  Arms I don't particular like – I have never really enjoyed arms – it just grinds on me in a weird way.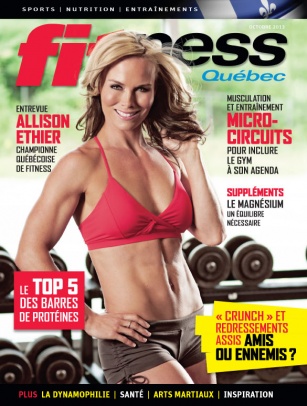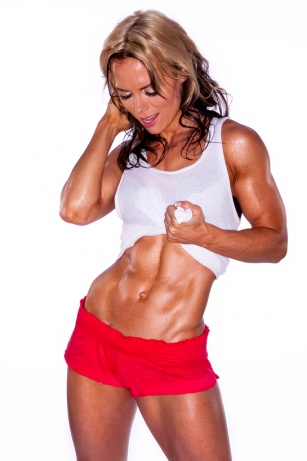 Do you do any other types of training besides weight training?
Yoga – I really enjoy hot yoga, I have done pole fitness/pole dancing classes, Crossfit I have tried a few classes, but find it is just too intense all the time to be training like that. And for me as a competitor, and very competitive person it is hard for me to just hold back, and just train, as I would be more inclined to go balls to the wall all the time.
Boxing interest me, but I just have not found the time, or the place to attend.
My fitness routines are very gymnastic, so they do fall under the calisthenics movements you see happening with bodyweight training.
The press holds, handstands, strength moves – they are very demanding.
Can you give us a sample of your routine?
Routine –
Right now I am really into full body training
Squats 4 x 8-10
Overhead Push Press 4 x 8-10
Deadlifts 4 x 8-10
Flat Bench Press 4 x 8-10
Lateral Raise 3 x 12-15
Walking Lunges 3 x 12-15
Seated Cable Rows 3 x 12-15
Lying Leg Curls 3 x 12-15
Sometimes I just want to come in and train whatever. When you get to a certain point in your training career you can just train by instinct, however, newbies should stick to a plan. Add weight the bar.  Repeat frequently.  Focus on the main lifts – squat, deadlift, bench, rows.
What kind of music do you listen to when you are working out?
Songza is my new favourite music app  You just never know what you are going to get. And if you want something specific you have that option as well. Since I am getting older I am feeling really nostalgic lately for the 80s music, but any thing current that has a good beat –
Cannot beat a classic rock station for some good quality lifting that day – even if you don't feel like it.
Eye of the tiger….
We all have at least one, what is the most embarrassing song on your iPod?
Sure. Bloodhound Gang.  The bad touch.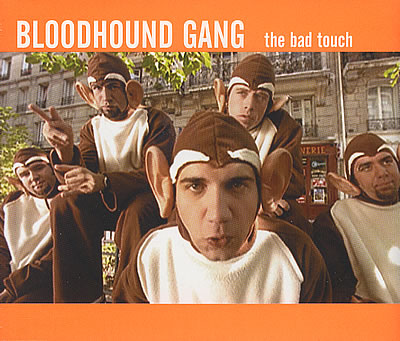 What does your diet look like when you are trying to get lean?
Probably the same as others – lean protein, good clean carbs rice, potato, bananas, lots of vegetables, and fruit, cottage cheese, yogurt.  I don't do high fat diet to get lean. I do well on carbs always have. Why change something that is working?
But here is the kicker – I do this all the time.  All. Is. On.  All. The. Time
I don't choose to go off my plan completely, gain weight and then try to lose it all. It is uninspiring to be shape for 5 minutes to loose it all with one weekend of unlimited pig out.  I just don't do this.   If I feel I am off track, I get back on track as we all have a cut off point where we gain weight, and we say to ourselves , "this is too much".
The road to get back into shape is much harder, every time to gain more weight than you original weight you started out at.
List the top 10 foods we would find in your kitchen:
Chicken
Oatmeal
Apples
Pickles
Baked chips
Salad dressing
crazy amount of vegetables
Apples
A stash of chocolate (in case the world runs out)
Coconut
Cheerios – I have an 8 year old.
What kind of cardio do you like best and why?
Both HIIT and some moderate pace stuff, like stepper or step mill. I get bored easy and would rather go harder, than longer.
If you could give somebody only one fitness tip what would it be?
Compete for yourself as a personal goal.  NO other hidden agendas involved. Everyone today thinks they are going to be a famous model or get into publications.  It is just not like that anymore. AT one time I would say hey try competing, it might open some doors. But the industry is very saturated with girls and competing should first and foremost be for you – nothing else.
Tell us about your biggest fitness influence?
All the girl I have met. Nothing like meeting other people who are just like you.  Similar to you. Work hard, have goals, achieve them, have a balanced life between work, family and play – it is truly inspiring to see someone who has all of this (family, work, life balance) , and still chooses to compete.
Favorite cheat food?
Salad – but with all the dressings, and any extras you can think of croutons, high fat dressing, olives, nuts, seeds, dried fruit.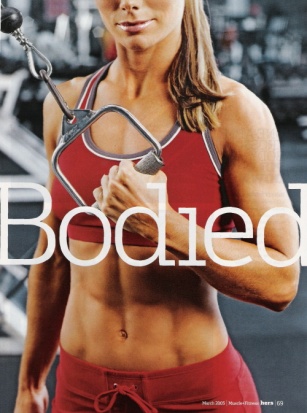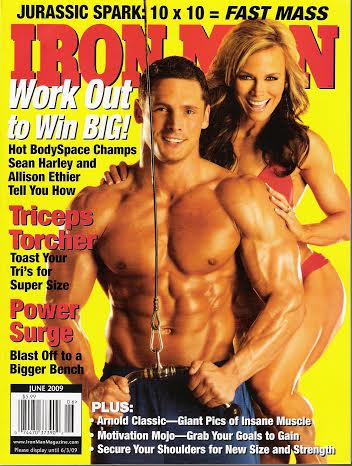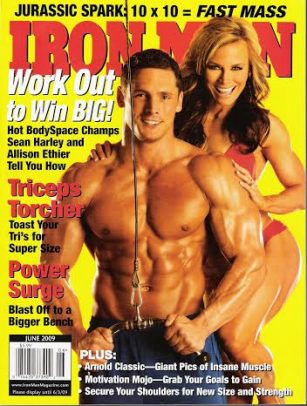 Do you take any supplements?
Sure.
Vitamin C, creatine, BCAAs, glutamine, pre-workout, post workout, whey protein, fish oils.
Much of my career it has just been whey protein, and lot of hard work.
What does the future hold for you?
Huge question.  This is going to be tough to answer.
I have a had such an amazing journey. I am always looking to what is next.
There were two main goals I wanted to achieve – be on the cover of Oxygen magazine as this publication has been apart of my entire fitness career.  I hold it is with such esteem, and it would be really hard for me to change my opinion of its value, and impact it has had on the fitness industry.
Also I want to make it to the Olympia – qualifications for this event have changed over the years, so getting there is going to be one of my biggest personal accomplishments.  I continue to compete do so because I love it.  There is not other answer, no reason for me to compete anymore.  I just enjoy the process. The training, training hard, eating well, being consistent, having a schedule, having a goal to achieve.  It inspires me everyday to be better. Not just with my physical fitness but with other aspects of my life – my work, my family, any hobbies, and the balance of managing the day to day, in order to find that balance to be able to achieve and have it all.
For now I am furiously working on expanding my website, and launching a brand new website soon! I will have a members section where you can find out about all my training, and nutrition info that I have amassed over the years.
I also do workout videos, training programs, and nutritional plans for my online clients through – AllisonEthier.com
And I have an office in a gym where I train my regular clients, and prep individuals to compete (or just look like they do)
Feel free to follow, post, or like any of my social media pages – I would love to have you aboard.
Allison Ethier
AllisonEthier.com
Facebook.com/AllisonEthier
Facebook.com/fanpage.AllisonEthier
twitter.com/AllisonEthier
youtube.com/AllisonEthier