(Last Updated On: April 22, 2022)
Toned muscles, ripped tummies and a perfect silhouette, are these some of your body goals?
If so you might be wondering whether Cardio Cuts 3.0 will help you achieve these things faster?
Here we going to explore this innovative supplement in more detail, and at the end of it all, you will know if it is a suitable product to spur you on to greater results in the gym.
Let's get this Cardio Cuts review started.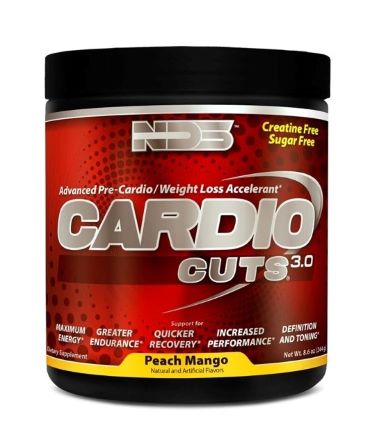 What is Cardio Cuts? 
Cardio cuts 2.0 is a product made by NDS Nutrition, it is designed to fill the gap between the world of pre-workout supplements and fat burners.
This powdered supplement delivers around 8000mg of natural ingredients in 8 separate proprietary blends, the aim of which is to improve your cardio performance and hasten weight loss.
But why did the NDS decide to combine two popular supplement categories into one?
Well, more than likely some clever marketers at the company realized that customers can sometimes be overwhelmed by the sheer choice of fat burners and pre-workouts online. And with a limited budget to spend on supplements, it can be difficult to make a decision on which product to buy.
So by increasing the number of claims they can make for one solitary product, it might be that NDS is seeking to attract gym-goers who want one simple, cost-effective solution.
But is Cardio Cuts 3.0 a jack of all trades and a master of none? And is it even any cheaper than those other products on the market?
You can purchase Cardio Cuts from Amazon or directly from the NDS website. It goes for a hefty $65.
This is likely to be because of the number of ingredients as well as its double function. But we still think it too high because most supplements whether fat burners or pre-workouts range about $50.
Reviewing: the top fat burners for women
How Does Cardio Cuts Work?
When assessing these types of products, it usually helps to rate them according to their ability to do some of the following:
Reduce tiredness and fatigue after a workout.
Boost metabolism
Increase blood flow and strength during exercise
Suppress appetite
Ensure strong definition and toning
Increases cardiovascular endurance when working out
NDS claim that their formula will tick nearly all of these boxes and have taken a catch-all approach to make sure it does so.
This means that Cardio Cuts 3.0 is stacked with a huge number of ingredients to help it achieve a variety of benefits.
This includes stimulants like Caffeine and Raspberry ketones which are both known to boost metabolism and aid with thermogenic fat burning. There's also L-Carnitine, an amino acid often present in weight loss products.
However, a little confusingly Cardio Cuts also includes herbs like Ashwagandha and Astragalus, both of which are better known for their links to anxiety and stress rather than athletic performance.
Here's the thing…
Sometimes it can be difficult to tell how all of these different compounds will react with each other, whilst the makers are no doubt hoping for big results from their formula, it is possible that all of the different ingredients will trip over each other and fail to deliver.
Related: Top Pre-Workout Supplements for Fat Burning
What Are the Ingredients in Cardio Cuts?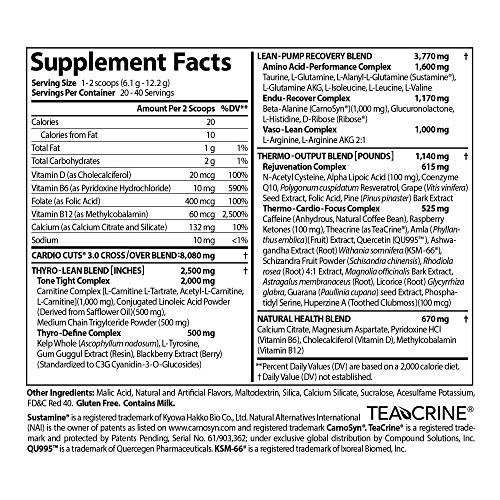 When it comes to the ingredients, Cardio Cuts will take the trophy for the most ingredients in a supplement. Because of how many they are, we are just going to look at the ones we feel are most relevant and interesting.
Here goes.
Caffeine
Each dose of Cardio Cuts has about 150 mg of caffeine. Caffeine helps to keep your body high in energy so that you can stay active and increase your metabolism. We always love to see caffeine in fat burners and pre-workouts, and we are glad it is here.
Alpha Lipoic Acid
This is a powerful antioxidant that the body produces, but you can also get if from particular food and supplements.
It has several benefits, including reducing inflammation, slowing down the effects of aging, and lowering blood sugar levels.
Alpha Lipoic acid can apparently with weight loss by acting as an appetite suppressant. It does this by reducing the activity of the enzymes in the hypothalamus in the brain, which increases appetite.
Rhodiola
Rhodiola has unique properties that are vital in increasing energy; provide endurance, mental capacity, and strength. It is useful in helping your body adapt to and resist any stress, whether it be chemical, environmental, or physical.
L-Carnitine
This is a nutrient and dietary supplement popularly used for weight loss. It is assumed to help burn fat because it aids the transportation of fats to cells to be burned for energy.
The only issue is that in large doses, it may cause diarrhea and nausea.
Ashwagandha
Ashwagandha has excellent properties that will help your body manage stress. A study revealed that it reduced stressed and insomnia by more than 69% hence, it is a practical element.
We believe it is increasingly being added to weight loss supplements to counter the adverse effects of stimulants.
Ashwagandha will also increase muscle mass and strength. When taken consistently for thirty days, you will gain muscle strength. It also works effectively to reduce body fat percentage.
Vitamin B6 and B12
The presence of Vitamin B6 and B 12 in your body lowers the risk of heart disease. Vitamin B6 will assist your body in the creation of new red blood cells that are responsible for carrying oxygen throughout your body. It also boosts the immune system.
The Proprietary Blends
One thing that is very noticeable when looking at the ingredients is the number of proprietary blends. This is where this mix a group of ingredients together into what they call a blend and they tell you the overall size of the blend. The problem with this is they don't tell you how much of each ingredient is in the blend and you have no way of knowing.
This isn't good for transparency and for people who are looking to avoid side effects from certain ingredients.
It may be done in an effort to keep their formula secret from competitors but it is bad for consumers who want to know what they are actually getting.
Serving instructions
The directions for using Cardio Cuts vary somewhat, depending on what you want to achieve.
For weight loss, the makers claim that you should mix one scoop of the supplement with 8 to 12 ounces of water and consume it with breakfast and then again with lunch.
As a pre-workout, the dosage is the same, but you should take it just once, 30 minutes before your workout.
As both a pre-workout and a fat burner, you should take one scoop of the supplement 30 minutes before your workout and again after a four-hour interval.
The missing ingredients?
Even with the 30 plus ingredients, Cardio cuts still managed to leave out some of the most effective ingredients for fat burning. The following are some of the ingredients we would have loved to see included.
Konjac Fiber
This is a great appetite suppressant and a critical ingredient that shouldn't be missed in any serious fat burner. Konjac fiber goes straight to the stomach when you ingest it with water and swells up in size, making you feel fuller for longer.
Ultimately, you will eat less which is what you need when you are looking to lose weight. It is one of the few natural ingredients to actually have legal approval for claims in certain countries.
 Choline
Choline is an essential nutrient in the body that is responsible for metabolism, brain development, muscle movement, and a healthy nervous system.
The liver only produces a little of it, and so you need to take more in your diet and supplements. We would have loved it here for its metabolism-boosting capabilities as well its effect on mental performance during exercise.
Turmeric
Turmeric is a well-known anti-inflammatory. We all know just how frustrating DOMS can get when you are pumped and ready to go. Turmeric helps ease those painful body parts you didn't even know could hurt and keeps you going faster results.
Tumeric also reduces inflammation around the gut and has been shown to convert unhealthy fat cells into healthy ones.
Cardio Cuts Side Effects
Cardio Cuts contains some dairy products so if you are lactose intolerant you should stay away from it. Some people also complained of headaches and nausea when using it.
There was also a group of people that thought the stimulants were too strong. They experienced heart palpitations, anxiety, restlessness, and even insomnia. With so many ingredients in the formula, it has the potential to be a bit minefield for those with allergies.
Related: The best pre-workout supplements for women
Cardio Cuts Reviews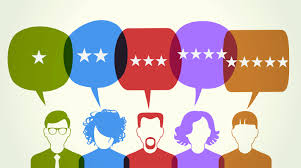 Cardio Cuts has a strong average score on Amazon with 4 out of 5 stars. Most of its consumers were in love with the taste, with many remarking that it made a change from other poor tasting supplements.
A good number of reviewers also loved that they did not feel the adverse effects of stimulants. Their heart rate remained normal, and there were no jitters which is good news given how much stimulant it contains.
The main complaint about Cardio Cut is the price. Most customers thought it was too high, and some even felt it wasn't worth it.
Having reviewed the formula it seems to us that Cardio cuts 3.0 is more of a pre-workout formula with few weight loss ingredients. Consequently at $65 is does feel very heavy when it comes to cost.
Will Cardio Cuts Help You Lose weight? 
Cardio Cuts has large doses of ingredients that will help you stay alert, increase your energy, and boost your metabolism.
With rigorous exercise and a diet geared towards weight loss, you may lose weight. Otherwise, it may be difficult because it is not going to help you reduce your calorie intake or burn fat at rest.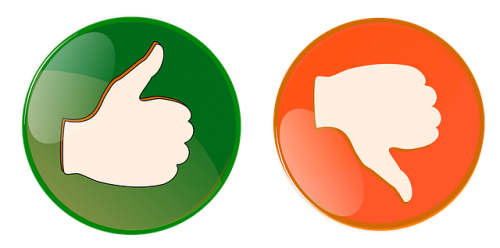 Pros
It has a large number of ingredients
Natural stimulants
Cons
The product's price is very high.
Doesn't contain Glucomannan
Some ingredients not relevant to weight loss
Proprietary blend
Conclusion
The creators of Cardio Cuts obviously put in a lot of work trying to make a product that caters to a wider market. However, it falls a bit short as a fat burner as it excludes some of the best-known ingredients in this category.
We also think the price is a tad too high for what you are getting. The lack of branded ingredients means that there are potentially better value ingredients on the market.
If you are looking for pre-workout then this might be a solid choice however there are cheaper options available.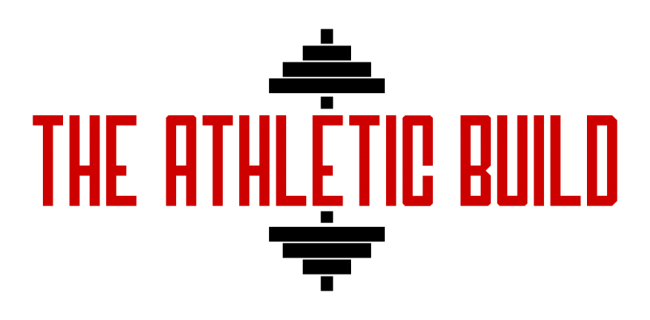 This post was made by the staff of TheAthleticBuild.com, home of the athletic body. Please follow us on social media at the links below.