Post updated on
Xenadrine Core is a sporty looking fat burner that claims to have a hardcore 'thermogenic formula' designed to deliver powerful 'weight loss'
It comes in a slender, blue bottle, with a simplistic design. It's nothing too scary or intimidating, despite the pharmaceutical sounding name.
But looks can be deceiving, and like all the other diet pills out there, Xenadrine Core will need to go under the microscope before we can draw any conclusions.
How good is Xenadrine Core at fat burning? Is it really effective or just another dud product?
Read our Xenadrine Core review to find out:
What is Xenadrine Core?
Xenadrine Core prides itself as a "high potency" formulation dedicated to helping you burn as much fat as possible.
It is supposed to work through body heat generation also known as thermogenesis. They also make reference to sensory benefits, which we have to admit we don't fully understand.
Prop blend. This is a practice we really frown upon. It hides the dosages, sadly it's something we see all too regularly when reviewing supplements.
Familiar faces. We see some great ingredients mixed with some bad ones.
Standardized. At least Xenadrine Core uses standardized ingredients which means the quality of what is in the formula is quite good.
Our list of the most effective fat burner supplements for women
How Does Xenadrine Core Work?
Xenadrine Core seems to rely on the tried and tested method of boosting your metabolism.
Manufactures do this when they put caffeine at the forefront of their formula. And whilst we like caffeine we think it is a bit of a lazy strategy, as it means only a small amount of room is left for the non-stimulant ingredients.
Whilst stimulants have been used to great effect in many fat burners. Science has progressed enough to recognize that stimulants, though effective, aren't as useful on their own when it comes to weight loss.
In fairness to the makers of Xenadrine Core they have added some other popular non-stimulatory ingredients into their formula, like green coffee bean and forskolin. The other ingredients, however, we're not so confident about.
What are the ingredients in Xenadrine Core
With only 620mg of ingredients per serving Xenadrine Core is at the lower end of the spectrum when it comes to dosing. The shortfall is even more startling when you consider that most premium supplements contain close to 3,500mg of active ingredients per day.
Xenadrine Neuro AMP Blend, 620 mg
Green Coffee Bean Extract (as Coffea Canephora Robusta) std. 45% chlorogenic acids (200 mg). Despite the proprietary blend, the makers of Xenadrine Core were nice enough to let us know how much caffeine they're using in each bottle, and not just caffeine anhydrous (we'll get to that later). Green coffee bean is another source of caffeine that is also known for its chlorogenic acid content. It has also been compared alongside regular coffee for its weight loss benefits. Being standardized to 45% chlorogenic acid means this ingredient is at its best potency. The 200 mg dosage is mild, but in the context of a capsule you would be taking twice a day, it's pretty good.
Caffeine Anhydrous 1,3,7-Trimethylxanthine, 150 mg). Caffeine's popularity is unrivaled by any other ingredient. However, for female users, the benefits can be outweighed by a series of unpleasant side effects. Fortunately, the 150 mg dosage falls on the lighter and "safer" side. It's just a little more than a cup of coffee's worth of buzz.
L-Theanine. Well, we don't know how much theanine we're getting, but we hope it's at least 100 mg if only to help mitigate any side effects from caffeine and possibly from green coffee.
White Kidney Bean Extract (Phaseolus Vulgaris). It's an ingredient that has been heralded as a so-called 'carb blocker'. However, we've looked at the research and haven't come across anything that's convincing when it comes to blocking the absorption of carbs.
Mangosteen Fruit Powder (as Garcinia Mangostana). Not really a weight loss ingredient although some benefits for inflammation have been claimed.
Coleus Root Extract (as Coleus forskohlii) std. 10% forskolin. Forskolin is a compound that ramps up energy production, essentially causing the body to help funnel more fat into its furnace. There is a lack of human studies to back this up however, we are also reticent about the dose.
Yohimbe bark extract (as Pausinystalia yohimbe). Std. 6% yohimbine. Yohimbine is a very popular ingredient in natural fat burners. The reason being that it is a stimulant with similar effects to caffeine, whilst we don't know the dose its inclusion means this product is not light when it comes to metabolism boosters.
Caraway seed extract (as Carum carvi). There seem to be a few animal studies claiming appetite suppressing benefits. We don't put much store by these however and none of them have been approved by health regulators.
Gotu Kola whole herb extract (as Centella asiatica). Supposed to be an alternative source of caffeine since it's natural and has a slow-release effect, preventing side effects. Too bad it's probably present in a dose 10 mg or lower.
The Missing Ingredients?
Xenadrine Core could have benefited from the following ingredients:
Konjac fiber. A dietary fiber that works by suppressing appetite through gelling with water. Appetite suppression is a benefit which has been legally approved in the European Union when used in doses of 3 grams per day.
Choline. The brain's "currency" which allows all the functions to work effortlessly. When used in doses of 82.5mg or more it has been shown to support normal fat metabolism.
Turmeric. It has some anti-inflammatory benefits, but it can also apparently help with converting unhealthy white fat to brown fat.
Xenadrine Core Side Effects
The possible side effects would have to come from the caffeine content. We can consider green coffee bean as a source of caffeine, but the caffeine release it has is slower and shouldn't be that much of a problem.
The 150 mg caffeine anhydrous dose isn't that scary too, given many of us drink much more than that. It should be noted that 150 mg caffeine is just a cup and a half of coffee.
The worst it could do is probably get you a little buzzed and might just cause a crash. Then again, the presence of theanine should help mitigate some of these side effects.
Popular fat burner supplements for women
Xenadrine Core reviews: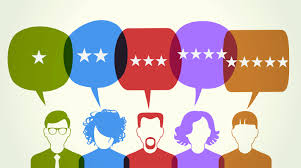 Xenadrine Core is listed on Amazon, however, it is displaying as currently unavailable. This is a red flag for us and it is worth noting that counterfeit products are rife on Amazon. That said, here are some comments we found when researching the product.
Good Reviews:
"I keep coming back whenever I need to lean out a bit."
"Used this for years, and I'm happy with the results."
"It makes me feel hot, but that's a sign it's working."
Bad Reviews:
"Didn't do much for me even though I read good reviews."
"Gave me the jitters and didn't really help with weight loss "
"It gives energy, but weight loss ain't one of them."
Will Xenadrine Core Help You Lose Weight?
The reviews are mixed. There's a good chance it will give you energy and will promote thermogenesis, but if your lifestyle is not ideal then you might not feel any weight loss effect.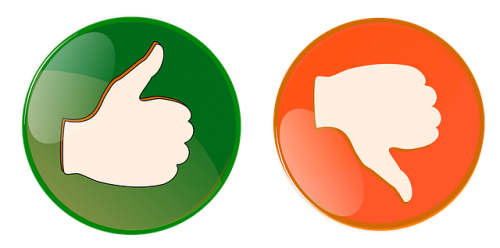 Pros
Decent energy. Caffeine from green coffee and caffeine anhydrous.
Cheap. Not bad for an 80-pill bottle.
Cons
Driven by caffeine. It's a cheap way to let customers feel it is working.
Poor dosing. 80 capsules per month simply is not enough to deliver noticeable benefits.
Proprietary blend. Best way to hide non-working dosages.
Final Thoughts
Xenadrine Core is a cheap product that mainly relies on caffeine and other stimulants to help you lose weight.
The problem is, it's not a great fat burner due to it not containing any clinically proven appetite suppressants. It's also missing some important vitamins and minerals which can be really helpful when you're trying to treat deficiencies.
Whilst Xenadrine Core might sound like a cutting-edge product, a closer look at the contents suggest something different.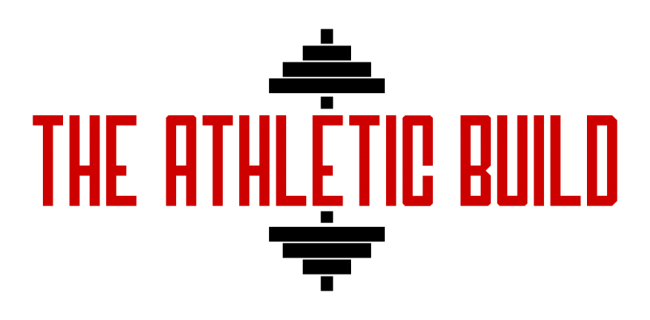 This post was made by the staff of TheAthleticBuild.com, home of the athletic body. Please follow us on social media at the links below.