(Last Updated On: December 15, 2019)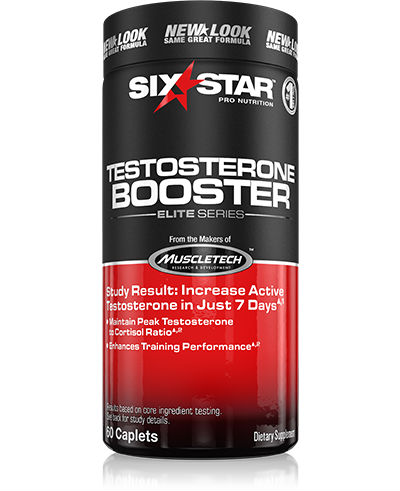 Six Star Testosterone Booster is an up and coming supplement used by bodybuilders around the world. Developed by a company called MuscleTech Brand, the testosterone supplement sets out to increase testosterone production for improved strength, stamina and sex life.
Men who reach the age of 30 will start to experience testosterone decline. As the amount of hormone lessens, the body starts losing muscle mass, lack of energy, loss of stamina and low libido. Belly fat starts forming around the waist, baldness could occur and worse, and sexual relationships suffer.
MuscleTech Brand, the company behind Six Star Testosterone Booster claims that their potent supplement can rejuvenate your body by increasing testosterone production. In terms of gym time, Six Star increases your strength to produce more pump and shortens recovery period in-between sessions within one week. Moreover, the manufacturer claims all their ingredients are natural and that their product is the cheapest there is.
Let's see if the much-lauded test booster lives up to the claims by doing a Six Star Testosterone Booster review.
What is Six Star Testosterone Booster?
In clinical studies, it was found that Six Star had a key ingredient in amplifying the body's ability to produce testosterone. The rest of the ingredients were selected to enhance gym performance and push physical capabilities to the limit.
According to the Six Star website, there are three biological processes that act behind the scenes:
1. It boosts the active testosterone. MuscleTech has carefully dosed their test boost supplement to provide optimal levels of Boron, which was found to increase testosterone in as little as 7 days.
2. Maintains optimal testosterone to cortisol ratio. A plant-based blend maintains balance between cortisol levels and testosterone even in the most rigorous training sessions.
Most bodybuilders know that too much cortisol leads to increased stress levels, and as a result, muscle tissue breaks down more easily. This muscle breakage phenomenon is known as catabolism, and it's considered as an enemy in the bodybuilding world.
With the right training program and the right dose, Six Star Testosterone Booster will keep cortisol levels down while increasing testosterone.
3. Enhances training performance.
Six Star capsules are formulated to control the production of cortisol, which halts catabolism. That means more muscle gain and greater energy levels, and better gym performance!
Who is Six Star Test Booster For?
Testosterone pills, or otherwise known as test boosters are taken by individuals who want to get enhanced results from all the time they spend at the gym. But like all supplements, they are not magic bullets. No effort means no results!
Six Star Testosterone Booster was created specifically to meet the needs of male athletes, bodybuilders, fitness enthusiasts, strength trainers and active men. In fact, it may be used by men who are suffering from the effects of low testosterone, i.e., low libido and lack of sexual performance in the bedroom, little to no energy throughout the day and extreme fatigue.
Women can also use Six Star if they need the extra oomph in terms of athletic performance or bodybuilding purposes. Keep in mind that dosage should be lowered as females won't need as much testosterone as men do.
Ingredients in Six Star Testosterone Booster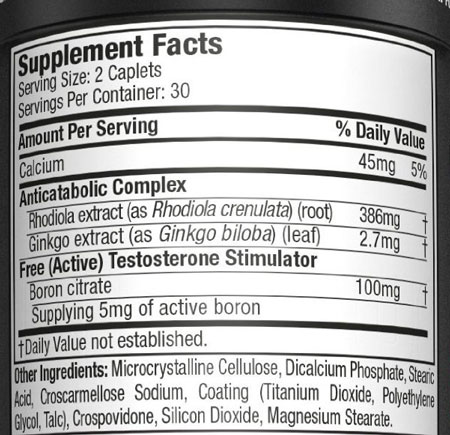 The ingredients in each bottle of Six Star Testosterone Booster are natural and plant-based. MuscleTech claims that proper clinical research leads to each ingredient getting the proper dosage, contained in a special formulation. The elite series caplets are made of the following components:
Boron
Right at the top stands Boron, a wonder element that leads the Six Star list of ingredients. Each capsule contains 100 mg of Boron Citrate, but how potent is it really when it comes to enhanced gym strength and performance?
Boron supplementation can be quite tricky, but the general rule is that you should get the one that has active boron. Plus, active boron is optimized at just 5 mg, and anything over than that will just be expelled as waste by the body. The "active" part in boron is the key to unlocking more testosterone that you can use for extra gains. Studies have found that boron has indeed been shown to produce remarkable results in those who were low on the T hormone.
Now, this mineral can be found naturally and in small amounts in food. Aside from increasing testosterone production, boron can be beneficial for the body in other ways. It can add to your bone density and prevent bone-related health problems such as osteoporosis and arthritis. The boosted testosterone production can also help in adding muscle mass and for healing aches and body pains.
Rhodiola Extract
Rhodiola Extract is a compound taken from the Rhodiola plant. The extract shows promise in terms of improving physical endurance via optimized oxygen uptake. More oxygen during workouts means the muscles get extra power and can last for a longer time while pumping iron.
This natural compound helps prevent oxidative damage and regulates blood pressure and heartbeat. Athletic performance is greatly increased while fatigue and stress are lowered. Rhodiola extract also helps with cognitive functions, allowing you to learn and memorize better while keeping depression at bay.
Gingko Extract
Gingko Biloba extract is a natural compound that can offer a number of benefits both physical and mental. First, you get improved blood circulation within the body, which presents immediate health merits. Better blood flow means your essential organs work optimally and your senses come alive.
Two, gingko extract was shown to slow down the debilitating effects and the advance of Alzheimer's in affected individuals. Moreover, it contains natural antiseptic properties that kill bacteria and any infection in the body. Three, gingko is a popular compound used as medicine for treating the embarrassing effects of erectile dysfunction. Regular dosage will restore sex life back to normal and even produce impressive erections!
Calcium
Last but not the least, you get calcium. It's a compound that's responsible for building strong bones. It only makes sense to aim for improved muscle and bone integrity if you want to get long-lasting results and greater pump.
Calcium has antacid properties, which can prove to be useful in the bodybuilding aspect. Phosphorus and magnesium levels are regulated, as well as blood pressure levels. Research has shown that calcium also helps eliminate cancerous cells and prevents certain types of cancer from forming in the body.
Pricing for Six Star Testosterone Booster
This is where it gets strange- Six Star supplements are being sold at an average of $10, which should make you worry about its potency. With such a low price, there has to be a compromise in one way or another.
Some people reported feeling the effects within just one week of taking the test pills. The addition of Boron in their diet caused testosterone levels to go up, and with it improved strength, stamina, endurance and recovery. But then again, keep in mind that Six Star makes up only half of the overall success- the other half depends on your training routine.
Six Star bottles are quite big, but they are disproportionate for the small pills inside. Directions say that you'll need to drink two capsules per day, and with a 60-count container it will last for only 15 days. This means buying Six Star at a clip of 2 bottles per month, which increases cost.
The price tag is certainly attractive but in a nutshell, you're paying for a glorified boron supplement at $10 a pop. Boron supplements are plentiful, and there are some that have higher active boron dosages at a cheaper price. You can buy a higher-dosed boron product and still have enough money to really maximize your bodybuilding supplementation for the best results!
All that promise falls short in the end. In order to keep the costs down, MuscleTech has skimped out on the active boron ingredient and therefore, it's not as effective as the company intended. The 100mg boron content is mainly there to shock you into believing that you're getting a high dose at a cheap price, but in reality, it's ineffective and not really worth it.
The bottom line is that there are better testosterone supplements out there. What's more, the side effects of Six Star will make you think twice about getting a refill.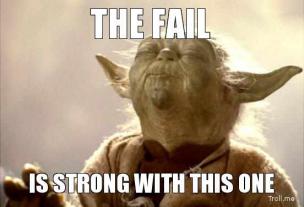 Six Star vs Testogen
When comparing Six Star to our top-rated test booster Testogen the 2 aren't even close.  Six Star only has 4 active ingredients and 3 of those 4 are questionable as to if they even do anything to boost testosterone levels with boron being the only proven ingredient. Testogen, on the other hand, is loaded is loaded with effective ingredients like D-aspartic acid, fenugreek, zinc, and ginseng. The only questionable ingredient Testogen uses is Tribulus which has been proven ineffective.
Not only that but when it comes to the size of the doses Testogen absolutely demolishes Six Star. The overall size dose for Six Star is a pathetic 534 milligrams while Testogen boasts a 2943 milligram serving size, nearly six times the size of Six Star's servings. On top of that Testogen uses much better and more effective ingredients. When you combine those better ingredients and the MUCH bigger serving size this battle isn't even close.
The only area where Six Star comes out ahead is on price but it's really not worth it since they use mostly unproven ingredients when it comes to increasing testosterone levels and a really wimpy dosing size.
Testogen wins very easily.
Side Effects with Six Star
MuscleTech states that all the ingredients that makeup Six Star Testosterone Booster in 100% natural and plant-based and therefore would not cause any side effects at all.
Online reviews of the test booster prove otherwise. Some complained of having constant headaches that progressed to full-blown migraines. Others experienced diarrhea. A few stated that they developed insomnia seemingly overnight. Getting a good night's sleep became a problem.
Skin redness and rashes are also one of the many side effects of Six Star. Some athletes and bodybuilders reported red spots in their leg, shin and thigh regions.
Doctors recommend discontinuing use of supplements if the side effects continue or get worse over time. Improper dosing will have similar disastrous results. Boron is an element that should be taken in the right dose. Too little and it won't have any significant effect, and too much of it can lead to serious consequences.
Pros and Cons of Six Star Test Booster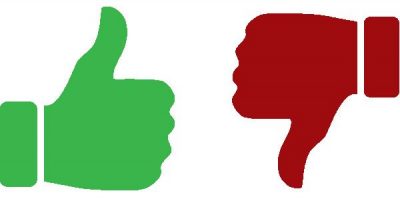 Pros
Contains trace amounts of active boron, which is a clinically proven element that helps boost testosterone levels naturally.
Made by MuscleTech, a respectable company
Cheap price
Cons
Missing other key ingredients for a true testosterone boost
Minimal dosage doesn't provide the expected results
There are much better supplements out there
Reviews for Six Star Testosterone Booster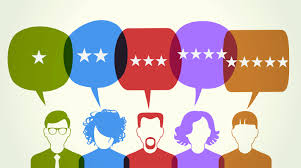 Take a look at some revealing Six Star reviews from those who have tried the supplement:
Positive
Mike G. "I noticed that Six Star was lacking a few ingredients than other test boosters, but who can argue with the price? I bought 2 bottles and it gave me effects that were similar to higher-priced testosterone pills out there. I like how the capsules are small and easy to swallow."
Max P. "Good stuff for the weekend warrior! I bought Six Star due to a recommendation, but I can't really say that I'll be sticking with it. Still, it gave me a boost in energy when I'm doing cardio on the stationary bike."
Zack C. I took Six Star along with a pre-workout supplement and the combination gave me the strength and energy I needed to overcome my plateau. I was able to get back to the gym much quicker (a day less) and still produce remarkable results!"
Negative
Alex Z. "I thought I was buying enough for a whole month's supply, but it turned out it was just a big bottle with small pills. There aren't enough ingredients to produce noticeable results. A friend told me it was basically just a boron supplement with a higher price tag."
Felix B. "I've been taking Six Star for 2 weeks now with no results to show for it. No increased libido, no significant gym gains and energy. Either my issue is not low testosterone, or the dosage is too low, but I'm afraid that if I increase it I'll get nasty side effects."
Will Six Star Testosterone Booster Work For You?
The boron in Six Star is highly marketed but it keeps consumers from looking at the bigger picture. A good testosterone supplement should have some, if not all its ingredients contribute to better testosterone production.
You'll need to look for the following ingredients to really make the most out of a good testosterone pill- D-aspartic acid, ginseng, bioperine, vitamins B2, B5 and B6, fenugreek, vitamin D3, boron, selenium and zinc. Unfortunately, Six Star only has the boron component and in small, ineffective doses. It's cheap, weak and won't really work for you or for anyone who wants more testosterone.
Conclusion
Six Star Testosterone Booster is a highly marketed product that can be seen on the shelves of big supermarkets such as Walmart and local stores. Individuals can get the test booster product online through the official site or on Amazon, and the price is certainly an eye-catcher.
However, once you get past the cheap price and the promise of more boron, you're left pretty much lacking in just about every other department. A quick look at the manufacturer's website won't reveal important details, such as dosing and possible adverse effects.
There are indeed better, safer and more effective testosterone boosters out there if you know where to look. Check out our recommendations and see why they're better than Six Star Testosterone Booster!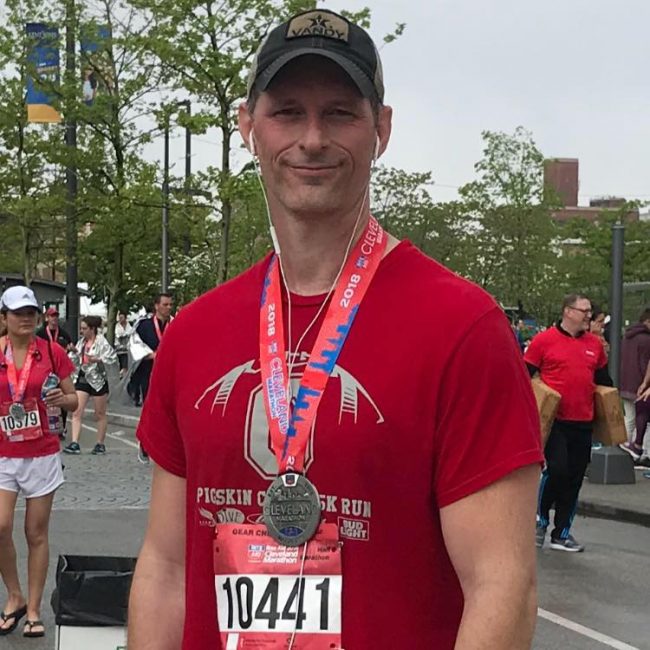 Ryan is a former college wrestler and lifelong fitness fanatic. He has run half marathons, done mud runs, placed in body transformation contests, coached wrestling and now coaches girls soccer. Not to mention he has also tried literally hundreds of supplements over the years and has a vast and thorough supplement knowledge. He has written for Muscle & Strength, Testosterone Junkie, The Sport Review and other publications. He is also the editor in chief of this website. Feel free connect with him on his LinkedIn page below.