(Last Updated On: July 5, 2017)
Dmitry Klokov is a straight up beast. The internet is littered with videos of his lifts, all of which are impressive as hell and will make you feel like less of a man. We did our best to find the 5 most impressive Klokov videos on the internet. It wasn't easy and to be honest there is a decent chance we might have missed one but all five of these videos are pretty damn impressive. This Russian Superman's lifts will probably make most men feel like cowardly weaklings so be prepared. But first, let's find out who this guys is.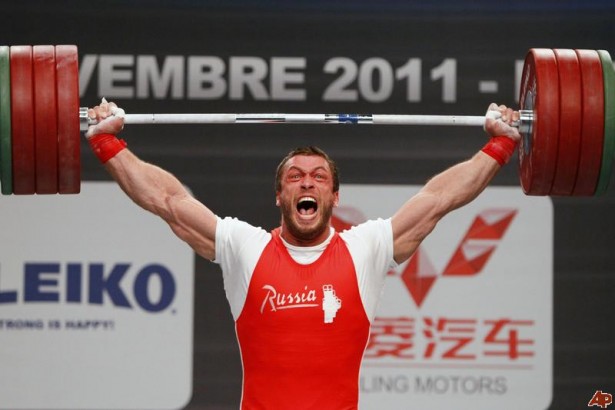 Who is Dmitry Klokov?
Dmitry Klokov was born February 13, 1983 in Balashikha, Moskva, Russia. His father, Vyatcheslav Klokov, is a 1983 world champion and ex-president of the Russian Weightlifting Federation. His father did not want him to be a weightlifter but it happened anyway. By the age of 15 he won the bronze medal at the European championship in Italy. He went on to become a world champion by  winning the World Championship in 2005, he also won a Silver medal in the 2008 Olympics as well as many other medals from 2005-2011. Nowadays he travels the world doing seminars and putting on weightlifting events often for CrossFitters. He also stared competing on the Baltimore Athem of the GRID League in 2015.
Height 6′ 0″  Weight 230 lbs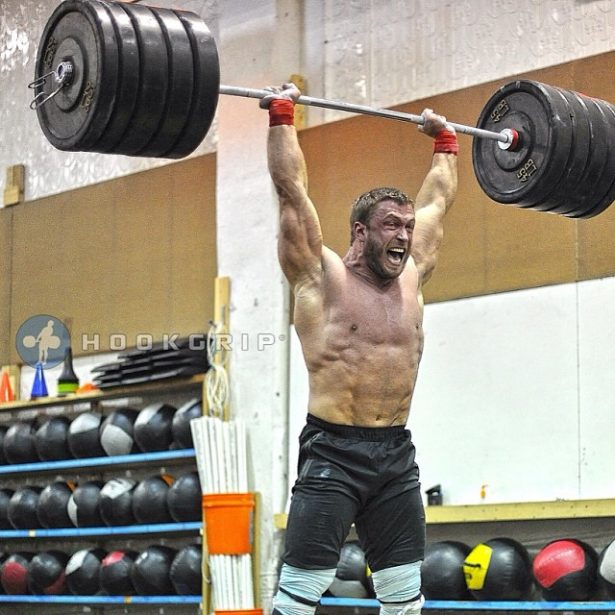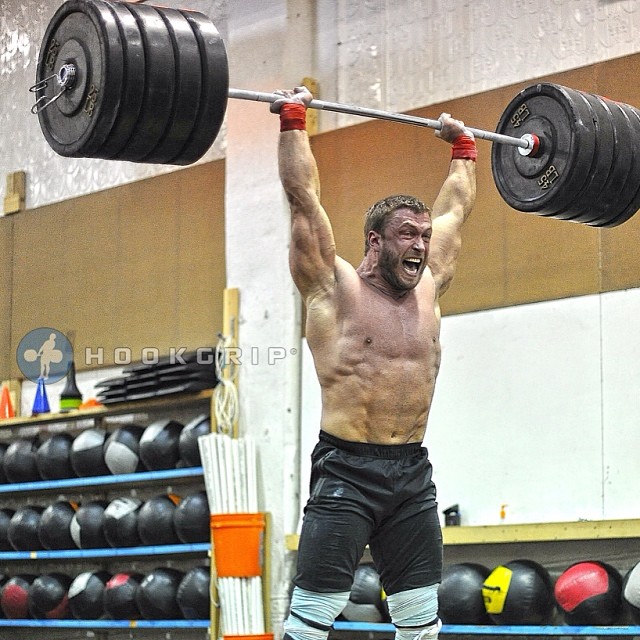 Here are Dmitry Klokov's 5 Most Impressive Lifts:
5) 190 KG (418 lb) Thruster With Ease
4) Deadlift Drop Set 300,270, 220, 375, 265 kgs
In pounds this would be 661, 595, 485, 375, 265 lbs
3) One Arm Snatch With 90 kg (198 lbs)
2) Squat With Pause Using 250 kg (551 lbs)
He doesn't just pause on this one, he orders a pizza while he is down there!
1) Dmitry Klokov 242 kg (533 lbs) Clean and Jerk
This one is an oldie, the hair says it all.
Check out his Youtube Channel for more.
Photo credit: Hookgrip, Associated Press