(Last Updated On: July 8, 2022)
Whether you talk to your everyday health & fitness enthusiast, an active sports player, or a full-on bodybuilder and gym rat, the answers around pre and post-workout supplements will pretty much all be the same – while not strictly needed to see results in the gym, they are a vital necessity in speeding up the process and ensuring you have enough energy before and after your session.
Unfortunately, just because you know that supplements are important for the gym doesn't mean that all supplements are the same or of similar value. Just as a Mercedes and a Chevy aren't in the same league, many pre-workout and post-workout supplements can similarly range and vary.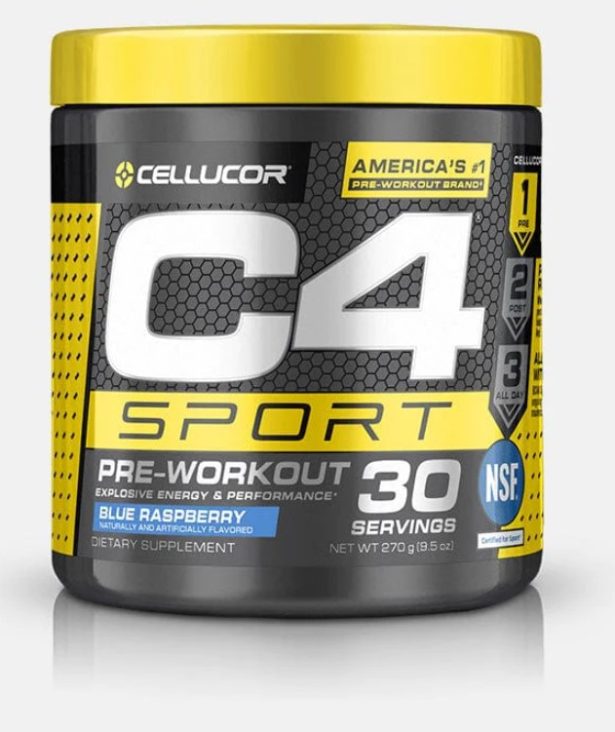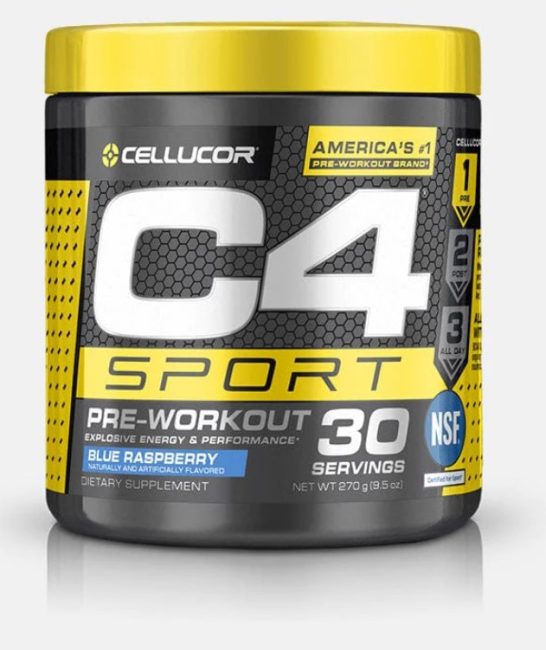 One of the more well-known and popular brands of fitness supplements comes from the company Cellucor and their C4 Sport Pre-Workout supplement. Cellucor is one of the largest brand names in the industry and has been known to produce some impressive options, namely the C4 Original Pre-Workout supplement.
But what does that mean for the C4 Sport? Does it meet those same standards, or is it a bit of a cash grab by a company knowing that the brand's name will sell any product more than its actual quality?
In this review, we'll take a look at the various aspects of the C4 Sport Pre-Workout supplement, such as what flavors it offers, its different ingredients, how it tastes, as well as the overall dosage required before exercising. We'll also see what possible side effects the supplement may have on the body and how much it costs compared to other brands, and if it can ultimately justify its existence.
C4 Sport Pre-Workout Review
Flavor & Ingredients
Potential Side-Effects & Inclusions
Price
Verdict
FAQs
Flavor & Ingredients
First thing's first, we should go over what's inside the C4 Sport supplement and its different flavors. After all, how it tastes and the effects are going to be the most immediate and important factors that go into a supplemental drink.
Flavor & Taste
The C4 Sport Pre-Workout supplement has three available flavors (Fruit Punch, Watermelon, and Blue Raspberry). We tried their most popular option, the Fruit Punch. From a taste-test perspective, the C4 Sport isn't too bad. It has a bit of a sandy grit to it that doesn't wash away quite as finely as other brands, so you'll probably want to take an additional swig of water after finishing the mixture. Still, it's suitably sweet so you won't need to worry about taking it or keeping it down.
One thing we did notice was that there was a slight sense of "artificial" that was in the aftertaste. This is something you'll probably note in a lot of pre-workout supplements on the market, though the fact that this popular brand also has this issue doesn't do it any favors. While I'm not 100% certain, I'd imagine that it comes from the Sucralose used to sweeten it. If you're not a fan of Sucralose, you may want to also consider that when making your decision.
Realated: 11 Best fat Burning Pre-Workout Supplements
Ingredients Overview
When it comes to the different ingredients included, you'll find that Cellucor certainly didn't skimp out on a lot of the essentials of a good pre-workout powder. Here, you can expect to see many of the staples such as vitamin B12, creatine, taurine, and L-Citrulline. Below is a breakdown of the different ingredients listed and why they're important.
Unfortunately they use proprietarty blends so we can't see the doses of the ingredients and we have no idea how much of each ingredient is in the blends.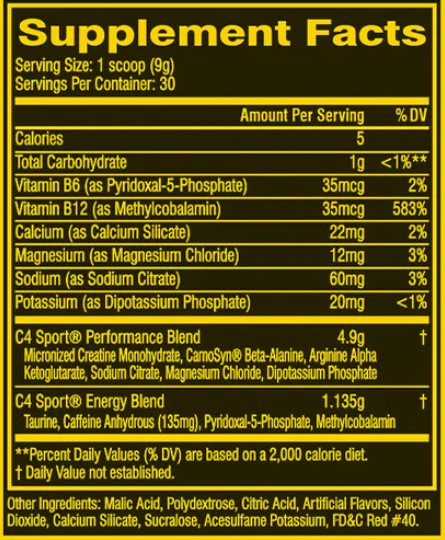 Vitamin B6 & B12
Both of these B vitamins are an essential part of a balanced diet and are specifically used to replenish the body's energy and reduce fatigue, tiredness, and exhaustion.
Magnesium
Magnesium is another helpful mineral that helps the body lower feelings of exhaustion and tiredness. It is also associated with increased testosterone and is very common in testosterone boosting supplements.
Creatine Monohydrate
Creatine is one of the most popular ingredients in pre-workouts and for good reason. It's been shown to help improve power output, increase muscle mass, and enhance recovery.
These benefits are not only limited to post-workouts, however. By including it in a pre-workout supplemental option, you can set yourself up to have a stronger and more impactful session at the gym before ever pushing a weight.
Beta-Alanine
Beta-alanine is a very common ingredient that you will find in most pre-workout supplements. It is a non-essential amino acid that's often included in pre-workouts for its ability to improve exercise performance and muscular endurance. It works by reducing the build-up of lactic acid in muscles, which can lead to fatigue during exercise.
Taurine
Often found in many commercial energy drinks, taurine is most well-regarded for its anti-inflammatory properties and assistance in energy production. It's also used as a method of increasing one's overall exercise performance.
Caffeine Anhydrous
Caffeine is, as in most cases, meant to be used as a slight stimulant to give the body a surge of energy and mental focus. Here, C4 Sport contains around 135mg of caffeine, which is roughly 30% more than what a standard cup of coffee produces. If you're someone that wants to avoid caffeine and caffeinated products, you may want to keep this inclusion in mind when making your decision.
Arganine Alpha Ketogluterate
Arganine is an amino acid that's involved in many different processes in the body including blood flow, wound healing, and immune function. Arganine alpha-ketoglutarate (AAKG) is a more bioavailable form of arginine that's often included in pre-workouts.
Sodium Citrate
Sodium citrate is a salt of citric acid that's often used as a dietary supplement. It's believed to improve exercise performance by reducing the build-up of lactic acid in muscles.
Dipotassium Phosphate
Dipotassium phosphate is a salt that's often included in pre-workouts for its ability to improve hydration and electrolyte balance.
Potential Side-Effects & Inclusions
While it's unlikely that you'll suffer any negative side effects when taking C4 Sport Pre-Workout, you should first consult a certified medical professional so that you know how it will affect your body. This is especially true if you are currently on any form of medication.
Over Caffeination
The largest issue one might suffer when taking this is its larger=sized increase in caffeine. As a regular cup of coffee generally only has around 100mgs of caffeine, C4's 135mgs of caffeine is well over 30% more per dose.
In locations like the UK, this increase in caffeine has called for it to be an 18 or older supplement and shouldn't be used for anyone at least two weeks before surgery and should first be run by your doctor or healthcare specialist before taking it. Similarly, it is not recommended for children as well as women that are pregnant or nursing.
Price
Currently, you can expect to get a tub of C4 Sport for around $23.99 which is pretty cheap. It is available in both the United States as well as the United Kingdom and can be purchased at a variety of different venues and retailers. One of the most common locations is on Amazon, where you can purchase it regardless of where you are at the time. You'll also want to keep an eye out on the price, as it is known to lower from time to time.
Verdict
Ultimately, while I was at first a bit skeptical of Cellucor's pre-workout product, I must admit that it certainly does far more right than it does wrong. It gives out a decent amount of Beta-Alanine as well as Creatine, making it a great option for beginners and those starting their fitness journey.
That said, it's hardly a perfect option. The increase in caffeine, while not terribly detrimental for some, may instantly make this a no-go for a lot of individuals looking to reduce caffeine in their bodies. And, while it doesn't do anything excessive to harm itself, it also doesn't go above and beyond. This means you have something that, while great for those just starting, isn't going to have much of an impact on you if you're already in the gym and an existing body-builder or fitness enthusiast.
In addition, the inclusion of Sucralose also doesn't do it any favors, especially if you're someone trying to stay away from artificial sweeteners.
Related: 9 Best Pre Workout Supplements For Bulking
Pros and Cons With Cellucor C4 Sport Pre Workout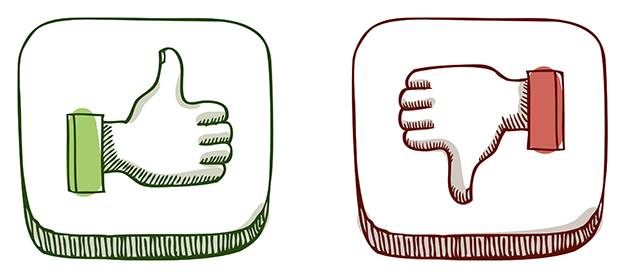 Pros
Fairly Affordable, With A Large Serving Size
Comes From A Popular & Reputable Brand Name
Utilizes Various Quality Minerals & Vitamins For A Reasonably Effective Supplement
Cons
Its Increased Dosage Of Caffeine (135mg) May Exclude It From Many Potential Buyers
Uses The Artificial Sweetener, Sucralose; Which May Be Bad To Some
Only Useful For Beginners, With Advanced Fitness Enthusiasts Needing Something Stronger
Uses Proprietary Blends
All in all, while it isn't the best pre-workout supplement in the world, it does a great job of introducing people into the world of fitness supplements by doing just enough to help a beginner push through during their session. Still, if you've been around for a while, you may want to check something else out instead.
FAQs
When Should You Take A Pre-Workout Supplement?
Pre-workout supplements should generally be taken around 30 minutes before exercising. Because of its caffeinated nature, it's ideal that you not take it within six hours of sleeping, as any time after that could have an impact.
How Should You Ideally Take C4 Sport?
Each tub of C4 Sport includes 30 servings. Each scoop should be mixed with between 200 and 250ml of water per day.
How Much Should I Take At A Time?
While I have heard of people taking two or three servings at a time to improve their results, the directions state that you shouldn't exceed one serving per day.
What Do Other Reviews Say About It?
Generally, the Cellucor C4 Sport Pre-Workout supplement has a 4.2-star rating out of 5, with the majority of people largely praising the supplement and what it has to offer. Many people note its taste as well as the fact that they do see some benefit while taking it as opposed to not taking it.
When it comes to the negative reviews, they primarily focus on the fact that this pre-workout may not have as much going for it compared to other pre-workout supplements, meaning you'll need to take more to feel the same effects as alternative options.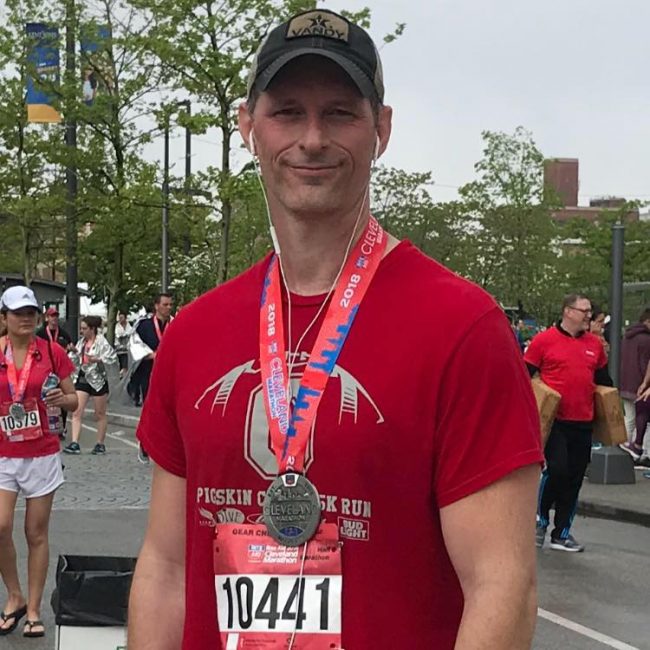 Ryan is a former college wrestler and lifelong fitness fanatic. He has run half marathons, done mud runs, placed in body transformation contests, coached wrestling and now coaches girls soccer. Not to mention he has also tried literally hundreds of supplements over the years and has a vast and thorough supplement knowledge. He has written for Muscle & Strength, Testosterone Junkie, The Sport Review and other publications. He is also the editor in chief of this website. Feel free connect with him on his LinkedIn page below.