(Last Updated On: October 18, 2021)
Do the words 'green food' make you remember all the vegetables you refused to eat as a kid?
Then, when you got older you learned that superfoods contain an insane amount of nutrients, vitamins, antioxidants, probiotics and whatnot.
Turns out, your parents were right all along!
Today, we'll be taking a look at powdered greens and explain in detail what they are, how they can help you and more importantly, the best ones you can buy today.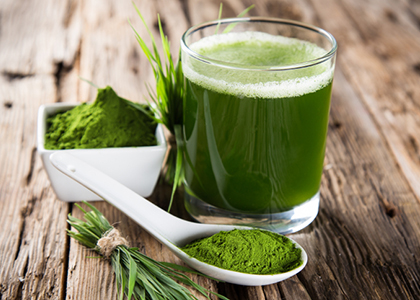 Benefits of Powdered Greens
Let me stop you right now and say that powdered greens won't turn you into the Hulk (or She-Hulk)
Rather, it's what it does to your body that makes it so appealing.
Powdered greens may be used as a supplement to give your body what it needs to function well and stay healthy.
Of course, as greens products aren't all the same, meaning they won't have the same ingredients, and as such will work differently. But generally speaking, green superfoods may provide the following benefits:
Green Powders Promote Gut Health
Maintaining a healthy gut is essential. Powdered greens are loaded with probiotics and enzymes to help you do just that.
A healthy and diverse amount of probiotics in your gut can help with digestion, inflammation, immunity and it could even help improve your mood.
Many powdered greens feature probiotics and enzymes as one of their main features, but they offer more benefits than just that.
Green Powders Give You Vital Energy
You may think that something that's low in caloric content isn't going to help with your level of energy, but you'd be wrong.
In fact, powdered greens are some of the best sources of energy around. Plus, the energy you'd get from them isn't the artificial or jittery ones compared to coffee and energy drinks, for example.
Superfood products may have energy-boosting compounds such as green tea extract and alkali-forming ingredients that could make your body absorb more of the good stuff.
The more good stuff you can absorb, the more energy your body can produce, and voila! a more active and productive day. This effect is noticeable immediately and as soon as you've had your first drink.
They Are Super Convenient
Have no time chewing on carrots or making bone broth?
Green powder varieties can be your best friend. They're convenient in that they can be consumed with little to no preparation needed.
This means no more shopping for veggies at the local market and juicing the heck out of wheatgrass every morning. You can easily add essential nutrients to your diet, even when you're halfway across the world!
The easiest way to get your daily dose of greens is to mix a scoop or two in a glass of water, mix it up and down it in the morning. You can also incorporate them into eggs, soup and even salads, depending on what you're having at the moment.
Green Powders Help You Lose Weight
Most of the ingredients in powdered greens are designed to flush out toxins, waste buildup and give your digestive system a reset.
Green banana fiber, wheatgrass, and probiotics are just a few examples of foods that can aid in weight and fat loss.
When you get rid of the unnecessary waste, your organs become much more efficient, which then leads to a faster metabolism.
And we all know what happens when your metabolism starts working as it should- it starts to target fat cells and burn them for energy!
Green Powders Give You Vitamins and Minerals
You might not know this, but multivitamins are basically useless. Vitamins in pill form just don't work. You need to get the vitamins from actual food.
That is where powdered greens come in. Greens are loaded with vitamins and minerals that your body can actually absorb. In fact, one green drink is equal to all of your vegetable servings you need for a day. All that in one drink, it's almost too easy.
Best Powdered Greens
These are the best green superfood powders on the market today.
#1 SuperGreen Tonik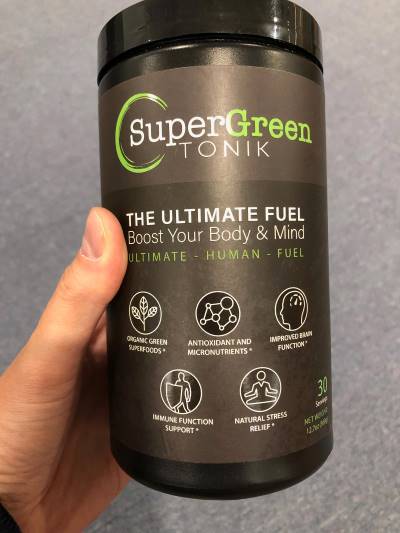 Topping off our list we have a really awesome green supplement that is a bit different from the others on this list. Supergreen Tonik gives you the benefits of powdered greens and it is also designed to relieve stress and improve focus as well as boost your body's immune system.
While SuperGreen Tonik has all of the greens ingredients you are looking for like organic forms of Spirulina, Chorella and Kale it also contains a nootropic blend of herbs like Ashwagandha Root Extract along with Rhodiola Rosea, L-Theanine and Ginkgo Leaf Powder to help bring about a sense of calm and clarity along with better focus and concentration.
On top of that, this bad boy also has an "Immunity Blend" to make sure your immune system is getting the nutrients it needs to perform its best and keep you from getting sick.
The price on this one is above average at $89.00 per tub but it is totally worth it and you can save 20% when you buy 3 tubs. It also comes with free shipping in the USA so there are no extra charges to worry about.
Overall this one is a top-notch greens supplement that goes above and beyond and doesn't give you much to not like about it. That is why we have it in our top spot.
Pros
Transparent supplement facts
Uses premium organic ingredients
Contains a Nootropic Blend for improved focus and reduced stress
Contains an Immunity Blend to keep your immune system running at full strength
Price reduced by 20% when you buy 3 tubs
Free shipping in the USA
Cons
Above average in price
Only available on the manufacturer's website
Website: supergreentonik.com
#2 Prebiotic Greens by Transparent Labs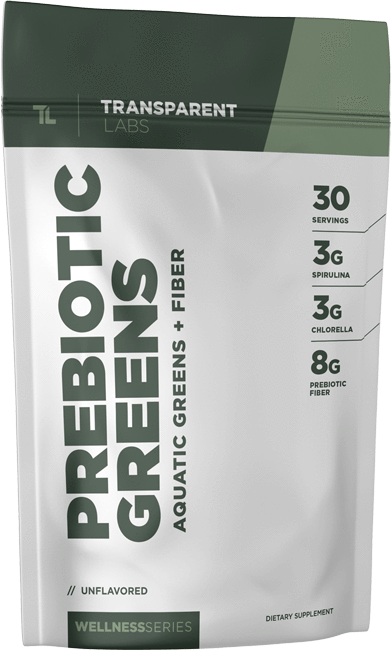 The best powdered greens should have all the good stuff and be easy to drink on its own. Prebiotic Greens, made by Transparent Labs manages to tick all the right boxes in our books, and for that, it has our thumbs up approval as one of the best green powders on the market.
Prebiotic Greens deviate from the usual greens powder in that it has two mechanisms of action- Algae Greens and Prebiotic Fibers.
Algae Greens consists of ultra-healthy component algaes chlorella and spirulina, packing protein, detox elements, minerals and vitamins for a turbo-charged system boost.
Then, Prebiotic Fiber artichoke fiber, green banana flour and organic acacia fiber work on your digestive system and brush out heavy metals while optimizing your gut biome.
We love how the whole powdered greens product is lab-tested and backed by scientific evidence, which means that delivers exactly what's advertised on paper.
You won't have to wait for weeks to get the superfoods effect. In a day or so, you'll feel energized and your body will begin to respond to the nutrients.
The powder is best mixed with water, but there's really no strict rule that says you can't put it on your salad, smoothies or soup. Best of all, it has zero artificial preservatives, artificial coloring, sweeteners and is non-GMO and gluten-free. Instructions are flexible- you can take Probiotic Greens anytime you want, but we recommend you drink a glass in the morning to get a healthy start.
Its price is another positive factor. For $36 you get a 30-day supply, which is only about $1.20 per day. If you ask us, it's a totally awesome value for such a healthy product.
Pros
Contains a one-two healthy punch
Excellent value for money
Tastes great
Made by Transparent Labs
Cons
Comes only in Natural Flavor
Website: transparentlabs.com
#3 Athletic Greens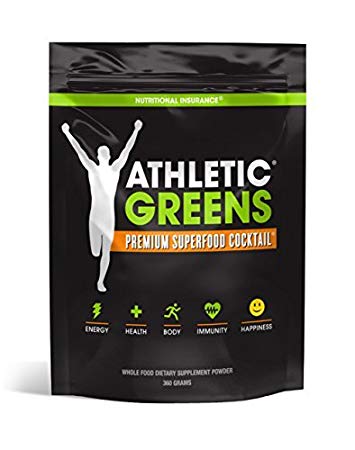 Athletic Greens is billed as an all-in-one supplement that can give you what your body needs to thrive daily. It has nutritional support, with whole sourced ingredients providing 75 proven minerals, vitamins and more. Athletic Green's comprehensive formula gives you the missing links when it comes to diet, sleep patterns and stress.
It's gluten-free, non-GMO and vegan, paleo and keto-friendly. It's worthy to note that it comes from New Zealand and in a cGMP-certified facility. For $77, it's a bit on the expensive side and only if you subscribe to the company's newsletter. Otherwise, it's priced at $97 for a 30-day supply.
Pros
Has 75 potent, life-giving ingredients
Vegan, keto and paleo-friendly
Best tasting
Cons
Unattractive green shade
Expensive
Website: athleticgreens.com
#4 Green Surge by Jacked Factory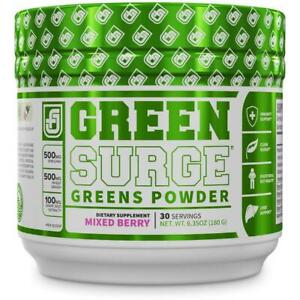 Again, there's no Hulk-like transformations here, no matter what the label says. Instead, you get an honest-to-goodness powdered greens that are packed with digestive enzymes, probiotics, micronutrients and organic greens for optimized nutrition.
We love the fact that Green Surge is keto-friendly and made organically from super-foods that are proven to contain an abundance of micronutrients and all that good stuff. Essentially, you'll be taking a super-concentrated serving of veggies, fruits, enzymes and healthy bacteria in just a single scoop.
Green Surge provides a burst of clean energy, which is a welcome break from drinking coffee, tea, and energy drinks just to get through the day. Your immune system and gut health gets a huge boost, thanks to the science-backed ingredients of essential micronutrients, a probiotic blend, and digestive enzymes.
Product efficacy and quality is top-notch, as each pack of Green Surge is made in the US under a cGMP-approved facility. Jacked Factory ensures that each ingredient is made from bio-available source and has absolutely zero fillers and dyes.
It's also one of the cheapest we've found in the market. A full-sized package gives you 30 days of superfood goodness for only $26.99. That's approximately 89 cents per day, which is less than the money you'd pay for to get the nutrients by other means.
What else can we say about the Green Surge by Jacked Factory in that it's one of the best green superfoods we've tried? Trust us, you won't be disappointed!
Pros
Tasty mixed berry flavor
Contains all-natural ingredients
Has a moneyback guarantee
Great value for money
Cons
Website: jackedfactory.com
#5 MacroLife Naturals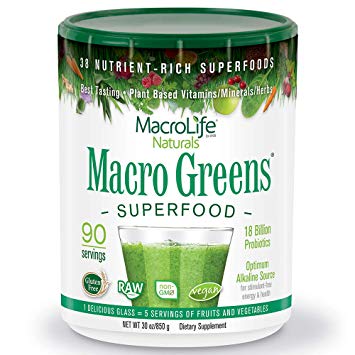 MacroLife Naturals has non-allergenic and pure ingredients blended into a synergistic formula to promote wellness and good health. The Macro Greens line is easy to prepare and was made originally by Sylvia Ortiz as a weight loss supplement for her son.
The supplement contains 38 superfoods, good probiotics, 5 servings of fruits and veggies and alkaline greens to boost energy and promote fat burning. It's non-GMO and dairy and gluten-free.
Pros
Comes in several variants and packages
Cheap
Cons
Taste takes time getting used to
Confusing website, non-transparent label
Website: macrolifenaturals.com
What Should Be in Powdered Greens?
In the world of powdered greens, there's an elite list of ingredients that serves as the holy grail.
You'll want most, if not all of them in the powdered greens you'll be buying.
Here they are in no particular order.
Probiotics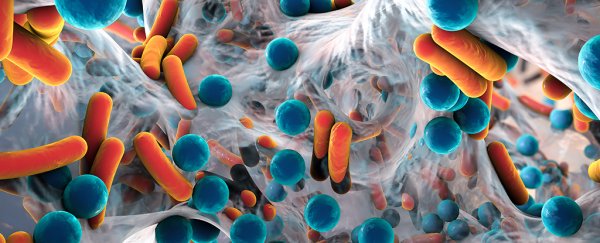 Probiotics are yeasts and live bacteria that are good for your digestive system and gut.
Not all bacteria are bad. Some, like probiotics, can help maintain a healthy gut. The benefits it brings your body and health are enormous, including maintaining balance and helping with digestive-related conditions.
Research has shown that the state of an individual's digestive system serves as a marker of his or her overall health. If this is the case, then you'll want to make sure your gut has all the good stuff it needs.
Enzymes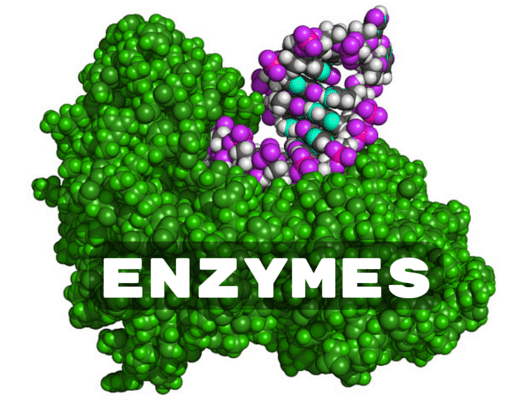 Enzymes are molecules that help with virtually a hundred bodily reactions to keep you alive, e.g., break down food and turn it into energy and all that.
A daily dose of essential enzymes can do your health a lot of good, including aiding in digestion, decrease inflammation, increased recovery and healing rates and fight cancer cells, too.
Bottom line is, it's something you would want to take in every day.
Antioxidants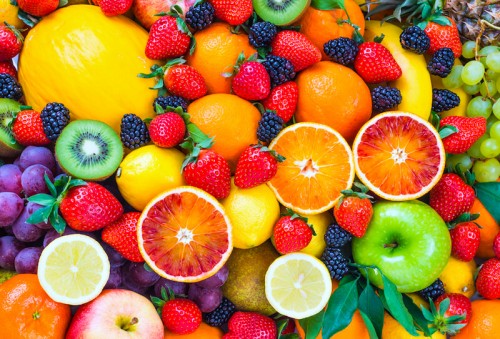 Phenols, tannins, flavonoids, vitamins E and C can be all considered antioxidants.
Antioxidants, by nature, are your cell's guardians from free radicals, which are enemies that wreak havoc and cause your cells to die.
All the hype that surround antioxidants is true. They can make you look younger, protect your cells from damage and basically make you live longer.
Spirulina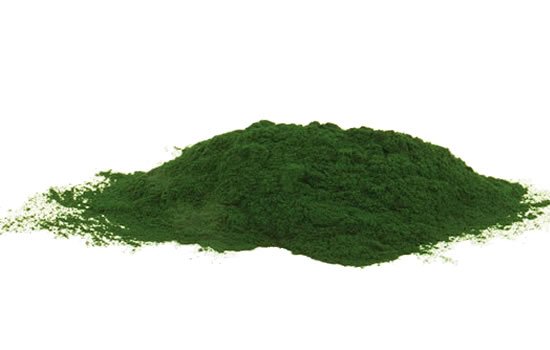 What is up with all the bacteria in powdered greens?
No, seriously though. Spirulina is one of the best health ingredients around. This cyanobacteria, or algae may be super tiny, but one tablespoon of the stuff contains an amazing list of nutrients, including manganese, potassium, iron, copper, vitamins B1, B2 and B3 and protein, among others.
It also has omega 3 and omega 6 fatty acids and all the essential amino acids your body requires to function normally.
Spirulina treats anemia, improves muscle growth, controls sugar and cholesterol, reduces blood pressure and has remarkable anti-inflammatory and antioxidant characteristics. Study
Chlorella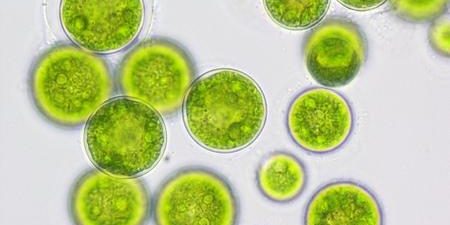 Chlorella is another algae that has remarkable health properties.
Unlike the algae in your pool, Chlorella is a nutrient-dense compound that has antioxidants, omega 3s, fiber, vitamin C, iron, vitamin B12, protein, etc.
It can detoxify the body and get rid of the waste, enhance your immune system, improve digestion and much, much more. Study 1,  Study2.
Wheatgrass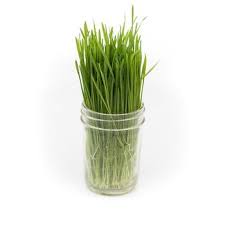 It doesn't sound like a superfood, does it? But you'll be surprised at just how much wheatgrass can do for you.
Wheatgrass is made from leaves of the common wheat plant. In powdered greens, it comes as in powder form. Under the microscope, it was found that wheatgrass contains high levels of antioxidants and nutrients.
It's an excellent weight loss aid and can boost your immune system and give your liver a thorough cleaning.
Green Banana Fiber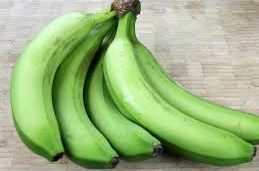 Last but not least, we have green banana fiber. It's the unripe version of banana and that makes it more difficult to swallow, literally.
It's been proven that green bananas have high levels of pectin and resistant starch, manganese, copper, magnesium, vitamin C and B6, potassium, and fiber.
The fiber in green bananas can make you feel fuller faster and for a longer time. You tend to eat fewer calories, which can really help with weight loss goals.
Frequently Asked Powdered Greens Questions:
How can you make greens powder taste better?
If you want to improve the taste you can add fruit juice to the greens, pineapple juice and orange juice work well or you could just add the greens to a fruit smoothie. If you want a lower calorie option you can also add the greens to a vanilla protein shake.
When should you drink greens powder?
You can have green powder drinks any time of the day you want. Most people have them in the morning or at night but there is no right or wrong time to have one.
Can greens powder replace vegetables?
While they are loaded with vitamins and minerals green drinks are still a supplement and should not be used to replace eating your vegetables or any other food group.
Is green powder good for the keto diet?
Yes, green powder drink are keto-friendly and can be added to the keto diet especially for those that are having a hard time eating enough vegetables. But as we mentioned in the previous question, you should not use green drinks as a full vegetable replacement.
Powdered Greens Superfood Wrap Up
That about wraps it for our best green powder article. Remember, powdered greens are excellent in shoring up the nutrients you're lacking on a day-to-day consumption basis. They can keep you healthy, energized and stress-free!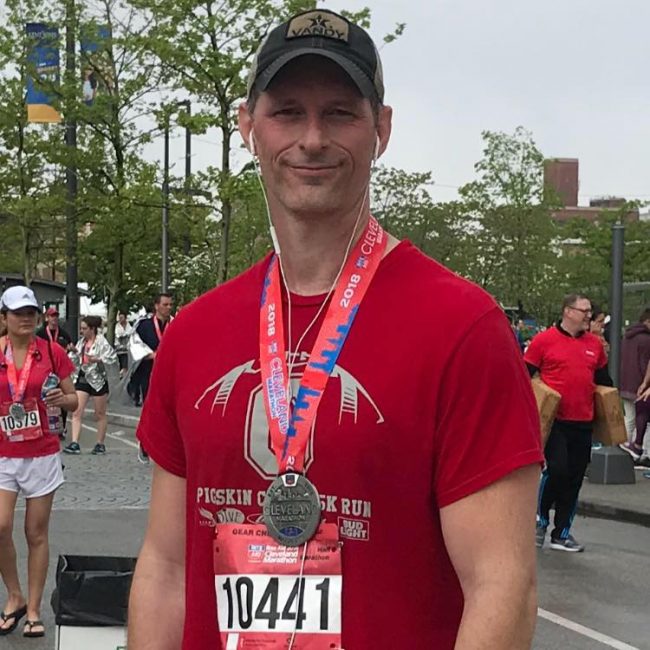 Ryan is a former college wrestler and lifelong fitness fanatic. He has run half marathons, done mud runs, placed in body transformation contests, coached wrestling and now coaches girls soccer. Not to mention he has also tried literally hundreds of supplements over the years and has a vast and thorough supplement knowledge. He has written for Muscle & Strength, Testosterone Junkie, The Sport Review and other publications. He is also the editor in chief of this website. Feel free connect with him on his LinkedIn page below.