(Last Updated On: April 11, 2022)
When it comes to getting your greens, there are many different ways you can get them. While most people would opt for doing things the "good old-fashioned way", and just adding in a few more salads to their diet, the reality is that there's just NOT AS MUCH NUTRITION in today's plants as there used to be only a few decades ago. (1)
As a result, you quite literally would need to eat between two and five times as many vegetables today as you would in even the 80s or 90s if you want to get the same amount of nutrition. I don't care who you are, you aren't eating fifty salads a day. It's just not possible.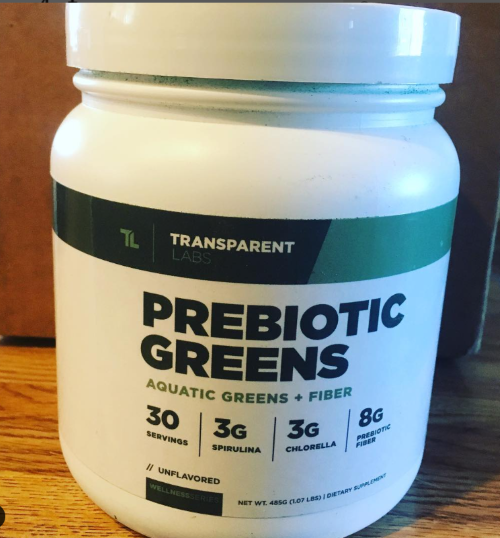 You could certainly try juicing your greens or adding them in as a smoothie, but even that has its challenges. First, you're likely going to be dealing with a pretty high food bill, if you're still trying to blend as many veggies as you're supposed to be eating.
But even if you had the money, you'd still have to deal with the taste. Unless you're adding in milk, a bunch of fruits, or some other sweeteners, you're probably going to be dealing with a pretty bitter drink. If you do opt for these sweeter inclusions, you're now working against the effects of the drink by adding in extra calories or sweeteners. This isn't even talking about the amount of time spent preparing your drink or the cleanup!
Then there are green drinks, which give you more than enough vitamins and minerals in every serving, making things both easy and convenient for you and your life. Not only are green drinks a super effective way to get all of your nutrition in only a few glasses, but it is an excellent weight management routine as well.
Unfortunately, there are a ton of products on the market that are essentially scams. Either you're dealing with your greens coming from less nutritious spaces, a company that offers no transparency, or a ton of artificial sweeteners and fillers thrown in to make you think you've got something good for you. These are incredibly common, unfortunately, and have burned a lot of people in the process.
Luckily, there are some good products out there, one of which being from the Utah-based company, Transparent Labs known as PREBIOTIC GREENS. Because of the aforementioned vitamin and mineral depletion happening to the aboveground sources of vegetables we normally think of, Prebiotic Green, instead, gets its content from aquatic sources, like chlorella and spirulina. This means you are getting a massive amount of nutrition without needing a giant tub to fit all of it into the limelight.
In this review, we'll take a look at everything that goes into Prebiotic Greens to see exactly what makes this greens product not a scam, but rather something you should seriously consider adding to your daily routine.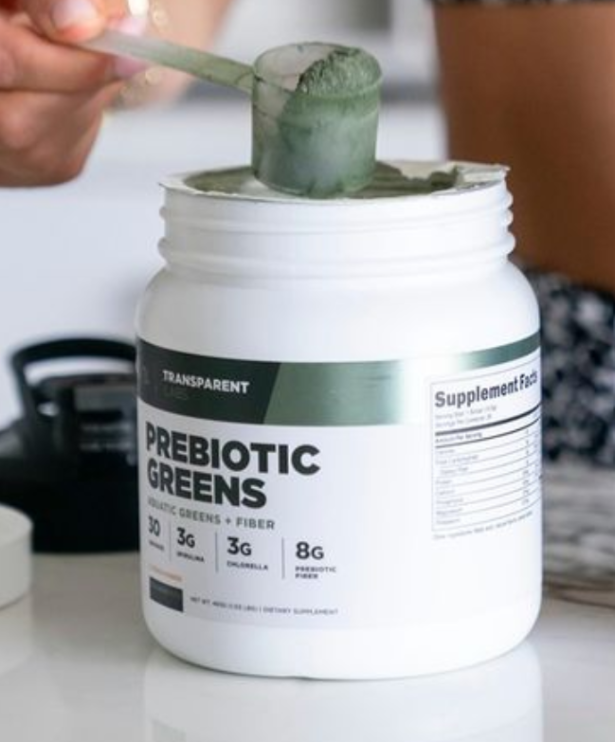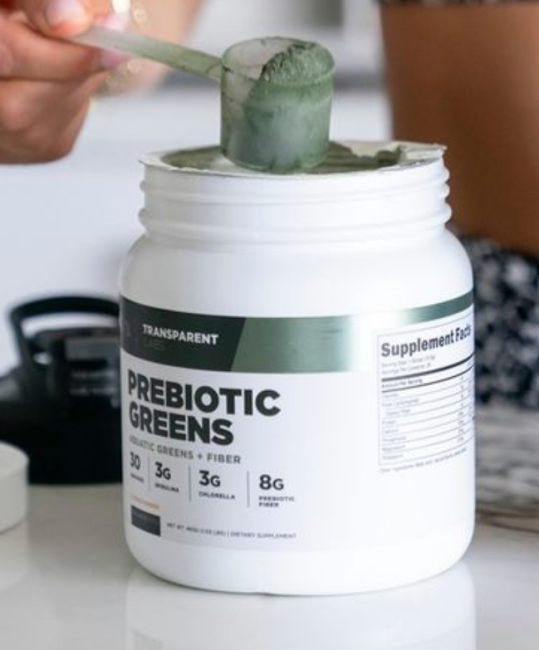 WHAT'S INSIDE THE PRODUCT?
First thing's first, we need to know what's actually inside this stuff. Like I said before, there are a lot of companies that pretend to put out viable products only for it to be revealed that they've loaded their greens with sugars and artificial ingredients, essentially ruining anything that "could" have been good in their product.
The Prebiotic Greens is very much on the up and up. Each serving includes the following:
Spirulina
Chlorella (Organic)
Green Banana Flour (Organic)
Chicory Root
Acacia Fiber (Organic)
Jerusalem Artichoke Fiber (Organic)
Cinnamon
Stevia
Malic Acid
and Natural Flavors
This is a full breakdown of what's in each container of the greens. As you can see, there are no artificial ingredients, nor are there any sugars, or sweeteners included with the exception of the plant-based sweetener, Stevia.
Of course, this is par for the course, when it comes to the products made by Transparent Labs. They've certainly made numerous fans over the years, as more people continue to appreciate their very transparent ingredients lists, never including anything artificial or harmful in their products.
But just because you know what's included doesn't mean you know what makes those ingredients just so important. Below, we'll get into why many of these ingredients are in this product, so you can see just how impressive this stuff is.
SPIRULINA
One of the biggest ingredient inclusions on this list, spirulina, despite being blue-green algae, is made up of around 60% protein. In addition, it also includes several vitamins, minerals, omega 3s, omega 6s, and gamma-linolenic acid, all of which are essential nutrients for the body and its overall health.
CHLORELLA
Derived from entirely organic sources, chlorella shares many of the same properties as spirulina. Like spirulina, chlorella is between 50 and 60% protein and is regarded as a "complete protein", containing all nine of the essential amino acids required for the body to function – something that is rarely found in plants.
Chlorella includes vitamin C, zinc, vitamin B, iron, potassium, and omega 3 fatty acids. The complete protein source is also rich in antioxidants as well as fiber, making it great for improving one's blood pressure and helping regulate their blood sugar and cholesterol.
GREEN BANANA FLOUR
If you were worried that the inclusion of bananas would mean this greens powder would be chock-full of sugar, you're in for quite the surprise. Because they are picked at a much earlier time than their yellow counterparts, green bananas are much lower in sugar content while simultaneously having considerably more starches. These starches are resistant to insulin and sugar spikes, allowing you to better control any insulin response you may have.
CHICORY ROOT
Part of the dandelion family, chicory root has been used for centuries as a form of medicine, most often used as a supplement or in packaged foods. The plant has something known as inulin, which works as a mild sweetener as well as fiber, making it great for people looking for a sugar or fat alternative.
Chicory root has several health benefits for the body, including improving blood sugar, helping with weight loss, and helping suppress one's appetite.
ACACIA FIBER
A great form of soluble fiber, acacia fiber is also known as gum arabic because, when consumed, it creates a gum-like gel substance throughout the stomach and intestines, ensuring that you feel fuller faster. In addition, acacia fiber can also help with supporting the liver, lowering cholesterol, and relieving constipation. As it comes from a prebiotic source, the fiber also has several probiotics and gut-friendly bacteria that are essential for good stomach health in the body.
JERUSALEM ARTICHOKE FIBER (ORGANIC)
An artichoke derived from Jerusalem, the Jerusalem artichoke is known for containing inulin, which works as a great fiber alternative while also carrying some prebiotic aspects, meaning that it helps with digestive health as well. Jerusalem artichokes are also a great source of insoluble fibers, allowing food to pass through the stomach much more quickly as a result.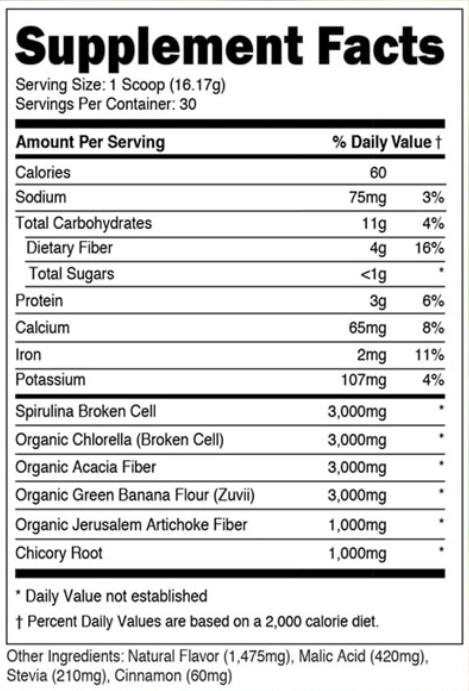 HOW DOES IT TASTE?
Of course, while the health talk is great, it doesn't mean much if you have to dump a ton of sweeteners in since that will pretty much offset any good you're doing. In this case, Prebiotic Greens comes with Peach Mango flavor as well as a naturally flavored option. This way, you can mix your powder with any other beverage or take it only with water (based on your taste tolerance).
While I can say that the natural flavor option is certainly not "bad", you do need to make sure you're not expecting something too sweet or anything. Remember that this is made from pretty much all greens. That means it's going to taste like a bunch of greens. Still, I do think they got the ratio correct enough that you're getting all of the health benefits while not making the taste too bitter or unpleasant to the tongue. There's also the inclusion of stevia, which is another useful inclusion, provided you're a fan of stevia.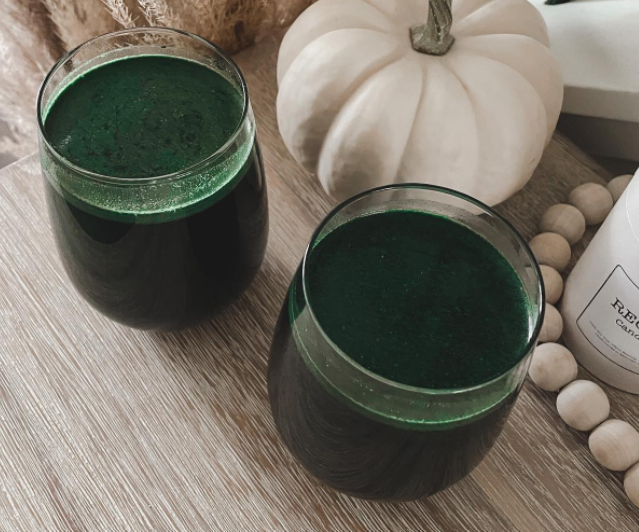 HOW MUCH DOES IT COST?
Prebiotic Greens come in several different purchasing options. A single tub costs $39 and has around 30 servings. When broken down, that means you're paying only $1.30 per serving. When you consider just how impressive that metric is, from a cost perspective, you'll realize that this is quite the steal. You can also get a second tub for a total of $69 and a third for $99 which can save you some money.
While I can't say it is the cheapest option out there, the amount of health benefits offered in even one serving is more than enough to justify the slight price compared to other products out there, most of which have much less nutrition or a lot more sugar or artificial ingredients. That is why we have Prebiotic Greens listed as our Best Green Superfood for the Money.
THE FINAL VERDICT – SHOULD YOU BUY IT?
Ultimately, while there are a ton of options out there, with many of them being very good, there simply aren't that many that reliably offer what Prebiotics brings to the table, at a bargain of a price, no less!
Simply put, when you consider the fact that all of the ingredients are clean and come from wholly organic sources, they offer a plethora of health benefits, and are made as part of a combination of specific ingredients to give you the most bang for your buck possible (way more than adding in a salad or two in the day), it's not much of a question.
While there are certainly other impressive options out there, if you're looking for something that has a reasonable price that you can play with, the Prebiotic Greens is definitely worth your serious consideration as something to get for you and your family.
Available at: TransparentLabs.com
Reference:
https://culinarylore.com/food-science:are-todays-fruits-and-vegetables-less-nutritious-soil-depletion-and-nutrition/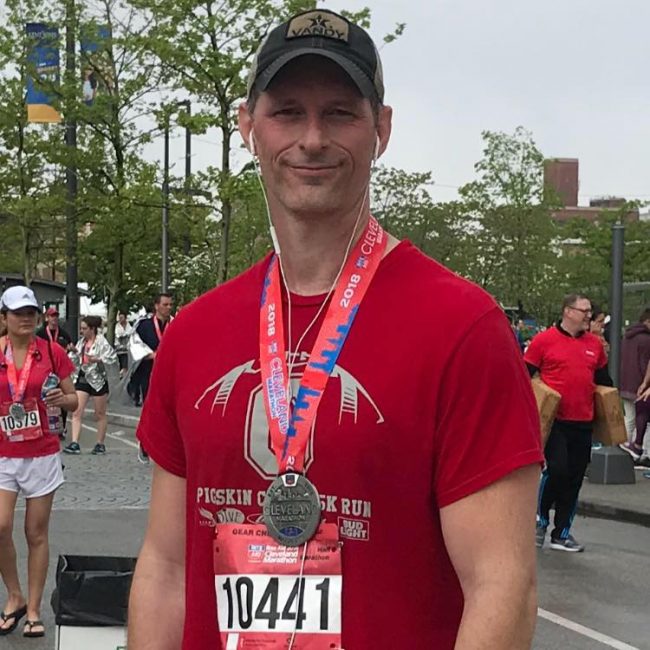 Ryan is a former college wrestler and lifelong fitness fanatic. He has run half marathons, done mud runs, placed in body transformation contests, coached wrestling and now coaches girls soccer. Not to mention he has also tried literally hundreds of supplements over the years and has a vast and thorough supplement knowledge. He has written for Muscle & Strength, Testosterone Junkie, The Sport Review and other publications. He is also the editor in chief of this website. Feel free connect with him on his LinkedIn page below.