(Last Updated On: May 18, 2022)
It's no secret that the most important component to successful weight training and athletic performance is a proper diet.
But what you don't know can hurt you, so we've compiled this list of the 10 best post-workout supplements for muscle building and recovery because we care about your gains.
The supplements will help with soreness by reducing inflammation in the body caused by exercise-induced stress.
They also provide nutrients such as amino acids, promoting protein synthesis and reducing muscle breakdown during workouts by providing fuel for muscles to recover faster after training sessions.
Let's get started.
The 10 Best Post-Workout Supplements
When your workout is done, these are the best post-workout supplements to feed your muscles so they recover and grow.
#1 POST by Transparent Labs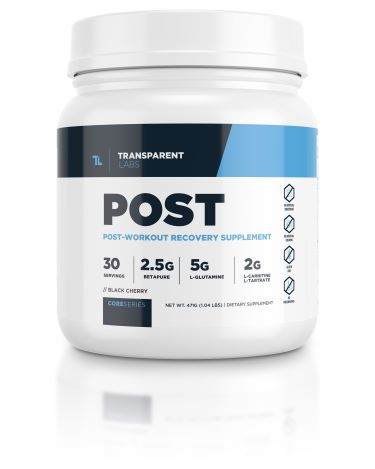 Official Website: Transparentlabs.com
Topping off the list, we have POST by Transparent Labs. This is a newer product on the market, and it is a BEAST!
This bad boy starts off with a generous 5000 mg dose of L-Glutamine, followed by a 2500 mg dose of Betaine Anhydrous for muscle growth and increased growth hormone production.
On top of that, they include a 2000 mg dose of  L-Carnitine L-Tartrate to aid with soreness and recovery, along with 2000 mg of beta-alanine, which increases lean body mass and aids in recovery.
We should also mention that they use tart cherry powder which has been shown to reduce muscle soreness and speed recovery twice as fast as a placebo. Not only that, Transparent Labs uses Vitacherry, which is a more concentrated form of tart cherry powder that speeds recovery even faster and can also help control inflammation and support joint integrity. Not bad!
POST doesn't use any artificial flavors, colors, or preservatives. either
POST will run you $44.00 for a tub, but you can save money by ordering multiple tubs. 2 tubs is $79.00, and 3 tubs will cost you $104.00 at the time this article was written. However, you can use coupon code TL10 to save 10% on your entire order, which is nice.
Overall, POST is easily the king of post-workout supplements at the moment. While writing this article and comparing products POST had the most active ingredients and the most generous doses, that is why it is at the best post-workout for muscle gain and tops the list.
Pros
Made for muscle building and recovery
Uses a large dose of L-Glutamine
Uses a power form or tart cherry powder called Vitacherry
Savings available when buying in bulk
Ships worldwide
Orders ship the following business day
No artificial flavors
No proprietary blends
Coupon code TL10 can save 10% on your order
Cons
#2 Post by Performance Lab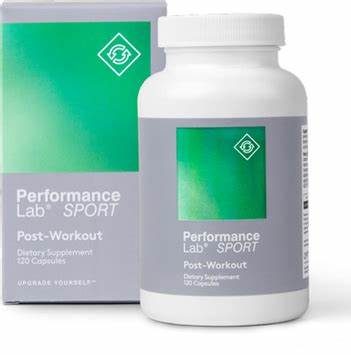 Available at: PerformanceLab.com
In second place on our list of the top post-workout supplements, we have another product named Post, Performance Labs make this Post and it is another good one.
This supplement uses a nice dose of Creapure creatine. Creapure is an ultra-pure form of creatine monohydrate that is made in Germany. It is the best form of creatine on the market.
They also use a nice 1200 mg dose of a high-grade beta-alanine known as Carnosine. Beta-alanine is a solid ingredient for muscle recovery and it has also been shown to increase strength and was shown to increase lean muscle mass.
Post is also unique in that it is the only supplement on this list that comes in capsule form. If you don't like choking down mixed powder drinks, some of which don't taste all that great, this can be a good thing. It also makes it much more portable for those on the go. Those who don't like swallowing capsules will want to skip this one.
This product also even features Hymilain salt to help keep you hydrated. Pretty impressive, considering it's a capsule.
Post is moderately priced and they do offer savings when buying in bulk. You can buy 3 bottles and get a 4th bottle free as well as free shipping.
Pros
Uses high-grade creatine
Uses beta-alanine for recovery
Comes in capsule form
Buy 3 and get 1 free
No artificial ingredients
Made in a GMP certified facility
Vegan friendly
Cons
Missing a couple key ingredients
Not suitable for those who don't like to swallow capsules
Only available at the manufacturer's website
Related: Best Pre-Workout Supplements That Burn Fat
#3
Growth Surge by Jacked Factory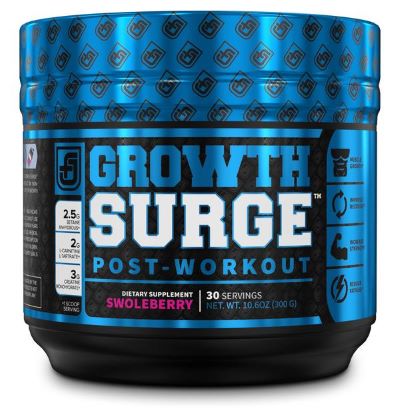 Available at: JackedFactory.com
Next up, we have another really nice supplement with Growth Surge by Jacked Factory. This product is designed to build muscle and also promote fat loss, which is a nice combination.
Growth Surge uses a nice 3-gram dose of creatine monohydrate to help you build muscle and strength. They also include a large 2.5-gram dose of betaine anhydrous, which stimulates muscle growth and can trigger the release of growth hormones.  Lastly, they use a nice 2-gram dose of L-Carnitine L-Tartrate to aid with recovery and prevent soreness.
Growth Surge is made in the USA in a cGMP certified facility so you know they use proper manufacturing standards which is much better than it being made in a dingy garage in Malaysia.
They offer a money-back guarantee as well, so if you are not satisfied, you can get your money back, no harm no foul.
This product is lower in price, but they do not have any savings when buying in bulk, and shipping is extra.
If you are looking for a good product at the lowest price, this would be for you.
Pros
Best post-workout recovery drink
Uses creatine monohydrate
Made in the USA
Available in 4 delicious flavors
No proprietary blends
Cons
Uses artificial flavoring
No branched chain amino acids
#4 Vintage Build by Old School Labs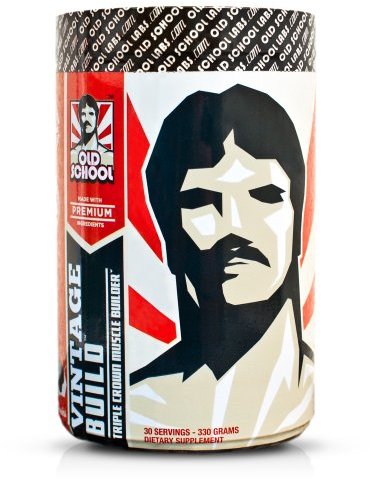 Available on Amazon
Vintage Build by Old School Labs is another solid choice that the manufacturer likes to call a "Triple Crown Muscle Builder"
They call it that because it uses 3 main ingredients: creatine, BCAAs and L-Glutamine. They don't skimp on those ingredients, either. They use 3 grams of creatine monohydrate, 2 grams of L-Glutamine and 5 grams of BCAAs.
They also don't use any artificial flavoring or anything else that is artificial. The taste isn't great but we judge the supplements by how effective they are, not whether or not they taste like Kool-Aid. That said, you might need to mentally prepare yourself so you can choke this one down.
At the time we wrote this article, Vintage Build is $39.99 plus shipping, and there are no savings with buying in bulk.
Pros
Made in the USA
No artificial ingredients
No proprietary blends'
Use creatine monohydrate, L-Glutamine and BCAAs
Cons
Could use more key ingredients
Negative reviews on the taste
#5 Recharge by Legion Athletics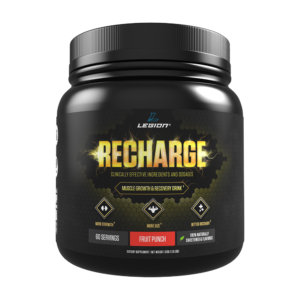 Available at LegionAthletics.com
Next up, we have Recharge by Legion Athletics. This one is another pretty nice supplement that features a hearty 5 grams of creatine monohydrate for increased muscle and strength. After that, they have a nice 2.1-gram L-Carnitine L-Tartrate dose to help with muscle soreness and recovery. They round out the ingredients with Corosolic acid, which helps with the absorption of glucose and amino acids.
Recharge is all-natural and is flavored with Stevia. They offer 4 different flavors to choose from.
The cost of this product is about $35 depending on where you shop, and there are no savings when buying in bulk, the manufacturer does offer free shipping, though.
Pros
Uses a nice 5-gram dose of creatine monohydrate
L-Carnitine L-Tartrate for soreness and recovery
Less expensive
All-natural
Cons
Missing several key ingredients
No savings when buying in bulk
#6 Level 1 by 1st Phorm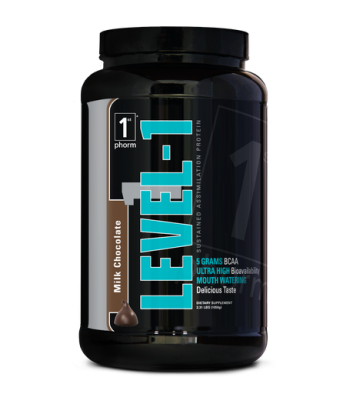 Available at 1stphorm.com
Level 1 by 1st Phorm is next on our list. This bad boy is loaded to the gills with branched-chain amino acids.
In fact, there are so many different essential and non-essential amino acids in this product that you would be bored to tears if we told you about all of them.
Just look at the amino acid profile below.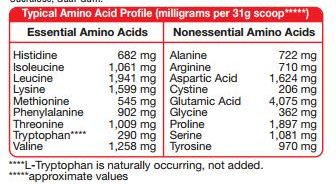 As I said, it has a ton of amino acids in it which is great, the only problem is it doesn't really offer much else. Yes, it does have whey protein, too but that is it.
They have a ton of great flavors for you to choose from, but they do use artificial flavoring
This product is moderately priced, but they do not offer any savings when you buy multiple tubs, and the shipping is extra.
Pros
Loaded with BCAAs
Many great flavors
Uses whey protein
Cons
Missing key ingredients
Uses artificial flavoring
#7 Aftershock by Myogenix
Available at: Myogenix.com
Aftershock is another post-workout supplement that is the real deal.
This bad boy is absolutely loaded with amino acids for recovery and muscle building. They also use creatine for muscle growth.
Aftershock is also a bit unique in the fact that it also contains a joint support compound that uses glucosamine and chondroitin so if you are having joint pain this might be a good supplement for you.
This product also has an antioxidant blend which sounds great but really doesn't do all that much (just being honest).
On the negative side, this product uses a proprietary blend so you don't know how much of certain ingredients are in there. Are they doing this to keep their ingredient doses from their competitors or do they not want us to know that they are underdosing? We will never know.
Pros
Large dose of amino acids
Has a joint support complex
Cons
Use proprietary blends
Uses artificial flavors
#8 Dark Matter by MPH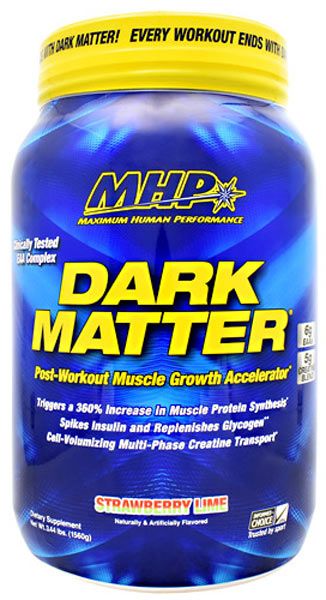 Available at: MPHstrong.com
Dark Matter is another really nice supplement that is focused on building muscle. They say it will trigger a 360% increase in muscle protein synthesis. I'm not sure how true that is or exactly how they figured that out…they don't give us anything to back up that claim, but if true, it is impressive.
This product uses a multi-phase creatine blend designed to feed your muscles immediately after your workout and also gives a slow release to feed them for hours to come.
They also have a nice 5-gram essential amino acid blend for faster recovery and muscle building.
Unfortunately, this product uses a proprietary blend, so we can't exactly see how much of each ingredient is in there, which is not a good look.
Dark matter is made in a cGMP and is tested and certified to be clean; no junk in this product.
This product is moderately priced, but there are no savings when buying in bulk.
Pros
Good reviews
Uses a multiphase creatine
Spikes insulin and replenishes glycogen
Cons
Uses a proprietary blend
Missing some key ingredients
#9  Re-Kaged by Kaged Muscle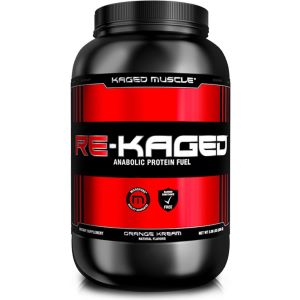 Available at: kagedmuscle.com/re-kaged
Next up we have Re-Kaged by Kaged Muscle. This one is a good all-around post-workout supplement and is another one that we really like.
Re-Kaged features a nice 1.5-gram dose of creatine HCL for muscle building along with 1.5 grams of betaine anhydrous for recovery and muscle soreness.
Rounding out the ingredients worth mentioning, they also use 3 grams of L- Glutamine and 28 grams of whey protein to feed and grow your muscles.
Another nice thing about Re-Kaged is that they don't use a proprietary blend, so you can actually see the doses of the ingredients in the product. Many supplements these days don't do that, as you can see since some are on this list.
This product is moderately priced, but they don't offer any savings when buying in bulk. Shipping is also extra.
Pros
No artificial flavors
Uses digestive enzymes
Good source of protein
Cons
Uses sucralose
No savings when buying in bulk
Website seems misleading
#10 Cell Mass by BSN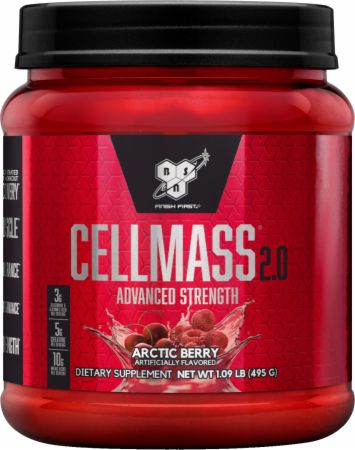 Available at  gobsn.com
The list would not be complete without Cell Mass from BSN. This is a tried and true product that has been around for years and is still one of the best post-workout supplements on the market.
Cell Mass isn't still using the same formula they have also used, though. It is new and improved with 3 times as much creatine as it used to have. At least that is what they tell us, but they use a proprietary blend, so we can't see the amount of creatine that is in there. I guess we will just have to take their word for it…
They also use glutamine and whey protein for increased muscle building and recovery, but they don't tell us how much of that is in their either.
This product has a good reputation, but they should be more transparent with their ingredients.
The price on this one is a bit lower but considering you have no idea what the dosing is, it's not much of a bonus.
Pros
Uses creatine
Reliable name
Used glutamine
Lower in price
Cons
Uses a proprietary blend so we don't know the dosing on the ingredients
Uses artificial flavoring
Related: Best Supplement Stacks for Muscle Building
Benefits of a Post Workout Supplement
There are several benefits post workout supplementationt, these include:
Build Muscle Faster
As we said in the intro to this article, your muscles are depleted and starving for nutrients after your workouts.
This is the most essential time to feed your muscles correctly and promote growth and muscle repair.
Feeding your muscles with a good supplement gives them what they need to rebuild bigger and stronger than before.
Speed Recovery
Recovery after a workout is key, but you don't want to feel run down and sore for days after your workout.
You want to recover faster so you can be ready for the next workout,
Post-workout supplements give your muscles what they need to recover and rebuild quickly to be ready to get after it sooner.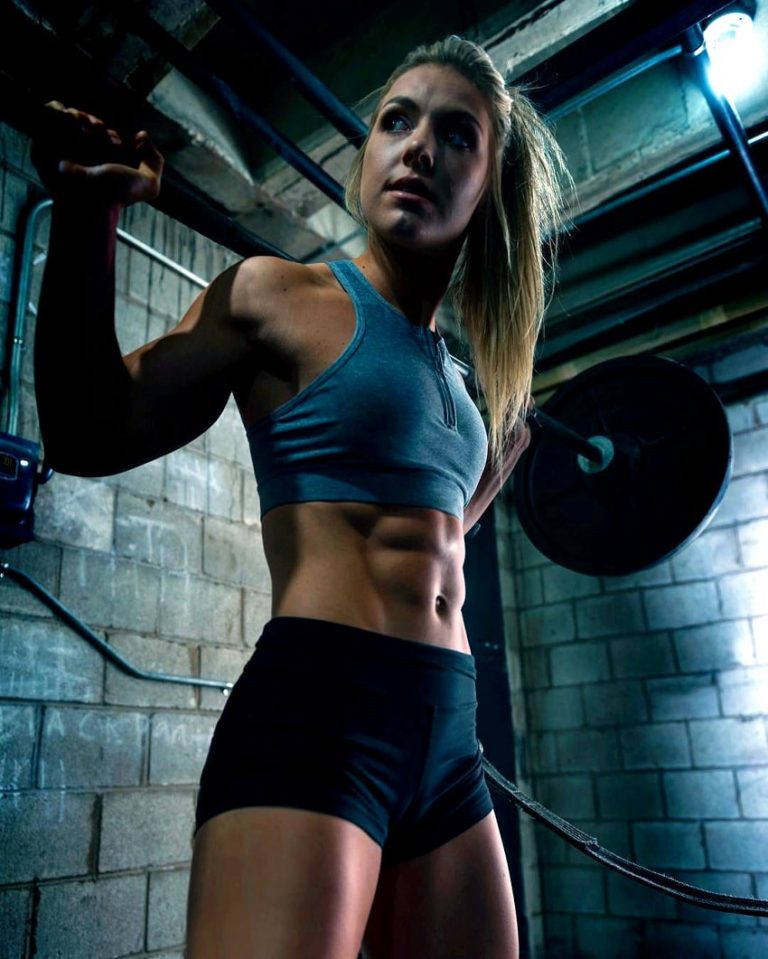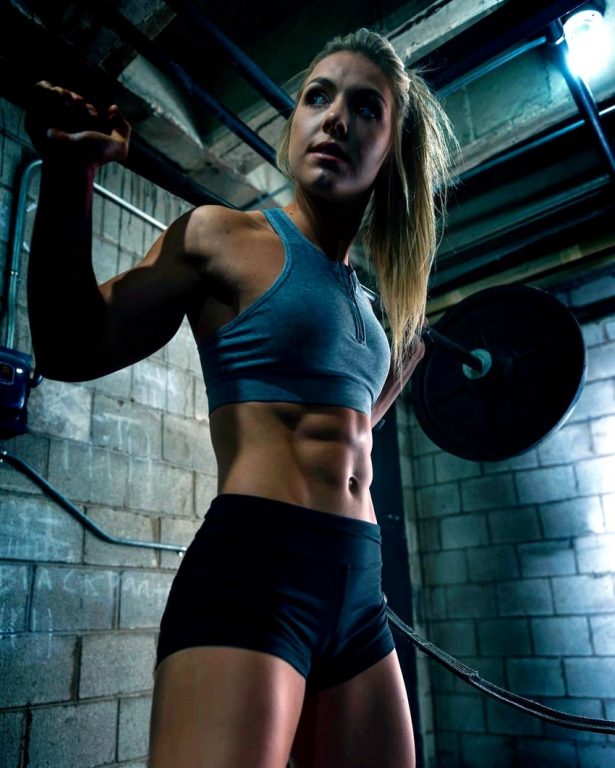 Ingredients in a Good Post-Workout Supplement
L-Glutamine
Glutamine is a nonessential amino acid that is a constituent of proteins. It is also the most abundant free amino acid in your muscles and plasma.
This study showed that glutamine plays an essential role in protein synthesis (muscle building). While this study showed that glutamine infusion may exert its protein anabolic effect by raising the level of protein synthesis.
Beta-Alanine
Beta-Alanine is another ingredient that is very common in pre-workout supplements as well.
It is also good for a post-workout supplement because it was shown, in this study done by Adams State College, to significantly increase lean body mass in wrestlers and football players.
It has also been shown to increase cellular carnosine levels, which are quickly depleted during intense exercise. This means that it helps rebuild the muscle after it has been broken down during a workout.
Beta-Alanine also reduces the formation of altered proteins and promotes the formation of healthy proteins, as shown in this study done by the Moscow Helmholtz Research Institute.
Tart Cherry Powder
Tart cherry powder is a good ingredient to look for as well because they have been shown, in multiple studies including this one of elite athletes to reduce post-exercise muscle soreness and enhance muscle recovery by nearly double that of placebo.
Betaine Anhydrous
This ingredient is one that you usually see in a pre-workout supplement but it is also goon in post-workout supplements as well. That is because betaine triggers a significant muscle growth response.
In this study, betaine was shown to increase the level of IGF-1 (growth hormone) while decreasing cortisol in the body. This is important because cortisol can be a real testosterone killer and less testosterone means less muscle.
This study, done at the University of Memphis also found that betaine increased the number of total repetition and volume against a placebo.
L-Carnitine L-Tartrate
L-Carnitine L-Tartrate is another amino acid that plays a crucial role in transporting fatty acids into the mitochondria of the cells which use it to make energy. In other words, it helps you burn fat.
This study by the University of Connecticut found that  L-Carnitine L-Tartrate also helps aid muscle tissue soreness and recovery.
Creatine
Creatine is another solid post-workout ingredient and is the most studied workout supplement in the world.
This study found that creatine enhanced fat-free mass as well a physical performance.
Then there is also this study done by the University of Oklahoma where they tested football players over a 9-week period taking creatine monohydrate vs a placebo. The results were strength increases in the bench press, squat, and power clean as well as increases in high-intensity anaerobic capacity as high-intensity anaerobic peak power over the placebo group.
Related: Best Creatine Supplements for Muscle Growth
Conclusion
Now you have ten great post-workout supplements that are great for recovery and adding muscle. Some on this list are better than other but any of them would be a great help. Just make sure you read the directions and take these supplements as the manufacturer recommends.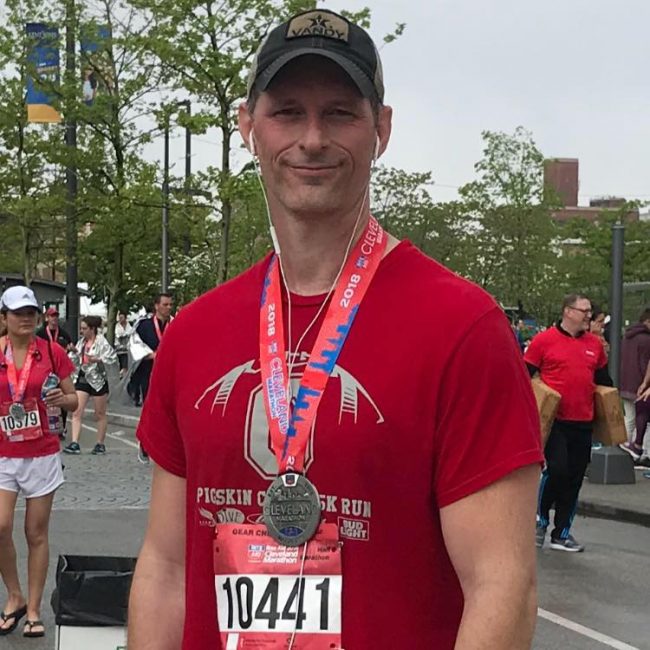 Ryan is a former college wrestler and lifelong fitness fanatic. He has run half marathons, done mud runs, placed in body transformation contests, coached wrestling and now coaches girls soccer. Not to mention he has also tried literally hundreds of supplements over the years and has a vast and thorough supplement knowledge. He has written for Muscle & Strength, Testosterone Junkie, The Sport Review and other publications. He is also the editor in chief of this website. Feel free connect with him on his LinkedIn page below.