(Last Updated On: May 29, 2022)
So, you are looking for a supplement that can help you build strength and add muscle?
You have come to the right place.
Creatine is the best supplement you can buy (legally) to increase muscle and strength and it is my own personal go-to supplement for all things bodybuilding and fitness. Why? Because it works!
I personally choose creatine well above any other supplement out there. In this article, you will find out why and what the best creatine supplements are, broken down into categories.
For those that don't want to scroll, here is a quick list:
Best Creatine Supplements – Quick List: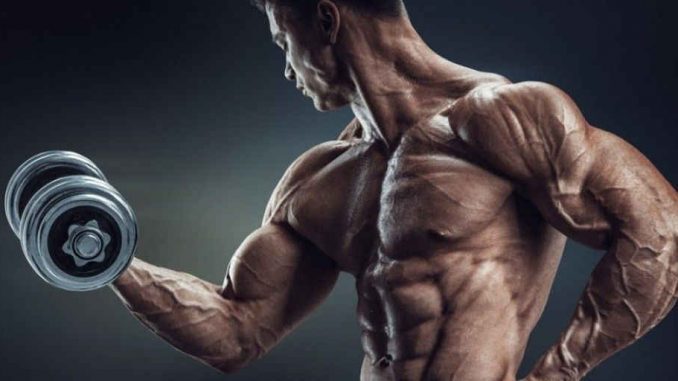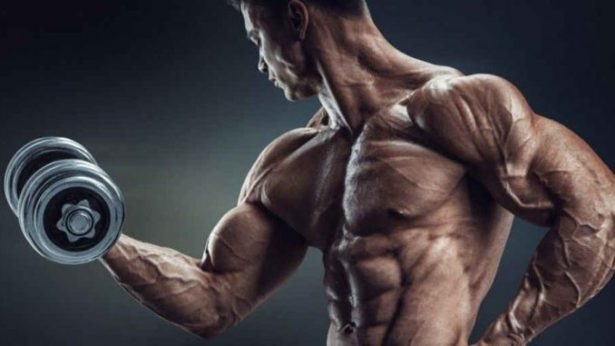 The 13 Best Creatine Supplements on the Market
Now that you know what the advantages of creatine are and the different forms, which products should you turn to? There are enough different creatines out there to make your head spin. We have done the work and have you covered though.
Here are the top creatine supplements to choose from.
Best Creatine Overall
StrengthSeries Creatine HMB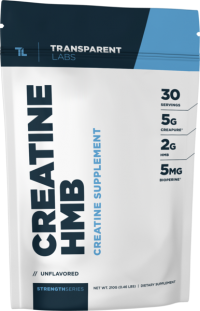 At the top of our list is StrengthSeries Creatine HMB from Transparent Labs as our top-rated creatine. This product is designed for fitness professionals and strength athletes and has been researched extensively. It uses only the highest quality proven ingredients to help promote strength, size, and speed.
Creatine HMB contains a 5-gram dose of creatine monohydrate along with 2 grams of HMB making it a superior muscle and strength builder. These two together are a beast of a combination. HMB, like creatine, has been shown to increase strength, lean body mass, and decrease fat mass when used along with resistance training. It has also been shown to boost oxygen capacity in endurance athletes. This combination is what sets this product apart from the rest and makes this an absolute beast of a product.
In addition, Creatine HMB contains a nice dose of Bioperine which gives the product a higher bioavailability. Having a higher bioavailability means the ingredients are more easily absorbed by the body. This will help you get the maximum effect. You also won't get filler ingredients with this one like you do with many others. These guys really took it to another level with this one and we feel Creatine HMB is the best creatine monohydrate on the market today.
Pros
Buying multiple tubs lowers the price
No loading phase
5 grams of Creatine Monohydrate
2 grams of HMB
Uses Bioperine for higher bioavailability
No proprietary blend
Use coupon code "TL10" at checkout to save 10%
Cons
Only available online on the manufacturer website
Available at transparentlabs.com 
---
2nd Best Overall
Gnarly Creatine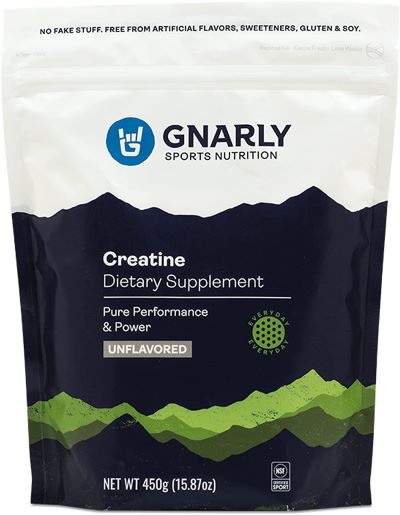 Gnarly Creatine is another really nice creatine and it's actually the creatine I am using right now.
This bad boy uses Creapure, which is the purest form of creatine monohydrate which was developed in Germany. Creapure replenishes your ATP reserve sooner and delivers better results than standard creatine monohydrate.
What I really like is that each pouch has 90 servings so it will last a really long time.
The creatine is unflavored so you can mix it with whatever drink you like and it won't affect the flavor. Unlike some other creatines that say they are flavorless but in reality taste like bitter sand.
Gnarly Creatine is both NSF Content Certified and NSF for Sport Certified it has been screened for heavy metals, microbes, and pesticides and it was tested for over 270 substances that are banned by professional sports leagues.
Overall this is another very solid creatine that won't disappoint.
Pros
90 servings per pouch
Tested for banned substances
Uses Creapure, the purest and most potent form of creatine monohydrate
Monthly subscription saves money
Increasing tiered discount up to 20% off when buying in bulk
Truly flavorless
Mixes well
Cons
Only available on the manufacturer's website
Only available in flavorless
Available at GoGnarley.com
---
Best Creatine Pills
Maintain by Performance Lab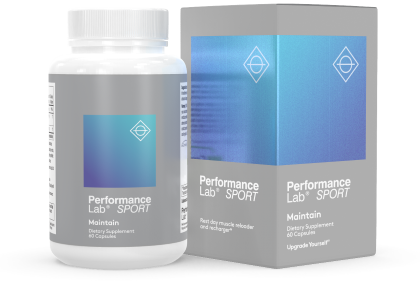 Performance Lab shows you that taking your creatine can be as easy as popping your pills. Instead of going the traditional powder route the company innovates and adapts to the fast-paced world with creatine pills.
Is Maintain by Performance Lab inferior compared to powdered creatine? On the contrary- it manages to keep pace and compete alongside them using a slow-release anabolic nourishment formula and paying attention to details.
Looking under the hood, we see Creatine Monohydrate as Creapure, Nutrigenesis Iron+ and Beta-Alanine as SR Carnosyn, and in optimal dosages. Few other Creatine pills have this powerful combination, and for this reason, we choose Maintain as the de facto creatine pill supplement.
Performance Lab widens the gap by making the supplement vegan-friendly and not marring its purity by adding allergens, wheat, dairy, soy, GMO, gluten and artificial additives. It's also banned substance tested and competition- and league-friendly.
So now instead of having to mix your creatine in water, you can just opt to get them in pill form. Taking Maintain is as easy as remembering the 3-3 rule: take 3 in the morning and 3 in the afternoon. Then sit back and enjoy the benefits!
Pros
Convenient and super easy to take
Works extremely well when used every day
Offers discounts on bulk orders
Cons
Only available on the manufacturer's website
Available at performancelab.com
---
Best Post-Workout Creatine 
Growth Surge by Jacked Factory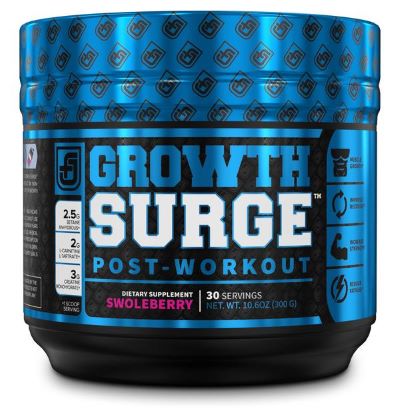 Are you one of those who believe that creatine works best after a workout? Boy, do we have a supplement for you!
Jacked Factory shares that passion and created Growth Surge, a post-workout creatine powder that promotes lean muscle growth, greatly increased power and strength and recovery. Now, you won't have to worry about juggling creatine and pre-workouts as there's an amazing solution for that.
Growth Surge is made up of only three, yet super potent ingredients- Creatine Monohydrate, Betaine Anhydrous and L-Carnitine L-Tartrate. The fourth is BioPerine, which brings everything together for greater absorption and utility.
Jacked Factory even manages to make its flavors more interesting, from 'Swoleberry' to Black Cherry and even Unflavored, so you can mix in natural fruits or sweeteners according to your taste.
Pros
Best for post-workout supplementing
Made in the US and in a cGMP certified facility
Transparent label
Cons
Uses artificial flavoring
Available at JackedFactory.com
---
Best Creatine on a Budget
Creatine Monohydrate by Jacked Factory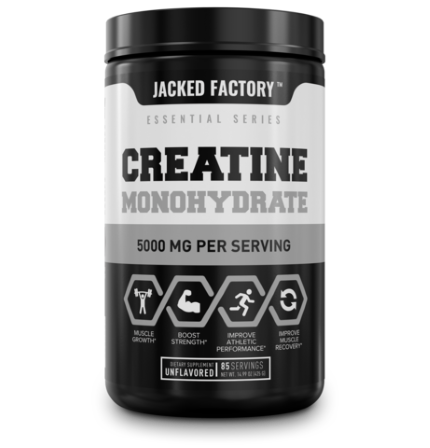 Cheap doesn't necessarily mean low quality. Case in point- Creatine Monohydrate is one of the purest creatine supplements you can buy today, and it only costs a fraction of what most full-fledged products would charge.
Creatine Monohydrate is 100% pure creatine monohydrate, and nothing else. The fact that it doesn't contain other co-ingredients such as betaine anhydrous, beta-alanine or Bioperine helps keep the costs down, but then it's not much of a drawback if you're looking for a supplement with a high creatine content.
It's even unflavored, so you'll have to come up with your own flavoring, e.g., add sugar, a banana or you can just blend it in with your protein shake, like I do. The slogan Jacked Factory has for its creatine monohydrate supplement is just right- it's quality creatine monohydrate powder at an unbeatable price!
Pros
5 grams of pure creatine monohydrate
Great option for those on a budget
No artificial flavors
Cons
Only comes in unflavored
Not always in stock
Available at JackedFactory.com
---
Related: See the Best Pre-Workout Supplements With Creatine
Best Pre-Workout with Creatine 
Blackwolf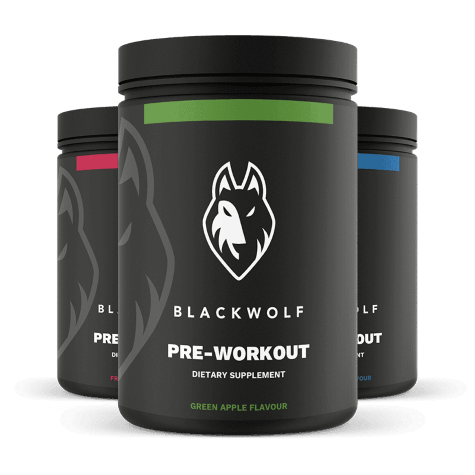 If you are looking for a solid pre-workout that uses creatine then Blackwolf is the go-to choice.
We mentioned before how creatine should be in every pre-workout formula, but BlackWolf is perhaps the only supplement that takes this seriously. Every serving contains 3 grams of creatine so you can experience improved power, strength and endurance, as well as lower fatigue post-workout. Researchers have also determined that creatine helps build lean muscle which is a must for every serious athlete and bodybuilder.
The creators of BlackWolf, Wolfpack didn't stop there. They used micronized 200 mesh for optimal absorption, and it mixes well with any liquid, be it milk or just plain iced water. You won't get side effects commonly associated with other forms of creatine.
Rounding out the ingredients list are Citrulline Malate, Beta-Alanine, Betaine Anhydrous, L-Arginine, L-Tyrosine, DMAE, Coconut Water Powder and BioPerine, among others. Available flavors include Green Apple, Blue Raspberry and Fruit Punch.
So, bottom line is that you won't have to search for a good pre-workout with creatine- BlackWolf should be on the top of your list.
Pros
11 potent, scientifically-researched ingredients
Has caffeine and caffeine-free variant
Contains 3 grams of micronized creatine
Cons
Only three flavors available
Available at Blackwolf.com
---
Best Creatine for Athletes
Creatine by Thorne Research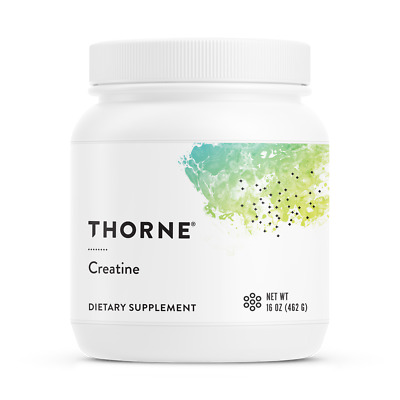 Athletes have a different set of needs from a creatine supplement. For example, they won't have much use for big biceps, they prefer explosive power and speed and athletic performance.
This is why most creatine products are not suitable for them. However, there is one that's NSF certified for sport, and that's Thorne's Creatine.
What makes Creatine by Thorne different from the usual bodybuilding products? First, it has a special formula to support an athlete's training regimen and physiology. Also, it's NSF Certified for Sport, which means every bottle is tested for compliance and passes every banned substance test by major organizations. You can be sure that it's free of beta-2 agonists, diuretics, steroids, narcotics, stimulants and others.
Creatine is an essential component as it plays a role in the production of energy, particularly a molecule called ATP. There's a little-known fact that you can weigh a bit more on the scale when you supplement with creatine, which can be useful in certain scenarios. Muscle breakdown is lessened and you get significantly increased work capacity day in and day out.
Pros
Contains 5 grams of micronized Creatine
Specially formulated for athletic performance
No artificial flavoring
Cons
You'll need to subscribe to get discounts
Available on Amazon
---
Best Tasting Creatine
Creature by Beast Sport Nutrition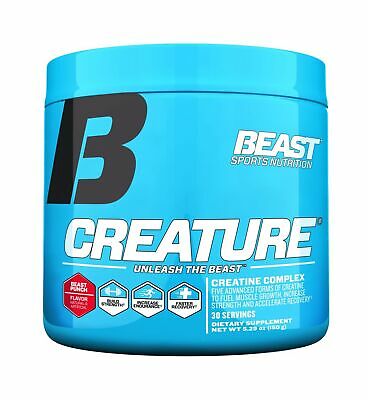 You might think taste is a non-factor when choosing creatine supplements, but then you'd be wrong. Turns out, there's a lot of people who buy Beast Sports Nutrition's Creature because it goes down very well!
Creature comes in not just a few, but five in total (although one of them is Unflavored). We absolutely love how each one tastes, so much so that we can't pick our favorite. There's Cherry Limeade, Pink Lemonade, Beast Punch and Citrus, contained in a bright aqua blue packaging that's easy on the eyes.
Furthermore, the powder mixes very well and the final consistency is that of pure juice. You can not stir and just shake it before drinking, and there won't be any leftover powder at the bottom.
As a creatine supplement, Creature gives you a blend of creatine to build lean muscle, strength and endurance. It boosts output power and muscular endurance. Supplement facts include the Creature 5x Complex, Chromium, Biotin and optimizers Cinnamon Bark Extract and Banaba Leaf Extract.
Pros
All flavors are absolutely tasty and delicious
Not just one, but five different forms of Creatine
Has a 30-day guarantee
Cons
Uses artificial flavoring
Available at BeastSports.com
---
Best Creatine for Building Muscle
Creatine HMB by Transparent Labs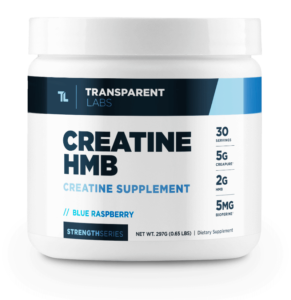 So, you want to pack in as much muscle mass as you can in the shortest amount of time, huh? In this case, we recommend Creatine HMB. It's packed with double the amount of Creatine, a compound that's scientifically proven to prevent lean muscle loss while giving you endurance and strength to finish even the most rigorous workouts.
What's better than getting 5 grams of Creatine? Creatine and HMB, or B-Hydroxy B-Methylbutyrate in 1.5 gram increments. It's a one-two punch that means you get a stronger dose of much-needed creatine to reach your muscle mass-building goals sooner. With Creatine HMB there's no need to load or cycle on and off, therefore reducing any downtime in nutritional aspects.
Aside from science-backed claims, Creatine HMB doesn't contain any artificial coloring, preservatives, GMO, gluten and sweeteners. You get pure, high-quality creatine to back up your muscle-building process.
Pros
5g of Creatine and 1.5g of HMB for muscle-building potential
No GMOs, gluten and artificial compounds
Made by Transparent Labs
Great for building muscle mass
The best brand of creatine on the market
Cons
Shipping outside US can take a while
Available at transparentlabs.com
---
Best Creatine for Vegans
Naked Creatine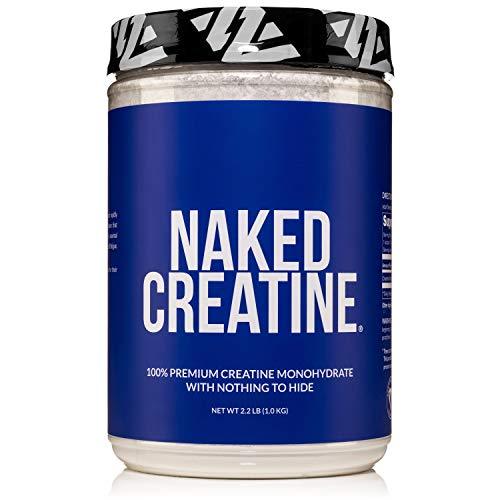 Naked Nutrition is at it again, this time with a no-nonsense creatine monohydrate supplement. What stands out to us is that it's specially formulated for vegans, and it's cleaner than most other brands.
Naked Creatine is billed as a '100% premium Creatine Monohydrate with Nothing to Hide'. You get a staple form of creatine that's known to increase muscle mass, exercise performance and strength, and one that doesn't contain heavy metals, gluten, dairy and soy products.
What's noteworthy is the fact that those who observe a keto diet can take Naked Creatine, and it won't interfere with the eating program in any way. Creatine isn't carbohydrates, and thus works well in a protein- and fat-heavy diet.
We were also surprised to find that the creatine in Naked is micronized, which means you'll be able to mix it well with little to no effort. It's always a plus when we can take our Creatine supplement, mix it with just cold or iced water and not have to worry about a clumpy mess!
Pros
Creatine comes from non-animal sources
Dissolves well in cold water
Pure, micronized creatine monohydrate
Cons
Availability is on and off
Available at NakedNutrition.com
---
Best Creatine HCL
KAGED MUSCLE C-HCl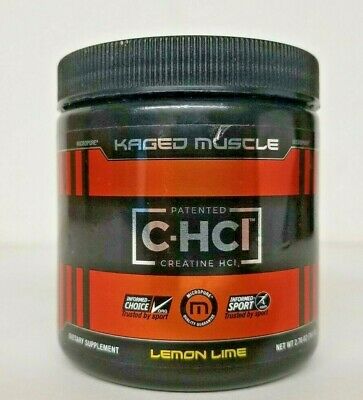 Those who are new to Creatine may be wondering, what's so special about HCI? But before that, you should know that Kaged Muscle's C-HCI is patented, which makes a whole lot of difference.
Creatine Hydrochloride is a concentrated form of creatine, and thus mixes easily and doesn't require a loading phase. Also, side effects that are normally experienced, e.g., bloating, cramping, gas and diarrhea are less likely with HCI.
Make sure you're buying the patented version of Creatine-HCI, which is offered by Kaged Muscle. Others are cheap knockoffs and won't offer the performance boost as with the quality version.
Kaged Muscle is offering its C-HCL Creatine Hydrochloride in either powder or pill form, depending on your preference. Sure, pills can be super convenient but then you'll be missing out on the delicious Lemon Lime flavor.
Alright, so we have 750mg of pure C-HCI. There are no artificial colors, flavoring, and the capsules are made from vegetables, which make them vegan-friendly. You can also get discounts if you order in bulk. If you're looking for a specialized Creatine supplement, then here it is!
Pros
Comes in pill and powder form
Patented, 750mg of Creatine Hydrochloride
Fewer side effects
Cons
A bit more expensive
Only one flavor
Available at KagedMuscle.com
---
Best Creatine for Men
Creatine HMB by Transparent Labs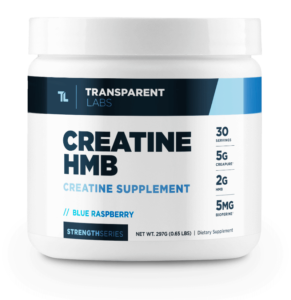 Creatine HMB is an absolute beast for men who want to get more out of each workout session. It's packed with pure creatine monohydrate in Creapure form, and supplemented with HMB so you can push more and go the absolute distance. Plateaus and records will be smashed when you try Transparent Labs' creatine product!
We love how the manufacturers added BioPerine at the right dosage so you can absorb all the HMB and Creatine per serving. You can literally feel the power surge 10 to 15 minutes after taking the supplement. 5g of Creatine and about 2g of HMB is just right for the male physiology in terms of usage and efficacy.
Creatine HMB shines in scenarios when you don't want anything else hampering your bodybuilding or athletic efforts. There are no artificial preservatives, genetically modified organisms, coloring and sweeteners. Despite that, all the flavors the supplement offers, e.g., Black Cherry, Strawberry Lemonade, Orange and Tropical Punch are tasty, unique and worth a try.
Guys, stop looking for the best creatine and go straight to the top. Get Creatine HMB and you won't be disappointed.
Pros
Excellent balance of Creatine and HMB
All unique flavors, each with its own great taste
Transparent Labs ships worldwide
Cons
International orders take 10 to 14 business days
Available at transparentlabs.com
---
Best Creatine with Creapure
Maintain by Performance Lab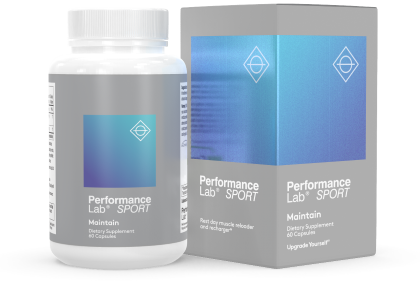 If Creapure is your only cup of tea, then we'd recommend Maintain. Performance Lab's product contains some of the purest Creapure we've come across- there are only a few that can match its quality, and that's not including the stellar support cast.
Performance Lab's Creapure is 94 percent Creatine Monohydrate and 83 percent Creatine, which means you get maximum potency in every serving. SR Carnosyn, a syndicated form of Beta-Alanine also makes an appearance, and last but not least you get NutriGenesis Iron+ in 2.5mg increments.
You should know that Maintain comes in pill form, which is more convenient than standard powder supplements. This serves as a testament to the ingredient purity as everything is packed in a 00-sized Nutricaps capsule. There's zero caffeine, artificial preservatives, banned substances and compounds that could hinder your workout progress and health.
Pros
Outstanding Creapure content
Comes in convenient pill form
Great supplement for rest days
Cons
Too much iron can produce side effects
Available at performancelab.com
---
Best Blended Creatine
Creature by Beast Sports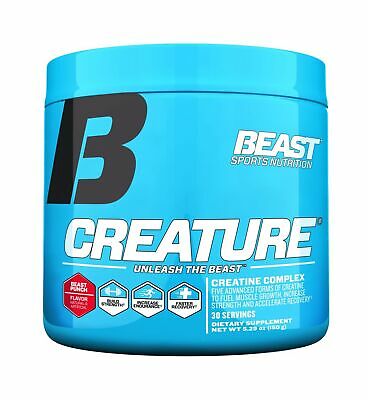 When it comes to blended creatine there's nothing better than Creature. Its creatine formula has five forms total under the Creature 5x Complex- Creatine Monohydrate, Di-Creatine Malate, Creatine Anhydrous, Crea-Trona, or Buffered Creatine and Creatine Gluconate.
Yeah, five Creatine types may seem a bit overkill but then you'll realize that it works really, really well. Each one has its own specialty, from faster recovery times to long-lasting muscle size and increased strength, among others. What's impressive is that Beast Sports manages to source the components from high-quality sources, thus ensuring utmost efficacy and customer satisfaction.
Other notable ingredients include Creatine Optimizers such as Chromium Picolinate, Cinnamon Bark Extract, Biotin and Banaba Leaf Extract. You also get to choose from tasty flavors, like Cherry Limeade, Pink Lemonade, Beast Punch and Citrus. Each bottle of Creature is guaranteed made in the US and in a GMP-certified facility. It's backed by a 30-day money-back warranty too.
Pros
Five(!) different creatine sources
Backed by a supporting cast of ingredients
30-day moneyback guarantee
Uses and ample creatine dosing
Cons
Can produce adverse effects when you don't follow the recommended dosage
Available at BeastSports.com
---
How We Decided Who Made The List
We didn't just come up with this list out of thin air. Several factors went into it. They include:
We Tried Them
Unlike many lists out there, we actually tried most of the supplements on this list. That wasn't quick or easy but we felt like we wouldn't be giving you a true list if we didn't at least try the products on the list. Not to mention how many products we tried that didn't make the list. It was expensive and time-consuming but it gave us a better and more accurate list than most sites have.
Price
Don't kid yourself, for most of us price is an issue. For all of the categories, we took price into consideration. And for those of you who just want the cheapest creatine that works, we added the "Best Creatine on a Budget" category.
Reviews
We also looked through online reviews to see what other websites and customers had to say about the supplements we looked at. Many online reviews can be fake so we tried to do our due diligence when looking at online reviews.
Manufacturer Reputation
Manufacture reputation is something else we considered. It's not the biggest factor though. Some reputable manufacturers can make sub-par products and some manufacturers you have never heard of can make good products. We gave reputable manufacturers a slight edge but not a lot.
What is Creatine?
Creatine powder is a compound that is made naturally in the body and helps us supply energy to cells, particularly muscle cells. Creatine is made in the liver, pancreas, and kidneys and is secreted into the blood for transport to muscles and tissues that have higher energy demands. The chemical name is methylguanine-acetic acid. It is formed from the amino acids glycine, L-arginine, and  L-methionine. While the body produces much of its own creatine, you can also get it through eating certain foods like red meat and fish.
As a supplement, creatine has become popular with athletes and anyone else looking for a way to increase strength, endurance, and overall performance. It is by far the most researched supplement on the planet and it is the one that works the best of the supplements that you can buy legally.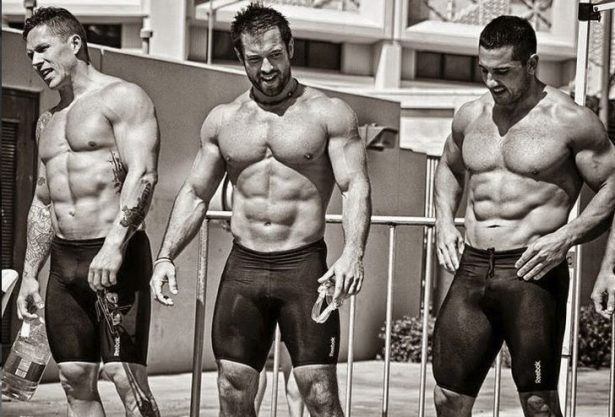 The Benefits of Creatine Supplementation
There are many benefits of creatine supplementation that are not all muscle and strength related, let's take a look at some of the main ones.
Benefits include:
Enhanced Muscle Volume – That's fancy talk to mean it makes your muscles bigger. This study found that creatine " enhanced fat-free mass, physical performance, and muscle morphology in response to heavy resistance training". Creatine has also been shown to increase IGF-1 which is a key muscle-building hormone.
Increased Strength – This is one I can personally vouch for. Creatine increases your muscle's ATP production which increases strength and power. This 4-week study found an 18-lb (8-kg) increase in bench press 1-rep max and 20% greater workload at a lower weight. This study also found that taking creatine dramatically increased power when doing half-rep squats. If you still aren't convinced here is yet another study, this was a 9-week study where they gave creatine to college football players. The results were strength increases in the bench press, squat, and power clean as well as increases in high-intensity anaerobic capacity as high-intensity anaerobic peak power. I think I have made my point.
Enhanced Brain Function – Studies have shown that creatine can improve short-term memory as well as performance under time constraints.
Helps depression – Studies show that creatine is a significant help when taken with an antidepressant to fight depression. Study found here.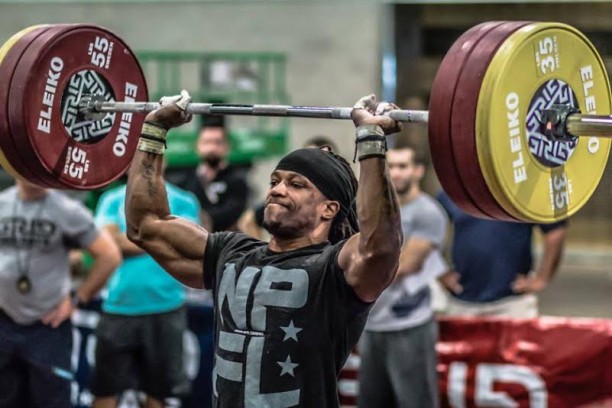 Is Creatine Safe?
Creatine is completely safe, don't believe the myth's that say otherwise.
Don't take my word for it though. This study on the long term side effects of creatine found "Results indicate that long-term creatine powder supplementation (up to 21-months) does not appear to adversely affect markers of health status in athletes undergoing intense training in comparison to athletes who do not take creatine"
That's not it though, this 3-year study on football players taking creatine found that they had fewer cases of dehydration, muscle cramps, or muscle injuries than those not taking it. They also missed fewer sessions due to illness or injury.
Creatine also does not affect your kidneys or liver. This long-term study found that creatine "has no long-term detrimental effects on kidney or liver functions in highly trained college athletes in the absence of other nutritional supplements".
To answer your question again, creatine powder is completely safe.
Related: Creatine: A Complete Overview of the Types and Benefits
Main Types of Creatine
These are the main types of creatine out there. Creatine monohydrate is still the king in my opinion and is what I use but there are other good types out there.
Creatine Monohydrate
Creatine Monohydrate is by far the most studied form of creatine, one of the most popular, and it is usually the least expensive. It actually gets its name from having one molecule of water bound to each molecule of creatine. It was the German Olympic lifting teams that originally started using creatine monohydrate (among other things). To date, no other form of creatine powder has been proven to be better than creatine monohydrate. It is the base form and is still the best.
Creatine HCL
Creatine HCL has become another one of the more popular forms of creatine today. The main advantage of this one over the others is that it is more soluble than the others and uses a much smaller dose. This can help with any intestinal problems some people may have with creatine monohydrate.
Creatine Malate
Creatine Malate comes in two forms, di or tri which refers to the number of creatine molecules that are attached to the Malate. Some believe that this can boost ATP, because of how quickly it can dissolve in water. This one is another one that can be good for people who have trouble digesting creatine monohydrate. Recommended dosing is usually the same as it is with creatine monohydrate as well.
Creatine  Citrate
Creatine Citrate is a creatine is that it uses citric acid instead of malic acid for the bonding. Some researchers believed that doing so would provide greater muscular energy. This was found later to not be the case. Creatine Citrate has been shown to be only 40% creatine. Making it not the best choice for creatine delivery.
Creatine  Kre-Alklyn
This form of creatine is made at a higher ph and has been patented by the manufacturer. The reason for the higher ph was to make it more easily absorbed by the body. This, however, has never really been proven. This form of creatine powder is most likely going to be in pill form.
Creatine Anhydrous
Creatine anhydrous is creatine monohydrate with the water molecule removed. It provides slightly more creatine per gram than Creatine Monohydrate but has never really been shown to be more effective.
Liquid Creatine
This one is creatine that is suspended in some kind of liquid. It has been shown to be ineffective because over time it will turn to creatinine which, although the name sounds similar to creatine, doesn't work. Creatine needs to be in powder or pill form to work effectively. This is definitely not the kind you want to shop for.
Micronized Creatine
Micronized creatine is a fancy way of saying they have made the particles smaller. By making the particles smaller it increases the surface area and can make for better absorption.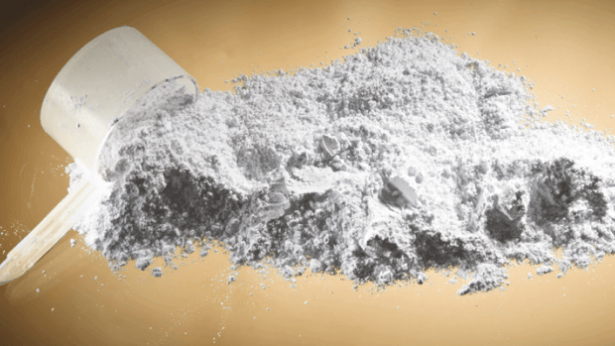 When to Take Creatine?
There are a few schools of thought on when to take creatine. Either before a workout, after a workout or whenever during the day. Research shows that the "take it whenever" group is wrong. The best time is either before or after your workout with research giving a slight edge to post-workout, but that isn't 100% conclusive. So long as you take around the time you workout you should be good. I take it post-workout myself.
What to Mix Creatine With?
For me personally I always mix creatine with water.  However, creatine absorption is increased by a quick spike in insulin so we suggest Gatorade/Powerade mixed with water or even Kool-Aid watered down. Fruit juices don't work as well because they mainly contain fructose, which will not cause an immediate spike in insulin which is needed. There might be a few health nuts that will come at us for suggesting such drinks, this is our opinion and what we recommend. It works.
Other Key Ingredients:
These are some of the other key ingredients the manufacturers will add to the creatine to give it an extra punch. Watch out for companies that use too many extra ingredients though. They tend to be a jack of all trades, master of none.
HMB – Has been shown to increase muscle size and strength
Bioperine – Increased bioavailability which means better absorption
Betaine Anhydrous – Has also been shown to increase strength
Taurine – Works with beta-alanine and has been shown to decrease next-day muscle soreness
Cinnulin – Helps with cell uptake of the creatine
My Experience With Creatine
As I said in the introduction, creatine is my go-to supplement for muscle and strength building, nothing else really comes close.
My first time using creatine powder was back around 1999 or 2000 which is before some of the people reading this were even alive. Wow!
I can't remember what kind it was or even where I got it from although it was probably GNC since my girlfriend at the time who is now my wife worked there.
I was skeptical but I figured "what the heck" and gave it a shot. I didn't even bother with the loading phase nor did I take it like I was supposed to. I think I did a serving every other day if memory serves me correctly. I was in my early 20's and broke so I thought I would try to make it last. I also figured they would tell you to take more than you actually needed just so you had to buy more.
Between the skepticism and the fact that I didn't do a loading phase (which was mandatory back then) and the fact that I was taking about half as much I was supposed to I figured there was no way it would work.
But it did…
After about 45 days or so my bench press had shot up by about 50 lbs from around 350 to about 400 and all of my other lifts went up as well.
The thing is, my ego kept telling me that I was just a beast and that the creatine had nothing to do with it. I hadn't even taken it correctly how could have made that much of a difference? By the time the creatine was gone though I had started to admit to myself that the creatine must have been at least partially responsible for my strength increases.
Sure enough, once the creatine ran out my strength slowly returned to where it was before I had taken the creatine. My ego also shriveled like a grape turning into a raisin. It had been the creatine all along.
I have taken it several times since then and have had similar results each time. The stuff works, really well.
Frequently Asked Questions:
Does creatine cause weight gain?
In my experience, it does not cause weight gain. Don't take my word for it though, this study found that creatine does not make you fat and that any weight gain would be lean muscle. Any water weight gain would be more water in your muscles making them larger.
Which is the best creatine for Women?
If you are looking for the best creatine for women I would go with Creatine HMB from Transparent Labs. It is the top-rated creatine for men or women.
What is the best creatine at Walmart?
If you shop at Walmart the best creatine brand would be Platinum Creatine by Muscletech. I have used it before and it works decently well. It's not as good as the ones on this list but it will work and it is on the less expensive side.
Creatine vs Pre-Workout, which builds more muscle mass?
The answer to that would be creatine. In fact, if you have a pre-workout that builds muscle it probably has creatine in it as the main ingredient for muscle support.
Does creatine cause muscle cramps and dehydration?
No, that's a myth. This 3-year study on football players found that participants who used creatine actually had less cramping and dehydration than players that did not take creatine.
Creatine vs protein, which builds more muscle mass?
Creatine wins hands down. Protein will have little if any effects on building muscle mass.
What form of creatine works the best?
Creatine monohydrate is still the best. They have developed many other forms of creatine but none of them have been proven to be better than creatine monohydrate. If you want to build the most muscle mass then you should plan on using creatine monohydrate.
Conclusion
There you have some great creatine supplements on the market. Surely one of them will meet your standards. If you have never taken creatine before you are in for a treat. it works great and when coupled with a great workout program you are almost guaranteed success. Enjoy!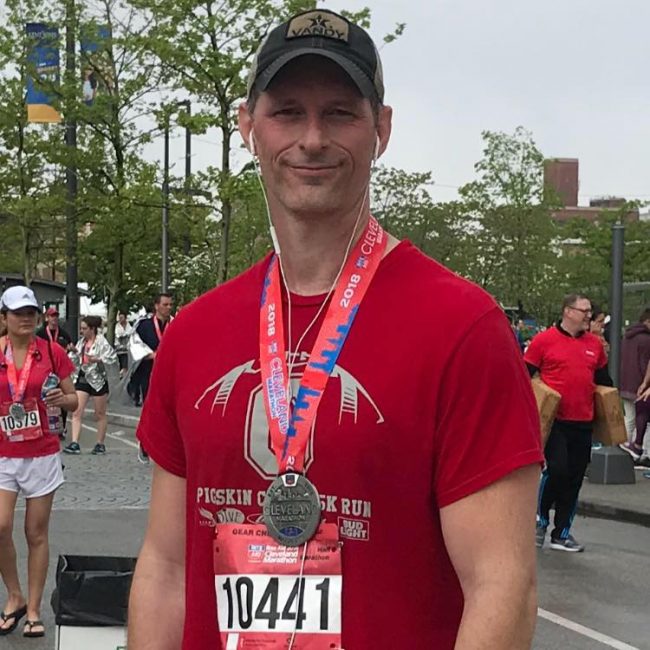 Ryan is a former college wrestler and lifelong fitness fanatic. He has run half marathons, done mud runs, placed in body transformation contests, coached wrestling and now coaches girls soccer. Not to mention he has also tried literally hundreds of supplements over the years and has a vast and thorough supplement knowledge. He has written for Muscle & Strength, Testosterone Junkie, The Sport Review and other publications. He is also the editor in chief of this website. Feel free connect with him on his LinkedIn page below.