A crowdfunding campaign that has just caught our attention is one from the makers of the King Kong bag – a gym duffel bag we have reviewed in the past.
Their Kickstarter campaign – GENERATION GYM BAGS | Forged to Last a Lifetime! – finishes in just over a month.
On its Kickstarter page, King Kong Apparel promises to address a common complaint of all health and fitness enthusiasts – cheap and nasty gym bags that break down after a few months! "Dependable, rugged gear that would serve and keep up with us just didn't exist – So we made it" says King Kong Apparel Founder, Stefan Gehrig.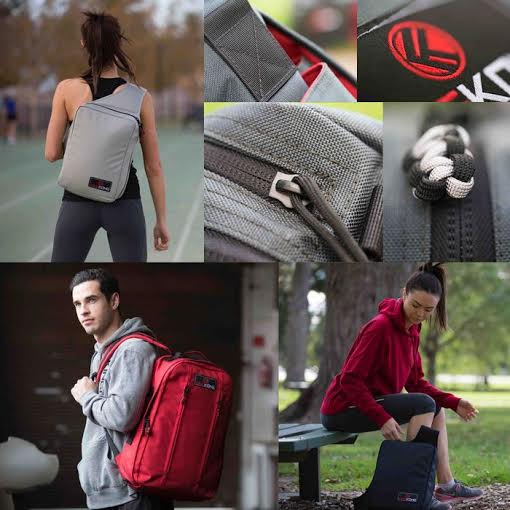 The range of five bags includes a hybrid between backpack and messenger bag, an extra large duffel bag, a minimalistic gym messenger bag, a multi-purpose backpack and a business laptop bag. The colors vary from bright reds, pinks and oranges through to more traditional black, grey and charcoal. It seems we wont need to put up with gym bags that only last a season anymore – these bags are guaranteed for a 25 years. Perfect for a lifelong dedication to strength and conditioning!
Kickstarter Campaign link – http://kck.st/1nqWpES