(Last Updated On: November 14, 2021)
Having a nice garage gym can be a real bonus. You can workout whenever you want wearing whatever you want and you don't have to bothered with selfie takers, people with rancid body odor and other interesting people you run in to at the gym.
You also get to avoid the horrid gym music most gyms play. I think it's the one station fits no one channel.
Whether you buy your equipment all at once or piece by piece over time it can be a bit of an investment, but it is worth it especially if you have more than one family member using it.
There are some different types of home gyms out there but we are going to be covering the free weight type gyms. Nautilus machines and Bowflexes really aren't that exciting.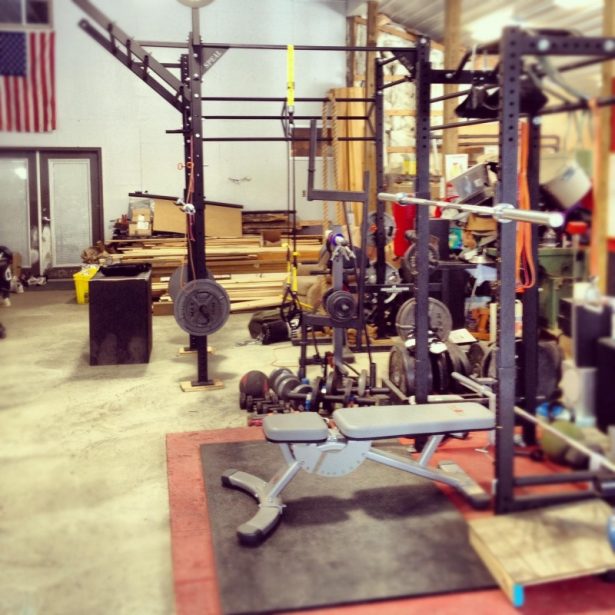 Any Negatives of a Garage Gym?
The 2 main negatives of having a garage gym to consider are cost and the space the gym takes up.
To offset the cost, you can buy it one piece at a time or see if you can finance at a good rate. The nice part is that once you have it it's yours to keep, not like a gym membership that only lasts so long and at the end you have nothing.
Having room for the gym is another thing to consider, for many people space is limited so having an elaborate gym just isn't possible, but if you want to sacrifice part or all of your garage, spare room or basement you can build yourself something awesome as the people below did. Let's take a look at them now, shall we?
Related: Best Home Gyms for Weightlifters
25 Home Gyms That Will Make You Drool
1. Mark Wahlberg's Home Gym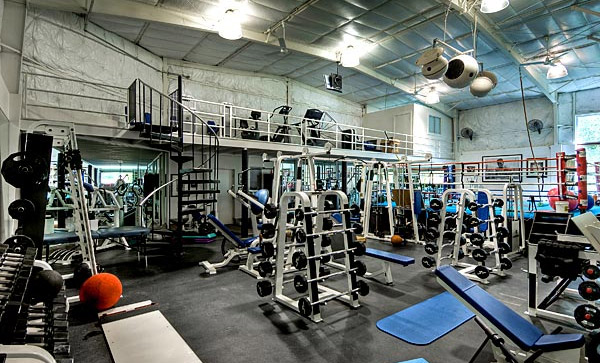 While this one is a bit out of most people's price range it is still pretty cool to look at and dream. Cost of this bad boy was about 2.5 million dollars which seems a bit overpriced but it does also feature an outdoor full basketball court.
2. Tom Brady and Gisele's Home Gym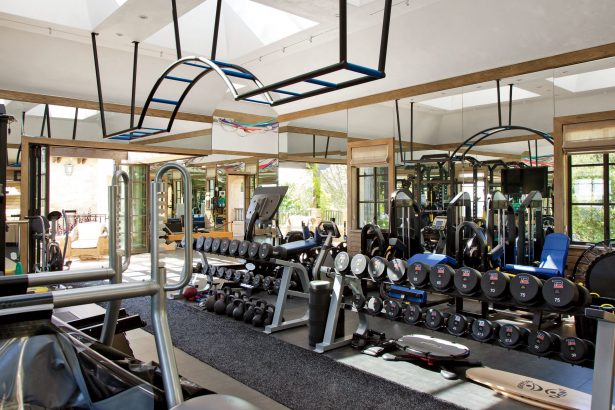 We also found a picture of Tom and Gisele's home gym. Looks pretty cool but I have seen pictures of Tom shirtless and I really do have to ask if he even uses this room of his house.
Those were both cool but let's move on to the garage gyms of everyday people like me and you, something more affordable if you will.
3. Bret Contreras's Garage Gym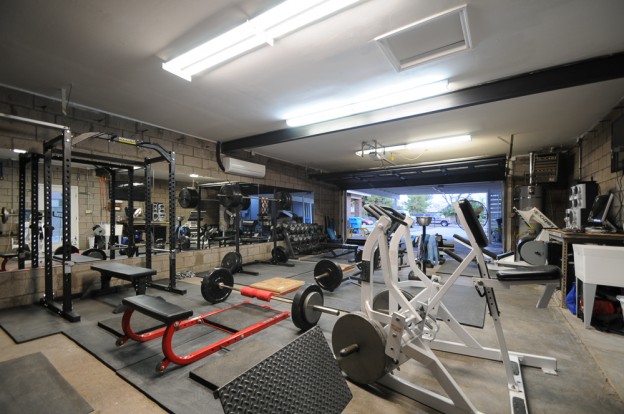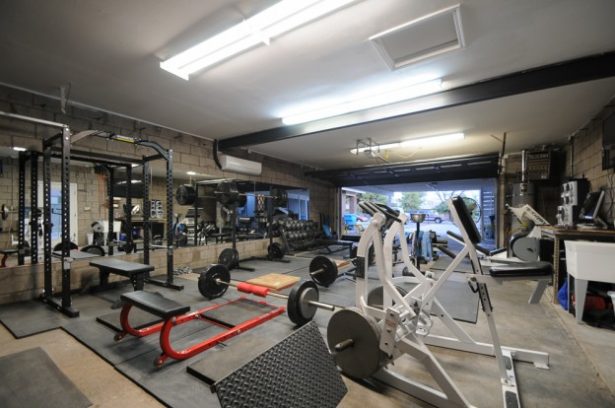 Bret Contreras is a fitness writer and he is also known as The Glute Guy, as you can guess he specializes in glute training but he is very knowledgeable in all departments. Anyway, this is his badass garage gym that he says he build piece by piece over time. It even has a flat screen, mini fridge and computer access for writing and research. Here is a video tour of the gym if you have the time to check everything out.
The remaining garage gyms will just be random people's gyms that are all pretty badass. They are in random order.
4. Nice flooring for slamming heavy weights and not damaging anything.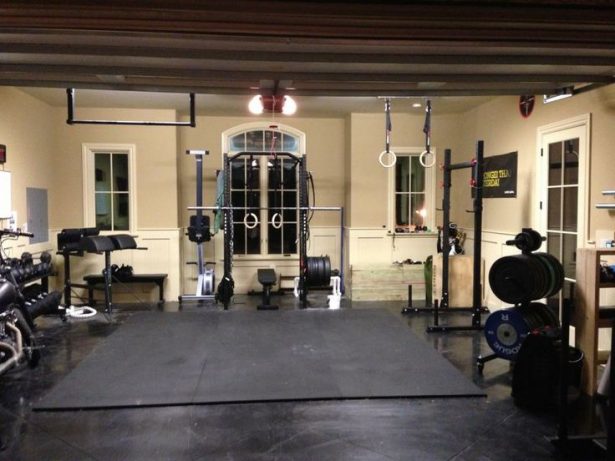 5. Lots of Hammer Strength equipment for a home gym $$$.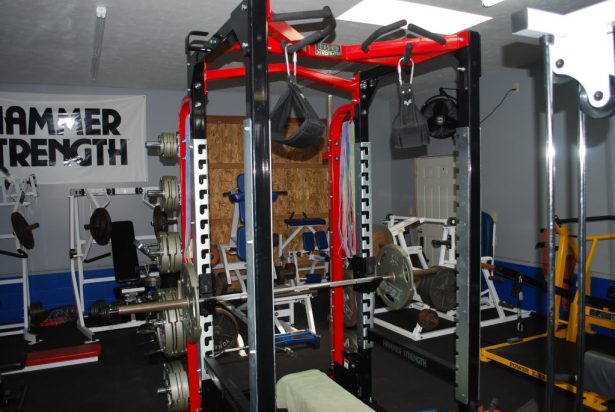 Related: The 15 Best Protein Bars on the Market
6. Can still fit the car on the other side of the garage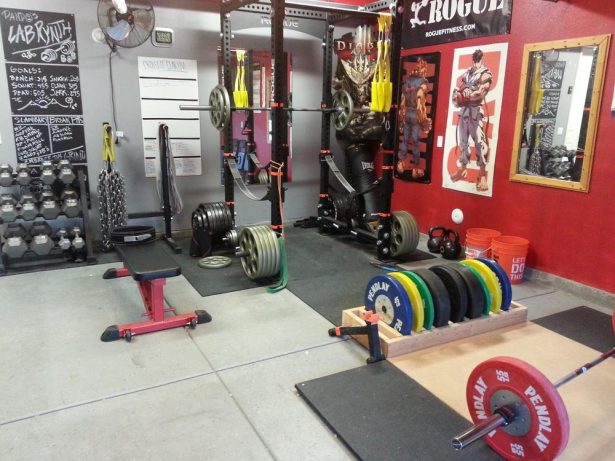 7. Still has room to grow, nice gym and garage.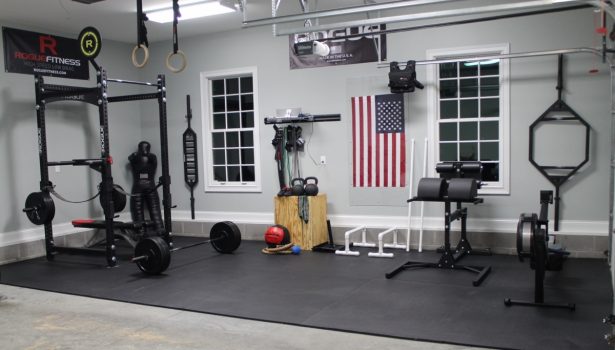 8. Don't damage that wood paneling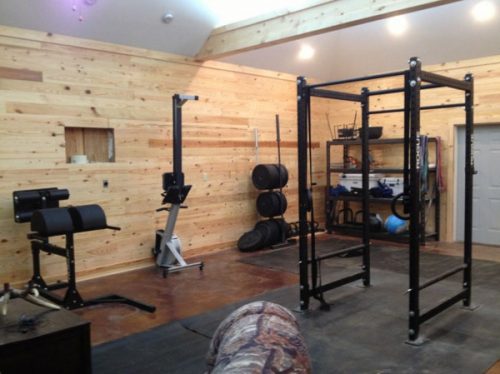 9. No driveway needed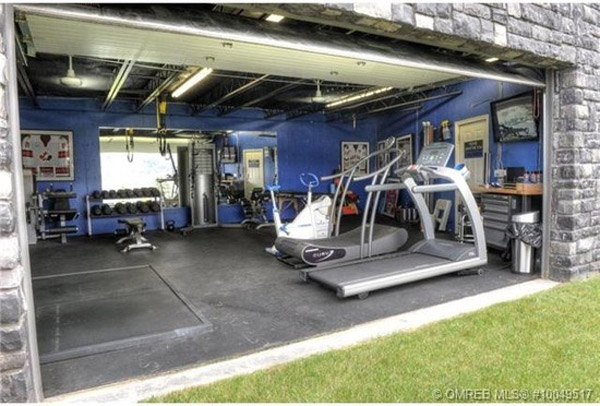 10. Made the best of limited space
11 Cool flooring, great for boxing and cardio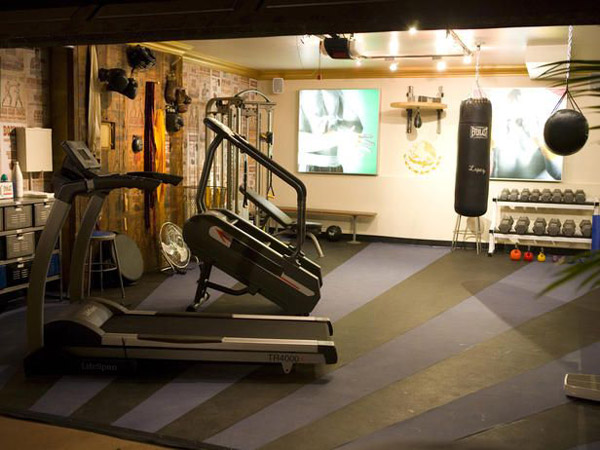 12. Crossfitters wet dream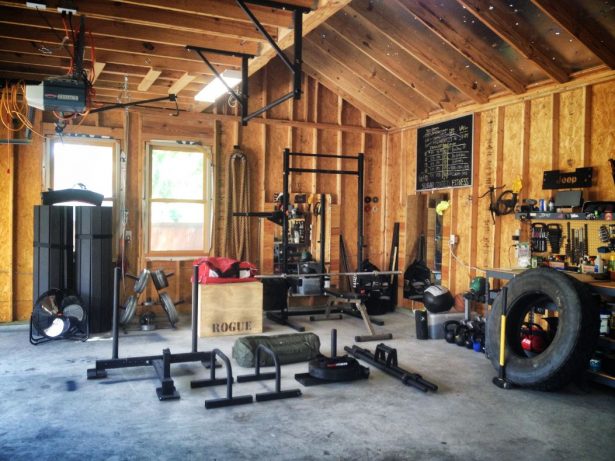 13. Just the essentials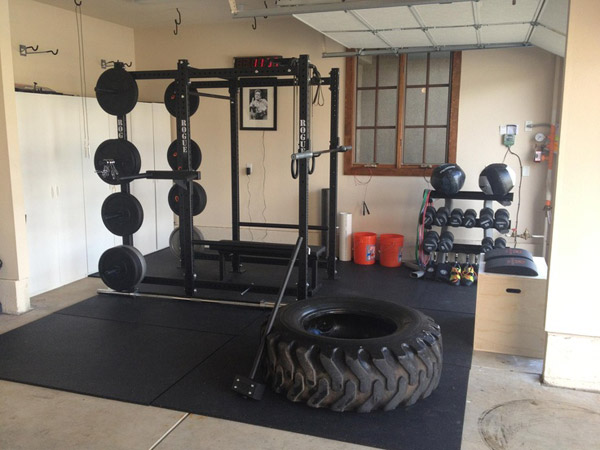 14. Nice gym, nice garage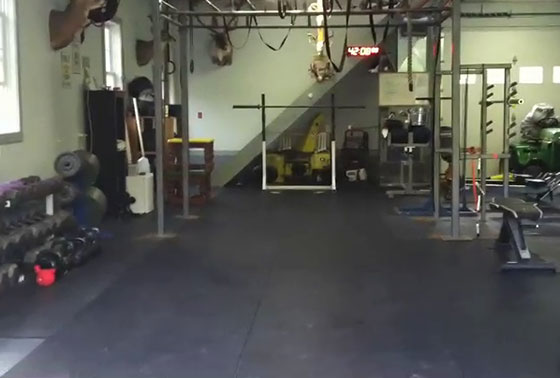 15. Another Crossfitter's dream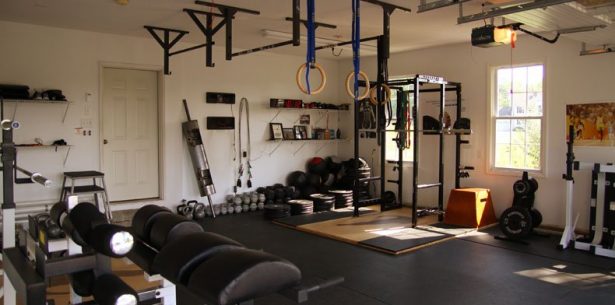 16. Garage gym with room for the rest of your stuff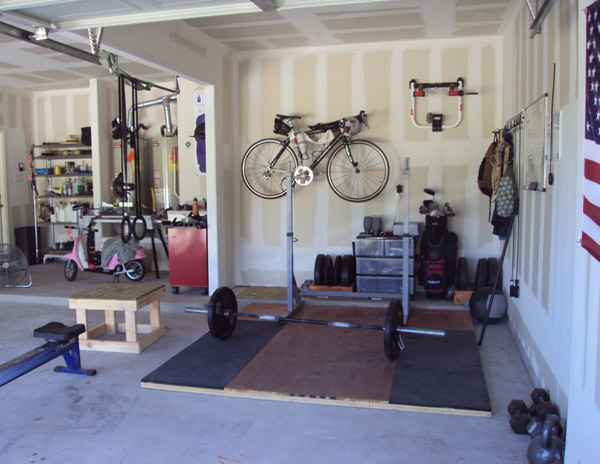 17. Those kettlebells alone are badass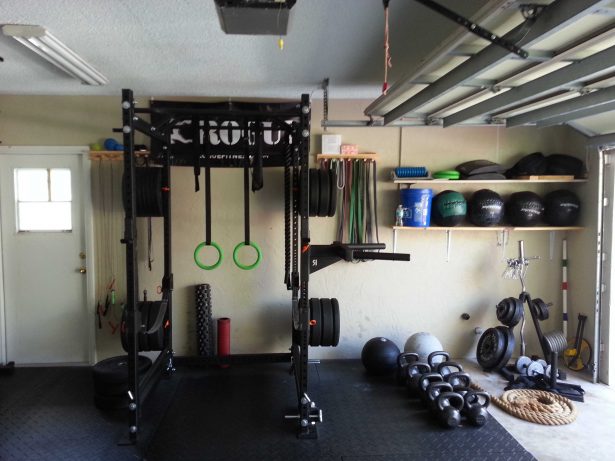 18. Yes please!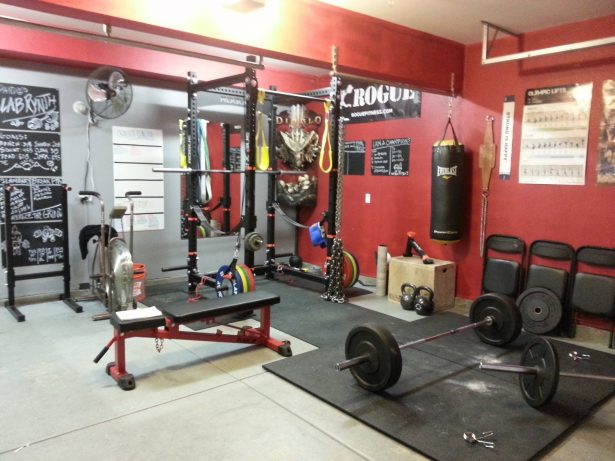 19. Nice rig!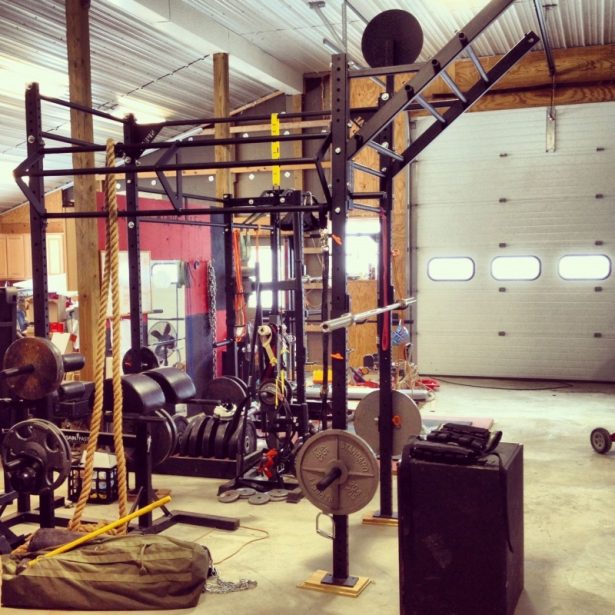 20. Lord have mercy!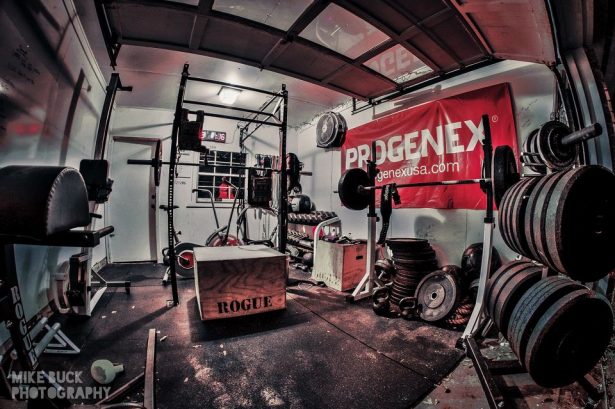 21. Nice set up that uses minimal space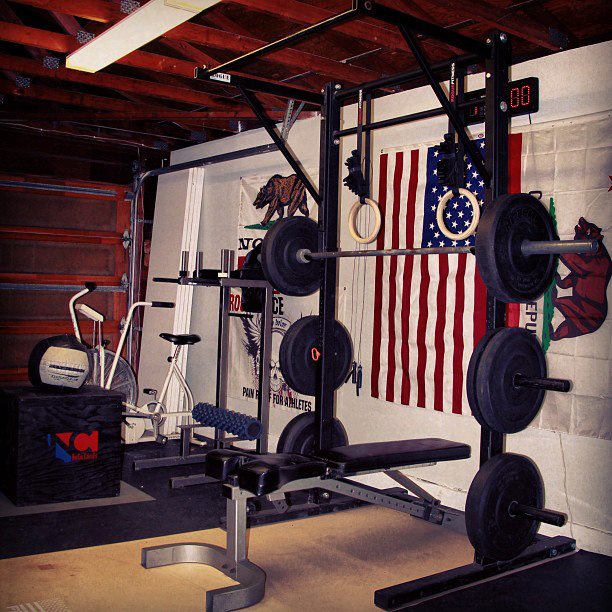 22. A small football team could us this one there is so much room!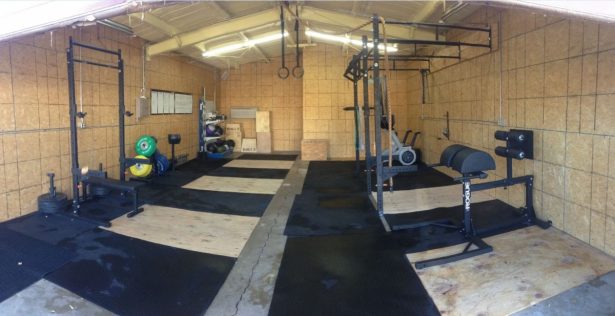 23. Small but mighty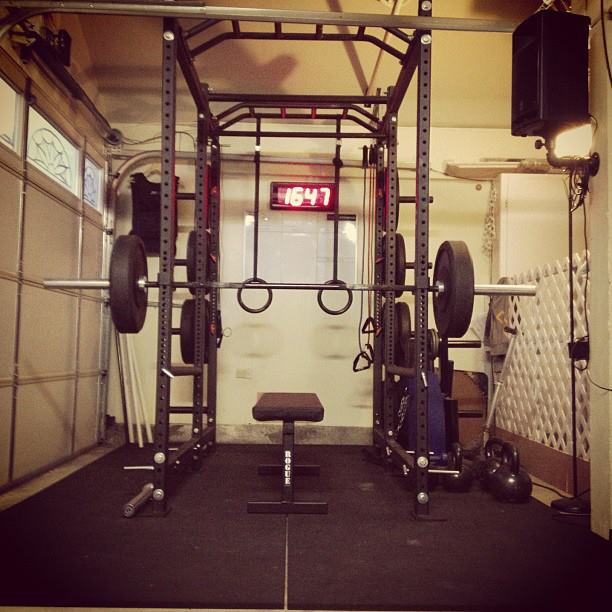 24. Almost heaven

25. Last but not least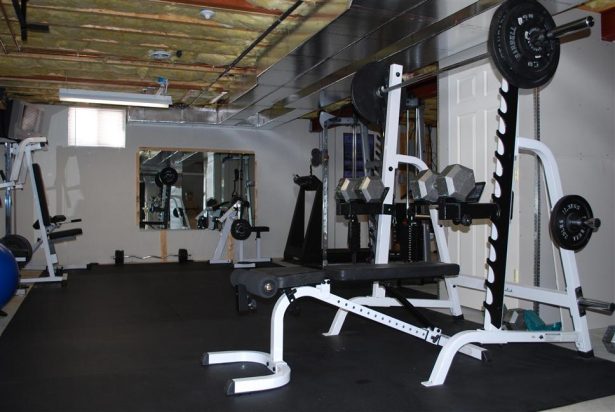 If you are looking to build your own garage gym then the Economy Equipment Packages from Rogue are a good place to start. You can get a really badass setup right off the bat or buy piece by piece. Rogue is all high quality so you will get some really good stuff and it is also made in the USA.