(Last Updated On: May 11, 2021)
If you are any kind of an NFL fan there is a pretty decent chance you know who Danielle Hunter is.
After all the guy is pretty hard to miss.
When I was writing the Top 25 Most Jacked NFL Players article, it was pretty easy to see that he was the top selection. (although Vic Beasly is also really jacked)
He is also a 2-time pro bowl player and he averaged 14.5 sacks the last 2 seasons. He is also currently ranked the 40th best player in the NFL by NFL Networks Top 100 Players List. Granted, that list changes all the time so if you are reading this much after it was written then chances are he isn't still ranked at #40.
But what might be even more notable than his play on the field is the fact that the dude is jacked and shredded to the bone.
Even with helmets and pads covering their bodies, it is pretty easy to see that Danielle Hunter is a jacked.  All you need to see are his arms and you can tell this guy is a BEAST.
Our website even gets a spike in traffic every time the Vikings play with people looking for the most jacked NFL players. It's kinda funny actually. we know who they must be looking at.
Let's learn more…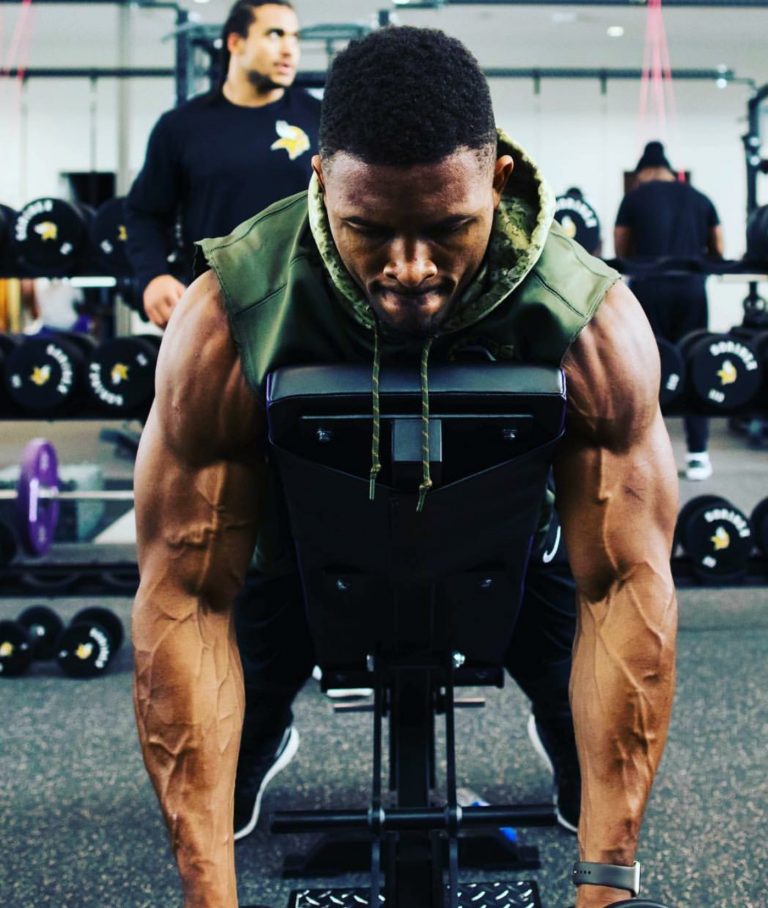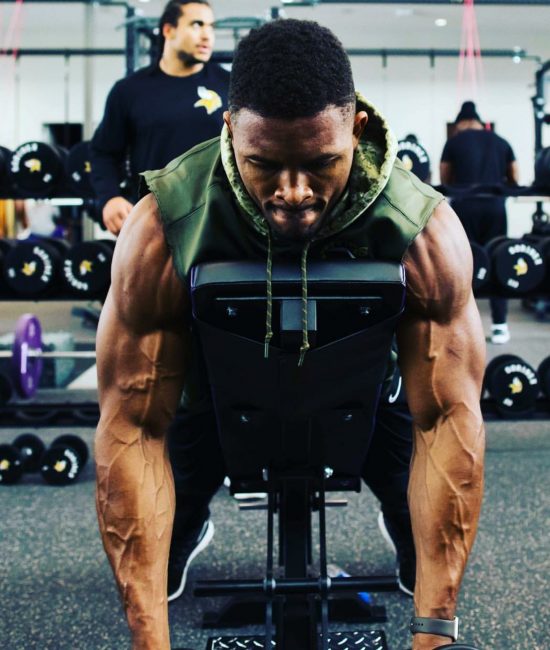 Who is Danielle Hunter?
Early Years
Danielle was born on October 29, 1994, in St. Catherine, Jamacia, and moved to Katy, TX when he was just 8 years old. As a Junior at Mortan Ranch High School, he led their football team to its first-ever state playoff appearance.
As a senior, he piled up 30 QB pressures and 11 tackles for loss and 4 sacks. He was a 4-star recruit and the 37th ranked player in the state of Texas by Rivals.com.
He was also an accomplished high jumper and long jumper on the track team in high school as well. He captured the district title in the high jump and was 5th at districts in the long jump.
College Years
Hunter would go on to attend LSU from 2012 to 2014. In his freshman year, he saw action in 12 games but did not start any of them and most of the action he saw was on special teams.
In his sophomore season, Danielle made the starting lineup and would go on to start 10 out of 13 games. He had a few big games and a decent season overall with 57 tackles, 8tackles for loss, 3 sacks and five quarterback hurries.
In his junior season, he was a key starter for the LSU defense. Against Auburn he set a career-high with 12 tackles. He was also the first LSU defender to score on a fumble return since Tyrann Mathieu did it back in 2011.  He finished the season with 73 tackles, including 30 solo stops, 1.5 sacks, six pass breakups and a pair of quarterback hurries. He was also 10th on the SEC with 13 tackles for loss.
He would forego his senior season and enter the NFL Draft in 2015.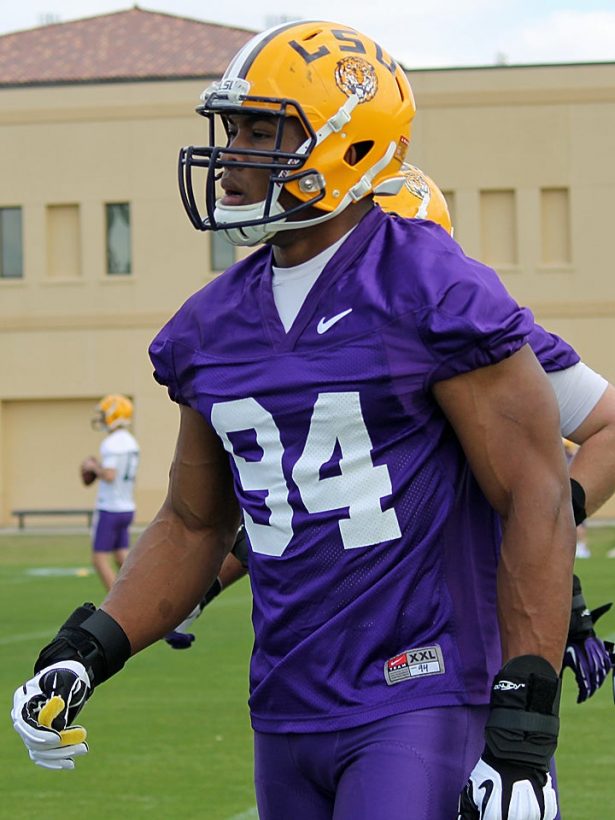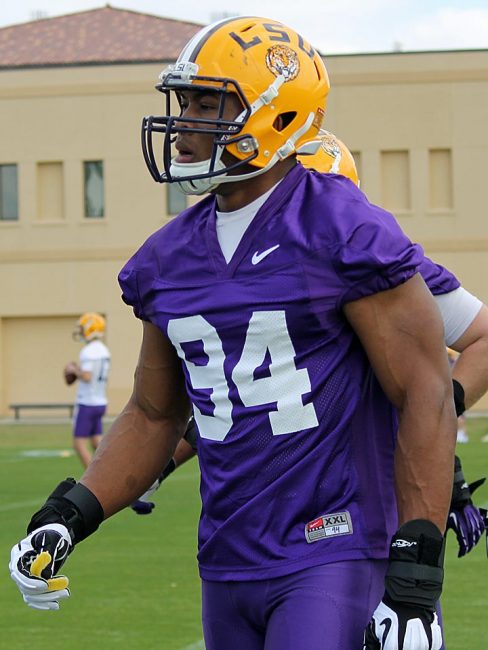 NFL Career
Danielle Hunter was the 88th pick (3rd round) in the 2015 NFL Draft by the Minnesota Vikings.
Hunter had a successful rookie season and finished the season with 33 total tackles (29 were solo), 10 tackles for loss, 6.0 sacks, 25 quarterback pressures. He was also named the All-Rookie team by the Pro Football Writers of America.
It has only gotten better since then. He went to the Pro Bowl for the first time back in 2018 and would go again in 2019 while racking up several 1st and 2nd team all-pro honors from various news outlets.
In 2020 he was sidelined with a herniated disc in his neck. He had season-ending surgery to clean up the disc and is looking to return to his all-pro form in 2021.
Related: The 15 Most Jacked Rugby Players in the World
What about His Football Contract?
Safe to say Danielle is set financially. In 2018 he signed a 5-year contract worth $72,ooo,ooo dollars that included a $15,000,000 signing bonus with the Minnesota Vikings. The contract runs through 2023. NFL contracts are not guaranteed but he is already half way through the deal and has piled up some nice cheddar.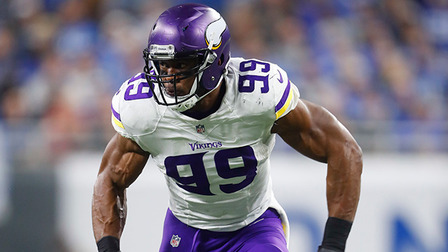 Danielle Hunter Workout, How Much Can He Lift?
Ok, let's cut to the chase. I'm sure this is why a lot of you people are here. You are wondering how much Danielle Hunter can bench press or how much he can do on the other lifts.
It's not like he goes out and publishes his lifting stats on the regular but we do have his stats from the NFL Combine.
At the Combine, Hunter completed 25 reps on the 225 lb bench press. He also recorded a 4.57 in the 40-yard dash which was the fastest of all the defensive ends.
He did not perform the vehicle jump for whatever reason.
Danielle Hunter height and weight:
Height; 6'5″
Weight: 252 Lbs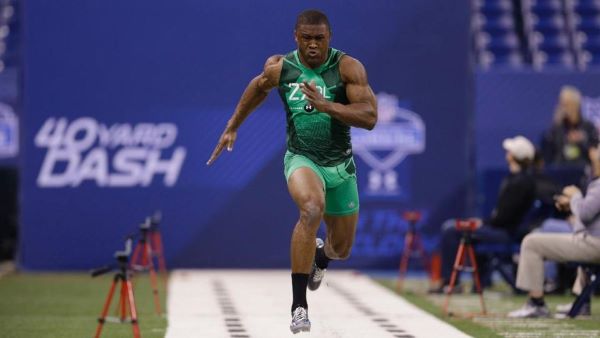 As far as his workouts go, Danielle trains with the like of Adrian Peterson and Trent Williams at O Athltik in Houston, TX.
His trainer, James Cooper says that Hunter is a rare specimen who looks like one of those WWE action figures that kids used to play with.
Cooper also says about Hunter "he squats 450 pounds 10 times—right after speed and conditioning work". Not too shabby.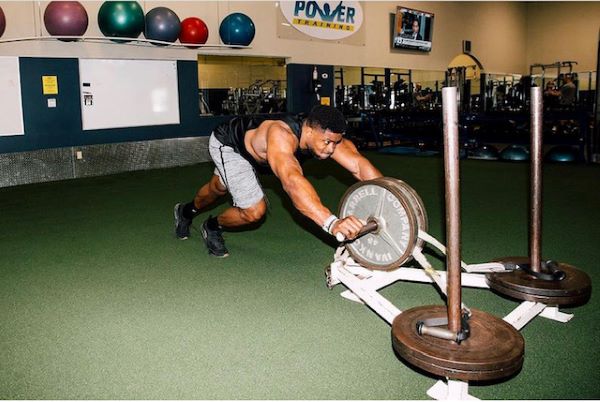 I'm sure you are looking for his entire workout routine. Unfortunately, you won't find it. He is an athlete, not some mindless bodybuilder doing the same routine week after week like you find in those muscle mags. (a lot of those workouts are fake by the way)
Danielle's workout routine is always changing. You can bet he is likely doing squats, various presses, sled pushes and pulls, plyometrics, pull-ups, various exercises to build explosive power, and of course he trains his arms. You don't get massive pythons like that without doing some arm training.
Related: The Ultimate Guide for Football Strength, Power and Speed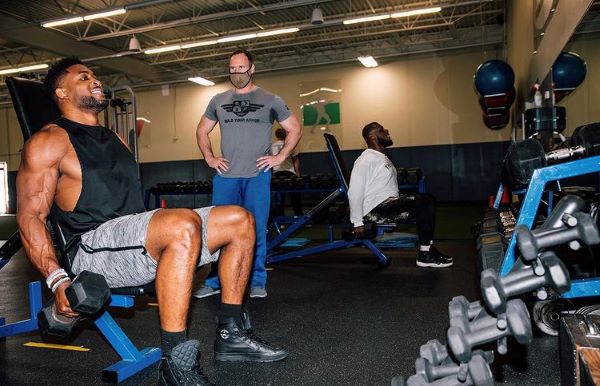 Is Danielle Hunter on Steroids?
Whenever someone is jacked there are always some clown out there yelling "roids!".  As if it is impossible to get big without steroids.
Granted, Hunter is a BEAST but that doesn't mean he is on steroids. I wrestled at a smaller D1 school in college and there were plenty of guys like him there and they weren't all having steroid parties in the bathroom. They were just blessed with good genes, like Danielle obviously is.
Not to mention the fact that he is randomly drug tested and could stand to lose a substantial amount of money if he were to test positive.
So, is he on steroids? I highly doubt it but it's not impossible.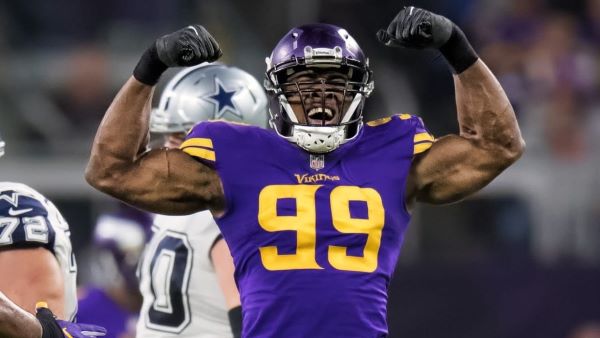 Danielle Hunter on Social Media
Danielle is on social media, he isn't posting 5 times a day like one of the Kardashian's but he is worth a follow. He will sometimes post pics of him working out and other cool stuff. You can follow him at the links below.
Twitter: @DHunt94_TX
Instagram: @dhunt94_tx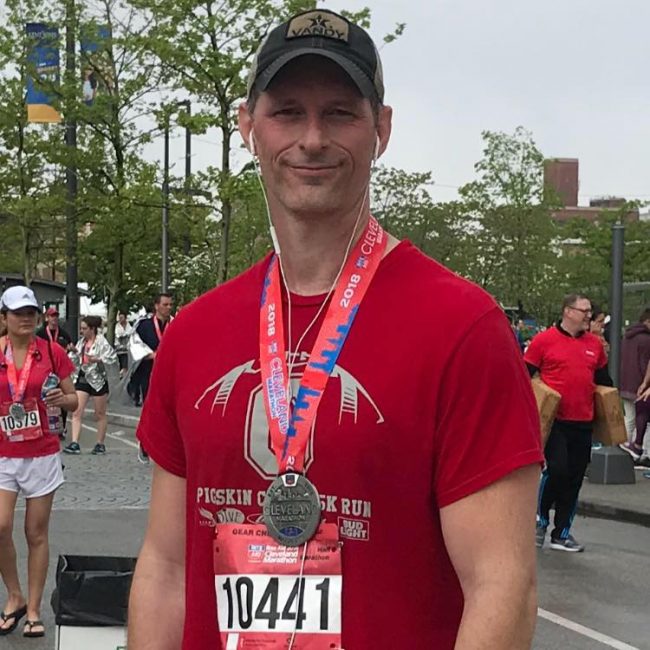 Ryan is a former college wrestler and lifelong fitness fanatic. He has run half marathons, done mud runs, placed in body transformation contests, coached wrestling and now coaches girls soccer. Not to mention he has also tried literally hundreds of supplements over the years and has a vast and thorough supplement knowledge. He has written for Muscle & Strength, Testosterone Junkie, The Sport Review and other publications. He is also the editor in chief of this website. Feel free connect with him on his LinkedIn page below.