(Last Updated On: November 1, 2020)
We have already done a few article on jacked athletes. We started with the most jacked football players in the NFL and then we went on to list the most jacked rugby players and jacked MMA fighters and have even covered CrossFitters.
Now it is time to cover some of those athletes from different sports. There are plenty of athletes out there and they are pretty jacked but you have likely never heard of them. Many of them are in sports that don't get as much recognition so they are a bit under the radar. Luckily today we will get to focus on some of these under-appreciated beasts.
Let's get started.
1 Javier Cortina
Height: 6'1″
Weight: 214lbs
Javier is a Freestyle wrestler from Cuba who competed in the 2012 Olympic Games competing in the 96kg (211lb) weight class. He was also a bronze medal winner in the 2014 World Wrestling Championships.
2 Karam Gaber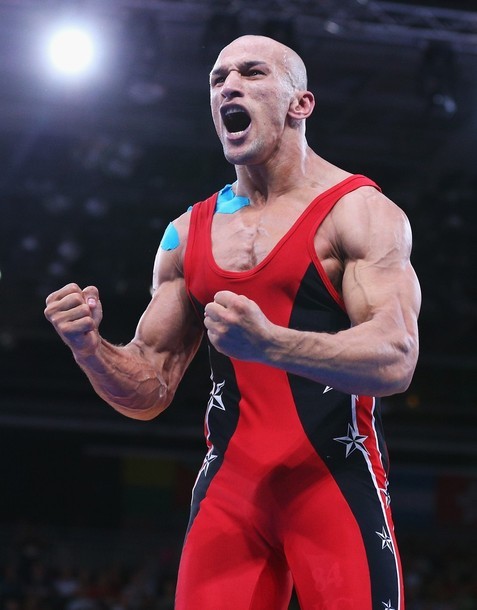 Height: 6'0″
Weight: 185lbs
Karam Gaber is another wrestler. He is an Egyptian Greco-Roman wrestler who won a gold medal in the 2004 Olympic Games and a silver the 2012 games in London. He was also Egypt's flag-bearer for the opening ceremonies at the 2008 games.
He did not participate in the 2016 Olympics because he was serving a 2-year ban for violating the anti-doping rules.
3 Donnell Whittenburg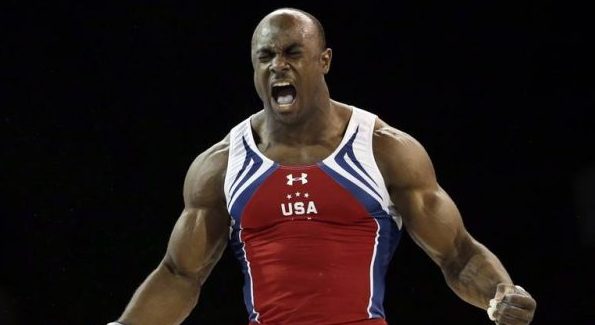 Height: 5'4″
Weight: 165 lbs
As many people know, pretty much all gymnasts are pretty jacked and Donnell Whittenburg is no different. Donnell is an American gymnast who was the 2014 U.S. National Champ on Vault and the 2015 U.S. National Champ on the Rings. He is small at 5'4″ tall but is packed with muscle.
4 Harry Aikines-Aryeetey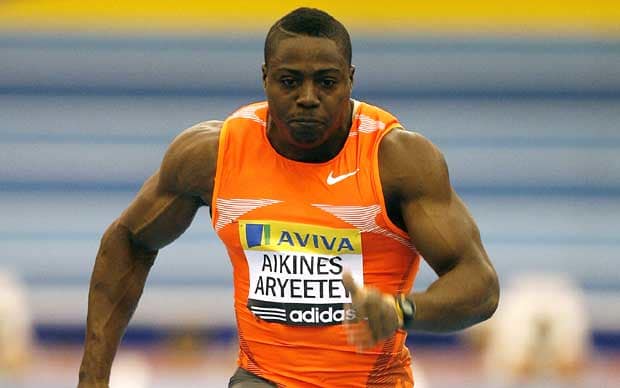 Height: 5'11"
Weight: 192lbs
Harry Aikines-Aryeetey is a sprinter from Great Britain. He earned a bronze medal in the European Athletics Championships in 2014 and has won other medals in Europe. He was also quite the sprinting prodigy in his youth. He doesn't like to bench press but below is a video of him front squatting 441lbs.
5 Dwain Chambers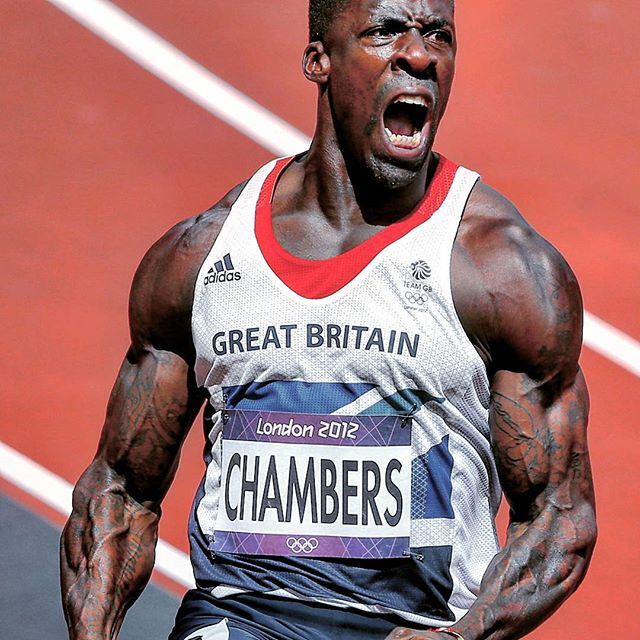 Height: 6'0″
Weight: 203lbs
Ok, this is one that someone that some of you may have heard of if you are in the UK or are a big track and field fan. He is one of the fastest sprinters in British history and has competed in many world championships and the 2000 Olympics over his long career.
He also tried out for the NFL Europe league and earned a contract with the German team the Hamberg Sea Devil's. His football career was cut short though due to a stress fracture in his foot and the league collapse.
He also made a stab at rugby trying out for the Castleford Tigers but didn't earn a contract.
I know a lot of you out there are thinking "ROIDS!" with some of these guys. When it comes to Dwain, you are dead on. He had been a poster child for using PED's and has been was banned for life from the Olympics and was part of that BALKO scandal back in 2003. He had confessed to using TGH, epitestosterone cream, EPO, HGH, insulin lispro, modafinil and liothyronine over his career. He has said he will retire later this year.
At his strongest, he could bench 363lbs for 3 reps and squat 506lbs.
Below is some grainy video of him doing jump squats with 405lbs and another one of him doing a crazy high box jump.
6 David Haye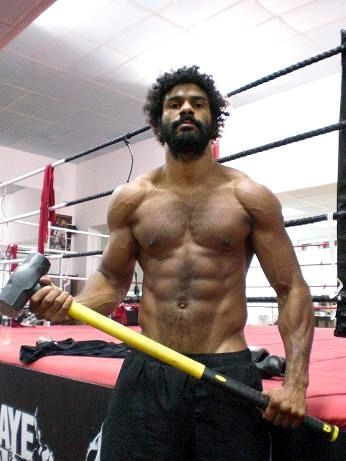 Height: 6'3″
Weight: 225lbs
It seems like there a lot of people from the UK on this list and this is another one. David is a boxer who has held titles in two different weight classes. He does 385lbs on the bench press. For his weight training, he does squats with 395lbs for 5 sets of 5 reps and bench press with 320lbs for 5 sets of 5 reps as well.
7 Joe Kovacs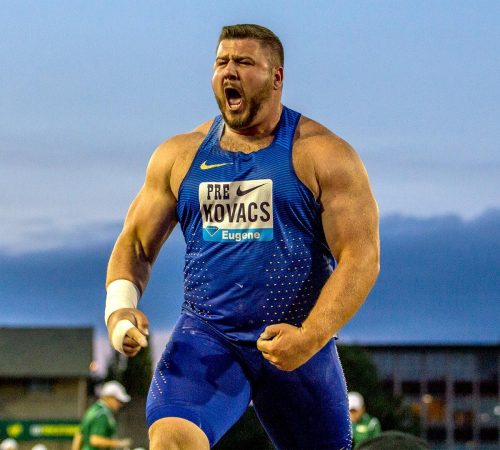 Height: 5'11"
Weight: 295lbs
Joe is an Olympic shot put athlete from the USA who won a silver medal at the 2016 Olympics with a throw of 21.78. This guy has some serious strength. There was a video of him squatting 770lbs that seems to have disappeared. If it resurfaces we will link to it.
8 Sisa Waqa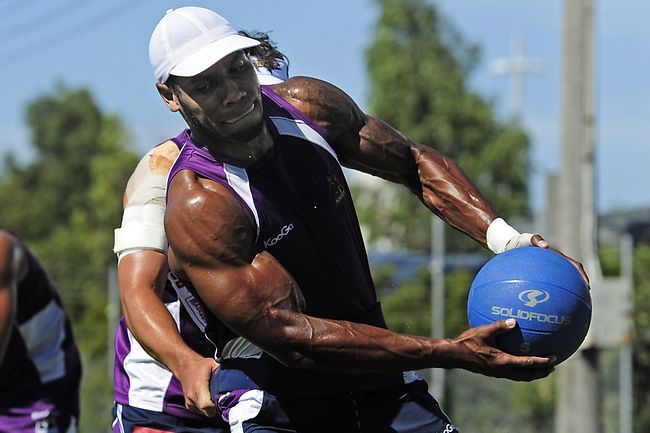 Height: 6'1″
Weight: 216lbs
Sisi Waqa is a Fijian rugby player who plays for FC Grenoble. By the looks of him, he looks like someone we might need to add to our list of the Most Jacked Rugby Players.
9 Steve Langton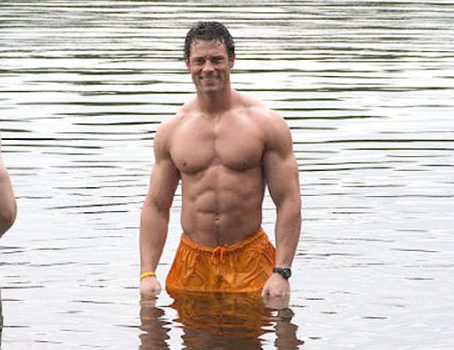 Height: 6'2″
Weight: 230lbs
Steve might look like an NFL fullback but he is actually an American bobsledder. He and his partner won a bronze medal in the two-man event at the Sochi Winter Olympic Games. Langton, who ran track in college can squat 560 pounds and run 100 meters in 10.5 seconds. No wonder they use him to push that 400lb sled.
10  Eric Wallace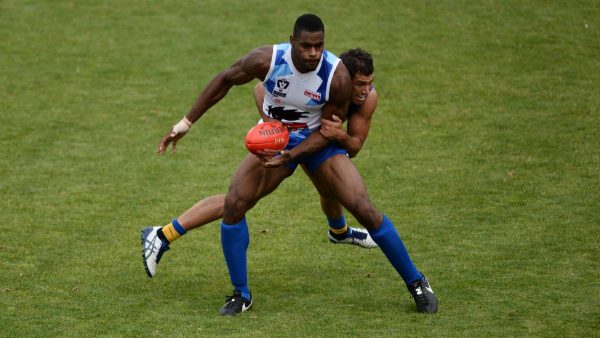 Height: 6'6″
Weight: 260lbs
Eric spent three years playing Australian Rules Football and in 2016 was signed by the Carolina Panthers of the NFL to play tight end. He actually played basketball in college at Ohio State, Depaul and Seattle. That is quite an athlete right there.
11 Lascelles Brown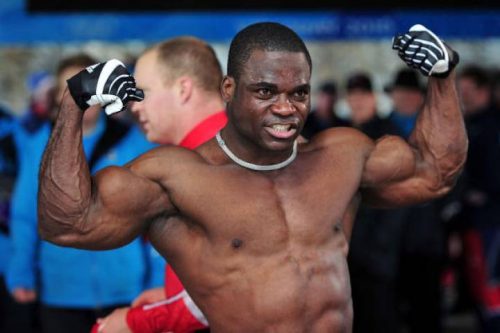 Height: 5'11"
Weight: 220lbs
Bobsledders are jacked, who knew? Here is our second bobsledder on the list.  He is a Jamaican-born Canadian bobsledder who has competes with three different countries. He won the silver medal in the 2006 Olympic games. He can reportedly bench press around 475 lbs and squat almost 500lbs.