(Last Updated On: April 24, 2022)
Do you want to pack on more lean muscle mass, get ripped, set new PR's? If you're working hard in the gym and have a goal to build a stronger, more muscular body, it's a must that you are taking into account all elements of the equation.
By using the right supplements you can take yourself to the next level, no matter what your goals are there is a supplement that will help you get there.
That said, with the literally thousands of different supplement products out there, it can be very difficult to choose which ones will deliver – and which will just burn a hole in your wallet.
Fortunately, we have put in the work to and found the best in all the major supplement categories and can provide you with the most effective supplements on the market.
Match the right supplements with a solid workout plan and diet and you will be crushing your goals sooner than you ever dreamed.
Let's take a look at some of the best supplements out there for men in each category.
Best Pre-Workout Supplement For Men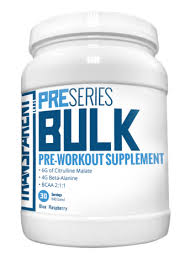 A good pre-workout can have a huge impact on the workout you have. Pre-workout supplements are geared to get you pumped and ready both mentally and physically to have the best workout you can. They will increase muscle pump, strength, focus and have you ready both mentally and physically to have the workout of your dreams.
For our favorite pre-workout supplement we went with PreSeries BULK. This is a newer product that has been taking the market by storm and for good reason. It features a Testosterone Support complex that has been shown to be very effective in increasing muscle size and strength in athletes and bodybuilders. It also has a mind-bending 4-gram beta-alanine dosage, this will help prevent fatigue so you can keep lifting heavier for long than you ever thought possible. We should also mention the PreSeries BULK has one of the best flavors (blue raspberry) of pre-workout supplements we have tried to date as well. Check out our full review of the Best Pre Workout Supplements for Men for more info on this product. They also make a PreSeries LEAN for those who are looking to lose weight rather than bulk up. You can also use the discount code "TL10″ to save 10% on your order than that doesn't suck.
Visit transparentlabs.com/preseries-bulk-preworkout for more information about this supplement.
Best Fat Burner For Men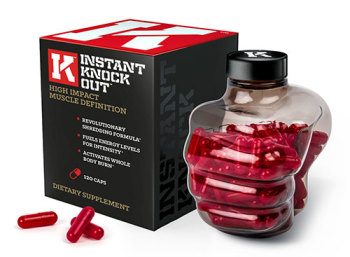 Fat burners nowadays are not like the fat burners of yesteryear. The fat burners of today will help you burn fat faster than ever before, increase energy levels and help give you that finished look. There are 3 things you need if you are looking to burn fat fast, they are eating a clean diet, using a good fat burner and keeping active.
Our favorite fat burner for men is Instant Knockout. Instant Knockout is formulated for MMA fighters to help them cut weight and burn fat fast. This is our top pick because it is formulated using the latest research, contains the most amount of proven ingredients and has excellent customer reviews.  It has green tea, cayenne pepper and caffeine that all work together too naturally and safely raise your metabolism throughout the day. It also contains green coffee extract and vitamin B6 and B12 to help boost energy levels and keep your body burning fat day and night. If you are looking to blast fat and get ripped then this is what you are looking for. Check out our full review of this product in our article the Best Fat Burners For Men.
Visit www.instantknockout.com for more information about this supplement.
Best Testosterone Booster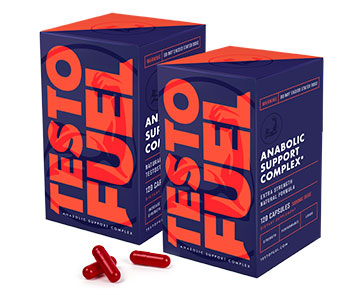 It's no secret that Testosterone is the holy grail of hormones for men. If you want to see enhanced muscle development, better athletic performance, and achieve an overall sense of well-being, one of the main things to take into consideration is testosterone enhancement. Testosterone levels can start to decrease in your late twenties and a booster can be a great help. A good Testosterone booster can improve lean body mass composition, enhance recovery between workouts, better athletic performance and increased libido.
Our favorite Testosterone booster is TestoFuel. It is designed for bodybuilders and athletes and has undergone extensive research to uses only be best ingredients. We like that TestoFuel uses the largest dose of D-Aspartic Acid making it highly effective for packing on size and strength. It also contains Vitamin D, Oyster Extract, Zinc and Ginsing all at optimum levels for a maximum effect. These ingredients work with your body to intensify the normal production of testosterone that is currently taking place. Check out our full review of this product and other Testosterone boosters in our TOP 5 Testosterone Boosters article.
Visit www.testofuel.com for more information about this supplement.
Best Creatine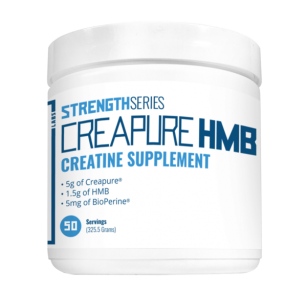 Creatine is one of the most effective supplements on the market, that is why so many pre and post-workout supplements contain creatine. But if you are looking to go with just a basic creatine for increased strength and size we would go with StrengthSeries Creapure HMB. It features 5000 mg of  Creatine Monohydrate per serving along with 1500mg of β-Hydroxy β-Methyl butyrate (HMB) both of which have been shown to increase strength, lean body mass, and decrease fat. These two are an amazing one-two punch for gaining size and strength that the others don't have. They did extensive research and testing on this product and it shows. It is the best creatine we have tried to date. Learn more about the benefits of creatine and how and when to take it in our article Creatine: A Complete Overview by supplement specialist Wayne Mutata.
Visit www.transparentlabs.com/strengthseries-creapure-hmb-creatine for more information on this supplement
Best Brain Booster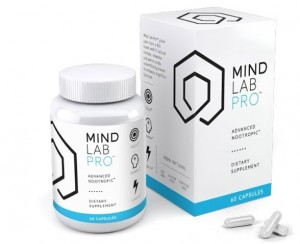 Athletes and coaches have long known that mental performance is equal to (or possibly greater than) physical performance in sports success. Executing great plays on the field requires good memory, quick thinking, and coordination. A study on triathlon competitors, published in The Sport Psychologist, found that mental skills training was effective in improving the competitive triathlon performance of all participants.
Our favorite brain supplement is Mind Lab Pro. It's the only nootropic with ALL of the ingredients we found to be extremely effective at enabling optimal brain function. The effectiveness of all ingredients in Mind Lab Pro for improving mental performance has been proven in clinical studies, and Mind Lab Pro contains the dosages of each nutrient shown by the clinical trials to be effective. Citicoline assists the operation of brain cells, allows for maintenance of optimal memory function, and helps maintain cognitive ability with age. Vinpocetine can sharpen mental acuity, improve short-term and long-term memory, and enhance alertness – a skill vital to competitive sports. The amino acid L-Theanine helps provide a focused concentration, also helpful to athletes playing sports. 
Visit www.mindlabpro.com for more information about this supplement
Best Post-Workout Supplement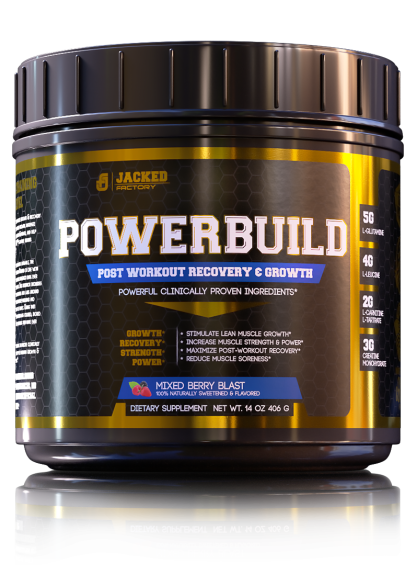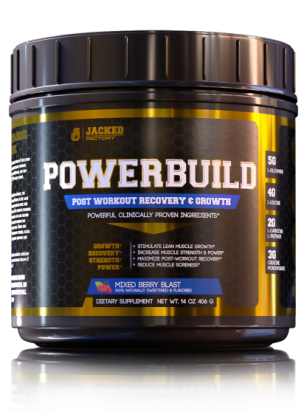 Post-workout is a perfect time to take a supplement. A good post-workout supplement can maximize post-workout recovery, increase power and strength, build muscle and reduce muscle soreness.
Our favorite post-workout supplement on the market is Powerbuild from Jacked Factory. This product contains optimum levels of glutamine for recovery, Beta-Alanine and Creatine Monohydrate for increased strength and endurance as well as Betaine Anhydrous for increased size as well as power. Overall we really like this products ingredients and effectiveness and we feel it is the best post-workout supplement on the market. Not to mention it tastes great.
Visit jackedfactory.com/powerbuild for more information about this supplement.
Best Protein Powder
Protein is the building block of muscle. Protein can help build muscle and strength and help with recovery. There are several different main types of protein powders: Whey, Casein, egg, milk and soy proteins are the main ones. These different proteins are absorbed differently by the body and at different speeds. Whey protein is absorbed very fast while casein is absorbed slowly for example. Learn more about these different types of proteins and which protein is best to take at different times in our article Protein Supplements: An Overview by specialist Wayne Mutata
ProteinSeries 100% Grass-Fed Whey Protein Isolate is simply the finest protein powder on the market. It is made of naturally fed, hormone-free cow whey and is clean of artificial sweeteners, gluten, food dyes, and preservatives. This makes it easily one of the cleanest proteins on the market. Lots of the other manufacturers focus mainly on taste and worry about everything else second. With this product, you get a great taste and you don't have to worry about what else you are ingesting. If you are looking for the best protein powder on the market then look no further. This one is it!
Visit transparentlabs.com/proteinseries-100-grass-fed-whey-protein-isolate for more information about this supplement.
 Conclusion
These are the best supplements for men in all the major major supplement categories. If you pair these supplements with a solid diet and workout program then the sky is the limit.