(Last Updated On: March 21, 2020)
Want to be a better athlete? If you're working hard in the gym or on the field and have a goal become a stronger, faster and better athlete, it's a must that you are taking into account all elements of the equation. This means that you're factoring in your training program, your nutrition program, as well as your supplement regime.
By using the right supplements, you can make sure that you are creating the absolute best environment possible to see significant gains in strength, speed and performance.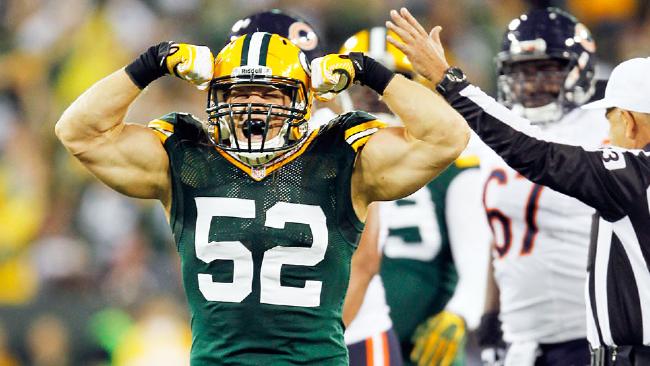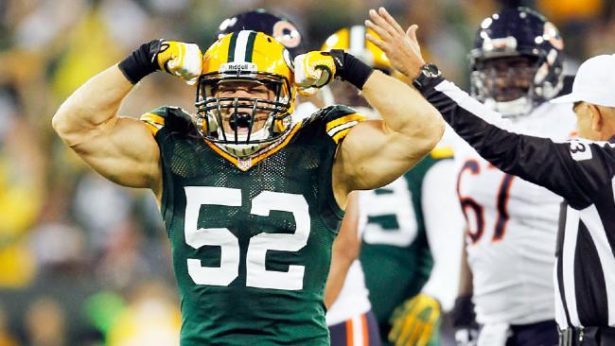 That said, with the literally thousands of different supplement products out there, it can be very difficult to choose which ones will deliver – and which will just leave you with an empty wallet. After all, many of them are geared toward bodybuilders so we need to look at things a little different when it comes to athletes. Athletes are more about performance than just becoming a muscled up fireplug so you need supplements geared for you.
Fortunately, we've done tall the homework for you and have come up with a list of the most effective and suitable supplements on the market.
Pair these with a killer training regimen, and you will be seeing a marked improvement in your performance.
Let's walk you through the products to consider.
Best Sports Supplements For Athletes
Here we are, these are the best supplements for athletes looking to take their game to the next level. No illegal drugs were considered and everything is available over the counter.
Creatine
Creatine is the cream of the crop when it comes to supplements for athletes who you play a sport where strength, power and speed are important. If you play a power sport like football, wrestling, rugby, sprinters and the like then creatine is the go-to supplement for you.
Creatine works by growing phosphocreatine stores within the muscle, allowing for quicker regeneration of adenosine triphosphate (ATP) which the body uses for energy. This leads to more energy for your muscles, but there are many more benefits of creatine than just more energy.
Benefits include:
Increased strength – Studies have shown that creatine will increase strength and hypertrophy during resistance training.
Increased muscle mass – Creatine has also been shown to increase lean muscle mass in athletes with resistance training.
Enhanced ability for high-intensity
work – It aids in the release of ATP for more energy during strenuous activity.
Increased Brain Function –  Studies have shown that creatine can boost short term memory as well as performance under time constraints, such as during gameplay.
Enhance Recovery – Researches have concluded that reduced muscle cell damage and inflammation following the exhaustive exercise.
Any Negatives?
Creatine is not recommended for athletes who are looking to cut weight, it can increase body weight by retaining water. Cutting weight while on creatine can also be hard on the kidneys.
Not proven effective for endurance athletes
Our favorite creatine is Creapure HMB. This is a newer creatine product from Transparent Labs. Creapure HMB features 5000 mg of creatine monohydrate along with 2000 mg of HMB. Studies have shown that HMB is also effective at increasing strength and has even been shown to increase aerobic performance. This makes for one heck of a one-two punch and it is why we are currently recommending this as the top creatine for athletes as well as fitness fanatics. This stuff is the real deal.
You can find more info on Creapure HMB on their website or check out our article Top 5 Creatine Supplements to learn more about creatine and other top creatine products on the market.
Caffeine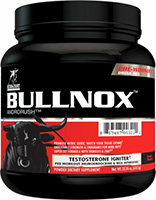 Caffeine can do more for you than just make you alert. It can be used to improve your game as well and has been for years. Caffeine is a well-documented ergogenic aid in performance studies, and its use in sports dates all the way back to the 1920s. Unlike creatine, this one is good for power athletes and endurance athletes as well
Benefits:
Better Endurance – Studies show that caffeine increases performance during prolonged endurance exercise and short-term intense exercise lasting approx. 5 minutes
Better strength performance – Caffeine has been shown to enhance strength performance as well as reduces perceived exertion and the awareness of muscle fatigue during exercise.
Better mental function – Your brain can also benefit from caffeine with better significantly improved auditory vigilance and visual reaction time.
Increased Energy – This one goes without saying almost.
Any Negatives?
Can cause insomnia, headaches, upset stomach and more in higher doses
You can find our top pre-workout supplements here, each of them has caffeine as well as other ingredients shown to increase strength and focus for ultimate performance. Or you could get caffeine just about anywhere although it may not be as effective as pre-workout supplements.
Be sure to follow the recommended dosage when it comes to caffeine. Too much of it can lead to trouble.
Protein Powder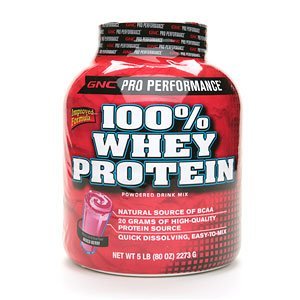 Third, on our list is protein powder. Protein is what will provide the building blocks upon which your muscle is made from, so without it, you simply can't build muscle.
Without the amino acids protein provides, you can't generate more muscle mass tissue. You can work out and train as much as you like, but no end result will be achieved.
A high-quality protein will digest faster than food protein, so ideal for right after a training session when your muscles are in need of quick repair, as noted by a study published in the Applied Physiology, Nutrition, and Metabolism journal.
Benefits of Protein Powder
Increase amino acid intake
Aids in post-workout muscle repair and recovery
Increase nutrition
Healthy snack substitute
We are currently recommending ProteinSeries 100% Grass-Fed Whey Protein Isolate as the top protein powder on the market today. It is all-natural whey protein from 100% grass-fed cows that aren't pumped full of steroids and hormones. It also has one of the industry's highest protein-by-weight ratios at 88% and doesn't contain any dyes or artificial sweeteners. Not to mention it does taste fantastic. To find out more information about this supplement and other protein powders check out our article Best Protein Powders on The Market
Fat Burners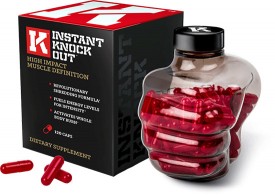 I know what you are thinking, "Why the heck are they recommending a fat burner?!" It's OK, this one isn't for all athletes. This one is only for athletes who need to cut weight like wrestlers, MMA fighters and so on along with people who would benefit from having a lighter playing weight (a linebacker who is 225 lbs is generally faster and more mobile then one that weighs 265 lbs.) If this is the case a fat burner can be a great help.
A good fat burner will help you:
• Cut weight faster 
• Increase your energy levels to improve your training
• Keep you full so you don't eat too much
At this time we are recommending Instant Knockout as the top fat burner for men and women available on the market. It features all-natural ingredients like Green Tea, Cayenne Pepper, and Caffeine that all work in sync to naturally and safely increase your metabolism throughout the day.
The website says it was originally formulated for MMA fighters and boxers to help them get cut up and ripped in time for a fight. It's literally been created to help athletes make weight.
For more information on Instant Knockout, you can check out their website or read up on more information about fat burners in our articles Best Fat Burners For Men and Best Fat Burners For Women.
Krill Oil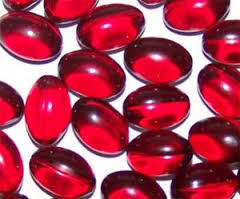 Krill oil is a lot like fish oil on steroids. Krill oil is a magnificent source of omega-3 fatty acids, which are key players in the athlete recovery process. It also contains two essential fatty acids, EPA and DHA, these help to reduce post-exercise soreness.
Other Krill Oil Benefits
Easy to Digest – no  "fishy" aftertaste
Studies have shown krill oil to be 48x more potent than fish oil
Supports heart, brain & joint health
Highest Purity – No Mercury
At this time we are recommending the CoreSeries Krill Oil as the best Krill oil on the market.
Nootropics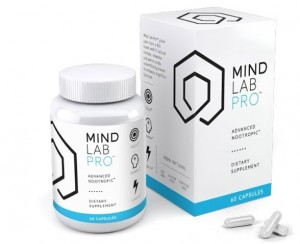 We have covered all the supplements for your body that will make you strong, faster, have better endurance and burn fat. Now it's time to move on to your mind. As you know, sports are not all physical. Your brain plays a huge roll in your success in sports.
Nootropics are supplements for your brain. The right Nootropic supplement will make think faster, accomplish more, improve brain speed and improve your memory without caffeine or drugs.
Benefits of Nootropics include:
Memory – Can help you remember complex plays and playbooks
Quick-thinking –  helps you make fast decisions during the game
Decision making – helps your ability to make decisions critical to the game
The ability to conceive a series of activities to achieve a goal.
The Nootropic we recommend is Mind Lab Pro. We like that it is all-natural. It contains the best ingredients on the market such including  Citicoline for improved memory and cognitive function as well as L-Theanine which is an amino acid that enhances concentration. It also contains Vitamin B6, which is very important for the production of neurotransmitters and Bacopa monnieri which can help you process information faster.
To find out more information about this supplement and other supplements for your brain check out our article Top 3 Supplements For Your Mind.
Conclusion
There you have the best supplements available for athletes today. No matter what your sports there is something on this list that will help you take your game to the next level. And there is no need to worry, none of these contain any illegal drugs if you were to be tested. We recommend showing your coach or administration the supplement facts panel on any product you use just to be on the safe side.