(Last Updated On: January 17, 2022)
Athletes and CBD may sound counter-intuitive, but there's actually more than meets the eye.
As it turns out, athletes can certainly get a boost from CBD that no other supplement can! That's why getting the best CBD for athletes can make a big difference.
CBD, or cannabidiol is one of the identified cannabinoid compounds within the cannabis plant. It's easy to confuse CBD with its neighbor, THC, the component that has psychoactive ingredients, but each has its own unique chemical structure and mechanism of action.
If you're an athlete, then you should definitely check out how CBD can help you. We've come up with a list of the best CBD for athletes and figure out which one you should buy today.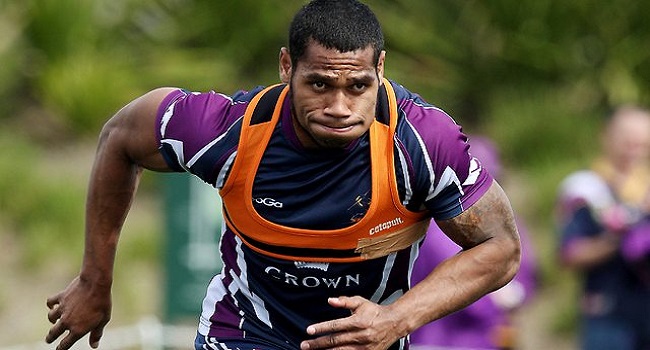 Related: Why CBD Oil Use is Growing Among Professional Athletes
Benefits of CBD Oil for Athletes
CBD is primarily used to bring about natural pain relief. Given that athletes punish their bodies each and every day to get better on their sport or discipline of choice, then it's not hard to see where CBD fits in the overall picture.
CBD became a legal alternative because current pain management methods involve the use of pharmaceutical painkillers, NSAIDs and opioids which, when taken for a long time can be harmful and even deadly.
What's more, there are about 8 million sports-related injuries recorded per year, and current models of treatment are obsolete. For this reason, athletes turn to natural sports therapy that can give them relief without any side effects.
How does CBD work? Easy. It binds to fatty acid protein and serotonin receptors and influences the athlete's endocannabinoid system to release pain-killing hormones within the brain, thereby maintaining balance. It's a useful component for those who are constantly under enormous physical stress and face possible injury as they work out or play sports.
1. Decreased Inflammation
Inflammation is a problem athletes will have to deal with as soon as they step off the court or after a gym session. All that strain put on an individual's muscles and joints can lead to negative consequences and can prove to be detrimental to that individual's performance.
The bottom line is, too much inflammation can be bad for you. CBD has remarkable anti-inflammatory properties that can decrease your immune system's response to the stresses of training. Recovery becomes much faster than usual and you'll experience less pain, to boot. [1]
2. Reduced Stress and Anxiety
Being an athlete can be stressful, all of the training and the pressure to win can stress athletes out and give them major anxiety which isn't fun and can interfere with your game and even affect your performance.
Studies have shown that one of the biggest benefits of CBD is the stress and anxiety relief it gives you. For some people, one dose can take the edge off and have you feeling more relaxed. For others it takes time and some experimenting with the doses before you notice the benefits. [2]
3. Pain Management
'No Pain, No Gain' is a quote that has some truths, but too much pain can be detrimental to an athlete's performance and ultimately, his or her well-being.
Opioids and NSAIDs have dangerous consequences when taken regularly and for prolonged periods of time, and other traditional pain management therapy are less effective.
The answer? CBD can give you long-term pain management solution with zero side effects. It can dial down pain levels when you're experiencing inflammation, sore muscles and other kinds associated with hard physical training. It's an excellent alternative to pain killers and is non-addictive.[3]
4. Better Rest & Recovery
Rest and sleep is a huge part of an athlete's regimen because it dictates how much training gain they can get. As such, the higher quality of sleep, the better. CBD has been found to provide a good night's sleep as compared to those who didn't take it. The reason? CBD replenishes the body's adenosine levels, a chemical that's responsible for making you feel drowsy. [4]
5. Suppressed Appetite
Contrary to popular belief, CBD does not give you 'the munchies', a state where you're constantly hungry and can't control eating. That characteristic actually describes someone who's had THC, which is the psychoactive component in cannabis.
Cannabidiol does the exact opposite. It doesn't get you high and gives you a feeling of satiety that lasts throughout the day. Whether you're looking to lose extra fats, build up lean muscles or simply want to follow a diet to the tee, CBD supplements can help. [5]
6. Stronger Immune System
Everyone can benefit from having a stronger immune system. CBD doesn't directly make it stronger, though- it normalizes bodily functions, e.g., sleep, recovery and energy so that your system is better-equipped to fight bacteria, viruses and diseases.
The wealth of antioxidants CBD gives is a welcome effect so your healthy cells last longer. The less sick days you get, the greater your sports performance and the better you'll be overall. [6]
Is CBD Legal for Athletes?
Athletes and professionals will certainly want to know- is CBD legal in the world of sports? Moreover, will they get in trouble when they start taking CBD supplements?
To cut to the chase, the answer is yes, it is legal. According to WADA, or the World Anti-Doping Agency, it's perfectly legal to consume CBD products, but only to a certain extent.
Keep in mind though, that other cannabinoids are still prohibited to use either in-competition or out-of-competition. Remember, CBD is just one of the hundred or so compounds in cannabis and is the only ingredient that's allowed for athlete consumption. Everything else is illegal, and if you're not careful you could get sanctioned for prohibited drug use.
Again, athletes are allowed to take CBD and only CBD if they want the benefits it can bring. You'll have to do your homework to ensure that the supplement you're taking only contains pure CBD and nothing else, especially THC.
THC is the psychoactive compound in cannabis that gets you high. All CBD products contain less than 0.3 percent THC which is why it is legal and you will NOT get high from it. The problem is CBD  supplementation isn't strongly regulated and there are a lot of companies doing it may not know exactly what they are doing or may be located overseas and they just do it as cheaply as possible. This means you could end up getting burned.
Bottom line, it is legal but you should be careful where you get it from. I would also check with your league rules before you start taking it.
Here is a link to what the  US Anti Doping Agency has to say about CBD that could help as well.
The Best CBD For Athletes
If you are an athlete looking for CBD, these are the best ones on the market for athletes.
#1 CBD Shred
CBD Shred is the best athlete-geared CBD supplement we've ever tried. The fact that it's made especially for athletes gives it that superb edge over all the other CBD competitors in this list!
CBD Shred works, whether you're an aspiring boxer, MMA fighter, endurance athlete or bodybuilder. Everything we've said about the benefits of CBD is here, including reduced inflammation, faster workout recovery and better sleep. Plus, PFX Labs has added a few useful additions to their formula to round out its effects.
Aside from the pure CBD isolate, CBD Shred contains proven fat-burning ingredients such as Garcinia Cambogia and Green Tea. We love the fact that there are zero stimulants that could lead to unwanted jitters. You get a fast-acting formula and a solid, 1,200mg of pure hemp-derived isolate with no proprietary labels and dosages.
CBD Shred is also the only product we'd recommend for athletes who want to pass the anti-doping tests. There are virtually no psychoactive effects, and THC content is just at 0.1 percent, which is way below the controlled substance mark.
On their official website, ShredCBD claims they use CBD isolate which contains only cannabidiol and no other components. Furthermore, they've outlined that CBD can certainly help with the most important aspects of training and performance, e.g., Rest, Catabolic Hormones and Athletic Endurance. In a study, it was found that CBD helped reduce the stress hormone cortisol, which in turn led to better athletic performance and muscle breakdown.
It's made in the US and under GMP-certified labs and registered facilities. There are zero artificial additives, fillers and GMO products that could interfere with your fitness and athletic goals. What's not to like?
If you're looking for the best CBD for sports, gym and professional bodybuilding performance, this is it. The on-point formula, excellent dosage and no-nonsense approach to athletic supplementation are all great points. Plus, you get free delivery of ShredCBD sent straight to your doorstep if you're in the US.
Pros
Amazing collection of ingredients
Great value for money
CBD isolate is legal by WADA standards
Cons
May interfere with other medication
Website: shredcbd.com
#2 Functional Remedies EndoSport Hemp Oil
Next on our list of the best CBD for athletes, we have a full-spectrum hemp oil. Functional Remedies EndoSport Hemp Oil is a premium full-spectrum extract of hemp that's combined with MCT oil from organic coconuts. The oil tincture serves as a supplement for sports people or those who'd like to try out the effects of CBD in their lives. In the ingredient label, you'll see whole hemp extract, active phytonutrients and MCT oil under a proprietary method called 'gentle lipid infusion'. It can be taken with a meal or placed under one's tongue.
Functional Remedies is a Colorado-based company that controls the CBD creation process, from plant cultivation to product refinement. The company's LipidTrans process involves the whole use of the hemp plant and its phytonutrients, bringing consumers to an 'entourage effect' that maximizes efficacy.
While we like what we're seeing with EndoSport Hemp Oil, it does have a flaw- the proprietary blend. This means a lot of things; for one, overall purity may be compromised as the company could be adding fillers without the consumer's knowledge, and two, this could probably compromise the WADA agreement that states athletes may only use CBD and nothing else. Realistically speaking, not a lot of people would risk their careers for an unproven product and components that could linger in the body for a long, long time.
Pros
Contains MCT oils
Can be taken a number of ways
Cons
Proprietary blend
Expensive
Website: www.functionalremedies.com
#3 Green Roads Muscle and Joint Heat Relief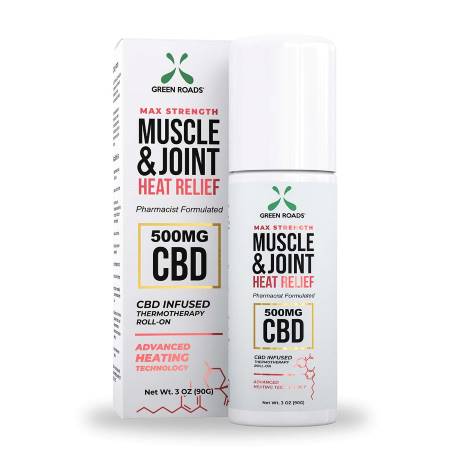 Green Roads Muscle & Joint Heat Relief comes in 250 mg and 500 mg variant in the form of a thermotherapy roll-on product. It's specially formulated to deliver essential botanicals and compounds to an athlete's tired limbs after a particularly strenuous workout or game. The CBD product contains a few extra ingredients that are designed to provide pain relief and supplement the workings of cannabidiol.
Manufacturer Green Road claims that their hemp is derived from the best crops in the US. Moreover, each CBD heat balm is formulated with the guide of a licensed pharmacist and tested under lab conditions by third party sources, where the results are added in as QR codes on the labels.
Green Roads Muscle & Joint Heat Relief is in compliance with regulations such as the 1970 Controlled Substances Act, the 2014 Agricultural Act and the 2016 Omnibus Appropriations Act.
Unfortunately, it's more like a pain relief medication than a full-fledged CBD product for athletes, which doesn't cut it for us.
Pros
Great for joint and muscle relief
Comes in 250 and 500 mg options
Cons
Only covers one benefit of CBD
Could present some allergies
Website: greenroadsworld.com
#4 Green Gorilla Hemp & Olive Pure CBD Oil
Green Gorilla's Hemp & Olive is their flagship product in the CBD industry. The Pure CBD Oil contains phytocannabinoid hemp extract, GG BioEnhanced Complex and extra virgin olive oil.
The dietary supplement measures CBD dosages in 'pumps' due to the liquid state of the product. 10mg is the daily dose limit, and the manufacturer says that their CBD is certified organic under USDA standards. More importantly, there's zero THC or any psychoactive properties that could affect your daily physical sports performance.
We like the oil aspect of CBD as it can sometimes be better than taking capsules, but then again it has a few glaring disadvantages that put it down to the #4 spot. Green Gorilla Hemp & Olive Pure CBD Oil looks like it was made for recreational use and not for athletes.
Pros
Comes in oil
Good mix of CBD and organic ingredients
Cons
Green Gorilla's product range can be confusing
Easy to go over the daily recommended dose
Website: ilovegreengorilla.com
#5 Diamond CBD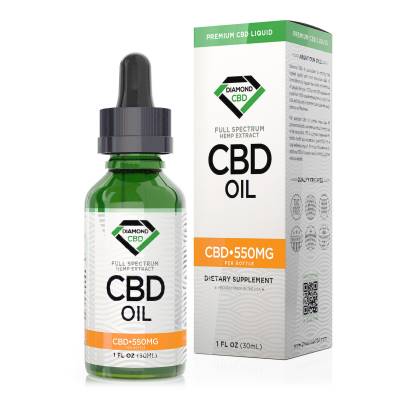 Strictly speaking, Diamond CBD is a merchant that sells a wide range of CBD products, including gummies and vaping oil for enthusiasts. A quick look under the category 'CBD Oils' reveals a plethora of options, including THC-free, non-GMO, hemp oil, oral drops and tinctures. You could even go for flavored or unflavored ones.
Be careful when shopping on Diamond CBD as you wouldn't want to get a product you won't be able to use just because you didn't read the label. Athletes will want to check and see if there are traces of THC or other cannabinoid components that could disqualify you from competing in tournaments and sporting events.
Diamond claims that their products are made in the US and that there's less than .3 percent THC on all their items. In our opinion, there are just too many options and not one is designed to meet an athlete's demands.
Pros
Has several pure CBD options
Responsive website
Cons
Website: Diamondcbd.com
Remember, the choice you make will dictate just how much you'll be getting out of your CBD product. If you want all the plusses of CBD that can supercharge your training and athletic performance, then choose a specially-formulated supplement that can get you there. Now you know the best CBD for athletes.
References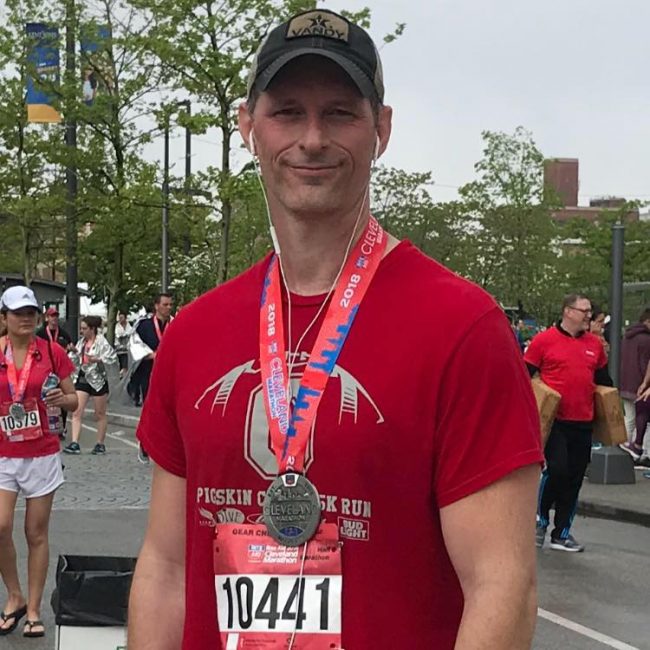 Ryan is a former college wrestler and lifelong fitness fanatic. He has run half marathons, done mud runs, placed in body transformation contests, coached wrestling and now coaches girls soccer. Not to mention he has also tried literally hundreds of supplements over the years and has a vast and thorough supplement knowledge. He has written for Muscle & Strength, Testosterone Junkie, The Sport Review and other publications. He is also the editor in chief of this website. Feel free connect with him on his LinkedIn page below.