(Last Updated On: April 27, 2022)
Any conversation about building muscle, bulking up and reaching fitness goals won't be complete without mentioning whey protein.
In the same vein, any conversation about whey protein will lead to, 'should I take normal whey protein or grass-fed whey protein?'
First-timers will wonder what the difference is between regular whey and grass-fed whey. The answer is simply- grass-fed whey comes from grass-fed cows, which means none of the bad stuff that comes from milk sourced in captivity.
You know the benefits that come from getting more protein (if not, let's talk about it later), but what about the benefits that come from grass-fed whey?
Thankfully you won't have to exit this page to see the answer. I'll outline the plusses of getting your whey from natural, happy sources and why you should make the switch to grass-fed as soon as possible.
I'll even list the 15 best grass-fed whey protein powders so you can make an informed decision right away!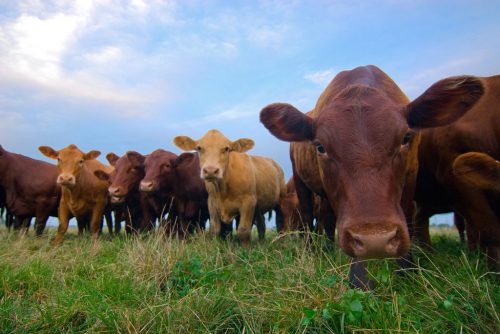 The 15 Best Grass-Fed Whey Protein Powders
These are the 15 best grass-fed whey protein powders on the market today.
#1. 100% Grass-Fed Whey Protein Concentrate by Transparent Labs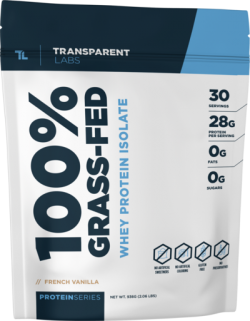 I've been a fan of Transparent Labs ever since the time I tried their 100% Grass-Fed Whey Protein Concentrate. It perfectly embodies what grass-fed whey proteins should be- pure, less processed protein, plenty of beneficial nutrients and free of GMOs, hormones and steroids.
ProteinSeries Whey Protein Concentrate is leaps and bounds ahead of the competition. If you've read how grass-fed whey has more benefits than regular whey protein, imagine that multiplied by a factor of 10. That's how potent it is, and only a few brands can offer that claim!
Okay, so let's get down to the details. Each serving of 100% Grass-Fed has pure 24 grams of protein. Since it's a concentrate and not an isolate, you get more fat and the good stuff that comes with it, such as Lactoferrin, cysteine, immunoglobulins, minerals and vitamins.
Ingredient potency is all but assured since it's sourced from grass-fed cows in the US. Let me also point out how there isn't anything that could ruin the whey protein composition- no artificial preservatives, GMOs, coloring, sweeteners and all that. So when you drink 100% Grass-Fed Whey Protein Concentrate you're all but assured that you'll be getting the best protein supplement money can buy.
A quick look at the official website reveals how they've managed to add two new flavors into the mix. You can get Strawberry Cheesecake or Cereal Splash, alongside staples such as Vanilla, Milk Chocolate, Salted Caramel and Mocha. As for quantity, there's one, two or three tubs- personally, I'd recommend 3-tub orders since they offer more bang for the buck (and a discount, too).
Pure, clean and effective. This is what I'd use to describe 100% Grass-Fed Whey Protein Concentrate. It is the best grass-fed whey protein available today.
Pros
Has the purest whey protein concentrate content
Sourced from American grass-fed cattle
Huge discounts on bulk orders
Cons
Free shipping only in USA
Website: www.transparentlabs.com
Related: Best Protein Bars for Muscle Building, Keto Diet, Healthiest and more
#2 Grass-Fed Protein from Gnarly Nutrition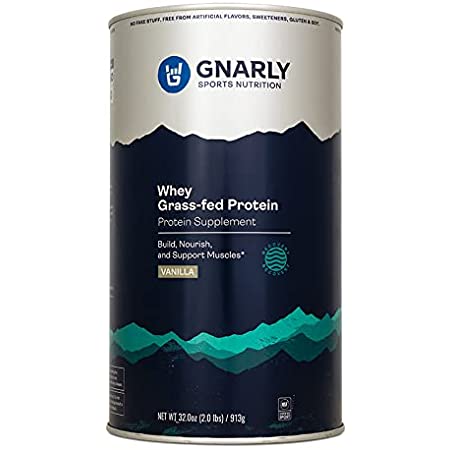 Up next, we have another top-notch whey protein supplement from Gnarly Nutrition.
Gnarly uses whey protein derived purely from antibiotic-free, non-rBGH grass-fed cow milk.
Their grass-fed whey is loaded with Omega 3s, healthy fats, and each serving delivers 25 grams of muscle-building protein.
narley Whey also delivers pre and probiotics to support digestion and gut health, along with a digestive enzyme mix that improves absorption.
The protein is made to be mixed with water, but I prefer it with mild and blends up smooth and creamy.
We also like that they sell it in travel packets rather than just the tub. The travel packets make it a lot easier for people who are on the go and don't want to haul some big tup of protein around.
The only real negative with this protein is that it only comes in vanilla and chocolate, both of them are solid, but if you are looking for more exotic flavors, you will have to look elsewhere.
Pros
25 grams of protein per serving
Delivers Omega 3 Fatty Acids
Excellent mixability and taste
NSF Content Certified Product
Cons
Only flavors are vanilla and chocolate
Website: GnarlyNutrition.com
#3. Naked Whey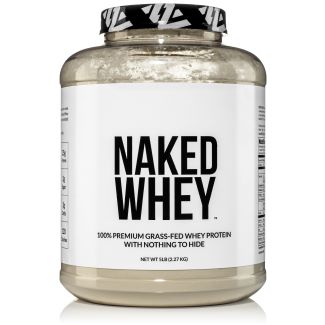 Naked Whey is grass-fed whey protein, pure and simple. If it isn't clear enough, here's what you'll be getting when you buy the supplement: 100 percent, premium whey protein without artificial sweeteners and additives.
How is whey concentrate better than whey isolate? In Naked Whey, you get the answers right on the brand's official website. Aside from getting nutritious BCAAs, you also get omega-3s, conjugated linoleic acid, lysozyme, lactoferrin and beta-lactoglobulin in every serving. All those additional compounds make for more lean muscle, less fat and a boosted immune system!
I was pretty impressed at how Naked Nutrition was able to cold process their whey protein and avoid the denaturing process. The protein you get here has a greater bioavailability, which means your body absorbs it faster and turns it into something you can use. Better recovery, energy and muscle growth are just a few things you can look forward to with Naked Whey.
By the way, the whey you get from Naked Whey is from California dairy farms, which is markedly different from ones sourced in the UK, New Zealand and others. Colder climates mean grazing won't be available year-round, and this isn't the case with California. As for flavors, you get to choose from Natural, Strawberry, Vanilla and Chocolate Variants.
Naked Nutrition offers interest-free payments and savings when you subscribe to them via a newsletter. It can help bring down the cost especially when you've committed long-term.
Don't let the plain Jane look of Naked Whey fool you- it's a super potent, grass-fed whey protein powder that comes a close second to 100% Grass-Fed Whey Concentrate.
Pros
Sourced from dairy farms in Northern California
No artificial sweeteners and additives
Offers discounts and interest-free installments
Cons
Plain packaging can put off those who are attracted to in-your-face advertisements
Website::NakedNutrition.com
Related: The 15 Best Whey Protein Isolate Powders
#4 Grass-Fed Whey Protein by Promix

The one thing that stood out to me when taking Promix's Grass-Fed Whey Protein was the taste. Their Vanilla, Peanut Butter and Chocolate Peanut Butter were very creamy and needed no additional milk or sugar- just fill 'er up with ice and water and you can enjoy a nutritious drink anytime!
There are only a few whey protein concentrates that can make my top three, and Grass-Fed Whey Protein easily rounds that out. If for some reason you can't get 100% Grass-Fed Whey Protein Concentrate by Transparent Labs or Naked Whey then Promix's whey concentrate should suffice. It's got a lot in common with them, including a 30-day refund guarantee.
So, where does the whey come from? The answer is heritage breed cows located in North California. Using an undenatured processing for utmost bioavailability, Promix also upholds small-batch measures and third-party testing to prove they have nothing to hide.
There are no fillers, GMOs, hormones, gum, soy, antibiotics, hormones, gluten and stuff that could hinder your fitness goals. The fact that the company gives away 1 percent of its sales to conserve the environment is a nice plus.
Each 5 lb. package contains 75 servings of protein at 25 grams. Rounding out the good stuff are 5.9 grams of BCAAs, Sunflower Lecithin and Maple Sugar as a natural sweetener. For flavored ones they add Raw Cacao and Cocoa, Vanilla and Peanuts for Chocolate, Vanilla and Peanut Butter, respectively.
Grass-Fed Whey Protein by Promix is a solid option for those who want their protein drinks to taste great. The pure whey content is just icing on the cake.
Pros
Flavored variants taste awesome
Excellent bioavailability
Has a risk-free guarantee
Cons
Website a bit tricky to navigate
See this product on Amazon
#5 Grass-Fed Whey Isolate byNutraBio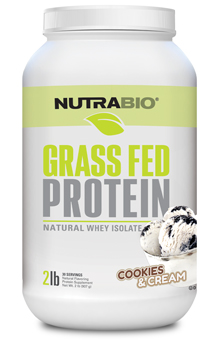 NutraBio's whey protein product delivers 25g of pure protein in each serving. The company gets their isolate from animal welfare-friendly, antibiotic and rBST hormone-free, environmentally responsible and Non-GMO sources. As such, the whey supplement offers naturally occurring BCAAs and whey fractions such as glycomacropeptides, lactoferrin and immunoglobulins for muscle growth, recovery and repair.
Nutra Bio boasts a fully transparent label that's free of sweeteners, flavors and artificial colors. Speaking of, you can get it in staples such as Vanilla, Cookies and Cream, Chocolate and something that's unique, Matcha Latte. Although there's no soy, there's Xantham Gum and the label doesn't show fat, sugar and cholesterol content.
The company has a 'no compromise' policy and it shows in their processes. The main factory is in New Jersey and has been inspected by the FDA. You can also check the 3rd party lab test results on Checkmysupps.com, although it's owned by them.
Pros
No soy, lactose and artificial flavoring
Mixes well with just water
Cons
'Transparent' label isn't really so
Magnesium content is very high
See this product on Amazon
#6 Grass-Fed Whey by MusclePharm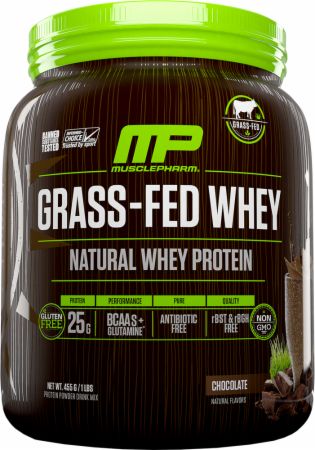 MusclePharm claims to have hired a team of naturalists, scientists and athletes when they created Grass-Fed Whey. You get the usual slew of wholesome ingredients sourced from cows who eat natural grass all year round.
The process of extraction was done using cold cross-flow microfiltration, which preserves the good stuff and makes it more bioavailable to those who take them. There's no lactose, cholesterol and fat, but then you get a warning that the supplement may contain allergens in the form of milk. As such, I'd advise you to read the label carefully before you pull the trigger.
MusclePharm keeps things simple in terms of flavor- you get Chocolate and Vanilla, with Vanilla being out of stock. Reviews aren't that convincing and the price will make you think twice.
Pros
Chocolate is tasty if a bit too much
Tested and passes banned substance test
Cons
Constantly out of stock
Considerably more expensive
See this product on Amazon
#7  SFH RECOVER Whey Protein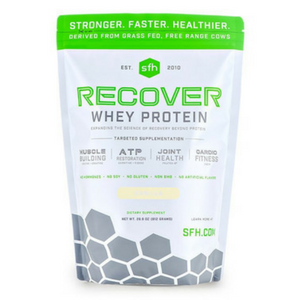 SFH stands for 'Stronger, Faster, Healthier', a company that was established in 2010. Their product, Recover Whey Protein is a supplement that targets joint health, cardio fitness, ATP restoration and muscle building.
SFH Recover is mostly used as a post-workout shake to shorten recovery time and allow you to get back sooner. The SFH promise is about having zero artificial flavors, rBST hormones, GMO components, soy and gluten. Also, keep in mind that this isn't sourced from grass-fed cows although there are a few extra nutrients such as Leucine, Creatine and Coenzyme Q10.
Recover only comes in 1 bag size and flavors are only two- Chocolate and Vanilla. Instead of coming in a bottle, you get a packet that's more portable and convenient.
Pros
Transport-friendly packaging
Has Leucine, Creatine and N-Acetyl L-Carnitine
Cons
Non-grass-fed
Only two flavors
See this product on Amazon
#8 Sport Certified Grass Fed Whey by Garden of Life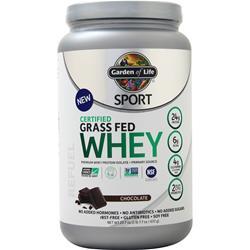 Garden of Life is a relative newcomer to the whey protein niche but their Certified Grass Fed Whey is already making waves in the US and abroad. One significant difference is the inclusion of the probiotic B.lactis, which supports the immune system and can keep you healthy even when under extreme stress.
What makes Sport Certified different from the others, you ask? its whey is sourced from cows in Ireland and in small herds for eco-sustainability. The country's inherent climate is said to provide nutritious grass for the animals to feed on. As with most of the supplements here the cows are free to move about and roam all year round. Last but not least, the whey protein is micro-filtered, undenatured, cold processed and free of harmful hormones, GMOs, BSEs and antibiotics.
The only things that let us down is the steep price, the rough texture and the inclusion of erythritol, which can cause unwanted bloating and gas.
Pros
Inclusion of immune-boosting probiotics
Sport certified means no athletic banned substances
Cons
Expensive
Can cause bloating, gas and nausea
See this product on Amazon
#9 Grass-Fed Whey Protein Isolate & Concentrate by Opportuniteas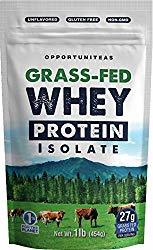 Opportuniteas has created two varieties of its grass-fed whey supplement- one that's concentrate and the other, isolate. You'll want to pick the right product if you want to achieve your fitness goal. But other than that it's mostly the same.
Perhaps the biggest letdown of the whey protein is its packaging. Those who will like it will find themselves burdened with many single-pound packets because that's the only size they have. Yes, you can easily get more but then it's a waste of time and containers.
Pros
You can choose from isolate or concentrate
27 grams of whey protein
Cons
Limited to 1 lb. size
Needs additional flavoring
See this product on Amazon
#10 Unflavored Grass-Fed Whey by NOW Sports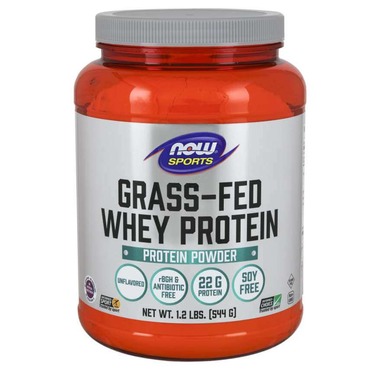 Like our number 9 pick, NOW Sports' Unflavored Grass-Fed Whey is limited to one size (1.2 lbs.) but that's where the similarities end.
You get 22g of protein per serving that's free of antibiotics and rBGH hormones. Although the company didn't specifically mention where their protein source comes from, they do promise an undenatured and ultrafiltration process for added BCAAs and bioavailability.
The supplement is nut-free, soy-free, paleo-friendly, keto-friendly, non-GMO and free of eggs and corn. You also get a smattering of non-essential amino acids and vitamins and minerals in the mix.
Pros
Good for vegans and vegetarians
Cons
Unflavored has a strange aftertaste
May cause slight side effects
See this product on Amazon
#11 Grass-Fed Whey Protein by Raw Organic Whey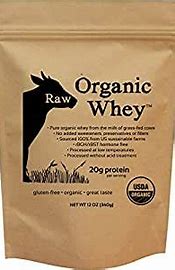 The official Raw Organic Whey brand has its website stuck in the 2000s in terms of design and graphics. Plus, it seems like their marketing is copied off of someone else's, promising 100% pure organic whey from grass-fed Jersey cows (sound familiar?)
A closer look reveals a potent yet lacking 20g protein content per serving. It has one saving grace, though- it's one of the most affordable grass-fed whey in the market. Also, the company mentions that their technique lies in sweet processing to separate the whey and fat.
If you prefer organic, this could be the best organic grass-fed whey protein on the list.
Pros
Very high quality
Comes in several sizes
Cons
Expensive
Only 20g of protein per serving
See this product on Amazon
#12
Nutricost Grass-Fed Whey Protein Isolate
Grass-Fed Whey Protein by Nutricost is one of the few whey proteins that's formulated for both male and female physiques. It's NSF certified for sports and has no gluten, rBST hormones and soy.
For transparency's sake, the whole list of ingredients is already on the website. The nutrition label is available to view, as well as the amount per serving and daily value.
Nutricost promises faster absorption, a consistency that goes well with just water, and better muscle growth and recovery. Everything is outlined in one quick easy-read format so you can make an informed decision.
What's strange is that there aren't too many reviews of Grass-Fed Whey Protein by Nutricost, but we can't rely too much on the glowing and positive reviews on their official website. However, I personally find the dosage on the most important components to be lacking.
Pros
Transparent label and website
NSF-certified for banned substances
Cons
Under-dosed ingredients
Not many online reviews
#13 Muscle Feast Grass Fed Whey Protein Isolate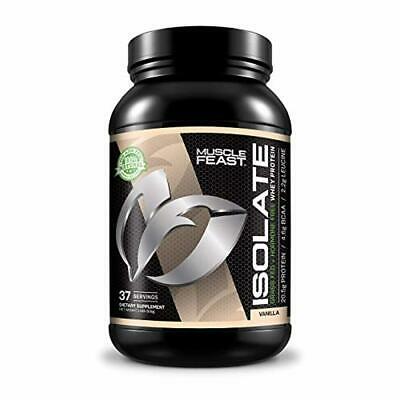 I admit, the Grass-Fed Whey Protein Isolate by Muscle Feast has all the makings of a great whey protein supplement. But what looks good on paper falls short among the great ones because of a few things.
The isolate supplement gives you 21.5 grams of protein per serving, which is sourced from grass-fed cows and prepared kosher. It's natural, gluten-free and vegetarian-friendly. So where did it all go wrong?
The dosage is watered down, and the mixture is clumpy and insoluble. This reflects on why the price tag is so low compared to the others. My recommendation? Pass on this and get something else.
Pros
Active on social media
Very cheap
Cons
Weak dosage
Very difficult to mix with water
#14 Grass-Fed Whey Protein by Bodylogix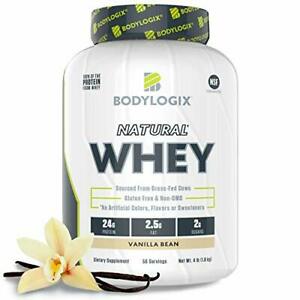 BodyLogix's whey protein packaging is pretty, and their marketing is spot-on. You can get it in Vanilla Bean, Decadent Chocolate, Snickerdoodle(?), Caramel Chocolate Chip or Unflavored, and in sizes such as 4 lbs, 2 lbs and 1.85 lbs.
The brand claims that their whey protein has high bioavailability but when I tested the effect didn't come after an hour. Unfortunately, some of the ingredients they have are known artificial compounds, which definitely do not help their 'all-natural' cause.
Pros
High visibility online
Comes in unique and interesting flavors
Cons
Has artificial ingredients
Low bioavailability and effectiveness
#15 Whey Isolate Protein by BuiltByStrength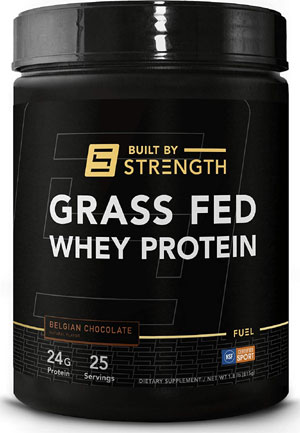 Built by Strength has an impressive showing in that it has two products on the list. It's Whey Isolate Protein is an all-natural whey isolate protein that can repair and build muscle without having to deal with fat, sugar or cholesterol.
You get 25 grams of protein, 3 grams of carbs and 1 gram of fat in every serving, as well as the usual EEAs, Leucine and BCAAs. You can get many benefits from isolate protein, including boosted metabolism, quick absorption and faster downtime in-between gym sessions.
Pros
NSF Certified for Sport
Tasty Vanilla and Belgium Chocolate flavor
Cons
Not sourced from grass-fed cows
Has stomach irritants
Bonus Pick –  Grass-Fed Whey by AGN Roots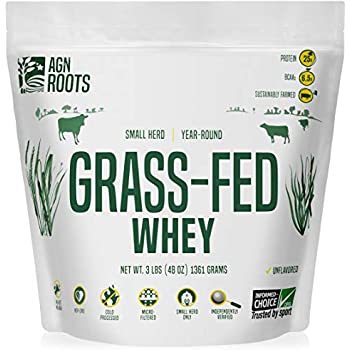 Rounding out our list of the best grass-fed protein powders we have Grass-Fed Whey by AGN Roots. AGN Roots is all about natural and sustainable products, and it shows in their Grass-Fed Whey supplement. The protein powder has passed AWA standard and the whey comes from Irish cows within a sustainable setting. It's also ASPCA Certified, which means the brand is more reputable than most out there.
I'd recommend going for the smaller size if you're trying it out since there's no moneyback guarantee. You may also have an issue with the resealing mechanism and the way it foams when you use a blender.
Pros
Sustainable and eco-friendly practices
Smooth tasting and mixes well
Cons
No moneyback guarantee
Lacks nutritional depth
Why Use Whey From Grass-Fed Cows?
Would you believe that grass-fed cows produce better quality protein compared to cows that are kept in cages?
It's true! Science and farms (and common sense) have realized that an animal's quality of life has a direct effect on its produce, e.g., meat, eggs and milk.
In cows, livestock owners discovered that allowing their animals to roam free and graze on grass instead of hay or grain equals greater nutrients, which includes the all-important protein.
Not only that, but free-ranging compared to CAFOs, or concentrated animal feeding operations is better since the cows are less likely to get diseases and aren't injected with steroids or hormones for artificial boosting of growth and food output.
Under the microscope, grass-fed cows have higher protein concentrations as well as the good stuff, such as Omega-3, CLA, vitamins and minerals, among others.
That said, grass-fed whey protein is more expensive than just regular whey protein but at least you won't be drinking protein laced with GMOs, hormones, steroids and fillers.
My recommendation is if there's a better alternative then go for it!
Related: Different Types of protein powder explained: which is right for you?
The Benefits of Using Protein Powder
Grass-fed whey is literally pound for pound better in terms of nutrients. It's packed with omega 3 fatty acids, calcium, potassium and of course, protein.
More protein (in the form of a powder supplement) can mean these benefits:
Shorter Recovery Periods
Protein is usually taken post-workout because it can help repair not just the muscles but bones and ligaments as well. Whey protein supplements your diet and lessens the risk of getting injured while training. Plus, that extra protein will come in handy in rebuilding the muscle you tore down after a brutal session.
Greater Strength
Protein is the key to gaining more strength. The more strength you have the greater your work capacity and training intensity.
Whey protein acts as your body's fuel and powers each lift you do. It's directly related to pump so you can make the most every time you hit the gym.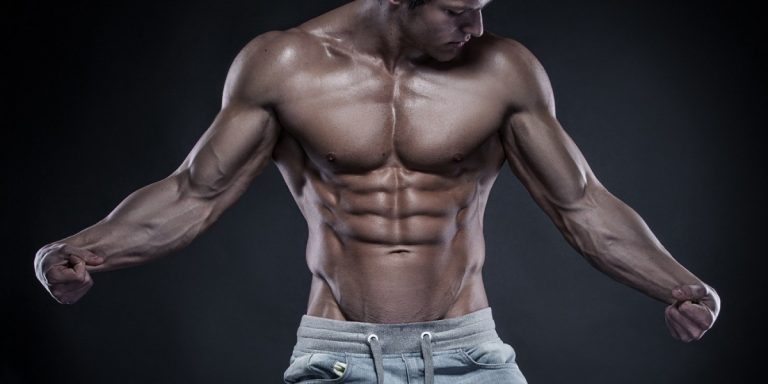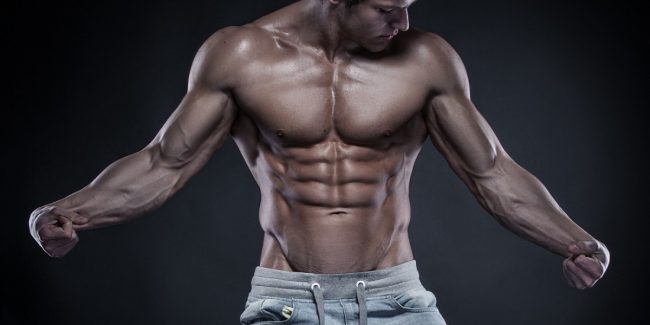 More Lean Muscle Mass
The recipe for building lean muscle is simple- you must do weight training and supplement with protein to get the best results. Your aim is to enter a cycle of muscle breakdown and muscle rebuilding to produce a leaner and more muscular physique. It should come as no surprise that higher-quality protein accelerates the process.
Fat Loss
How does protein make you lose fat? It all boils down to lean muscles. Specifically, the more lean muscles you have, the higher the body's metabolic rate. Plus, protein breaks down more slowly and sustains you for a far longer time.
Satiety is key to consuming fewer calories. Plus, getting into the muscle building and breakdown cycle targets all those fats stored in your body.
Related: The 15 Best Casein Protein Powders
Conclusion
There you have it- a comprehensive guide on everything about grass-fed whey protein powders. When it comes to feeding yourself, natural is still the best as you'll stand to gain the most in terms of nutrition and overall health.
As opposed to just whey protein, you can get a well-rounded nutritional feast with grass-fed whey protein. I assure you that you'll immediately feel the difference when you make the switch!
All in all, I recommend either 100% Grass-Fed Whey Protein Concentrate by Transparent Labs or Naked Whey. Nothing comes close in protein purity and transparency. The thousands of positive reviews cement this fact. Try them today!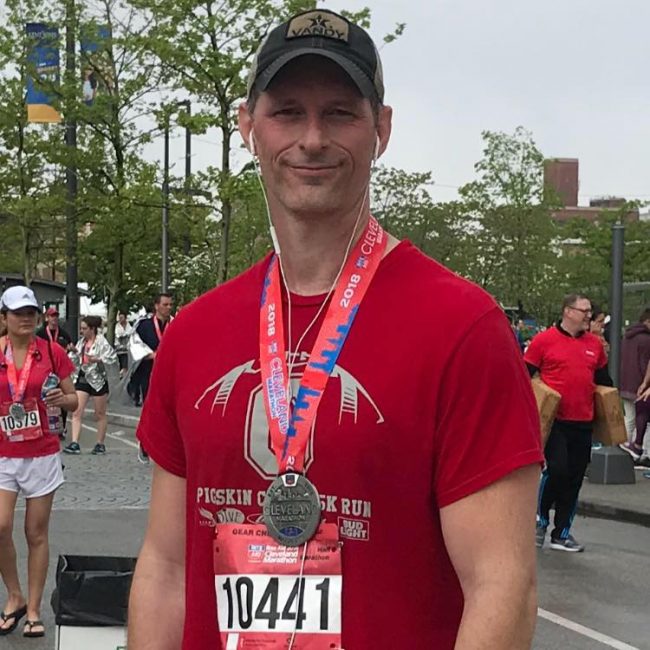 Ryan is a former college wrestler and lifelong fitness fanatic. He has run half marathons, done mud runs, placed in body transformation contests, coached wrestling and now coaches girls soccer. Not to mention he has also tried literally hundreds of supplements over the years and has a vast and thorough supplement knowledge. He has written for Muscle & Strength, Testosterone Junkie, The Sport Review and other publications. He is also the editor in chief of this website. Feel free connect with him on his LinkedIn page below.