(Last Updated On: April 14, 2017)
We are very excited to bring you our new quick chat series with Danielle Sidell. A few quick questions with Danielle about the open, training, diet and life. This is the first Q&A in the series. If you do Crossfit and don't know who Danielle is yet we have a feeling you will be finding out real soon.
How excited are you to get started on the 2014 Open and put the 2013 Open behind you, or have you done that already?
I am beyond excited. Really words can't describe how excited I am. I have been waiting for this season to come for a year now. I have put in a lot of training hours and for it to be 3 days away is surreal! I put 2013 behind me since the day I was disqualified.
Do you ever think of what happened last year as a blessing in disguise?
Totally! I had a lot of weaknesses back then. I was gone for 6 months due to Basic Training and AIT. That time off killed me and set me back a ton. It was truly a blessing in disguise. I am a ten times better package now and will be more fun to watch 😉
How do you see yourself as a Crossfit athlete now compared to last year at this time?
I am more prepared! I am stronger both physically and mentally. I have developed my athletic abilities a ton. My Olympic lifts are improving every day! I am a totally different athlete now than what I was last year.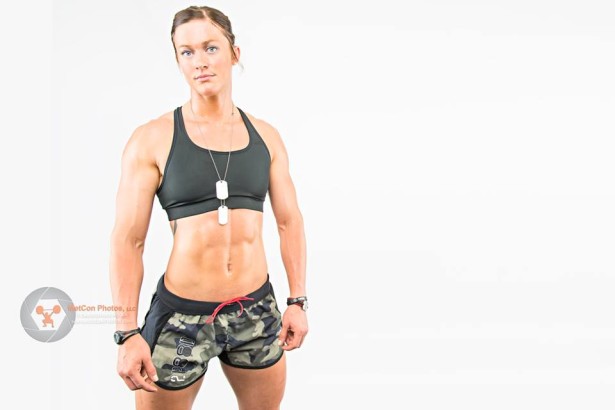 The open starts in just a few days, are you ready or do you wish you had more time to prepare?
I was born ready!
Where will you be when they announce 14.1?
At the edge of my seat looking at my computer!
www.MetConPhotos.com
© Christopher Nolan – MetCon Photos, LLC – ALL RIGHTS RESERVED
Danielle Sidell
Facebook Page: www.facebook.com/pages/Danielle-Sidell
Website: www.daniellesidell.com
Instagram: @dani_sidell
Twitter: @Dani_Sidell
Youtube: www.youtube.com/user/DanielleSidell