Post updated on
How did you get started in bodybuilding/fitness?
I was a runway fashion model and became bored with that and made a transition to fitness modeling. I had a thinner body as a fashion model and decided I preferred the fitness model look. I wanted people in general to notice me more, notice my legs more, for example. I also saw fitness modeling as a great opportunity to earn extra money and travel. I have been able to travel to great places and meet great people. In addition to modeling, I have acquired other interests, such as fashion design, language translation, and working with publicity and marketing.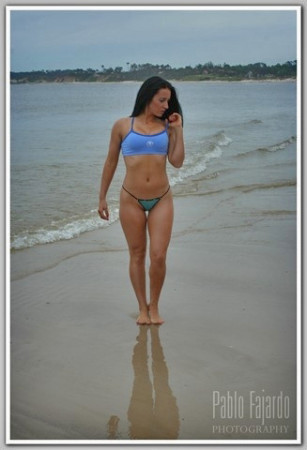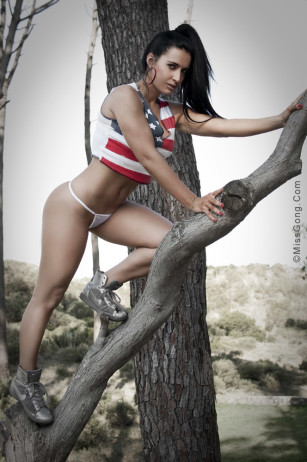 Do you ever do any non traditional training?
I do not train normally, because I am not normal, just joking of course.I train Crossfit Wednesday and Friday and standard fitness exercises the other days of the week. Tuesdays and Thursdays, I train with Muay Thai. I like the variety in my overall routine, it prevents the exercises from becoming stale.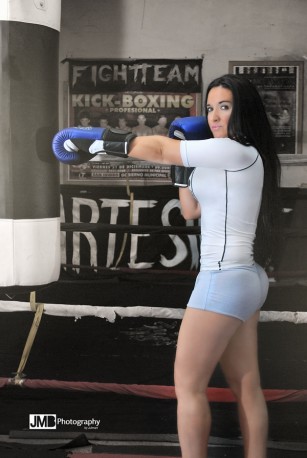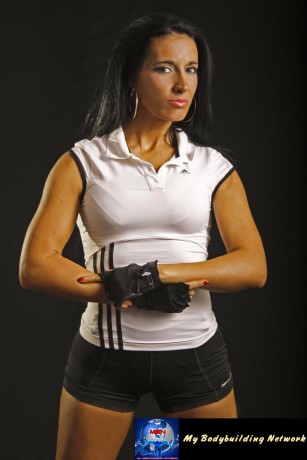 Can you give us a sample of your routine?
Sure on Monday I train legs, squats, leg press, leg extensions and some specialty exercises for glutes, 4 x 12 reps
Tuesday: Cardio and triceps in the morning and Muay Thai in the afternoon.
Wednesday: Training Crossfit and legs with 500 reps for abs, 100 for legs, and 50 reps for calves., then relax and run 4 sprints.
Thursday : Some cardio in the morning and Muay Thai in the afternoon.
Friday : Crossfit again, but focusing on arms, and 50 swings with kettlebells, 50 burpees, 50 bicep curls, and 4 sprints. I change this routine up every other Friday, Crossfit gives a lot of variety.
What kind of music do you listen to when you are working out?
I love trance or hardtrance music, but sometimes I listen to the music being played in the gym.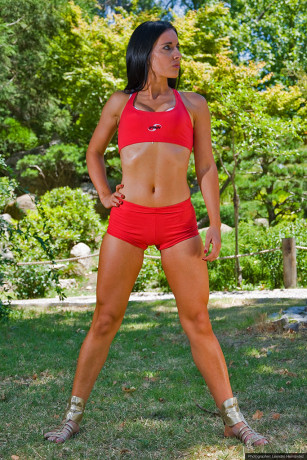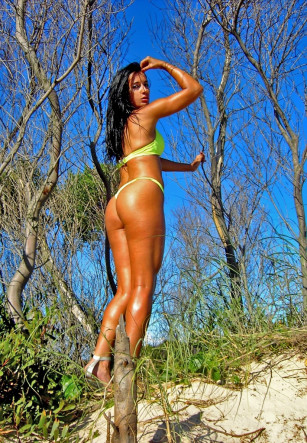 What does your diet look like when you are trying to get lean?
I try to eat light in the evening. Tuna with vegetables or only salad. I hate that, but sometimes need to do it. If I eat well at night, I have more energy to train Crossfit in the morning.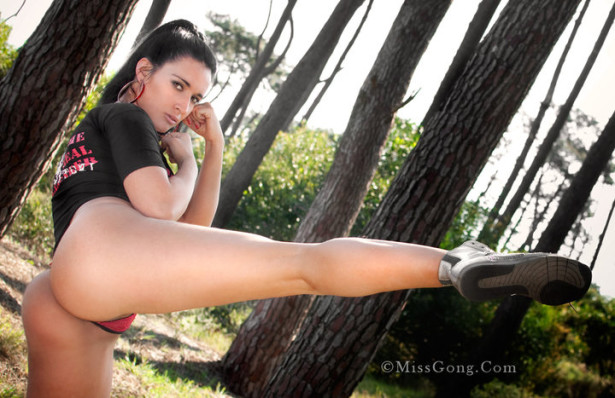 List the top 10 foods we would find in your kitchen
Tuna
Salmon
Many kinds of salads (tomato, lettuce and onion), asparagus, basil, cherry tomatoes and cheese
Rice
Fruits
Sometimes fresh fish
Pasta of course
Eggs
Chicken sometimes, but not very often.
I like a lot of Italian food so I try to use the original recipes but I modify the ingredients to make them healthier. The mix of pasta and vegetables is healthy and I am a good cook. I mostly drink Gatorade and water. I also like the taste of the products from Forever Living and Herbalife.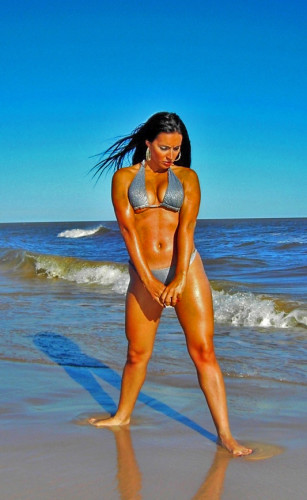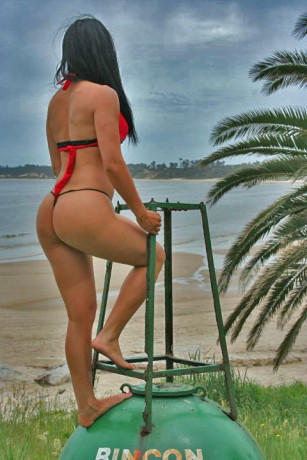 What kind of cardio do you like best and why?
Crossfit is my favorite. I train Crossfit because it is very fun and provides effective results. With Crossfit you can really lose weight quickly, more effectively than with a gym routine or diet. Just train with Crossfit and will see the results soon. Your strength will increase progressively. Crossfit is very fun because you have a great amount of variety in the exercises and change them frequently, which helps prevent boredom and staleness from setting in. It's a mix of balance training, cardio, and resistance training. Is will improve you physically, psychologically, and emotionally. I train primarily for strength and good health.
If you could give somebody only one fitness tip what would it be?
For women who want have great glutes, the best exercise is squats with heavy weights. this will help your legs and glutes to be well-toned and shapely. Through dedicated training over time, you can achieve the butt you desire.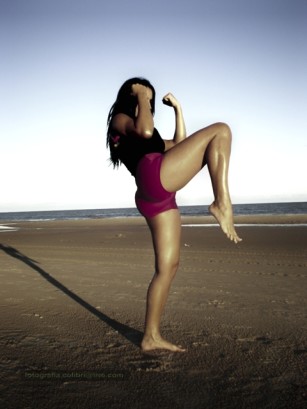 Tell us about your biggest bodybuilding/fitness influence?
American athletes are very good. They are a big influence on me. There are so many great athletes who have influenced me, I could not even begin to list them.
I would like to represent for various companies or sponsors, as an ambassador for what a healthy and strong woman can achieve
Favorite cheat food?
Potatoes chips for sure and pizza.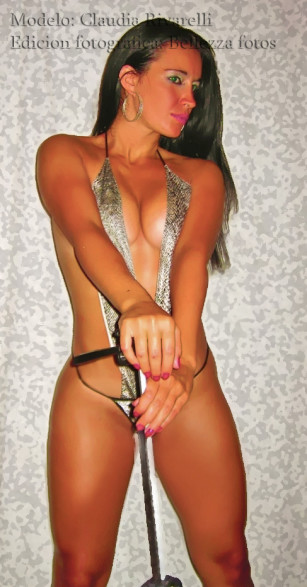 Do you take any supplements?
Omega 3 , Sometimes Forever and Herbalife.
What does the future hold for you?
I hope for good jobs and assignments, especially to represent products. I would also like to travel extensively.
Claudia Rivarelli
Facebook fan page:  www.facebook.com/pages/Claudia-Rivarell
Twitter:https://twitter.com/claurivarelli