(Last Updated On: April 1, 2018)
How did you get started in bodybuilding/fitness?
I initially got started in bodybuilding and fitness when I was roughly 17 or 18 after playing sports for the better part of 14 years. I had always been very competitive being the middle child out of 5 kids growing and my parents found an easy way to channel my non stop energy through playing sports.
Naturally I had a easier time progressing in soccer so shortly after my second year of playing I wound up trying out for a competitive travel soccer team and making it.A few years later when I was around 12 I found myself sent overseas to play soccer in England with a travel team to compete in multiple tournaments across Europe and different towns in England.
I continued to play soccer for years after but something started to feel off and it became more of a chore then a passion for me to play. I wound up quitting soccer and decided to not focus on sports and enjoy the last part of my senior year of high school with my friends. I had always been sort of teased growing up about being small and without playing sports I wanted to try to fix that and devote my time to gaining as much muscle as I possibly could to make sure that I would no longer be the small guy.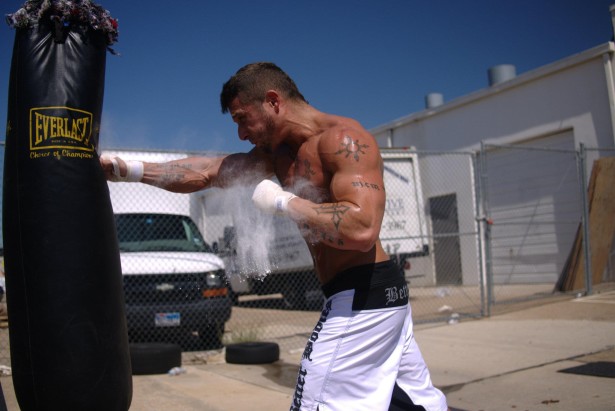 I think within that first year I read every article about training and wanted to learn anything and everything I could. I noticed I gained muscle rather quickly and my body changed dramatically from this 98 pound kid to around 115 pounds within a few months. I knew I needed to take it to the next level and wound up going to a local gym call Brickhouse Gym which was by definition what you would imagine a dungeon gym would look like. I had started to get frustrated because I hadn't seen the results that I had wanted so I decided to hire a personal trainer to help push me further to where I wanted to go.
I worked with my trainer for the better part of 3 or 4 months until I felt I was able to do it on my own and keep progressing. I decided to become a Personal Trainer a few years later and devote my life to fitness and health and felt I had finally found that passion I had once lost. I first came across competing shortly after I was laid off from my job as a Exercise physiologist at a Chiropractic group that I had done sports rehabilitation at. I think at that point in my life I needed something to devote my attention too and redirect my life's path and turn all the negative that seemed to be engulfing my life at the moment and turn all the negative into something better then I had before. I spent the next 5 months training for the 2011 Europa Super Show and getting settled into my Corporate Wellness job for Capital One which I am still currently at.
I wanted to change my life for the better and after walking off that stage for the first time I felt I had found exactly that. I wound up taking 9th out of 28 other contestants in the Men's Physique category and was hooked from that point on.
What is your favorite body part to train?
Favorite body part to train would have to be hands down is back.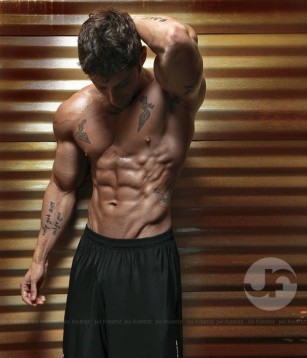 Do you do any other types of training besides weight training?
I get extremely bored just doing the same old workouts so I have to mix it up at all times. I love to box and use the battling ropes which help to kill out any stress I may be going through or to jump start the week when I tend to need more of a push and help re motivate things.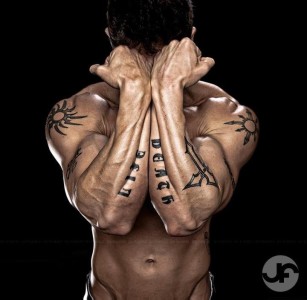 Can you give us a sample of your routine?
A sample of what I do on my back workouts would be something like
15 minutes on the Elliptical for a warmup
Repetition ranges go from –  20 15 12 10
4 sets- pull ups
4 sets -cable rows
4 sets- dumbell rows
4 sets -barbell row
4 sets of quarter dead lifts
3 sets of 20 marine shrugs with dumbbells
3 sets of 12 cable reverse flys
Cool down on treadmill for 15 minutes
What kind of music do you listen to when you are working out?
It all varies due to what mood I am in but generally either Dubstep or some rock music.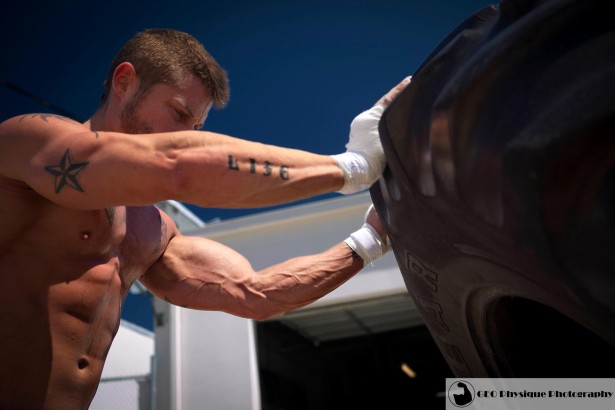 We all have at least one, what is the most embarrassing song on your iPod?
Ha ha to be honest I think the most embarrassing song would have to be Cindy Lauper's theme song from the Goonies ( big 80's music fan ). I guess I could say the Mortal Kombat theme song as well but that should be a staple in everyone's heavy lifting day playlist.
What does your diet look like when you are trying to get lean?
My diet tends to vary but I stick to more of a 60/20/20 split or depending on my higher intensity training days I like to get more carbs to help me not die through them. I am always looking for new ways to cook or prepare food to help me from getting too bored with the same old chicken and sweet potatoes so I like to include Buffalo, lean ground turkey, salmon, swordfish, and orange roughy. I tend to use a lot of Quinoa and asparagus, and legumes for my meals along with the good old stand by of sweet potatoes. Fats will usually come from either oils, avacodos, and nuts generally. I don't ever start myself so I usually plan out around 6 to 7 meals a day due to my work schedule and since I have become a bit more in tuned with my body I eat when it tells me its hungry and never force myself to get the meals down. I naturally eat a lot so I tend to eat around every 2 hours or so and I let my body let me know if I need to do it sooner. I make sure each meal is balanced and log how I feel during the day to see where I may fall short on calories at the first part of my dieting down phase until I iron out all the details.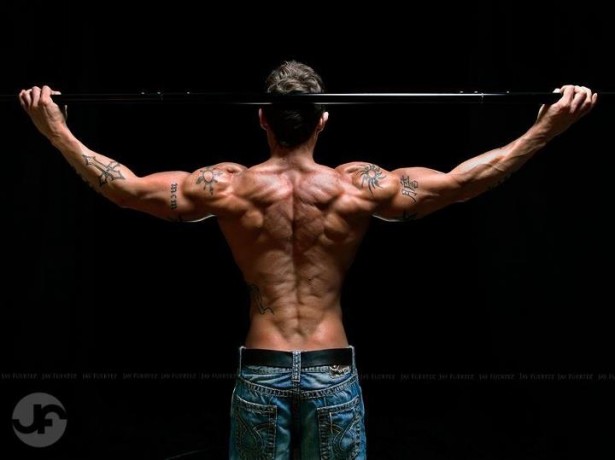 List the top 10 foods we would find in your kitchen:
Top ten would have to be Lean ground turkey, Chicken, 96/4 organic grass fed beef, Omega enhanced orgnic eggs, orange roughy, almond butter, quinoa, asparagus, avacodos, gluten free steel cut oats, and blue berries.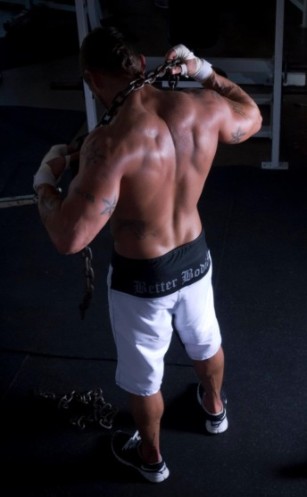 What kind of cardio do you like best and why?
Boxing would be hands down my favorite type of cardio. Pretty much saves everyone from wanting to strangle me when I am dieting down due to alleviating all the stress that can build up at times when I am in low carb brain mode.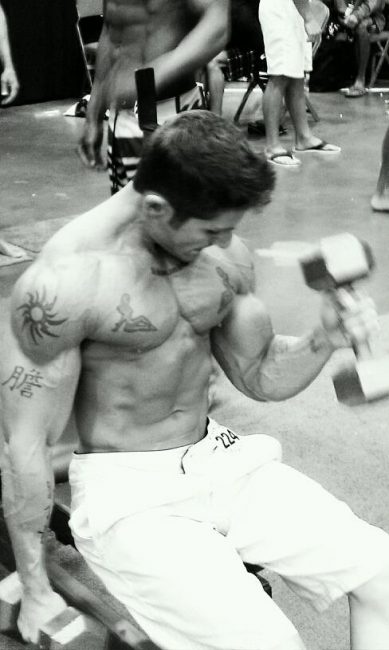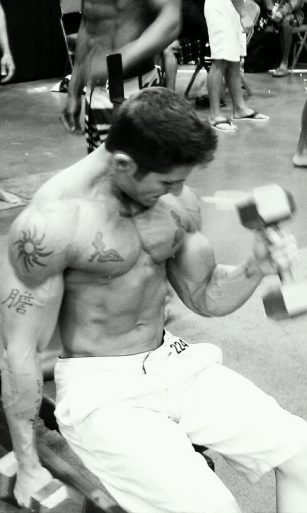 If you could give somebody only one bodybuilding tip what would it be?
Be patient. Consistency and determination are key when your trying to get to your ultimate goal. Everyone had to start somewhere and it has taken me over 10 years of trial and error to get to this point and I still feel I have so much to learn in order to progress even further.
Tell us about your biggest bodybuilding/fitness influence?
Need I even need to say it ??? Arnold was the biggest influence growing up. The mindset and willingness to do whatever it takes to get what he wanted helped shape me in my mindset I try to apply each day. I would also have to include Kai Greene as well on this one. To be able to come from nothing and to be able to redefine your entire life solely by putting in the work and effort to achieve what they both have is remarkable.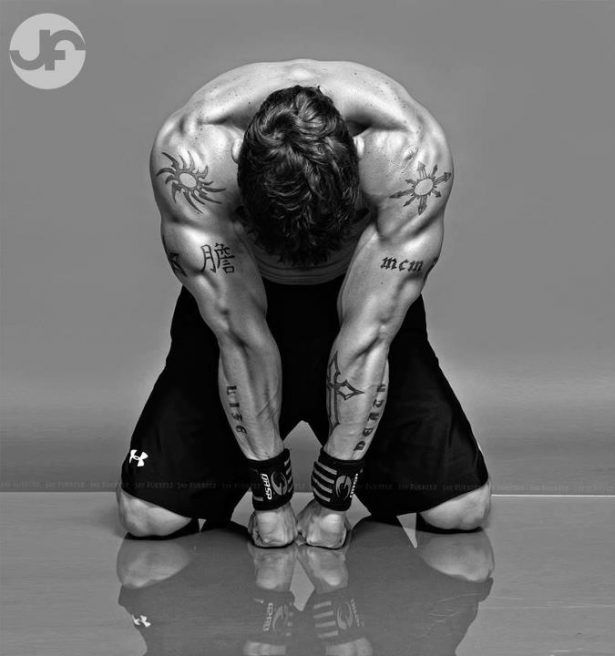 Favorite cheat food?
Hands down has to be pizza
Do you take any supplements?
My staples which I tend to never be without are Dymatize Whey protein, BCAA's, multivitamin plus minerals, green tea extract. Now when dieting down I use some digestive enzymes, and some type of pre workout depending on time of the year.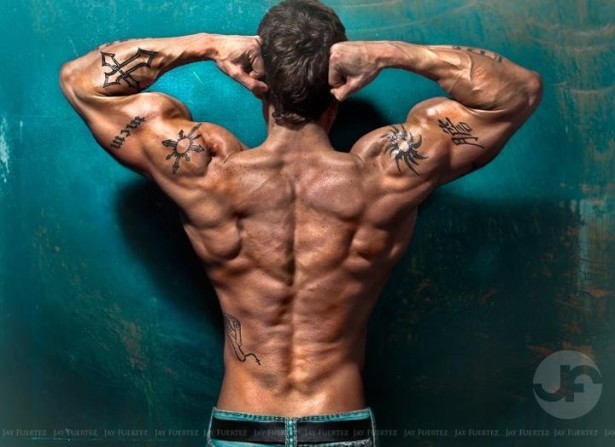 What does the future hold for you?
I am starting to gear up my training and will be prepping to compete again next at the 2013 Ronnie Coleman Classic but my main goal would be to get to nationals and eventually my pro card. I love every bit of the lifestyle with competing and everything that it entails. I am forever grateful each day to even be able to do this as part of my lifestyle so wherever it takes me I will enjoy the ride either way.
Matt Mankoff
Bodyspace: bodyspace.bodybuilding.com/mmankoff0602/Photo Credits: Jay Fuertez, GEO Physique Photography