(Last Updated On: May 16, 2019)
15 Nicole Banecki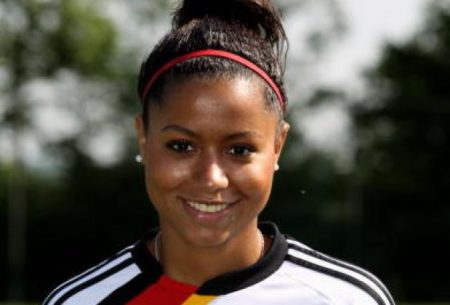 Nicole is a German footballer who plays for FC Basel Frauen. She also played for Germany at the 2008 FIFA U-20 Women's World Cup finals in Chile, She is of German and Cameroonian descent.
14  Toni Duggan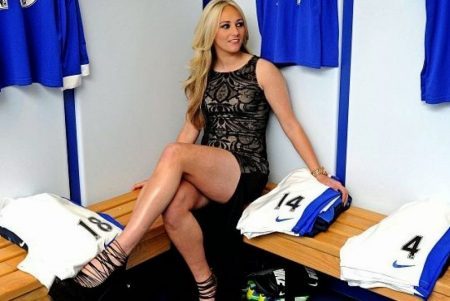 Toni is an English soccer player who plays forward for Barcelona as well as the England women's national team. In 2016 she became the first on England's women's team to reach 100k Twitter followers.
13 Ashlyn Harris
Ashlynn is the goalkeeper for the US women's national team as well as the Orlando Pride. She played college ball for the North Carolina Tarheels and helped her team win an impressive 3 NCAA Division 1 Women's Soccer Championships. She grew up in Florida and would skateboard and surf with her older brother, she also played on boys soccer teams until age 14.
12 Nayeli Rangel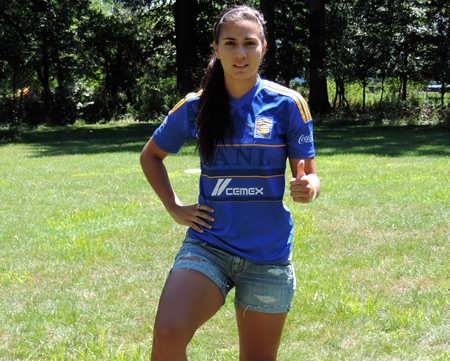 Nayeli is a Mexican footballer who plays for the Mexican national team as well as Tigres UANL as a midfielder.
11 Frederikke Thøgersen
Frederikke is a Danish professional soccer player who plays as a midfielder. She plays for the Danish national team as well as Fortuna Hjørring in Elitedivisionen.
10 Natalie Vinti
Natalie is an American born soccer player who plays for the Mexican national team. She also led the San Diego Toreros to an NCAA Division I Women's Soccer Championship. She plays both center-back and midfield.
9 Laisa Andrioli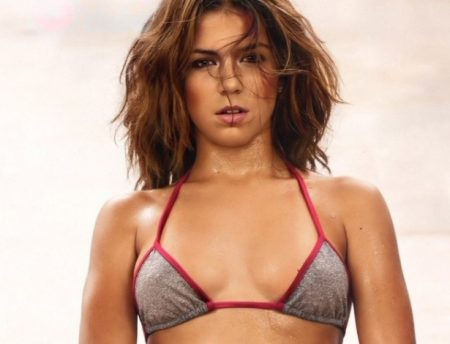 Laisa is a Brazilian soccer footballer who seems to be known more for her good looks than her ability on the field. She has done some modeling and is currently looking for work as a football player.
Related: The 50 Hottest Female Athletes
8 Amandine Henry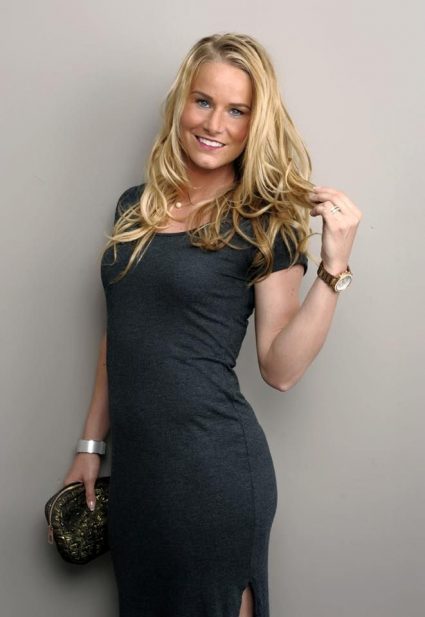 Amandine is a French soccer player who is currently part of the French Senior Team. She started playing soccer at the age of 5 and played on all boys teams until the age of 13 because there were no girls teams for her to play on.
7 Kosovare Asllani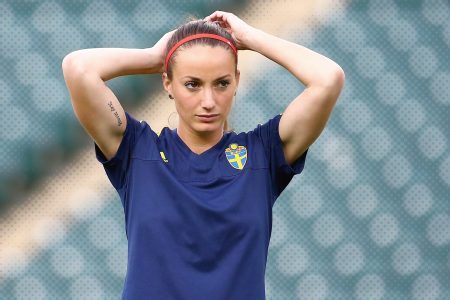 Kosovare is a Swedish professional footballer who plays for the Sweden national team and Damallsvenskan club Linköpings FC. She has also played for many other teams around the world including the Chicago Stars and Manchester City. She goes by the nickname Kosse.
6 Selina Wagner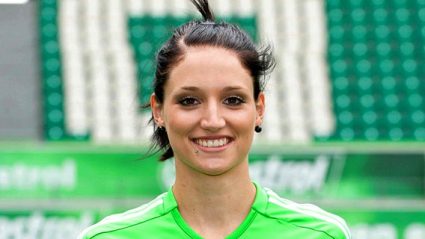 Selina is a German soccer player who plays Midfield for the SC Sand in the Bundesliga. She was also in Playboy for their German Women Soccer Players issue.
5 Adriana Leon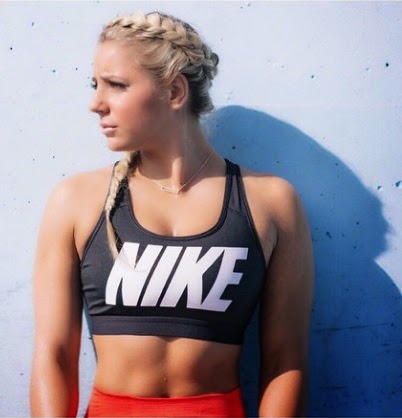 Adriana is a Canadian soccer player who plays in the Women's National Soccer Leagues for the Seattle Reign. She also plays for the Canadian National Team at Forward.
4 Rachel Daley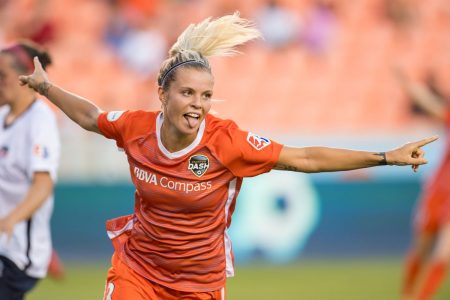 Rachel is a British soccer player who currently plays for the Houston Dash as well as the England national team. She played soccer in college for the St. Johns Red Storm and set school records for both goals and points. She is also an Under Armour sponsored athlete.
3  Shelina Zadorsky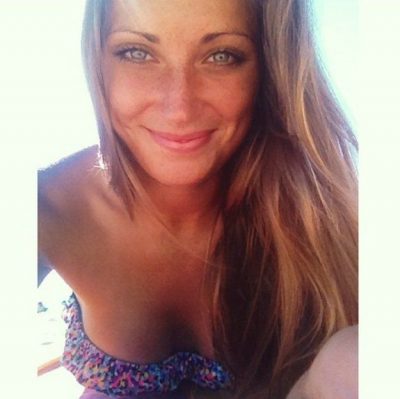 Shelina is another member of the Canadian National Team who also plays for the Orlando Pride. She has also played for professional teams in Australia and Switzerland.
2 Alex Morgan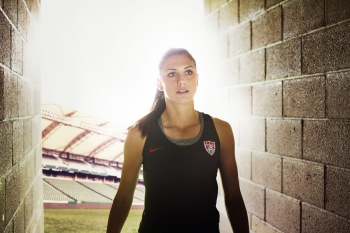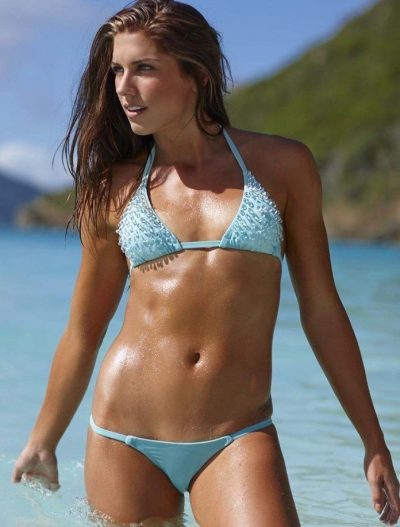 Alex Morgan is another player for the US Women's soccer team and is easily one of the most recognizable female soccer players in the world. She is also an Olympic Gold Medalist and FIFA World Cup Champ, not too shabby.
Related: Top 5 Testosterone Boosting Supplements That Build Muscle
1 Sydney Laroux
Sidney was born in Canada and grew up there until age 15 when she moved to the United States. She went on to play soccer at UCLA amd was drafted by the Seattle Sounders in 2012. She also joined the US Women's National Team that year and would win a gold medal.
Sydney's parent both have an athletic background with her dad playing baseball for the Anaheim Angels and her mom played 3rd base for the Canadian national softball team.
Conclusion
There you have the 30 hottest female soccer players in the world. Let us know how we did and if we missed anyone in the comment section below. We will update this list from time to time and we will certainly take any suggestions into consideration.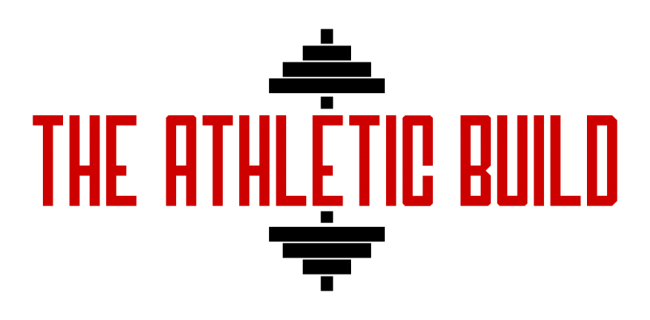 This post was made by the staff of TheAthleticBuild.com, home of the athletic body. Please follow us on social media at the links below.