(Last Updated On: April 23, 2017)
How did you get into fitness?
Fitness has been a part of my life ever since I can remember.  I was a competitive gymnast from when I was 6 years old until I was 15 and a cheerleader for a few years after that.  I continued to work out and stay active over the years, but it wasn't until I started working with a trainer that I was introduced to "competitive" fitness.  I learned how to eat right and train properly so that I could get in the best shape of my life.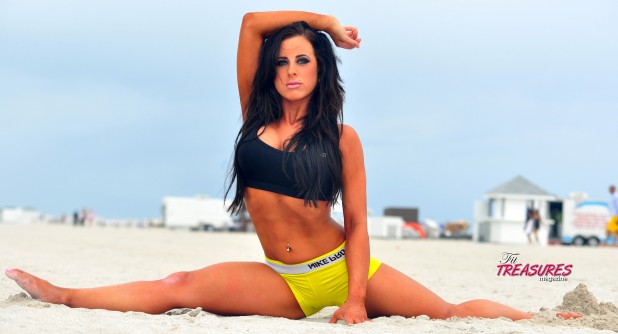 What is your favorite body part to train?
I love to train my shoulders.  I have been working really hard to bring more shape and roundness to my shoulders.  I train shoulders twice a week.  I mix heavy weights/lower reps with lower weights/high reps.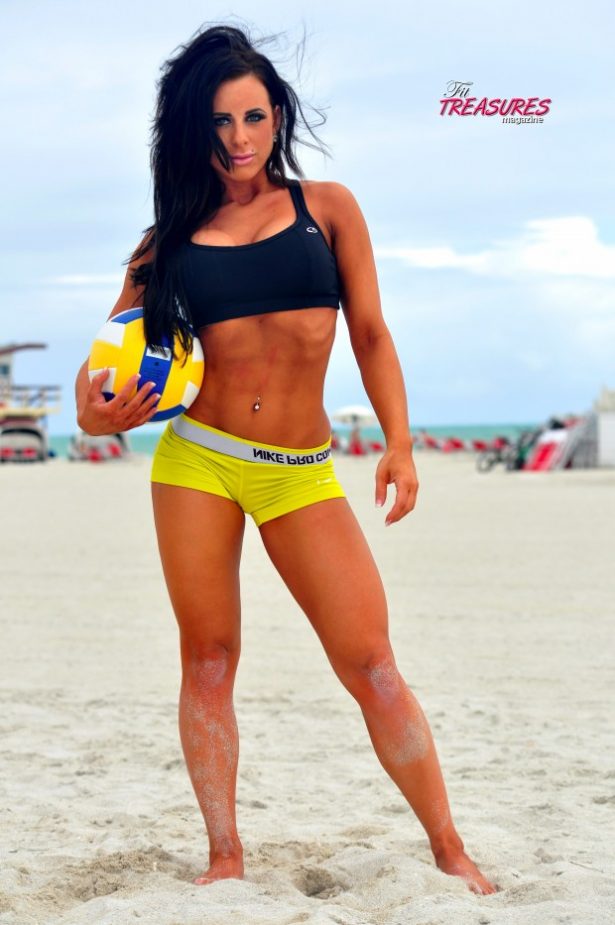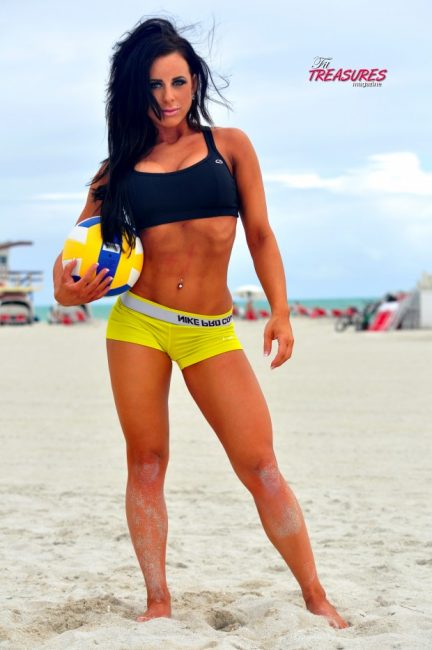 Can you give us a sample of your routine?
3 sets of each: Shoulder press, superset with lateral raises (increase in weight each time), front lateral raise, superset with bent over lateral raise.  Alternating Arnold presses superset with 10 walking pushups (push up with hands and feet close together where you are almost upside down, walk hands out and regular push up, walk feet up and pushup, etc), and end with seated machine lateral raises.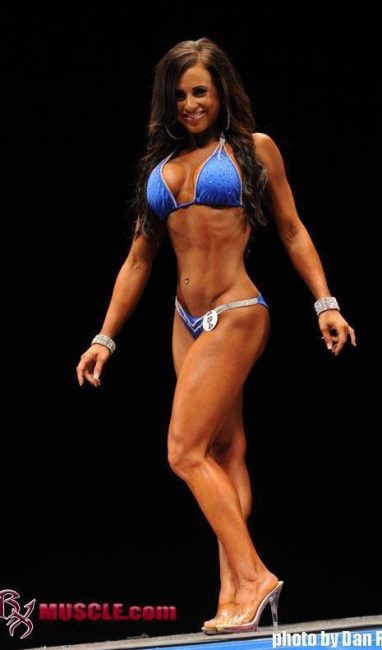 What kind of music do you listen to when you are working out?
I love Pandora Radio: some stations I like on there are Tyga Radio, Drake Radio, Pitbull Radio, David Guetta Radio, Dubstep Radio, Kaskade Radio, etc.  I love hip hop and house music.  I also love Tune-in Radio on my Iphone where you can find radio from all around the world and tons of podcasts.  I love upbeat techno house dj's.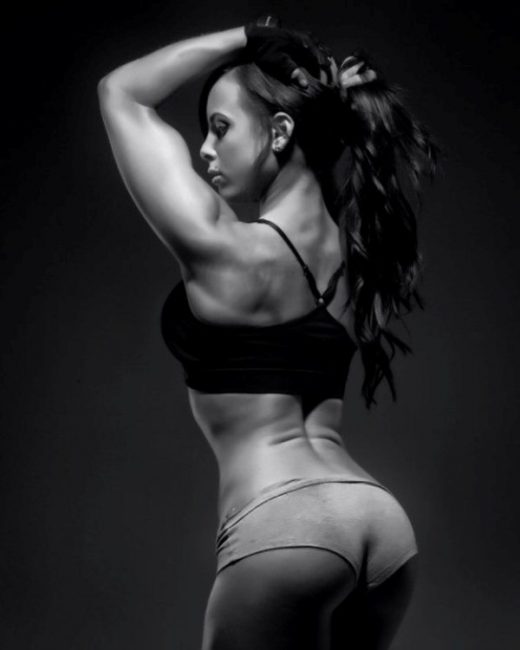 We all have at least one, what is the most embarrassing song on your iPod?
I honestly do not think that I have an embarrassing song on my ipod.  I haven't used my ipod in so long because I use the radio apps on my iphone.
What does your diet look like when you are trying to get lean?
5 to 6 small meals spread 2 to 3 hours apart.  20-25g of protein in every meal, complex carbs in my first few meals and veggies in the second half of my day with my protein.  I have healthy fats very sparingly.  I NEVER cut out carbs completely.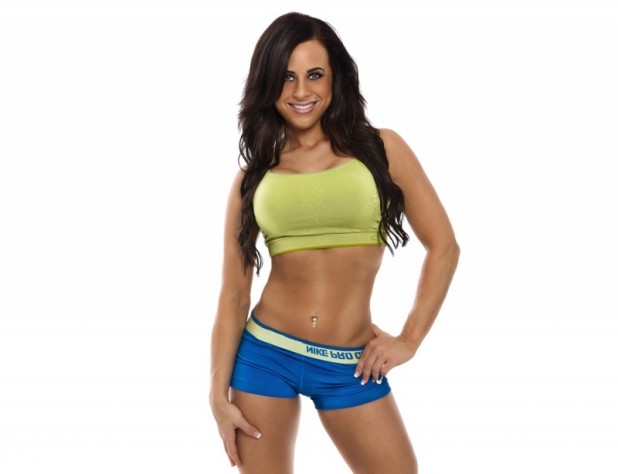 What kind of cardio do you do?
I do intervals on stepmill (moving stairs), uphill walking and uphill sprints, the cybex arc trainer I love but most gyms do not have it.  I also love boxing 🙂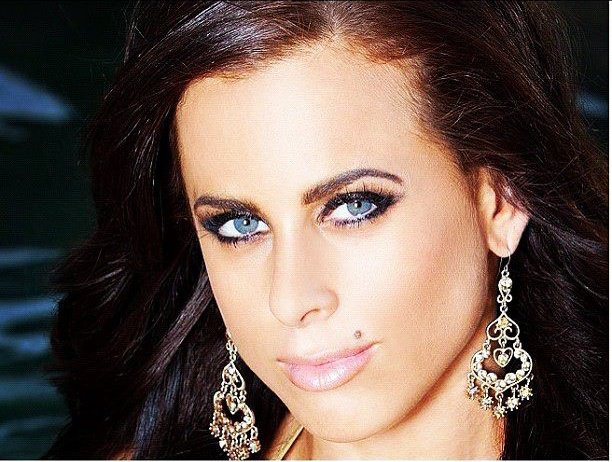 If you could give somebody only one fitness tip what would it be?
Nutrition is the most important part of any fitness regimen.  Without proper nutrition to support your specific plan, you will have a very difficult time reaching your goals.  ABS ARE MADE IN THE KITCHEN!  Your diet is the most important, yet the hardest part of it all!  I hate calling it a diet, bc I try to put good things into my body year round.  It is a lifestyle for me 🙂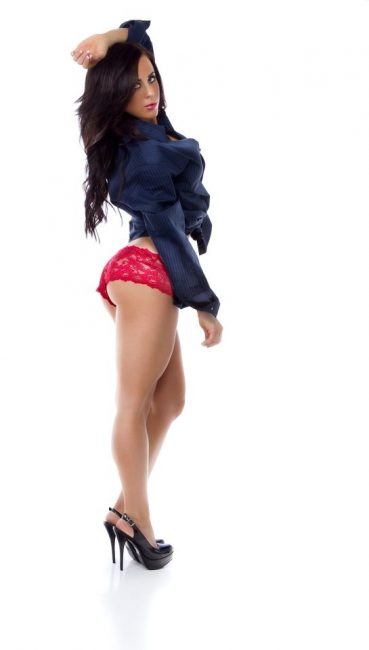 What does the future hold for you?
Good things, I know it!  There are no boundaries! Stay tuned…!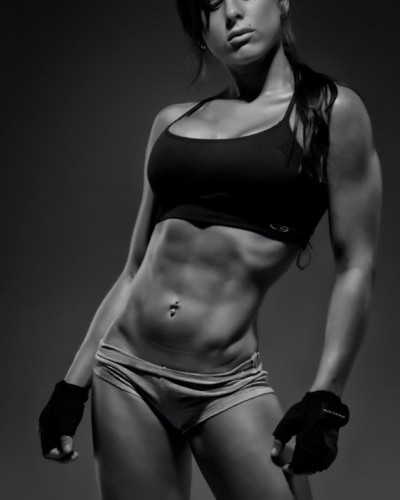 Who do you want to give a shout out to?
There is WAY too many amazing people in my life to name.    Thanks to my amazing trainer: Damian Segovia at AZ Pro Physiques, Whitney Jones, IFBB Fitness Pro who has helped me with my switch into the fitness category (for competing)  All of my friends, family, supporters, and fans…nothing is possible without their love, encouragement, and support!
Alexis Paige
www.twitter.com/alexispaigew
www.facebook.com/AlexisPaigeFitness
http://bodyspace.bodybuilding.com/TexLex/