Post updated on
Allison Moyer: Nationally Ranked NPC Figure Athlete, Published Fitness Model.
How did you get into fitness?
I was always athletic. I grew up playing a wide variety of sports,which continued into high school and subsequently, college. Once in college, I decided not to return sophomore year for cross country (which was my college sport) and began frequenting the college gym in order to stay in shape. I was seeking a competitive outlet and when figure became a division in 2005, I entered my first amateur figure show. I knew instantly it was something I had fallen in love with. I did my first NPC show in 2007 and have been a proud NPC figure athlete since.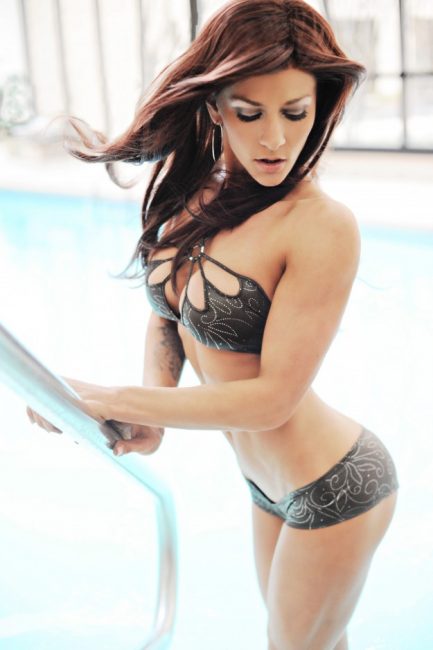 What is your favorite body part to train?
I like total body, functional, athletic style training that merges aerobic with anerobic systems. I love anything plyometric as well.

Can you give us a sample of your routine?
My routine is a variable, and changes throughout the year as I need it to, depending on my current conditioning, my physique goals, and if I'm getting ready for a show or not.
Tell us about your biggest bodybuilding influence
I think I truly owe a lot of credit to my high school cross country coach, who taught me the value of hard work where athletics were concerned. He taught me that if I wanted something bad enough, truly, I could bring it to fruition through hard word, discipline, and dedication. The greatest influence in terms of my competitive career was probably the bodybuilder who first gave me the idea and the belief that I had what it takes to be a figure athlete- Mark Hazel, a local national NPC bodybuilder. He helped me with my first contest prep and truly believed in my abilities before I even believed in myself. As far as those I admire within the industry- I truly look to athletic, lean and well conditioned physiques like Erin Stern, Candice Keene, and Alicia Marie for motivation. I also really admire the professionalism, work ethic, and determination of Jay Cutler.
What kind of music do you listen to when you are working out?
I listen to A LOT of house, dance, and electro music, as well as Christian music.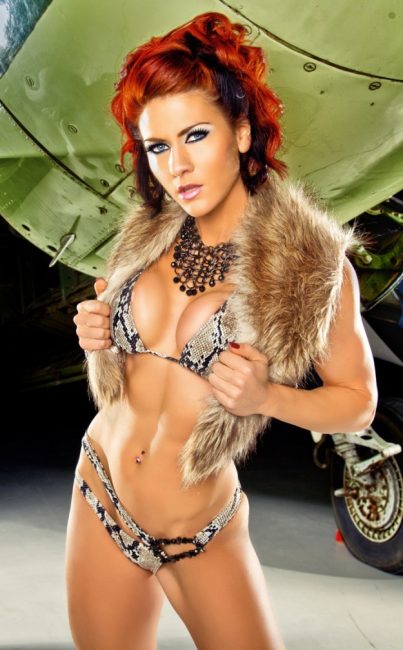 We all have at least one, what is the most embarrassing song on your iPod?
"Return of the Mack"- Mark Morrison… I LOVE THAT SONG!
What accomplishment of yours are you most proud of?
I think, in looking back over my career I'm most proud of my 2010 placing at the IFBB North Americans, where I was 2nd. I had competed 5 weeks prior at Team Universe and was shut out of the top 15. I was informed by the judges that I was way too big and too muscular for figure, and needed to downsize and streamline. Rather then allow myself to be defeated by that feedback, I went home, and got right back to work. I changed my training, I changed my diet, and in five short weeks I shed inches off my legs and stepped on stage to place 2nd at North Americans. I have not been shut out of the top 5 in any show I've entered since.
What does your diet look like when you are trying to get lean?
Again, nutrition is a variable. I pick and chose food types, rearrange macro nutrients, and utilize nutrient timing in accordance with how my physique looks and how my body is (or is not) responding to the diet. There is no constant with my food, it can change as often as a daily basis according to how I'm looking or what my goals are. I tend to eat a high protein, moderate to high fat, moderate to low carbohydrate diet year round regardless.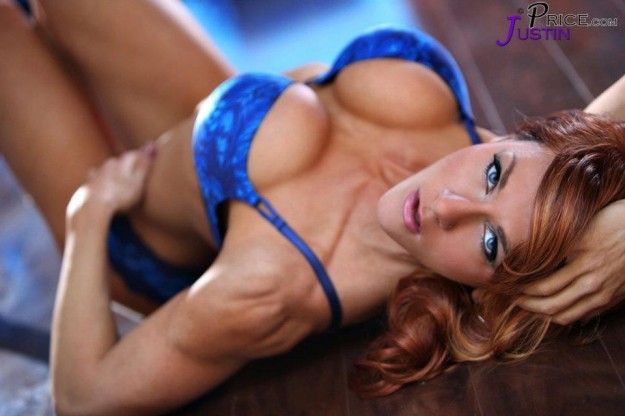 What kind of cardio do you like best?
I love HIIT, running sprints is my favorite.
 If you could give somebody only one fitness tip what would it be?
I think the most important "fitness" lesson I've learned is that it's imperative to be non judgmental towards others with regards for their personal journey. I think often times, as fitness professionals we can get judgmental towards others who struggle more with nutrition and training then we do. I try my best to avoid drama, speak kindly, be empathetic, and show compassion to others. I strive to motivate, encourage and inspire. Every person I meet has gone through a lot to get to where they are, and I think that as competitors and fitness models we tend to forget that there are those out there coming from very difficult pasts and hard experiences. We should ALL show respect for the fitness journeys of others, and keep in mind that no two journeys are the same.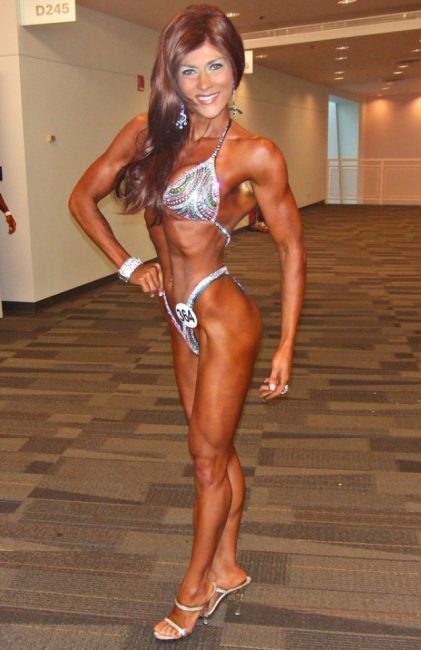 What does the future hold for you?
Hopefully, God willing, a pro card in figure with the IFBB, a successful career as a fitness model, and continued success with my company, Alli-Fitness Systems (www.alli-fitness.com)
Allison Moyer
Website: www.getfitwithalli.com
Website: www.alli-fitness.com
Website: www.allisonmoyer.com
Facebook: http://www.facebook.com/AlliFitnessSystemsllc
Photo credits: SO Photography, Justin Price