(Last Updated On: April 14, 2020)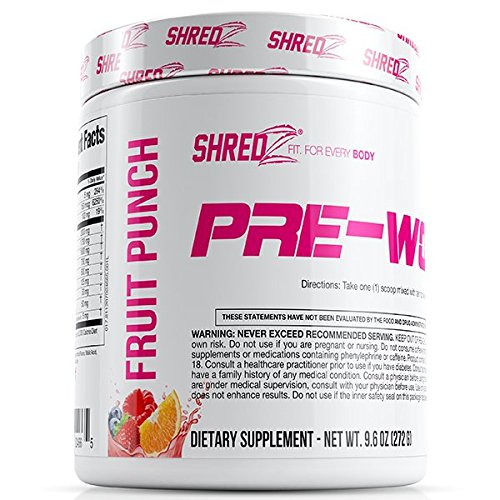 Shredz is an online company selling workout supplements for those looking to bodybuild or lose weight. The company also sells Shredz clothing and personalized plans.
These days, the fitness world is extremely saturated, and it can be difficult to trust what we see online. With any supplement, we want to ensure our safety, as well as see results.
Whether Shredz UK supplements for women does exactly what it says on the tin is questionable. Indeed, Shredz pre-workout supplement is not FDA approved, so can we trust it? This review aims to enlighten you on the ins and outs of this particular supplement to gauge its reliability.
Related: Best Pre-Workout Supplements for Women
What Is Shredz Pre Workout for Women?
Shredz is a pre-workout supplement designed for both men and women. It is geared to help you achieve your bodybuilding goals and is widely available online.
The Shredz team product is advertised for losing weight, boosting energy and increasing performance in the gym. It comes in Peach Iced Tea and Fruit Punch flavors and can be added as part of your personalized plan.
Within the higher-priced band, a one-month supply of this powder can cost as much as $69! This is highly overpriced, and it is no wonder the brand is currently offering a half-price deal.
Nevertheless, is this a generous Christmas deal to purchase a genuinely wonderful product for cheaper? Or could this be a ploy to rope in customers who assume the previous high price assures a perfect product?
How Does Shredz Pre Workout for Women Work?
On workout days, Shredz female athletes should take one scoop of the product, mixed with 10–12 oz of water, before exercising. Taking the product 15–30 minutes prior to exercising is advised. Then, on days where you don't work out, you do not need to take any.
Generally, there is no information on the Shredz website to explain how the product works. However, advertisements claim it is high in nutrients and vitamins to enhance your strength and increase your energy in the gym. In effect, this will fuel your workout regime, to ensure you get the best out of yourself.
Related: Powher Review: The Ultimate Pre-Workout For Women
The Ingredients in Shredz Pre Workout for Women
The active ingredients listed within this supplement are as follows:
Vitamin B6 (as pyridoxine HCl).
Vitamin B12 (as cyanocobalamin).
Choline (as choline bitartrate).
Citrulline DL malate 2:1.
Taurine.
Beta-alanine.
Betaine anhydrous.
L-tyrosine.
Caffeine anhydrous.
Theacrine (as TeaCrine®)
Cacao seed extract.
Huperzia serrata (aerial)
Some of these ingredients are particularly useful for gaining results. However, others do not really achieve anything. Here are our thoughts on some of the active ingredients in this Shredz Pre-Workout for Women supplements.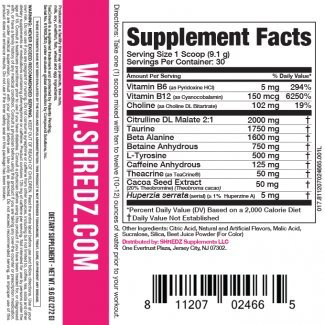 Theacrine
This ingredient has similar properties to caffeine, so it acts as an energy boosting treatment. Luckily, its effects do not reduce after multiple uses, with some stimulants your body can build up a tolerance to them.
It's a safe product to consume and will boost your energy in the gym, as well as reduce liver inflammation. However, for women, theacrine is not the most effective ingredient, as it is high in stimulants. Stimulants increase activity in the central nervous system, so it is considered unsafe for pregnant and breastfeeding women.
Beta Alanine
This ingredient is an amino acid which increases muscle work and decreases fatigue. It is also useful for increasing the concentration of the amino acid, carnosine, in the muscles. Although there are some doubts over its long-term effects, it definitely works wonders in the short term.
Taurine
Taurine is an organic compound, which we see in animal tissues in bile and the large intestine. It has many health benefits, including helping cardiovascular, retinal and nervous system function. It is an ingredient you'll often see on energy drinks and provides just that—energy.
The only issue with this ingredient is that we do not know the exactly how much of it is in the supplement. Therefore, we don't know the full extent of the benefits this ingredient would have.
Cacao Seed Extract
This Amazonian superfood is full of nutrients, like magnesium, iron and calcium. It functions as an antidepressant and is filled with antioxidants. It helps to ensure a well-rounded lifestyle, with healthy organs and a healthy mind.
Nonetheless, the extract of this seed is high in stimulants, which is, again, something we do not advocate for women.
L-Theanine
This is an amino acid found mainly in plant and fungal matter. It is very similar to green tea as, by boosting metabolism, it helps the consumer to lose weight more easily.
Choline
This particular ingredient has been recognized as one which metabolizes fat. Apparently, it transports fat to the fat burning areas of the body for maximum fat burning potential. This, therefore, works well for anyone who is looking to lose weight in the gym.
It is also known for its nutritional qualities, including ensuring a healthy liver and effective brain function. Generally, this product is known to flush out toxins from the body, for a healthier lifestyle.
Nevertheless, we do not see any particular benefits in taking this for "pre workout" needs. We would usually expect to see this ingredient in a fat burner or weight loss pill.
Missing Ingredients?
Although this product certainly contains some of the necessary ingredients to work well, it misses out others. Usually, we would pay more for a product we knew had been tested, and tested again, on humans. In this regard, Shredz does not deliver.
The high price for this product is arguably not worth it when we remember it misses these ingredients:
Coconut Water
Coconut water as an ingredient is a great way to boost energy and increase the healthy inner workings of the body. Not only is it a source of hydration, but it also reduces blood pressure and prevents kidney stones. Furthermore, its anti-inflammatory effects are notable.
Lysene
This is one of the nine essential amino acids in humans and is not easily retained by the body. Therefore, this is something we must make up via our food intake.
High-protein foods, such as eggs and meat, are great sources of this hard-to-come-by ingredient. Therefore, lysene would be particularly beneficial for vegetarians and vegans, as its presence in crops is limited.
Oxyjun
This ingredient is known for its cardiovascular properties in that it aids heart performance. It also increases nutrients and oxygen supplies to muscles that are working out, to increase power during your workouts.
Safe Alternatives to Caffeine
Although this product contains theacrine, which has some similarities to caffeine, there are no safer alternatives. For example, EnXtra is proven to be safe for human consumption over long-term use. However, nothing like this is included in this product.
Side Effects of Shredz Pre Workout for Women
The majority of the listed ingredients in this product are safe for consumption. However, the lack of a softer alternative to caffeine is apparent, with only stimulants to substitute it. This means the product may be less suitable for women, and it may cause jitters and anxiety.
The inclusion of beta-alanine can cause tingling, similar to pins and needles. This is nothing to worry about, but it can feel slightly strange.
Related: Best Pre-Workouts That Burn Fat
Shredz Pre Workout for Women Reviews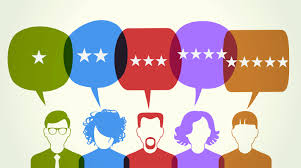 On Amazon, this product has only two reviews. They are both positive and come with a 5-star rating. They vouch for it being their "go-to" pre-workout beverage, claiming it boosts their energy and helps lose weight.
The thing is, Amazon reviews are far from reliable.
Will Shredz Pre Workout for Women Help you Lose Weight?
Supposedly, from the little information we have, this product does what it says on the tin. It does boost energy in the gym but it is hard to say whether the ingredients will be well tolerated by women. However, we must look at the pros and cons before concluding.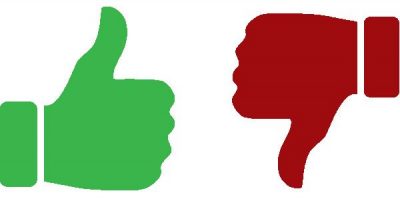 Pros
Contains some natural ingredients with notable health benefits.
Boosts energy and focus in the gym.
Comes in tasty flavors for easy drinking.
Cons
Too much money for the lack of approved ingredients.
Ingredient dosage is not specified.
Not well formulated for women.
Not enough reviews.
Review Summary
Ultimately, Shredz is not the worst pre-workout female supplement out there, but it is clearly not the best either. It lacks a number of the most effective ingredients and contains high levels of stimulants. Therefore, if you are sensitive to stimulants, you might be better off using an alternative.