(Last Updated On: April 1, 2022)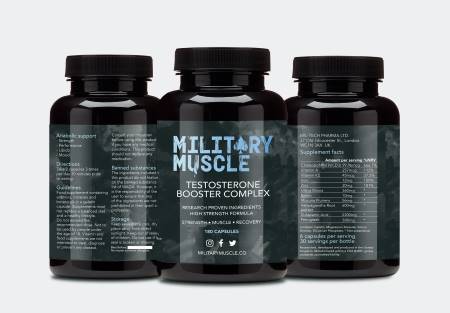 There's a common misconception that testosterone boosters are just for bodybuilders looking to develop bulging muscles and lean definition.
However, their appeal is much broader than that one niche.
While bodybuilding and going to the gym is much more popular than it used to be, there's more awareness now about the benefits of high testosterone and the natural decline men face as they hit 30 years old.
This has seen a rise in testosterone booster supplements for the older guy.
After all, a healthy level of testosterone can contribute to feeling more energetic, focused and increase libido.
This appeal of feeling younger again is in demand.
Yet we have never come across a testosterone booster that wants to break the mold.
Military Muscle believes they have.
Not satisfied by a test booster supplement that just optimizes testosterone for bodybuilding or the aging man.
They have released a supplement that benefits the rise in combat sports, grueling fitness challenges such as tough obstacle course races, military-style boot camps and also CrossFit.
Official website: www.militarymuscle.co
Related: The Top Rated Testosterone Boosters for Muscle Building, Virility and more
What us Military Muscle?
The clue is in the name. As is the target market we have mentioned.
Military Muscle is a test booster with a difference. It has been developed by soldiers and athletes for those people who want to get the best from their performance.
Especially the growing number of people who are moving away from the traditional pec-deck and looking to really challenge their overall fitness and mental character.
This is evident when reading the website.
They say it "improves recovery" and can help you become "more competitive leading to more success".
Sure, it will help build more muscle, yes it will help increase strength but it will also make you more "dominant, decisive and assertive".
Let's not forget, those in the military lead hectic, stressful and extremely demanding lifestyles that take a huge toll on their bodies.
Furthermore, this supplement has been brought to the market by a soldier. The founder of the brand is in the military and pushes himself by competing in many athletic events.
Although this is important, it is what's inside the bottle that is key.
The company assures us that it is produced in high-grade facilities accredited by the FDA and BRC global standards.
The ingredients are high quality, 100% natural and formulated using evidence-based doses that actually work.
This is all backed up by the many scientific research and studies to validate their product claims.
Who is Military Muscle For?
Don't just think it is for military personnel. This product is suitable for all guys, for all events and disciplines.
What makes Military Muscle stand out from the rest is that it has been designed to improve your overall performance rather than limit itself to just increasing testosterone.
Military Muscle is also a premium product with the highest production standards being employed to ensure safety, legality, and effectiveness.
It is worth noting that this is a global product. With free tracked and signed global shipping available for every order.
If all of those points count, this is the supplement for you.
Military Muscle Ingredients
There are some strong promises, but it is a thorough analysis of the ingredients that really show us whether it works or not.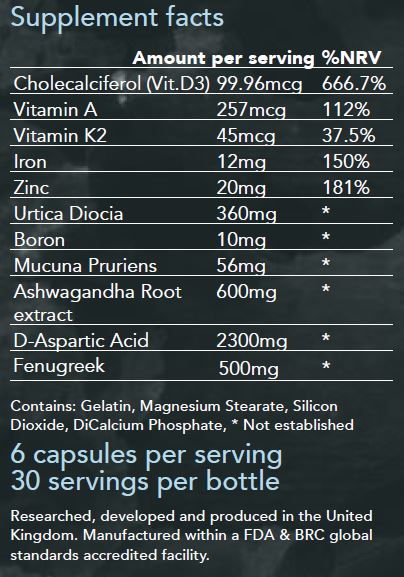 Vitamin D3
Even though the sunlight is the biggest provider of vitamin D, a large proportion of the world's population is facing a deficiency. [1]
This is a serious problem, so much so that government health bodies are recommending that people who live in areas of low sunlight use a supplement. [2]
Too little vitamin D is actually a health risk. Low vitamin D is associated with bone health issues, high blood pressure, diseases and cancers. [3]
Additionally, low vitamin D is also associated with low testosterone. Furthermore, when vitamin D is increased, testosterone levels also correlate according to studies. [4]
Vitamin K2
Vitamin K2 is much better absorbed than K1 which is often found in other supplements. This is because it has a much longer half-life, therefore, it stays in the body for longer to be utilized better.
This is very good because vitamin K2 helps prevent calcium deposits build-up in the blood vessels and arteries which can develop into cardiovascular disease. [5]
K2 is also proving effective at reducing bone fractures while also improving the lives of those with liver cancer.
This vitamin has also demonstrated in research trials that it can help increase testosterone production which is now being considered as a wider method to reduce the effects of andropause. [6]
Zinc
Zinc is considered as one of the 24 'essential' minerals as the body cannot store nor produce it.
For those of you that are looking to increase your muscular performance zinc has proven to be a key nutrient to help achieve this. [7]
Therefore a deficiency would have a negative effect on skeletal muscular function. A zinc deficiency has also demonstrated that it has a negative effect on testosterone levels. [8]
Iron
If your diet does not include much meat your iron intake may be reduced. That's because red meat, poultry and fish contain heme iron which is the most easily absorbed.
Low iron intake can result in anemia which is a common global health concern. [9]
Having low iron can result in fatigue, a decrease of immunity and it prevents red blood cells developing which carry necessary oxygen around the body.
One of the main groups to be affected by iron deficiency are athletes. [10]
Additional studies also note that older men who are suffering hypogonadism (abnormally low testosterone) tend to be anemic. [11]
Vitamin A
There's a good reason why vitamin A is included alongside iron in this testosterone booster.
That is because published findings in The Journal of Clinical Endocrinology & Metabolism saw that the combination of vitamin A and iron proved to be as effective as hormonal therapy. [12]
Additional research has also found a correlation between vitamin A and testosterone in men. [13]
Boron
Boron is a commonly found element. One of its roles (among many others) is to help prevent vitamin D deficiency. It also helps improve calcium absorption.
Additionally, boron supplementation is linked to improved cognitive performance. Studies have highlighted that just 21 days of supplementation can make a significant improvement. [14]
Furthermore, there is also evidence that the depletion of boron can lead to impaired physical function. [15]
This nutrient has further demonstrated its need to be included in this test booster by reducing estrogen and increasing testosterone levels. [16]
Urtica Diocia
Military Muscle notes that this supplement is not just a test booster, but an all-round performance enhancer.
In which case, urtica diocia is a valid addition.
For its case, Urtica Diocia helps reduce inflammation, can provide sinus relief and if you have been using steroids it has prostate health benefits, therefore useful as a PCT. [17]
Urtica is also helpful for us because it can inhibit the process of aromatase, which converts testosterone to estrogen. [18]
D-Aspartic Acid
This (non-essential) amino acid helps your body to produce testosterone by releasing the luteinizing hormone.
The result is two-fold.
Increased and improved sperm health which has led to higher pregnancy rates in trials and higher levels of testosterone. [19]
Therefore, it is considered a solid addition to any testosterone booster supplement.
Fenugreek
Studies into fenugreek have discovered multiple benefits; ranging from increased libido (and orgasm satisfaction) to increased testosterone coupled with a reduction of fat mass. [20]
These results appear to be enhanced when taking it with zinc as well.
Mucuna Pruriens
This seed has proven itself to increase fertility, particularly over a 3 month period.
It was also demonstrated by a study that was published in 2009 to increase testosterone levels. [21]
One reason for this could be associated with the rise in L-DOPA that mucuna helps to release and its ability to suppress prolactin which has similar effects to estrogen. [22]
Mucuna has also been used successfully to treat many cognitive function disorders including Parkinson's.
Ashwagandha
We often hear about how ginseng is the king of herbs, however, ashwagandha is making its mark.
This is because it has an almost unrivaled punch of benefits within its arsenal.
We can start with a reduction of all-cause stress, but we can focus on increasing strength, muscle size, and testosterone. [23]
A further interesting benefit of ashwagandha is that over a period of 2 months a dose of 600mg daily helped reduce the symptoms of depression. [24]
How To Take Military Muscle
Every bottle provides a 30 day supply.
This adds up to 180 capsules, so 6 capsules per day. A figure that is much larger than many other testosterone boosters on the market.
We are directed to take 2 capsules in the morning, 2 midday and 2 in the evening. While we are taking more capsules per day that we normally are, it's a routine that's easily picked up.
Additionally, each capsule is full to the brim with hard-hitting and proven nutrients in high doses to stimulate testosterone secretion.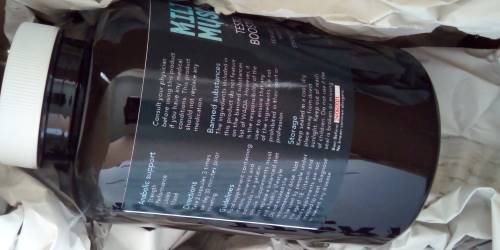 Does Military Muscle Cause Side Effects?
Each ingredient is natural. Not one features on a banned substance list, so it is safe and legal to use.
It is also important to point out that these are all ingredients that have featured in supplements for many years, as a result, there aren't any warnings or concerns.
As ever, before you take a supplement it is best practice to check with a medical professional to ensure that you won't have any problems.
However, Military Muscle states that the manufacturing process is within accredited facilities being produced in the UK and there are no known allergens.
One point to note is that the capsules are made from gelatin, this may or may not fit within your dietary requirements.
Military Muscle Pricing
A single bottle of Military Muscle is priced at $65 and this includes free shipping. You can buy directly from the Military Muscle website: www.militarymuscle.co
You can reduce the unit price by taking advantage of their multibuy offers.
2 bottles see a reduction in price by 10%. If you buy 3 bottles, you are awarded a 4th bottle free – a 33% saving!
This also includes a 90-day money-back guarantee.
Furthermore, for every sale $1 is donated to the Invictus Games Foundation.
This is an international sports competition held for injured military service personnel to aid rehabilitation and recovery.
Does Military Muscle Really Work?
Yes, undoubtedly.
It is one thing to have a number of proven and effective ingredients. Yet, it is something else when a large number of them are delivered in high doses that are clinically tested to ensure the most benefit.
The manufacturing process and the quality of the content live up to the premium tag, it also smashes the claims that were outlined by Military Muscle.
Are we surprised? Not really. After all, this was a supplement that has been developed with the most intense physical and mental regimes in mind.
Doses
Let's take a closer look at the doses.
We have mentioned the large capsule count. Yet, this is necessary.
Each capsule is crammed with the 11 ingredients, but it is those clinical doses that really count.
For example, it was 10mg of boron daily that showed to increase testosterone levels. So that's what is included.
This is then replicated throughout. Ashwagandha is proven at 600mg daily to improve muscle strength and up those levels of testosterone while reducing depressive symptoms.
Fenugreek has demonstrated to be effective at 500mg. So Military Muscle has included this amount.
Again, this attention to detail is also evident in the dose of Urtica Diocia and so forth.
Multi-Level Upgrade
As was initially discussed, this isn't just a test booster to help address the andropause or specifically improve your gym floor performance.
This was created to increase and improve your all-over performance.
This achieved through the versatility of the included nutrients.
While they can increase testosterone, it has been proven that they can also help with recovery, strength, cognitive health, reduce inflammation and stress, inhibit aromatase along with improving libido.
Pros and Cons of Military Muscle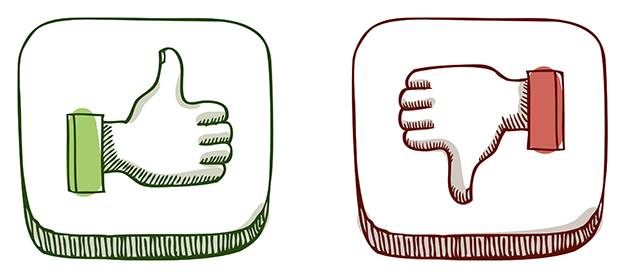 Pros:
100% natural and safe
Free from allergens
No banned substances
11 ingredients
Strong, clinically proven doses
Evidence to prove the nutrients work
Increases testosterone, reduces estrogen
Free worldwide shipping
90-day money-back guarantee
$1 from each sale donated to the Invictus Games Foundation
Developed by military personnel and athletes
Cons:
Only available direct from militarymuscle.co
Gelatin capsule
Not available to Japan or Brazil
Conclusion
Military Muscle went out to break the mold with this supplement, and they have succeeded.
The ingredient list is powerful and the studies to back up the reason why they are included.
Yet, without the correct doses, as provided here, those ingredients would not be beneficial.
This is a testament to the research that has gone into the development of Military Muscle.
What they have produced is a supplement that can help those who need enhancement that stretches further than just pushing a bit more in the gym.
This is for those who really want to push themselves to the next level.
For further information about Military Muscle and to take advantage of free global shipping, visit: www.militarymuscle.co
References
[1] https://www.ncbi.nlm.nih.gov/pubmed/30225965
[2] https://www.gov.uk/government/news/phe-publishes-new-advice-on-vitamin-d
[3] https://academic.oup.com/ajcn/article/87/4/1080S/4633477
[4] https://www.ncbi.nlm.nih.gov/pubmed/20050857
[5] https://www.cambridge.org/core/journals/british-journal-of-nutrition/article/role-of-menaquinones-vitamin-k2-in-human-health/5B9F317B526629D8BA77B6435F1E5509
[6] https://www.ncbi.nlm.nih.gov/pubmed/21914161
[7] https://www.asep.org/asep/asep/BrillaV2.PDF
[8] https://www.ncbi.nlm.nih.gov/pubmed/1609752
[9] https://www.cochrane.org/CD009747/BEHAV_iron-supplementation-taken-daily-improving-health-menstruating-women
[10] https://www.betterhealth.vic.gov.au/health/conditionsandtreatments/iron-deficiency-adults
[11] https://www.physiology.org/doi/full/10.1152/ajpendo.00184.2014
[12] https://www.ncbi.nlm.nih.gov/pubmed/15163330
[13] https://www.ncbi.nlm.nih.gov/pubmed/3360302
[14] https://www.ncbi.nlm.nih.gov/pmc/articles/PMC1566632/
[15] https://www.caasn.com/boron-testosterone-boosters.html
[16] https://www.ncbi.nlm.nih.gov/pubmed/21129941
[17] https://www.ncbi.nlm.nih.gov/pubmed/31163183
[18] https://www.ncbi.nlm.nih.gov/pubmed/17238068
[19] http://www.scirp.org/journal/PaperInformation.aspx?paperID=24016
[20] https://journals.humankinetics.com/view/journals/ijsnem/20/6/article-p457.xml
[21] https://www.fertstert.org/article/S0015-0282(08)03935-6/fulltext#sec3.2
[22] https://www.ncbi.nlm.nih.gov/pubmed/21459537
[23] https://www.ncbi.nlm.nih.gov/pubmed/26609282
[24] https://www.ncbi.nlm.nih.gov/pubmed/23439798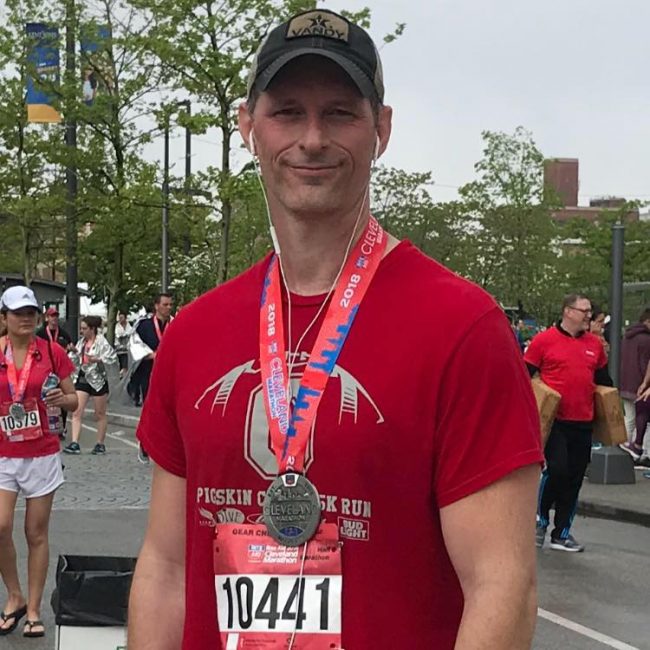 Ryan is a former college wrestler and lifelong fitness fanatic. He has run half marathons, done mud runs, placed in body transformation contests, coached wrestling and now coaches girls soccer. Not to mention he has also tried literally hundreds of supplements over the years and has a vast and thorough supplement knowledge. He has written for Muscle & Strength, Testosterone Junkie, The Sport Review and other publications. He is also the editor in chief of this website. Feel free connect with him on his LinkedIn page below.