(Last Updated On: May 9, 2021)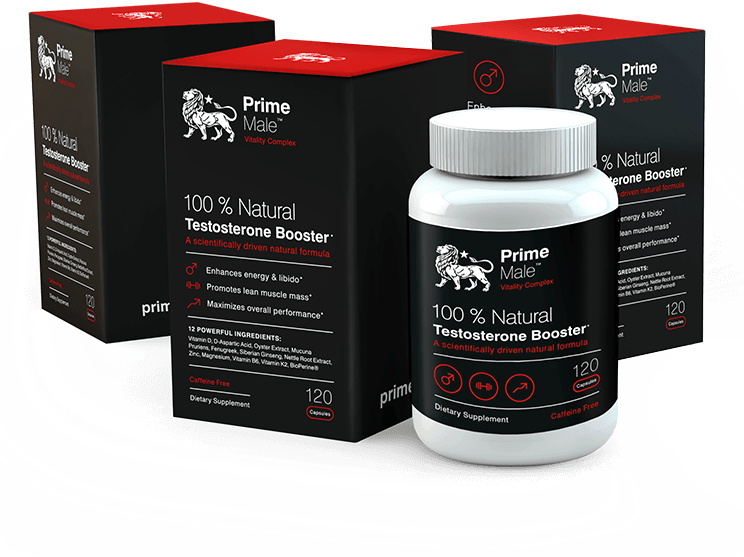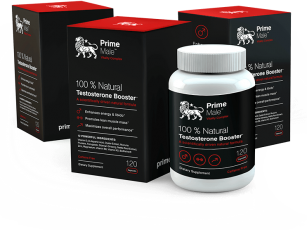 You may have noticed…
It can be harder to build muscle, lose excess body fat, overcome fatigue and keep your libido up as we age.
This is because as we age our testosterone levels drop.
Luckily there is help…
A good testosterone booster can change all of that and get you back to the way you were in your prime.
Today we are going to be taking a detailed look at one of the most popular testosterone boosters on the market in Prime Male.
If you have searched the internet for testosterone boosters you have likely come across Prime Male somewhere along the way.
In this Prime Male review, we will discuss exactly what this supplement does and break it all down to see if it is worth your time and money.
Related: See The 15 Best Testosterone Booster Supplements
Why you may need Prime Male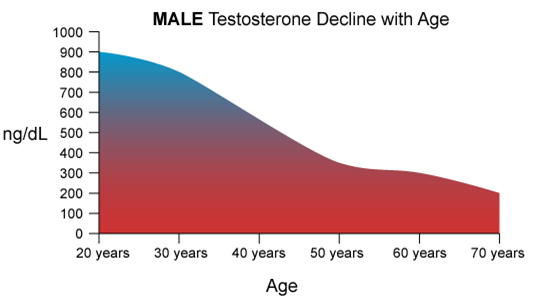 Our testosterone levels peak in our mid to late twenties, after that they drop by about 10% per decade. It won't take much of a drop for you to feel the difference either.
This can make it more and more difficult to build muscle, lose fat, perform in the bedroom, keep your energy levels up and more.
The good news?
A good testosterone booster can stop your testosterone levels from dropping and increase them back to the levels they were in your prime and sometimes take them even higher than they have ever been.
The thing is, not all testosterone boosters are effective, some of them use only a few ingredients and others use doses that are so small that they won't do anything except make your wallet lighter.
Today we are going to take a look at Prime Male and see if this product is worth your time and hard-earned money or if you should leave it on the shelf.
You can only buy Prime Male from their official website
Who is Prime Male For?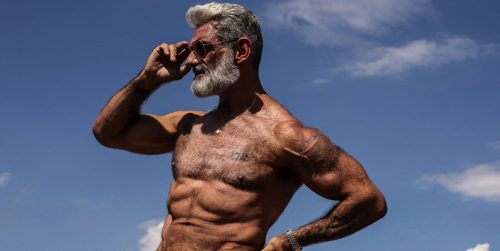 Prime Male is a testosterone booster that is meant for guys over 35 who have been feeling the effects of aging and are looking to bring back their youthful vitality they once had.
As you probably know testosterone is responsible for muscle growth, strength, energy, fat storage, libido and much more and all of these decline as we age.
Prime Male is made to help reverse these effects of low testosterone with special emphasis on improving:
Sexual performance
Increasing energy levels
Reducing body fat
Improving mood
Increased youthful vitality
Build muscle
The bottom line?
Prime Male is geared to make you feel like you did in your prime through natural ingredients that increase your body's own testosterone production without side effects.
Does Prime Male really work?
Let's take a look at the ingredients and find out.
Prime Male Ingredients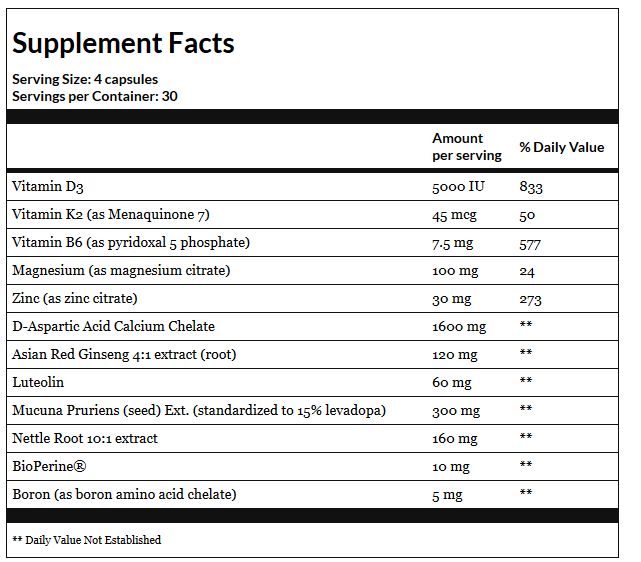 Taking a look at the ingredients in Prime Male and this supplement is loaded. 12 active ingredients is way more than what we see from most testosterone boosters.
It gets better…
Every one of these 12 ingredients is backed by science and in healthy doses, they did not hold back with this one.
These ingredients are:
Vitamin D3
Vitamin D is something we all get from the sun and from certain foods, the problem is most of us don't get enough of it.
The benefit of vitamin D is that it aids in the release of testosterone as was shown in this study done by the Department of Internal Medicine in Austria.
Vitamin K2
Vitamin K is a lesser-known vitamin but it isn't any less important than the others especially for testosterone production. Vitamin K actually works with vitamin D to enhance testosterone production and it also is a good test booster all by itself.
A study done by Tohoku University nutritionists found that vitamin K12 increases serum testosterone levels substantially by enhancing the activity of a certain set of enzymes in the testicles. Another 5-week study done on rats also found a 50% increase in testosterone compared to the control group.
Vitamin B6
Next, we have yet another vitamin, this one being vitamin B6. This vitamin helps with many bodily functions including helping with the production of testosterone.
It does this by stimulating androgen which is a hormone that acts as a precursor to testosterone. It also may help reduce estrogen as well which is a nice bonus.
Magnesium
Next up we have magnesium which is one of our favorite minerals when it comes to testosterone boosters. Magnesium is a pretty common ingredient you will find in most testosterone boosters and for good reason, it works.
This study in the  Journal of Pharmaceutical and Biomedical Analysis found that people who suffer from low testosterone could benefit from magnesium supplementation.
Zinc
Next up we have another mineral that is a very popular and effective test boosting ingredient that we really like.
Zinc supplementation was shown in this study to increase testosterone levels significantly.
On the other hand…
This study done by Department of Internal Medicine, Wayne State University showed that if you restrict zinc intake your test levels drop. In the study, they concluded that "Dietary zinc restriction in normal young men was associated with a significant decrease in serum testosterone concentrations"
As you can see getting enough zinc is important, Prime Male has a generous 30-milligram dose which is 273% of your daily allowance.
D-Aspartic Acid
This amino acid aids in the release of hormones including a luteinizing hormone which regulates the testes along with follicle-stimulating hormones along with human growth hormone that leads to muscle growth and fat reduction.
Prime Male has a hefty 1200mg dose on this ingredient.
Asian Red Ginseng
I am sure you have heard of ginseng before and know that it has many benefits throughout the body. Most people don't know that it can also help with testosterone levels and libido as well.
Ginseng boosts the amount of nitric oxide in the body, this leads to better muscle pumps in the gym and more blood flow downstairs when it comes to the bedroom. This study also showed that it increased cell growth and increased testosterone levels.
This product uses Asian Red Ginseng which is a high grade and more potent version of ginseng which is an excellent choice.
Luteolin
Luteolin is a flavonoid found in many types of plants including fruits. Research shows that this ingredient binds to estrogen receptors and may help keep your estrogen levels low.
Mucuna Pruriens
Up next we have another really good ingredient in Mucuna Pruriens. This ingredient has been proven to reduce prolactin levels in men which helps prevent the depletion of testosterone.
These tropical seeds are also a great source of amino acids which help increase both testosterone and HGH.
Nettle Root
This common plant root is another great ingredient when it comes to boosting your test levels. Nettle root works really well because research shows it actually binds to globulin in place of testosterone.
This leaves more of the desired free testosterone flowing through your veins. Nettle root has also been shown to help lower estrogen levels and increase testosterone serum levels as well.
Bioperine
This is an ingredient that is becoming more and more common in testosterone boosters,
Bioperine works by increasing the absorption rates of the nutrients in the supplement so more of it actually gets into your bloodstream. Believe it or not, absorption can be a problem especially as we age.
Bioperine has actually been shown to increase supplement absorption by an impressive 20 times.
Boron
Last on our ingredient list we have Boron. This is another mineral that helps boost testosterone levels.
Studies have shown that Boron reduces the amount of globulin in your blood that there is for the testosterone to bind to, thus leaving more of the desired free testosterone flowing through your veins.
Overall this ingredients list is quite impressive, they really covered all of their bases with this product. We also like that none of these ingredients are in small doses, all of them are in generous and effective amounts.
Learn more about these ingredients on their official website.
Dosing With Prime Male
With Prime Male, you take 4 capsules per day spaced throughout the day. This is the correct dosing for a testosterone booster and is what we recommend.
Here's the thing…
Many test boosters use just 1-2 servings per day, that is not what we recommend because it allows your testosterone levels to drop between doses which will make the supplement much less effective. We recommend 3-4 servings per day so your testosterone levels stay high all day.
Prime Male and Bioavailability
One thing that should be noted about Prime Male is the higher bioavailability with this supplement.
What does that mean?
Higher bioavailability means that the nutrients from Prime Male are more easily absorbed. This is important especially as guys get older because as we age our ability to absorb nutrients diminishes.
Luckily Prime Male has ingredients like Bioperine which greatly improve the absorption rate of the nutrient in the supplement so you absorb more of the supplement rather than just having it pass through your digestive system.
That's not all…
Boron is another ingredient they use that not only boosts your testosterone levels but has also been shown to increase absorption significantly.
More effective ingredients in your blood mean more testosterone for you.
Any Side Effects With Prime Male?
The nice thing about Prime Male is that it is made of all-natural ingredients and none of them should give you any side effects.
Many testosterone boosters use an ingredient called Fenugreek which is in the same family as the peanut and can give some people allergies but that ingredient isn't in Prime Male so you should be allergy-free on this one.
Prime Male Pricing
This price of Prime Male is above average when it comes to testosterone boosters but we feel it is well worth the money and if you can afford it you will be very happy.
The nice thing is, they do offer discounts if you buy in bulk so that can save you some cash.
Prime Male is only available to purchase on the manufacturer's official website.
Here is how the pricing breaks down:
1-Month Supply (1 bottle/120 capsules): $69.00 plus $7.95 for shipping and handling. Faster shipping options are available at an extra charge.
2-Month Supply: $138 plus free shipping the United States and Great Britain
3-Month Supply: comes with a 4th bottle for free, the cost is $207 and the shipping is free worldwide.
Does Prime Male Really Work?
If you are an older guy looking to boost your testosterone levels and enjoy increase vitality along with sexual performance then Prime Male would be an excellent choice and would work very well for you.
Prime Male is absolutely loaded with 12 powerful testosterone boosting ingredients and they are all in healthy doses, none of those wimpy doses that many supplements out there use.
They also use 4 doses per day spread out so your testosterone levels don't drop in between doses, this helps make the product much more effective.
That is why we think Prime Male is one of the top testosterone boosters on the market today, especially for older guys.
Reviews for Prime Male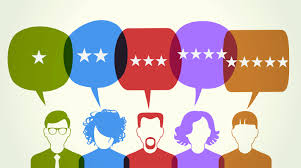 Looking across the internet at the reviews and they are almost all positive when it comes to Prime Male.
The main things most reviewers liked was the increased energy and youthful vitality they felt while using this product, other also liked the extra performance they felt from Prime Male when they were in the bedroom.
Of course, there are a couple negative reviews out there when it comes to Prime Male but you can find that with any product, some have said their return policy isn't the greatest and it can be hard to return the product.
Bottom line?
Overall the reviews are very good when it comes to Prime Male and most everyone who takes this supplement has good things to say about it.
Pro and Cons of Prime Male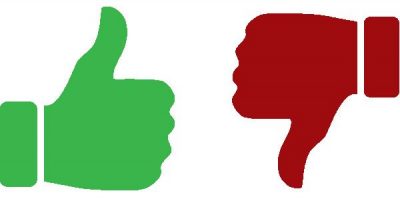 Pros
12 active ingredients in ample doses
Solid reviews online
Proper dosing so test levels don't fall between doses
Higher bioavailability
Made for guys over 35 looking to increase vitality and performance
Cons
Above average price
Not recommended for vegetarians or vegans
Can only be purchased online from the manufacturer's website
Overall Conclusion for Prime Male
Time for the conclusion of this Prime Male Review. So, does this product really work and is it worth your money?
The answer is yes.
We have researched a lot of testosterone boosters over the years and Prime Male is easily one of the best especially if you are over 30 years old.
They use 12 powerful ingredients in healthy doses that you will notice, most guys noted an increase in youthful vitality, increased energy and a nice boost in sexual performance.
A couple of underrated aspects of Prime Male that we also like is that the dosing is spread out enough that your testosterone levels don't drop between doses and that Prime Male has a higher bioavailability so that you absorb more of the ingredients for the supplement which can be a problem as people age.
Overall if you are past the age of 35 Prime Male is the best testosterone booster on the market for someone your age and we do not think you will be disappointed at all. Great product loaded with great ingredients.
Learn more at the Official Prime Male Website
Grade = A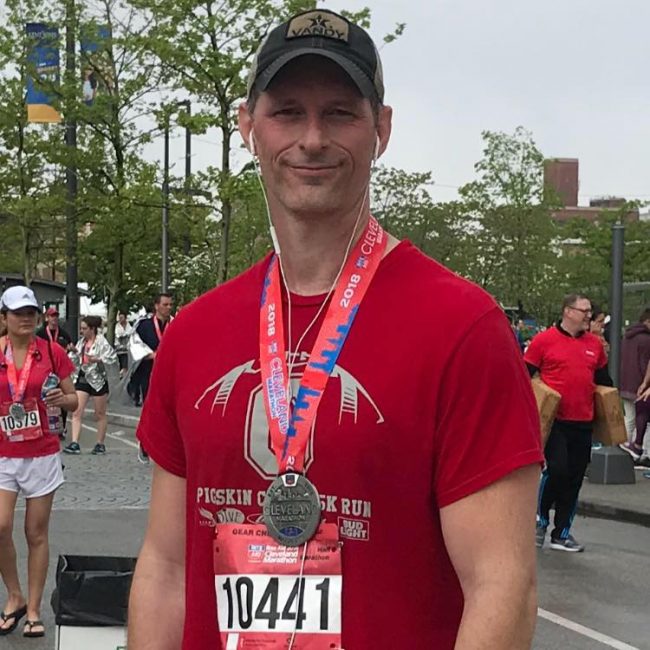 Ryan is a former college wrestler and lifelong fitness fanatic. He has run half marathons, done mud runs, placed in body transformation contests, coached wrestling and now coaches girls soccer. Not to mention he has also tried literally hundreds of supplements over the years and has a vast and thorough supplement knowledge. He has written for Muscle & Strength, Testosterone Junkie, The Sport Review and other publications. He is also the editor in chief of this website. Feel free connect with him on his LinkedIn page below.