(Last Updated On: September 29, 2022)
Protein powders were long thought to be exclusive supplements to bodybuilders and those who want to become better physically.
But in reality, they actually can become more effective when used as weight loss companions.
Adding protein to your diet may seem counterintuitive, but think about it for a second. When you have a convenient source of high-quality protein, not only can you control caloric intake but your appetite as well.
Some will say that more protein equals fat loss and muscle gain, but what's the science behind it?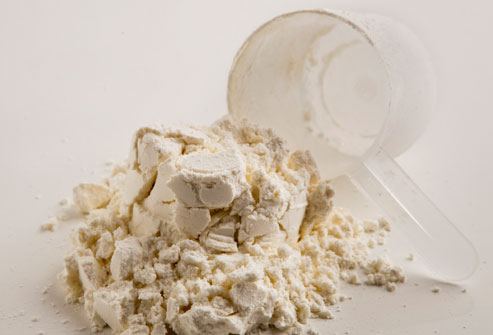 Best Protein Powders For Weight Loss
If you are looking for a protein powder to help you lose weight, these are the best options.
1. ProteinSeries 100% Grass-Fed Whey Protein by Transparent Labs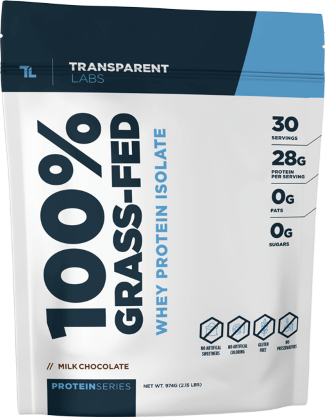 The ProteinSeries line by Transparent Labs gains the award of best protein powder due to a number of reasons.
The Grass-fed Protein Powder variant comes from whey protein isolate, a better version of whey protein in all its aspects. Sourced from free-range, grass-fed American cows, users get a high protein-by-weight ratio of 88 percent or about 28g of protein isolate per 32g scoop.
Transparent Labs doesn't compromise when it comes to their products. The cow whey isolate is free of hormones, GMO, gluten, preservatives, food dyes and artificial sweeteners. The claim that the manufacturer has the cleanest protein is true, which makes it perfect for losing weight, keeping lean muscle and for hitting your daily protein needs.
As for nutrition facts, each serving provides 120 calories for complementing your weight loss routine. You can also choose from several flavor options, including standard Vanilla and Chocolate or Strawberry, Salted Caramel or Mocha.
ProteinSeries is hands down the best protein product you can get in the market today. The quality of isolate is top-notch and each bottle is randomly tested by third-party inspectors for potency and efficacy. Transparent Labs is known for producing industry-leading supplements that are great value for money, so you can't go wrong with their 100% Grass-Fed Whey Protein.
Pricewise this protein is above average but they offer some excellent discounts if you buy 2 or 3 tubs. You can also save 10% by using the promo code TL10 at checkout.
Pros
Promo code TL10 saves 10% at checkout
Whey isolate at 28g protein
Made by Transparent Labs
Excellent value for money
Zero additives, fillers, gluten and GMO
Cons
Does not come in Unflavored
Website: TransparentLabs.com
2. Mele Cocoa Nut Whey Protein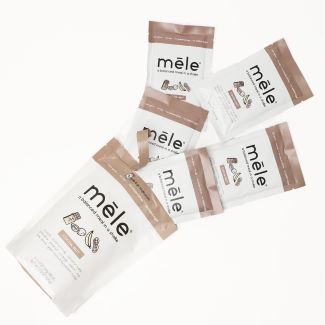 Like a burst of flavors with your protein powder? Mele has a whey-based protein supplement that can make you enjoy your meals as you go on a weight loss diet.
You'll get hints of mango, banana, coconut milk, chocolate and carrot every time you take your protein powder, which can really enhance the experience. The packed bundle also contains healthy fats and complex carbs that provide a complete meal.
The whey protein is complemented by nuts, veggies, fruits, and grass-fed whey isolate without any GMO, hormones, added sugar, soy or preservatives. If cocoanut, banana and mango don't suit your taste, you can opt for Rawberry and Supergreen flavors.
Broken down into nutrients, each serving gives you 35% protein, 25% fats, 40% carbs and goodies such as omegas, fiber and the like. Each packet gives you 250 calories, which can be quite useful if you need to feel satiated and are currently reducing your daily calories.
Pros
Can become a meal replacement
Contains good fats, carbs, and nutrients
Low calories
Cons
Expensive
Taste can be hit or miss
Website: meleshake.com
Related: Best Meal Replacement Shakes For Weight Loss, Muscle Gain, Vegans, and more,,,
3. Promix Nutrition's 100% Casein Protein Powder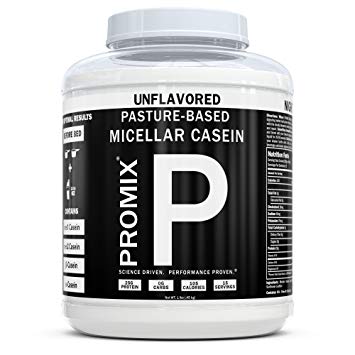 The first thing you'll notice with this protein powder supplement is the fact that it contains Caseine as the main protein proponent.
Casein protein is considered a slow-digesting compound that provides a sustained release of amino acids. Micellar protein is marketed as a nutrient you can take just before you go to bed. Manufacturer Promix Nutrition claims that their product has been tested under lab conditions and sourced from superior ingredients to ensure the best results. More importantly, you get none of the GMOs, gluten, soy and synthetic additives from inferior labels.
Users can benefit from casein as a protein source as it can provide better strength, greater gains in the gym, maintain lean muscle and contains a wide spectrum of essential amino acids. You can also choose to get either the Chocolate variant or the Unflavored option. Overall, Promix Nutrition seems to work well for those who are primarily looking to build lean muscle, but those who want to lose weight can try our #1 recommendation.
Lactose-intolerant individuals will have to look for another meal replacement product. You're limited to two flavors and some users report the powder not mixing well with water.
Pros
Casein based protein
Comes in Chocolate and Unflavored
Cons
Powder takes a long time to dissolve
Slow shipping
Website: promixnutrition.com
4. Raw Organic Protein by Garden of Life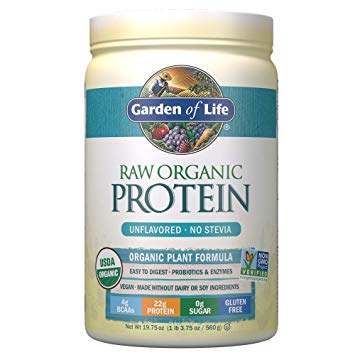 Garden of Life's organic protein powder offering distinguishes itself from the pack by offering a mixture of 13 raw-sprouted protein components without the dairy. You get 22g of protein and all the essential amino acids and fat-soluble enzymes, probiotics and vitamins.
Instead of grass-fed cows, the manufacturer has found an organic protein source using nature's seeds and grains. Users can get 29% of their actual dietary value when they turn to Raw Organic Protein as a meal replacement for their weight loss goals. Garden of Life's manufacturing process preserves the protein, probiotics and enzymes because of its low-temperature aspects, without carriers or added fillers to mar the purity of the product.
Each serving gives you 22g of protein and all the vitamins and amino acids you need for the day. It's a good alternative for individuals who want to lose weight without compromising their vegan or vegetarian standards. The only downside is that you may be getting much lower protein content in terms of grams, and the addition of sodium may be a dealbreaker for some. Others may not appreciate the vanilla flavoring and the texture as it passes down your throat.
Vegans and vegetarians will find a lot to like, but those who want protein sourced from cows should check out the top spot.
Pros
Contains probiotics, good enzymes and vitamins
Seed and grain-based protein content
Cons
Lower protein per serving as advertised
Not all will like vanilla flavoring
Website: gardenoflife.com
5. 100% Grass-Fed Whey Protein Powder by Naked Nutrition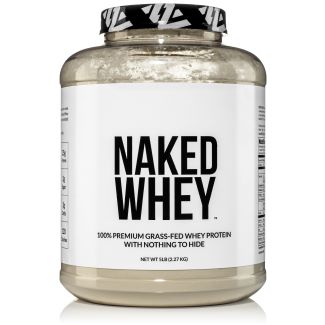 Naked Nutrition touts 100%, premium grass-fed whey protein as exactly that- no added fillers, additives, and sweeteners. The simplistic clean label seems to reflect the manufacturer's claims that their whey protein is made of pure, unadulterated milk from grass-fed cows.
On the website, you'll be able to see the "Naked Difference", which lists all the benefits you can get with the product. Aside from the single ingredient, the natural aspect comes from the fact that Naked Nutrition's whey product is free of GMO, gluten, soy, growth hormone, rBST or rBGH. The cold processing does not make use of bleach or acid, thereby preserving the quality.
Each serving gives you 5.9g of BCAA and 25g of protein. Naked Nutrition's offering lands on the top 5 spot because of its organic processing and the fact that you don't get any additives or fillers, but the dosage and potency is weaker than the others in this list. Moreover, the texture and taste makes the powder difficult to mix and ingest.
Other notable concerns are side effects such as stomach cramps and indigestion. You may want to steer clear of this protein powder if you have a sensitive stomach or easily get indigestion.
Pros
Zero GMO, rBGH and rBST
No artificial sweeteners or flavoring
Pure whey protein from grass-fed cows
Cons
Texture and taste leave a lot to be desired
Expensive as compared to the top ones in this list
Website: nkdnutrition.com
Benefits Of Getting More Protein
Everyone knows that protein is one of the most important nutrients we must consume daily to become healthy.
Protein is a vital component that makes up our muscles, bones, and skin. Moreover, the macronutrient is directly responsible for repairing and building our tissues and muscles. As such, everyone can use more protein in their diet, including those who are trying to lose weight.
Reduce Caloric Intake
Nutritionists often recommend protein foods to patients who want to go on a weight loss regimen because it's more filling. More protein equals greater satiety and satisfaction, and that lessens the chances of going on binge eating because you're starved for calories.
Muscle Growth
Gym goers and bodybuilders take to protein powders and shakes as it can add to muscle mass when combined with strength training exercises.
Weight Management
Protein is the great equalizer as it won't cause your blood sugar levels to dip. Protein foods are proven to make one feel full for longer as compared to carbs, for example. That satiety can go a long way in reducing hunger pangs and cravings for unhealthy, fat-laden snacks that can ruin your diet plans.
Gain More Strength
Increased intake of protein is one of the best ways to gain strength. Athletes, powerlifters and mountain climbers rely on protein to give them the boost they need on each training session. Protein allows you to gain more muscle and recover faster after particularly strenuous activity.
Recovery After Exercise
Protein plays a huge role in repairing damaged tissues and muscles. This becomes especially helpful for those who want to bounce back faster and get to the gym as soon as possible. Fitness experts recommend taking protein right after a workout to promote better healing of connective tissues, tendons, and muscles.
Added Nutrition
Daily protein intake recommendation is somewhere around 56g for men and 46g for women who are aged between 19 and up.
Vegans and vegetarians may find themselves facing deficiency as the most common sources of protein come from meat. In this case, protein powders are the perfect solution for meeting the daily requirements and for keeping healthy and fit.
Related: GNC Lean Shake Complete Review
Protein Shakes For Weight Loss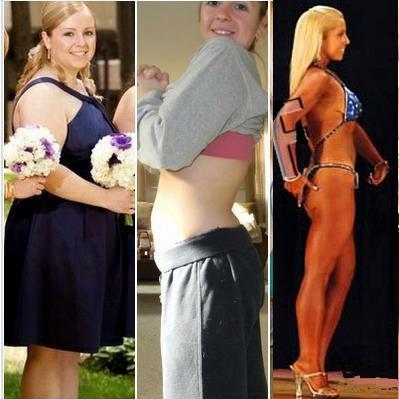 The key to any weight loss program is calculating just how many calories you need to take in order to lose stubborn pounds.
This is called creating a calorie deficit, which is a term you may be familiar with if you've tried losing weight in the past. When you expend more calories than you eat, the body naturally starts getting lighter as a result.
In addition, increasing your protein intake can help speed the fat-burning process along because:
You feel fuller for longer, and therefore won't be tempted to eat and gain more calories.
Protein is better than carbs or fat in terms of boosting metabolic rate. Your body actually burns more calories when you're digesting protein as compared to fat, carbs or sugar.
Your lean muscles are left alone.
Keep in mind that a protein powder product isn't an all-in-one weight loss solution. When used right, protein can aid you in controlling your hunger and lessen the risk of deviating from the caloric deficit plan. Having a protein shake alongside your meal improves satiety, boosts metabolism while leaving the lean muscles intact.
You'll find that a protein powder supplement can replace a huge chunk of the food you eat on a daily basis, which can be the proponent to losing weight. Go slow and take to replacing snacks and desserts with a protein shake at first. You'll be hitting the goal of eating fewer calories, and the longer you can do this the more excess weight will be burned every time you head to the gym.
That being said, choose only the best protein powder from a reputable manufacturer. We've rounded up the best ones you can buy right now and listed them here for your convenience.
Conclusion
Protein powders can help you lose weight by giving you a complete source of protein you can rely on day in and day out. More importantly, these supplements can deliver the best results when combined with routine exercise.
If you want the purest source of protein without fillers and additives, get the ProteinSeries 100% Grass-Fed Whey Protein by Transparent Labs. It doesn't have any of the hang-ups the other protein powders have in the list. Plus, it actually tastes really good and is a definite bang for the buck. You won't have to go through a trial-and-error and can concentrate on your weight loss program when you get our #1 recommendation. Try it today!