(Last Updated On: April 14, 2017)
Can you tell us your thoughts on 14.5 going in and your performance?
It was something that I knew was going to be tough; bar facing burpees are never fun. I went in to 14.5 as relaxed as I possibly could. I knew all I had to do was put up a decent score and I would set myself up in a great position for Regionals. I didn't want to get overwhelmed or worked up over this workout. I wanted to end the 2014 OPEN with a smile and just have fun; and that is exactly what I did. I just had fun with this last WOD. Now it is time to focus on my training in order to make it out of a extremely tough Regionals! 
How do you feel the open went for you overall?
For me personally, I think it went great. I wasn't expecting anything crazy and I actually ended up winning one of the Open workouts. That was a huge WIN for me both physically and mentally. I feel that I learned a lot about myself as an athlete this OPEN because it tested me mentally. I had a lot of break downs during these workouts and I now know that is a weakness of mine and that is something I am going to be focusing on a lot. I need to learn how to control my little "freak outs" during workouts.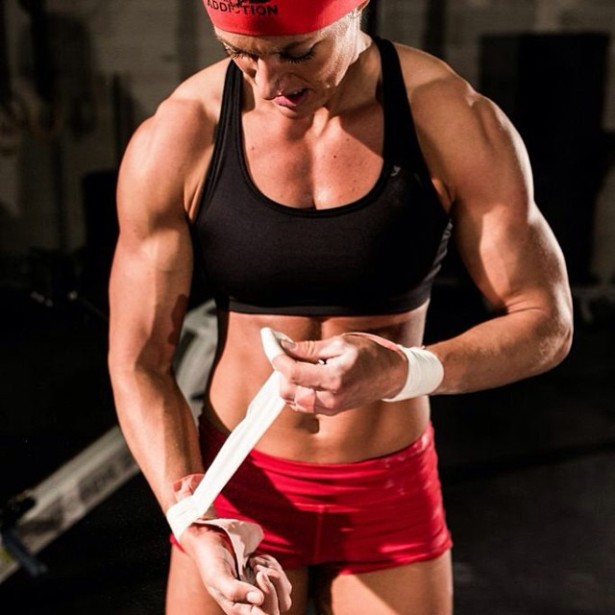 Do you wish regionals were next weekend?
Oh gosh no…. I am a little beat up and I actually took all day yesterday off and I am taking all day today off too. I am giving my body some time to relax, seeing how it will be a while before I can do that again. 
Anything you are looking to improve on before regionals?
Yes, a ton! I will be working on everything. I need to perfect every movement. I don't just want to do well in every event I want to KILL every event. 
Danielle Sidell
Facebook Page: www.facebook.com/pages/Danielle-Sidell
Website: www.daniellesidell.com
Instagram: @dani_sidell
Twitter: @Dani_Sidell
Youtube: www.youtube.com/user/DanielleSidell