(Last Updated On: April 16, 2022)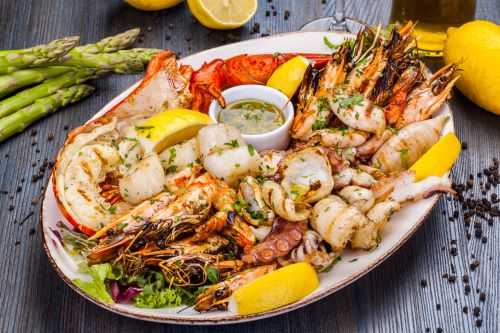 Wild-caught seafood is a fantastic way to maintain a healthy diet.
However, it can be difficult to find quality seafood that is both wild and sustainable.
Fortunately, there are many online vendors who specialize in sourcing the best wild-caught fish from all over the world.
In this article, I will explore some of these vendors and explain why they're worth checking out!
The Best Wild Caught Seafood Delivered to You
If you are looking for the best wild-caught seafood delivered to your door then these are the best companies to choose from.
#1 Sizzlefish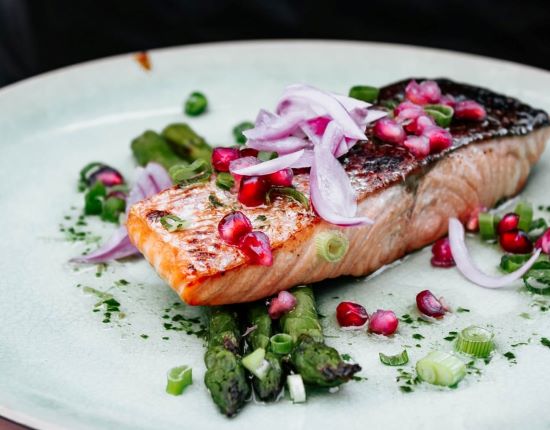 Sizzlefish is a popular seafood delivery service that's recently expanded to offer subscriptions. The company's mantra is 'pure natural fish, delivered to your door' via wild-caught American seafood. The catches are cut to proportion, cleaned and flash-frozen before being delivered or sold, ensuring freshness.
Like all other wild-caught fish companies, Sizzlefish has a variety of fish for its customers. Their "Wild Caugh Seafood Collection" features a wide variety of fish including Sockeye Salmon, Mahi Mahi, Red Snapper, Atlantic Cod and much more all fresh from the fishing boat. They also offer a Paleo collection and a Healthy eating collection for those who are trying to watch what they eat.
Shipping is free on all orders and they ship FedEx Ground unless you live on the west coast, in which case they automatically ship with FedEx Express for a 2 to 3-day delivery. Your package will take 1-3 days to arrive once it is shipped and they do not ship across the weekend to ensure the fish will remain frozen during delivery.
---
#2 Vital Choice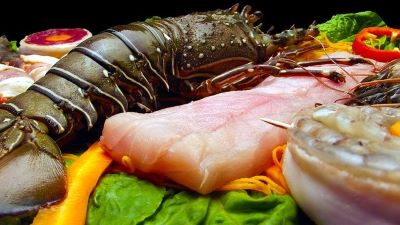 Vital Choice Wild Seafood & Organics is a variety store that offers more than just wild-caught fish. They also have premium proteins, organic seasoning, fish-based supplements and grilling accessories. In the wild fish department, they have petrale sole, rockfish, sablefish, Chilean sea bass, cod, lingcod, albacore and ahi tuna, halibut, salmon, poke and tataki and wild salmon jerky.
Their subscription service, called 'Vital Box' consists of three choices- the Seafood Box, Fish Box and Salmon Box. Each of these has its own selection of fish, e.g., shellfish, salmon and fish-based sausages, dogs and burgers. Vital Choices' food are 100% gluten-free as well as being antibiotic-free.
It's worthy to note that the company has some bone broths that are Paleo and keto-friendly. Vital Choice also has a comprehensive guide on how you can prepare and cook fish to preserve the nutrients and make it taste good, too. To entice more customers, the shop offers promotions and rewards such as free shipping and discounts on supplements when you choose automatic delivery. You earn 'points' that can be used to buy their fish-based products at a lower price.
---
#3 Lobster Anywhere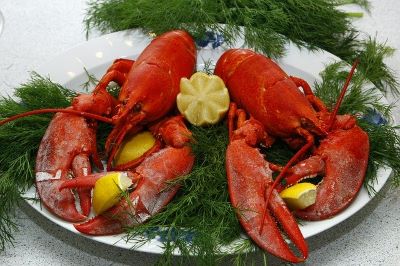 Have a taste for Lobster? Then Lobster Anywhere is a great choice for you. Lobster Anywhere delivers lobster from the shores of Maine to your door and they can even do it overnight. We aren't just talking about frozen or packaged lobster either, you can even get live lobsters delivered to you.
They do more than just lobster though, you can also get New England Clam Chowder, lobster bisque, shrimp, scallops and even surf & turf.
Their lobsters come fresh off the boat and are immediately hand-selected and packaged for delivery to you so they are as fresh as possible.
Lobster Anywhere is also dedicated to resource conservation and preservation so that future generations will also be able to enjoy the delicious lobster from the North Atlantic.
Ordering is easy, simply order the lobster and seafood you want, select a delivery day (2-day delivery, overnight or overnight with early am delivery). They also offer discounts when you buy in quantity and your satisfaction is guaranteed, if you aren't satisfied they will make it right.
---
#4 The Crab Place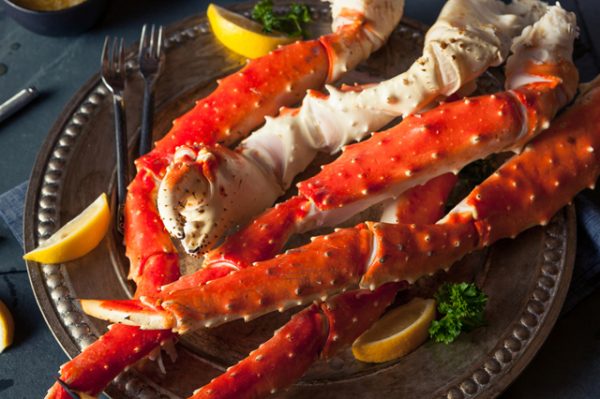 If you are in the mood for crab legs then The Crab Place would be a great selection. They sell fresh Maryland crab and seafood that is caught daily by local fishermen.
They have everything you could imagine when it comes to crabs including king crab legs, soft crabs, hard crabs, crab cakes and crab meat. They also offer shrimp, oysters, crawfish, scallops, lobster tails and a variety of fresh fish.
The Crab Place has been certified as True Blue Compliant by the Maryland Department of Natural Resources Seafood Marketing Program. This program recognizes restaurants and retail stores that support local watermen and the local economy by using high-quality Maryland crabs and crabmeat.
Seasonality can affect when they can ship their live crabs so be aware. For example, they won't ship live crabs in the summer heat because the heat may be too much for the crabs to survive. They also don't ship them in the winter months because they aren't out fishing then so they don't have any available. You should call ahead to check on the availability if you are unsure.
---
#5 Catalina Offshore Products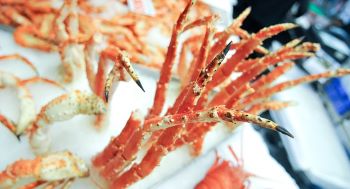 Catalina Offshore Products mostly operate within the Catalina Island, selling wild-caught fish such as sea bass, halibut, snapper, rockfish, grouper and swordfish among others. It's worthy to note that the company sells sushi-making kits so you can prepare the sashimi you buy from them right in the comfort of your own home.
Catalina Offshore has free shipping when you make a purchase above $300, and they accept major credit cards too. On shops, they sell shellfish, premium fillets, shrimp, sea urchin, salmon, lobster, crab, caviar & eggs, yellowtail and tuna varieties. They have been featured in news and shows about sustainable wild-caught practices and are renowned in their particular region.
Ordering online is easy and works just like e-retail shops. Put the items you want in your shopping cart, then check out and pay with your preferred method. You can sign up for an account and log in every month for deliveries. Unfortunately, Catalina Offshore doesn't have a subscription plan so you'll have to do it manually.
Their website is sparse and navigating may be a bit difficult, but you should be able to get to the wild fish selection without any problems. Sign-ups are optional and provide additional discounts.
---
#6 Wild Alaska Salmon and Seafood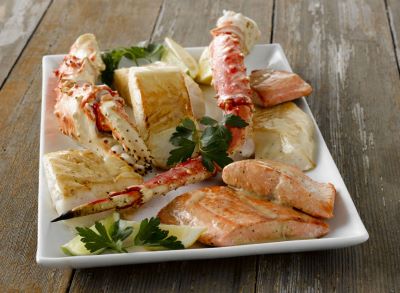 Wild Alaska Salmon and Seafood is a different company from Wild Alaskan Company, though they source from the same waters. It's a fisherman family-owned business and manned by an experienced individual named Captain Tony. Aside from subscription-based and wild-caught fish delivery services, Wild Alaska Salmon & Seafood regularly shows up at farmer's markets around the U.S.
The wild-caught seafood company doesn't offer a subscription service but they make up for it by offering frequent free shipping promotions. As for the wild fish department, you can choose from wild Alaskan varieties such as lox, salmon burger, salmon candy, sockeye salmon and king salmon, or rockfish, ahi tuna, Alaskan halibut, pacific cod, Alaskan black cod, jumbo shrimp, jumbo sea scallops, Alaskan red king crab and wild Alaska rub. Pick your own selections in single orders or choose the 'Build Your Own' Salmon & Seafood Box for variety and save a few dollars in the process.
Wild Alaska says that they're committed to sustainability, and their products are certified by the ASMI, or Alaska Seafood Marketing Institute. In particular, salmon fishing in Bristol Bay is largely regulated by the Alaskan government, and Wild Alaska is among those permitted due to their practices.
On their website are tips on how to cook, store and prepare salmon and recipes that focus on maximum nutrition and taste.
Website: wildalaskasalmonandseafood.com
---
#7 Sitka Salmon Shares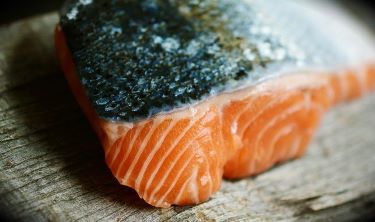 Sitka Salmon Shares offers a 'boat to doorstep' service on wild Alaskan seafood. Their packages are called 'shares' and range from bundled products such as the Premium Sitka Share, Taste of Summer, Sitka Salmon and Sitka Seafood to seasonal ones, depending on the month and fish caught.
Sitka has a pretty interesting recipe list that can be filtered according to fish type. The photos are enticing and range from spicy to healthy and everything in-between. You can prepare the shares you bought at Sitka with ingredients and eat a different meal every day.
The wild-caught fish company's delivery process is outlined on their website. First, you enroll in a CSF, or community-supported fishery in 3 to 9-month intervals. The small boat fishermen catch Alaskan seafood varieties such as halibut, albacore tuna, dungeness crab, spot prawns, rockfish, yelloweye, pacific cod, black cod, black bass, lingcod, keta salmon, coho salmon, sockeye and king salmon.
After the fish are caught, they are prepared and flash frozen. You receive an email a week before the shares are sent. Details such as where and when the seafood was caught and who caught it are provided as well.
Website: sitkasalmonshares.com
---
#8 Honolulu Fish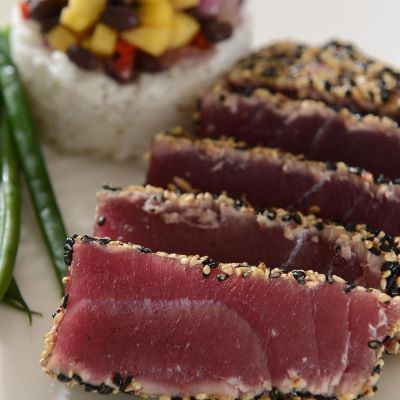 Honolulu Fish focuses mostly on wild fish caught on the coastal waters of Hawaii. You may think that the selections are few, but you'll be surprised at the variety of choices the wild-caught fish company offers.
For starters, Honolulu Fishes' Signature Cuts save you time from having to prepare them- it comes with the bloodline and skin removed so you can just put them straight to the pan or grill. There's the Ahi Select, Premium and Ultra fillet, wahoo, northern salmon, albacore ahi, swordfish, sweet prawns, monchong, ora king salmon and sea bass in 3-pound packages.
Shipping options and subscriptions are listed on their website. Honolulu Fish has either the 3 months or the 6-month seafood subscription under the 'monthly catch' umbrella. A subscription consists of the owner's catch of the day and nairagi, kajiki, mahimahi, ono, swordfish, Tombo or ahi, depending on which one's the freshest and most delicious.
Honolulu Fish is founded by Wayne Samiere and is among the top seafood distributors in the US. The company serves Pacific water fish to more than 3,000 customers and chefs. It's also the only wild-caught fish distributor to offer 14-plus sashimi-grade seafood. Also, HFC promises eco-friendly and sustainable fishing practices and hand-selected fish carefully chosen by top sashimi experts.
---
#9 Wild Alaskan Company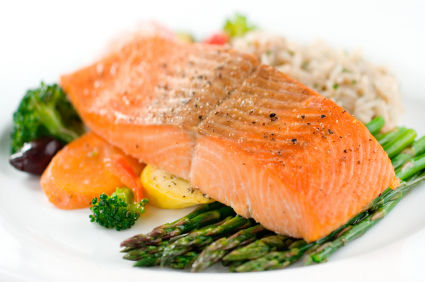 Rounding out our list of the best wild-caught fish delivery we have the Wild Alaska Company. Wild Alaskan Company operates via monthly seafood membership, which means you get sustainably sourced seafood for a monthly price. They offer species that are native in Alaska, including Alaska pollock, pacific halibut, pacific cod, coho salmon and sockeye salmon. You can choose from three plans- the white fish box, the salmon box or the combo box, each with its own specialty. The price is very reasonable for people who are looking to change their diet for the better.
Wild Alaskan, like other top wild-caught fish companies, deliver the fish straight to your doorstep. Sustainability doesn't stop at Wild Alaskan's responsibly sourced seafood. Each order is shipped in an eco-friendly insulated cooler with dry ice, to ensure it remains frozen until the end of the day it is delivered. They also explain in detail how their fish are never genetically modified or farmed, with zero antibiotics and other drugs.
Wild Alaskan backs its fish products with a 100% money-back guarantee. You also get access to expert fishmongers who will answer any question you have about the seafood, cooking tips, recipes and more. Customization options are also available in the form of delivery date changes, menu switch and putting your subscription on hold.
What I like about Wild Alaskan Company is that they pack their fish individually according to portions, which makes cooking quick and easy.
Website: wildalaskancompany.com
---
Why Wild Caught Fish is Better Than Farmed Fish
Now, this is the part where it gets interesting. People debate on three fronts regarding the farmed fish versus fresh fish argument- sustainability, contamination and nutrition.
Sustainability
A fish farm's sustainability largely depends on its practice. Unfortunately, not all of them uphold themselves to high environmental standards and most lean towards profit instead of replenishing the world's supply- leading mother nature to suffer in a long run with no end because humans will eventually be impacted too!
Wild-caught fish companies can't always promise sustainable practices, but this is where research comes in handy. When deciding whether or not to consume a wild-caught species make sure that they follow an eco-friendly program and also do their due diligence before buying – you know what's best for your body so why would it be any different with seafood?
Contamination
Farmed fish are more likely to be contaminated with toxins, antibiotics and other man-made compounds for a reason- the 'tanks' where they live are more crowded, and they tend to get ill or contract some kind of disease more often. In an effort to keep their fish healthy, fish farm companies rely on medicine, water cleaners and growth hormones to address the demand.
In contrast, fish caught in the wild are in their natural environment. They aren't as crowded and therefore, are less likely to be sick. There's virtually zero monitoring or treating involved, and these fish live or die by natural selection.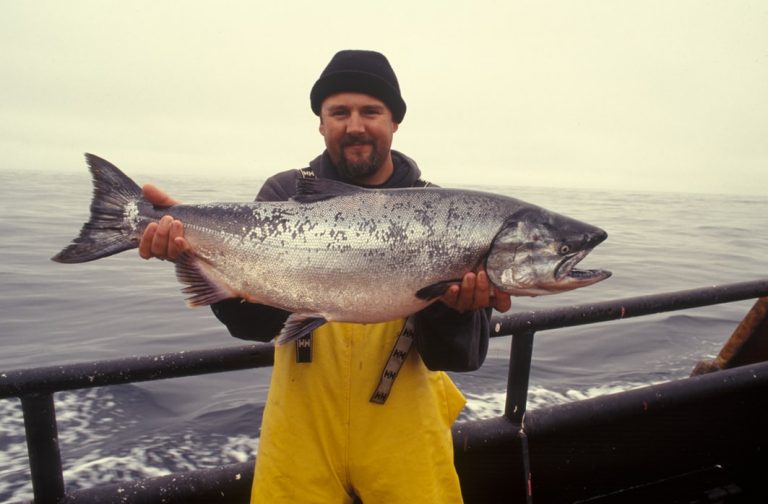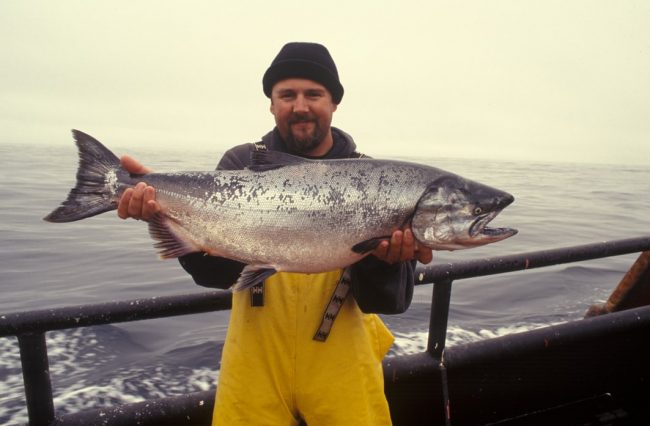 Nutrition
A fish's nutritional value largely depends on the diet. The more varied foods they get, the higher their content in nutrients and minerals will be.
Fish farms are a way to increase the omega-3 levels in fish. However, this process does not work for all varieties and can only provide so much nutrition compared with wild-caught species that have been richer sources of protein/fatty acids over time due to their natural diet composed mostly or entirely from these nutrients.
Wild-caught fish tend to have more food choices in their natural environment, i.e., their natural prey and the nutrients you get are more diverse.
Related: Best Online Meat Delivery Services
Wrap Up
There you have the best wild-caught seafood delivery with a nice variety for you to choose from.
The best part about eating wild-caught seafood is that you can have it delivered straight to your doorstep. This is undoubtedly the way to go for the health-conscious individuals and families who'd love to get all the nutrients of fish without additives, hormones or antibiotics.
The cost difference between farm-raised and wild-caught is minimal, and as long as you're eating healthy, why not go for organic and natural ones? Your body will thank you for it.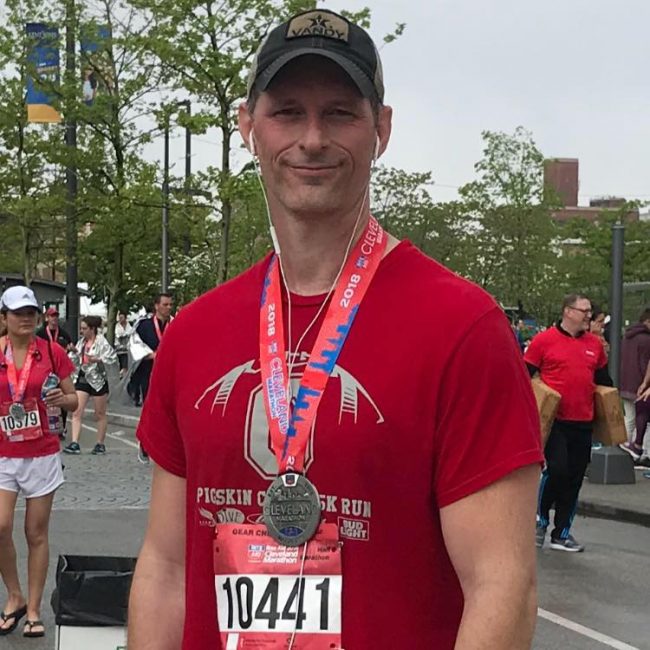 Ryan is a former college wrestler and lifelong fitness fanatic. He has run half marathons, done mud runs, placed in body transformation contests, coached wrestling and now coaches girls soccer. Not to mention he has also tried literally hundreds of supplements over the years and has a vast and thorough supplement knowledge. He has written for Muscle & Strength, Testosterone Junkie, The Sport Review and other publications. He is also the editor in chief of this website. Feel free connect with him on his LinkedIn page below.