(Last Updated On: April 30, 2021)
When going the online meat delivery route, it's easy to just type in 'best online meat delivery' and call it a day.
However, there's a better way to shop for your meat fix and one that ensures you get the highest quality product grown in an organic, grass-fed and antibiotic-free way.
Introducing the 10 best online meat delivery companies you can try today.
Best Online Meat Delivery
No matter what kind of meat you are looking for you will find some high-quality cuts in the list below.
#1 Belcampo Meat Company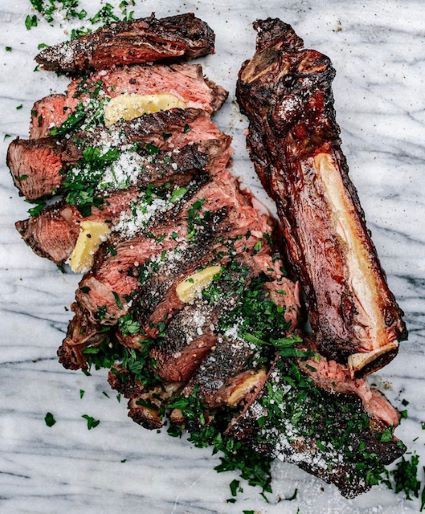 Website: Belcampo.com
To appreciate the meat you get from Belcampo Farms you'll have to understand 'The Belcampo Way'. It's a process that's 'good' for everyone concerned- the animals, our Earth and the population.
Belcampo boasts a unique tradition that's unlike any other. For starters, the meat and agriculture are certified humane and regenerative, which means the company employs low-stress animal handling and the farm observes carbon negative and climate positive practices. The meat you get come from animals that graze on open pastures and adopt a natural pace of life.
The better quality of meat the more nutrients, including protein you get per serving. This makes Belcampo one of our favorites when it comes to high-quality meat.
When it comes to being an online meat delivery service Belcampo also gets top marks. Their website is clean, functional and has all the elements to place and complete an order quickly. You can browse the many products or browse by category, e.g., poultry, pork or beef, or by bundles and bestsellers. You can even check out if there's a Belcampo location near you, or look up recipes that go well with your meat order.
You can register an account and have the next meat order come faster as you won't have to re-enter your order, shipping or billing details.
Pros
Pasture-raised, low-stress animals
Has some nice recipes on its website
Same day delivery
Cons
You'll have to register to a newsletter to get additional discounts
#2 Steaks and Game
Website: Steaksandgame.com
Steaks and Game is exactly what it sounds like- an online delivery shop that offers quality beef, pork and venison, to name a few. For meat lovers, S&G is a dream come true!
We love how the company website is designed and laid out. All the photos are amazing and will be sure to make you want to eat meat for your next meal. Speaking of which, you can choose from a variety of types and cuts, such as Wagyu, venison, elk, lamb, cured or smoked meat, sausages, bison and even exotic ones.
Oh, and by the way you can say how you want your steaks cut according to your specifications. First-timers will appreciate the mini descriptions on each product, as well as the categories.
Ordering online is easy- just tap or click on the plus or minus sign below the meat, then tap or click on 'Buy'. There's helpful information such as weight and price, and 'current specials' when you want to save money.
Pros
Superb website design
Excellent selection of meats
Offers rare exotic products
Cons
Navigation a bit harder on a mobile screen
Related: Best Wild Caught Seafood Delivered To Your Home
#3 Tabiona Steaks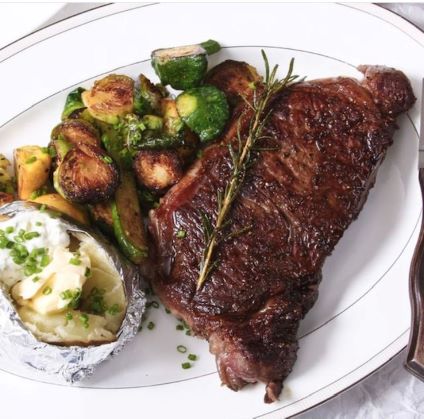 Website: TabioniSteaks.com
Tabiona Steaks is all about steaks (and the occasional elk and bison variety), which makes it an excellent starting point for those who are new to the online meat delivery market.
So, what makes Tabiona products different from the other steak shops on the internet? Aside from the fact that they're sourced from grass-fed and free-range cows, the company says their products are 100% organic, all-natural and don't have antibiotics, steroids or hormones.
Bestsellers include Utah's Own and American Wagyu, with different weight and preparation options. Your order is dispatched within 24 hours and arrives within 2 to 4 business days. Also, the product page contains all the necessary elements for you to make an informed decision. We especially like how Tabiona explains where the cut came from and how you can cook it for the tastiest (and most nutritious) results.
Pros
Excellent Prime Angus and American Wagyu cuts
Grass-fed with zero antibiotics and hormones
Site contains a lot of helpful information
Cons
Limited product selection
#4 GourmetFoodStore.com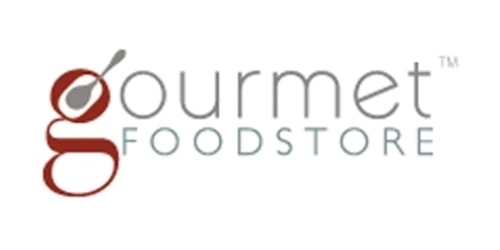 Website: GourmetFoodStore.com
Gourmet Food Store will try to appeal to your visual sense with a cornucopia of colorful meat products as soon as you land on their page. After the initial shock wears off you'll find that it's actually optimized to provide a variety of meat selections for customers of all kinds.
The supermarket-style listing may be great to some while being overwhelming for others. Product variety wildly swings from caviar to balsamic vinegar and escargots, macaroons and Belgian chocolate. If you're only looking for meat, scroll down and you'll see them on specials, latest recipes and sale categories.
In its defense, GourmetFoodStore is really about gourmet foods and not just about meats. There's the usual Wagyu beef, frozen meats and smoked or cured meats sitting alongside cheese, oils, chocolate and even seafood, which is an excellent protein alternative.
Ordering and shipping are pretty standard and what you'd expect in an online store. The flat rate shipping on $70 or greater is a nice touch. There's also a customer rewards program if you intend to shop for meat exclusively online.
Overall gourmetfoodstore.com is another great selection for top-quality meats and MUCH more.
Pros
Amazing selection of gourmet foods
Flat shipping rate
There's a live chat option
Cons
#5 Grassland Beef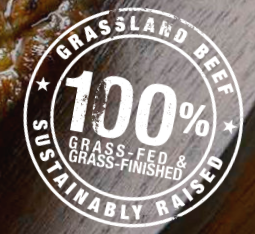 Website: GrasslandBeef.com
Grassland Beef is all-natural, whole and farm-fresh meats via sustainable farming methods. The cows graze on grass in fields and as such produce higher quality cuts.
Speaking of which, the company boasts sugar-free meats on its cured section. You can buy sugar-free liverwurst, sausage and bratwurst, as well as bacon and more. Interspersed in the categories and listings are content such as 'meet the chef' and featured recipes.
The website is equal parts online meat shopping site and equal parts content. You can watch a YouTube video on how to make rib roast, bone broth and how US Wellness Meats makes quality meat from the ground up. This is all well and good especially for those who want to know where their meat comes from and how they can prepare it in the best way possible.
Wholesale orders are welcome, as are affiliate programs. The site has a $75 minimum order on 7 pounds or more but you get free shipping.
Pros
Free shipping on orders over $75
Sustainable farms and organic meat
Sugar-free products available
Cons
Sugar-free variants aren't as tasty
#6 Meat N Bone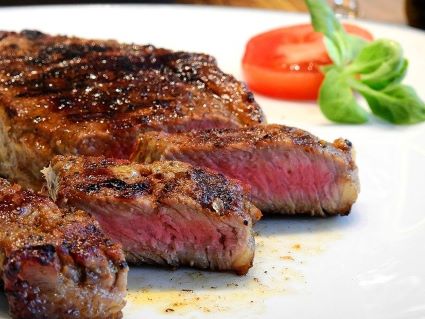 Website: Meatnbone.com
'All in One Meat Delivery Online' is the phrase best used to describe Meat N Bone. Aside from the high-quality meats in all its types, you can also get rubs & seasonings, sauces, 21-plus ice cream, liquor, cheeses and even hardware.
Meat N Bone boasts fresh cuts daily and hand-delivers to Palm Beach, Broward and Miami-Dade. National shipping is available, and you'll get the ordered meat in a vacuum-sealed bag for guaranteed freshness.
The website is a mix of promotion, informational and product marketing. First-timers may get confused when they enter, but it only takes a few minutes to get familiarized and check out your products. Shipping rates are lower and depend on location, but you get a mostly flat rate for overnight, priority shipping and standard.
One noteworthy thing we should mention- you can hire a Grill Master to work your meats on your next event. You and up to 9 guests can also sign up for the 'Wagyu Experience' for a price.
Meat N Bone has a good presence on social media, and a lot of reviews regarding the company and its meats are mostly positive. They regularly run promotions, so make sure to come back every now and then.
Pros
More meat, charcuteries and options than most stores
Has an app you can download
You can hire a Grill Master
Cons
Experiences can drain your wallet
#7 DeBragga New York Butcher

Website: Debragga.com
DeBragga has been in the meat industry since 1927, which means you'll be getting nothing but the best selection of products in New York.
What's even more impressive is the fact that they stayed in business for this long and adapted to the needs of modern society. Poultry and meat sourcing is top-notch, as is the way they handle your order from start to finish. Like the ones in our list, DeBragga's products are humanely raised and free of hormones, antibiotics and all that nasty stuff.
The website interface and clean while highlighting promos and meat quality via special offers and images. You can choose from grass-fed beef, Wagyu beef, lamb, game, veal and cured and smoked goods such as bacon, sausage and more. There are even sauces, charcuterie and gift suggestions if you're looking for that.
DeBragga New York's Butcher offers a few recipe ideas to get the juices flowing. The company boasts that their meats have been served at 4 and 3 star NY Times Restaurants such as Benoit, Daniel, South Pine and more. They also ship meats nationwide via zone-based calculation.
Pros
Has grass-fed and naturally raised beef selections
Recipes made by DeBragga professional chefs
Great customer service
Cons
Speak with a live butcher feature doesn't work
#8 D'artagnan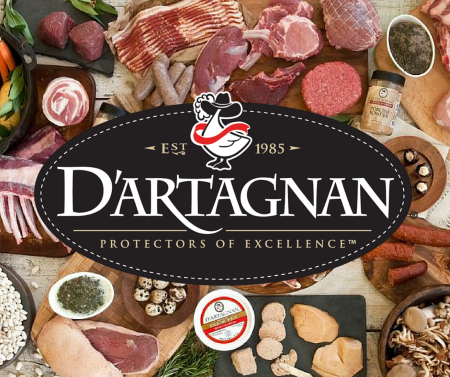 Website: Dartagnan.com
It's not often that you get a 100% satisfaction guarantee in online meat delivery, which makes D'artagnan somewhat a unique specimen. Nevertheless, the meat quality is outstanding and you're sure to get your orders fresh and fast.
D'artagnan does a good job of displaying what kind of meats they have available, from the usual categories such as duck & poultry and meat and game to helpful suggestions such as theme, top-rated, exclusives and customer favorites. You can even get supplemental items such as mushrooms, caviar and charcuterie to make your meals more complete.
Account creation is necessary if you don't want to enter the same information every time you order on the site. Shipping address will be stored, so it's just a matter of picking the goods and paying for it on your second, third and nth time.
The meat you get from D'artagnan is sourced from small family-owned farms with a focus on sustainability. The meat is prepared using natural ingredients and has all its nutrients intact.
Pros
Thoughtful category and featured lists
Sustainable meats and natural seasoning ingredients
Has some exclusive items not found anywhere else
Cons
#9 Chicago Steak Company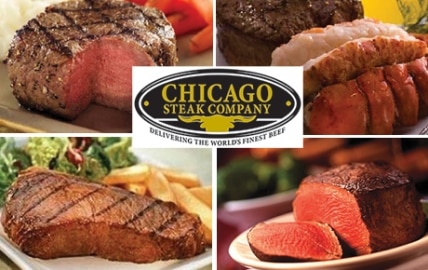 Website: MyChicagoSteak.com
If it's steak you want then Chicago Steak Company has it. They specialize in, you guessed it- steak, and offer them in almost all types and cuts, including top sirloin, bone-in filet mignon and ribeyes to name a few.
If the name isn't enough you're reminded that Chicago Steak Company won the Iron Chef Award for having the best-tasting steaks out of all leading purveyors.
It's okay if beef isn't your main craving as of the moment- they have other meat products, such as ribs, pork, chicken, fish and even desserts and sides. We like how the gift baskets are made for an all-in-one personal consumption or as a thoughtful present for a fellow meat enthusiast.
As an online delivery service, the company has a few interesting promotions. You can get free shipping on certain meats, 10% off when you put in a code at checkout and a 'bill me later' feature when you pay via PayPal.
Delivery is reasonably quick and they reply on time for any questions or inquiries. You can contact them on social media channels such as Facebook or Twitter or through traditional channels such as phones and a dedicated FAQ page.
Pros
Has some of the best steak products online
Superb meat pedigree and awards
Customer service is very responsive
Cons
Shipping may take a while
#10. Butcher Box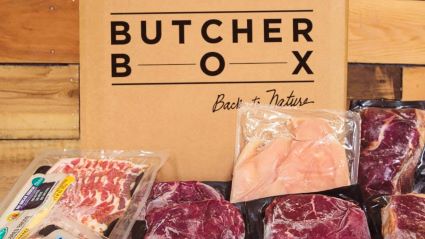 Website: ButcherBox.com
Butcher Box is a meat delivery subscription that serves curated meat products. They come in frozen and vacuum packed so you can get your protein needs for the month in a convenient way.
Their beef, chicken and pork are grass-fed, pasture-raised and free from antibiotics and hormones, and the taste is markedly different from the ones you get in the supermarket.
You can read up on the process by going to the 'how it works' section and choose your plan. The products will then be delivered straight to your doorstep in an eco-friendly box. The website also has some recipes you can follow to get the best Butcher Box experience.
Pros
Subscription-based, curated meat delivery
Choose a plan that fits your needs
Free-range, grass-fed and organic
Cons
Conclusion
Give Belcampo Farms and Steaks and Game a try if you want the best online meat delivery service. The value is exceptional and you get maximum protein content in a tasty package.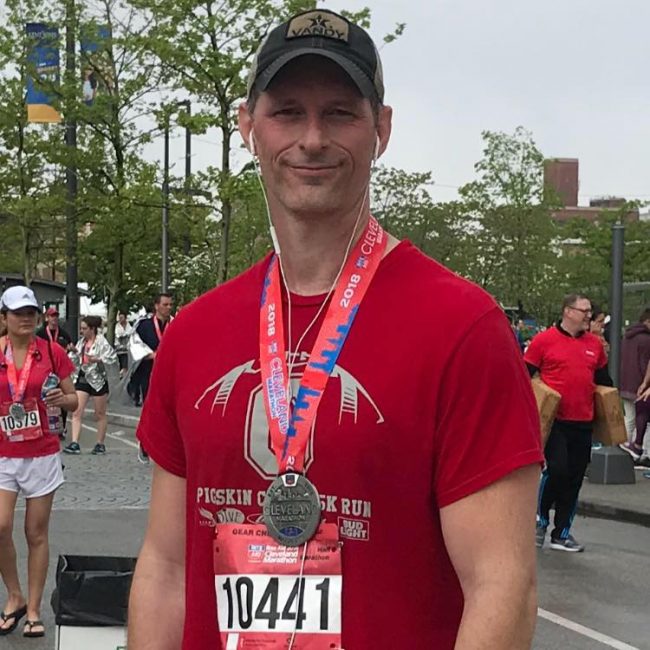 Ryan is a former college wrestler and lifelong fitness fanatic. He has run half marathons, done mud runs, placed in body transformation contests, coached wrestling and now coaches girls soccer. Not to mention he has also tried literally hundreds of supplements over the years and has a vast and thorough supplement knowledge. He has written for Muscle & Strength, Testosterone Junkie, The Sport Review and other publications. He is also the editor in chief of this website. Feel free connect with him on his LinkedIn page below.