(Last Updated On: December 13, 2018)
I originally wrote this as a Facebook post but thought I needed to explain why I felt these were some important rules for strength and muscle. I am not going to go into a lot of science or research-based evidence on this post but more just talk about why I feel that these rules work. Let's take a little deeper look.
1) Pick Up Heavy Objects Off the Ground
The exercise that I am most referring to is the deadlift. It doesn't matter if it is deadlifting a barbell, kettlebell or any other object. Ask most trainers and coaches what exercise provides the most benefits from one exercise and deadlifts will be in the conversation.
Understanding how to pick up heavy things is an essential human movement. From the time that we are able to walk, we begin to try and pick things up off of the ground. I have watched my two little boys do this over and over again with perfect form. It's just what us humans do and we need to do it often and correctly.
Once you learn how to hip hinge properly you can then add load and go from there. The deadlift or picking things up off the ground provides an array of benefits from building muscle and strength to improving posture and performance.
Regardless of your health and fitness goal, you need to do this once in a while. If you have any hip and low-back pain, get that cleared up before you start going heavy with the load.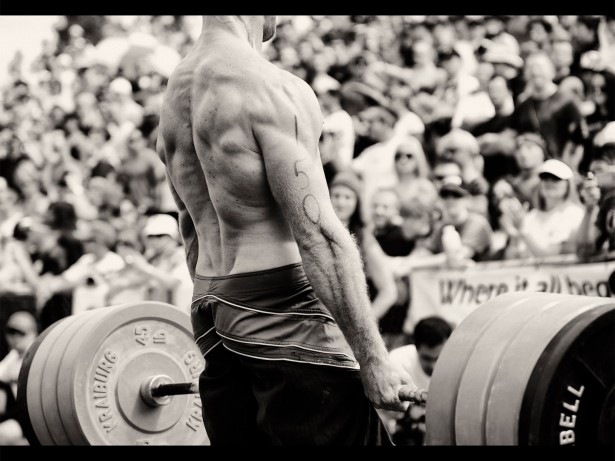 2) Carry Heavy Objects for Distance or Time
Carrying something of substantial weight has exploded on the fitness scene and is now used in many fitness circles. This exercise is not only for the World's Strongest Man competitors. From bodybuilders and Crossfitters to house moms and desk jockeys, picking up and carrying weight can provide a ton of fitness benefits.
Better known as the loaded carry, (strength coach Dan John should be credited with its popularity), the loaded carry is not just some fitness fad exercise. With research done by Stu McGill and others there is no doubt that the loaded carry is a must in all fitness regimens. The benefits from loaded carries are amazing. From improved posture and "rehab" benefits for the shoulder complex to improving work capacity, the loaded carry does just about everything.
I am currently dealing with a right hip problem and have surgery scheduled for June 3rd to repair a labrum and clean up some bone issues. I have not been able to perform very much loaded lower-body exercises. I am now relying on all of the various loaded carries to help me maintain my total-body strength and work capacity. Since I have been focusing on loaded carries during each workout, my strength has increased.
If you want to read a cool article I wrote on loaded carries, click here.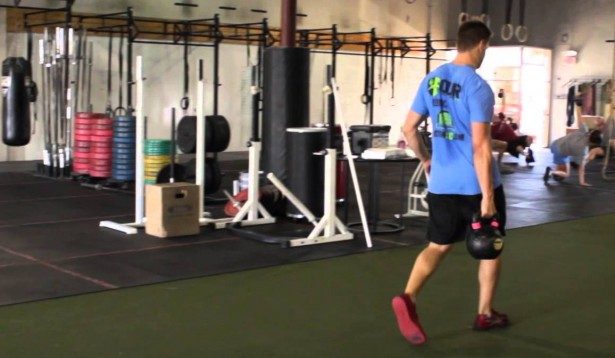 3) Lift Heavy Objects Above Your Head
My friend and fitness business guru Thomas Plummer always says "If you want to get in shape and lose weight, just pick up heavy shit and put it over your head and repeat a few times a week." Everyone in the room usually laughs since they are mostly fitness professionals but the reason why they laugh is because it is so true. We tend to complicate exercise for fat loss. Simply eating well and lifting weights a few times a week is what the busy working professional needs.
There are many exercises that fall into this category; most notable any press over your head and the various snatch movements. These exercises put an incredible neurological and metabolic demand on the body, making them great for strength, power, building muscle and fat loss.
Not everyone can perform overhead movements due to poor posture, lack of thoracic extension and shoulder mobility. So you do need to make sure that overhead movements do not cause any issues. If you can't press overhead, find other movements that work for you and don't do them just for the sake of doing them.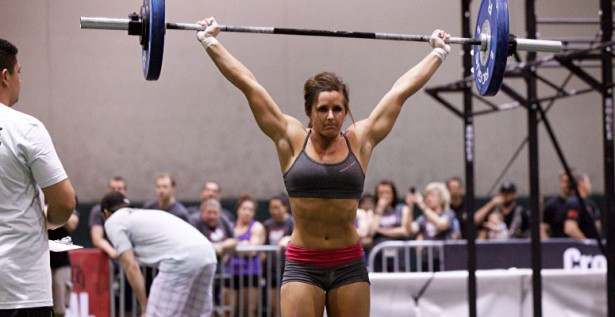 4) Add Weight to Each Lift But Do it Slowly
I don't think that you need to lift heavy all of the time to get stronger improve your physique. What I do think is that you need to challenge yourself once every few times you perform a certain lift and grab a heavier weight.
If you get complacent with your training this must mean that you are complacent with your results. If this is you that are totally fine, there is nothing wrong with that. You just can't complain that you are not seeing any results.
Let me give you a few examples. Say you perform a dumbbell row for 10 reps with a 40-pound dumbbell. Every time you have dumbbell rows on the list your grab the 40-pound bell since that is your go-to. Now, you don't have to jump right to the 50-pound or 60 pounders. Instead, progress slowly and jump to the 45-pound bell or you can perform more reps with the 40-pound bell. These are examples of progressing slowly.
Overtime if you continue to make small changes to your loads and more reps with a certain load, this is where adaptation comes in. For your muscles to grow and your strength to increase, you have to put a different stress or more stress on that muscle with a particular exercise. Doing the same thing all of the time will do just that, give you the same results all of the time.
Ramp up the weight when you can but do it slowly.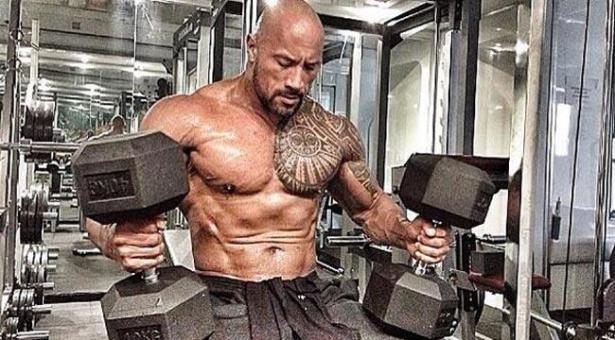 5) Make Barbells, Dumbbells and Kettlebells Your Tools of Choice
This one doesn't need much of an explanation. In order to get super strong, you need to use the barbell. Even if becoming a weightlifter is not your goal, the bar is the best tool in weight training. Now, some people have limiting factors, such as training age and injuries that hinder them from using the barbell. If you are in this category then maybe the barbell is not for you. If you can use the bar use the bar.
Kettlebells and dumbbells provide a litter easier learning curve and can also be regressed and progressed easier than the barbell. They also will provide some great strength benefits. The only downside is that you won't be able to load these up as much as the barbell. For most, this is not an issue since they are not trying to break any records.
The kettlebell and dumbbell provide a great alternative to the barbell. They also can be used for unilateral training to improve symmetry, which I am a huge fan of. They can also be used much easier at home and with large groups.
I may have not given you some groundbreaking reasons why you need to make the "bell" family your go-to for strength and muscle but I think it goes without explaining. There is a reason that Arnold was in the movie Pumping Iron and not pumping cables or bodyweight exercises.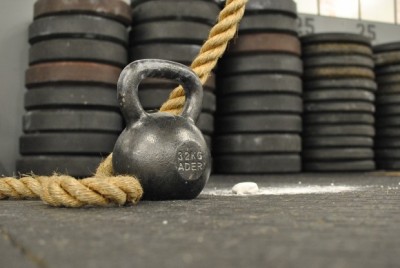 6) Also Implement Bodyweight, Gymnastics, TRX and Cables
Though the "bell" family reigns supreme when it comes to building strength and muscle, there are also a variety of other useful tools. The TRX strap, bodyweight movements, gymnastics and cables also provide benefits that the "bell" family does not.
The TRX strap, in my opinion, is great for one thing; building the posterior side of the upper-body. We all know that many of us sit at a desk a lot and have poor posture. Us bros have also spent many years on the bench press. The TRX strap is an awesome tool for much different pulling exercise, such as rows, face pulls, I's, Y's, and T raises.
While the barbell helps build absolute strength gymnastics and bodyweight exercise help build relative strength to your body. They also can help improve your overall athleticism and improve your movement. Don't disregard these exercises as wimpy or easy. Have you ever tried doing 20 pull-ups, ring muscle-ups, handstand push-ups and pistol squats? If not, give them a try and let me know how it went.
I love cable exercises for one reason; all of my clients can do them without too much of a learning curve. If they are new to exercise or coming off of an injury, various cable exercises are great to get the strength groove going. The cable acts like an extension of the body, which in turn makes your core, engages and helps you improve your movement from the tension that is created to stabilize.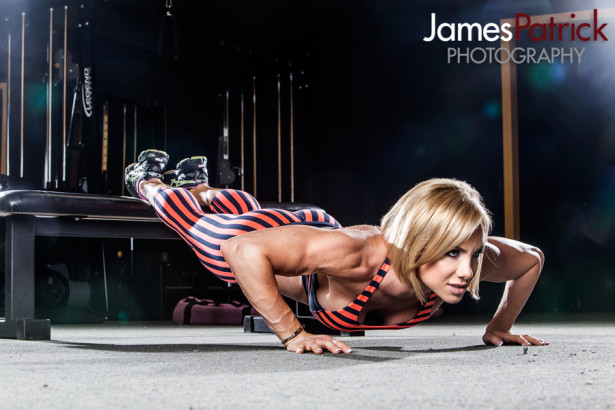 7) Use 1-5 Reps for Strength
Research and conventional wisdom evidence shows that to increase true strength, you need to handle loads above 80% of your one rep max. So, if you bench press 300 pounds, you will be doing 5 or so reps with 240 pounds. Now, does this mean that you cannot get stronger using lower loads for high reps? No, not at all. But if you are an athlete such as a football player, powerlifter and Olympic lifter, you want to increase your absolute strength and much as possible.
This rep range will have a much bigger demand on the nervous system and less on the physiological system. You will not get that much structural breakdown of the muscle tissue that is needed in order to build muscle. This does not mean that you cannot gain muscle from lifting. There are plenty of people with a lot of muscle that lift with low reps. These rep ranges are just best for gaining absolute strength faster and more efficiently.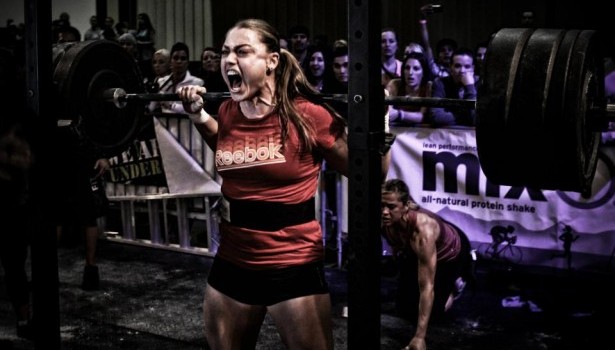 8) Use 8-12 Reps for Muscle
When we think of bodybuilding workouts, we think heavyweight with moderate to high reps. Most bodybuilder will live in the 8-12 rep range and sometimes will go as low as 6 and as high as 20 reps. The simple reason why is time under tension. Instead of getting too science geek on you I am simply going to let you know that the more time under tension (40-90 seconds) a muscle is worked till near fatigue or failure with a certain weight will produce the best muscular gains.
Just like with strength, this rule is not perfect. If you stay in the 8-12 rep range you can still get stronger. You just won't get as strong as the person lifting with lower reps.
One funny note that I always got a kick of that I wanted to share. I have had many women and even men tell me that they don't want to lift heavy because they will get too "bulky". Little did they know that the 8-12 rep range I was having them do to decrease body fat and increase what they would call "muscle tone" (we know this is not real, it really means build muscle) could potentially make them bulky. Actually, their diets will make them bulky, not the lifting.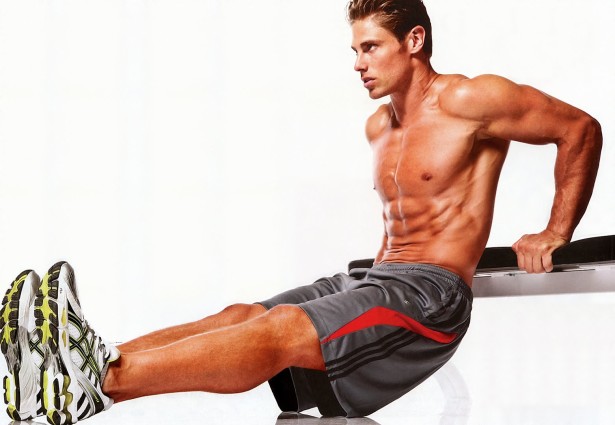 9) Don't Be Afraid to Experiment With Rep Ranges, Most All of Them Have Value
All rep ranges have their place when used with safety. I am NOT for high rep Olympic lifting, nor do I like it when people say 50 of this or a 100 of that when it comes to any strength move. The kettlebell swing and snatch may be the exception, but for the most part, keep the reps realistic and you should be good to go.
10) Stick to a Program and Stay Consistent
The number one rule should not be number 10 but I made it number 10 to drive home the point. If you are not consistent then forget about any of the above 9 rules. They mean nothing without consistently. Find a program, find a coach, find a friend, and find anyone that can hold you accountable. Make a commitment and stick to it. If you can do that, then 1-9 mean something.
BONUS… SQUAT! 
Do I really have to explain this? I didn't think so.
Justin Grinnell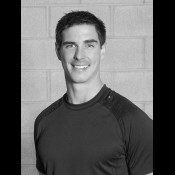 Justin Grinnell is the Owner of State of Fitness in East Lansing, Michigan. State of Fitness opened up just four years ago and is already one of the leading training facilities in the Midwest. State of Fitness has over 450 members who train every day under his leadership. In addition to being a facility owner, Justin has his own blog at www.grinnelltraining.com (link below), and has been a featured writer for over 6 years in the magazine Healthy & Fit and is a writer for Muscle & Fitness.
Photo Credit: James Patrick Photography