(Last Updated On: September 28, 2021)
If you're like me and you want to stay on a strict diet, but enjoy your drinks (especially wine) then this blog post is for you.
I'm going to tell you which alcoholic beverages are ok for those on a diet, and also what drinks to avoid.
Drinking alcohol isn't the best idea if you're looking to lose weight but there are some that can be enjoyed as long as they fit into your calorie allowance!
Cheers!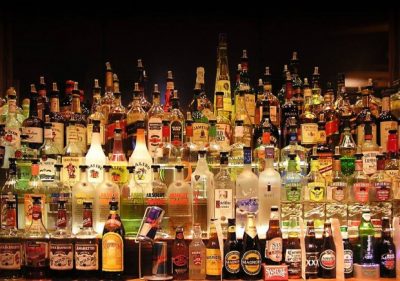 First, we will go over the drinks that we can consume while on a diet. These alcoholic beverages include: red wine, light beer and spirits such as vodka and whiskey.
Related: Why Athletes Should Limit or Avoid Alcohol
Beer: Which to Choose and Which to Avoid
Light Beer: Although a light beer may not sound very appealing, this drink has around 90 calories per bottle, but usually average at about 64-120 calories which is nothing compared to wine (~150/glass) or regular beer (~270/12 oz). Regular beers have higher amounts of carbohydrates and sugars while light beers have less. Also if you're watching your weight then it's worth mentioning that some brands of beer can be as high as 10% ABV (alcohol by volume) while light beer only averages 4%.
A few rules to remember when it comes to drinking beer:
Generally, the more crafty or fancy your favorite beverage is-the higher its calorie count and carbs will be; however not all light beers are created equal.
Light beer is usually the way to go however, some light beers are not as light as others.
Some light beers cut the alcohol down to 2% in order to make themselves lighter. We tried to keep all of the beers on this list above 4%.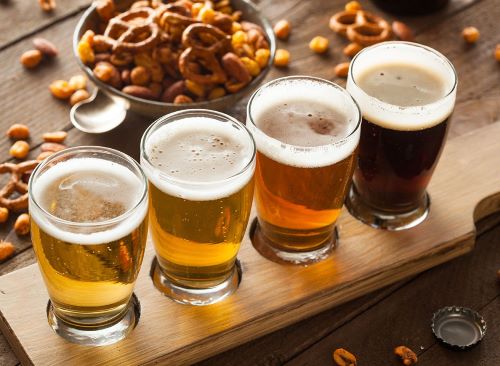 Some of the best beers to drink when on a diet include:
Michelob Ultra: 95 Calories and 2.5 carbs
Miller Lite: 96 Calories and 3.2 carbs
Yuengling Light Lager: 99 Calories and 3.2 carbs
Budweiser Select: 55 Calories and 1.9 carbs (2.4% alcohol)
Natural Light: 95 Calories and 3.2 carbs
Corona Light: 99 Calories and 5 carbs
Busch Light: 95 Calories and 3.2 carbs
Some of the worst beers to choose include:
Bud Light Lime-A-Rita – 495 Calories and 66 carbs per 12 oz can
Sierra Nevada Bigfoot – 332 Calories and 32 carbs
Dogfish Head 120 Minute IPA – 330 Calories and 26 carbs
Brewdog Tokyo – 546 calories per bottle
Sierra Nevada IPA – 231 Calories and 21 carbs
New Belgium Trippel Belgian Style Ale – 22 calories
Mixed Drinks: The Good and The Bad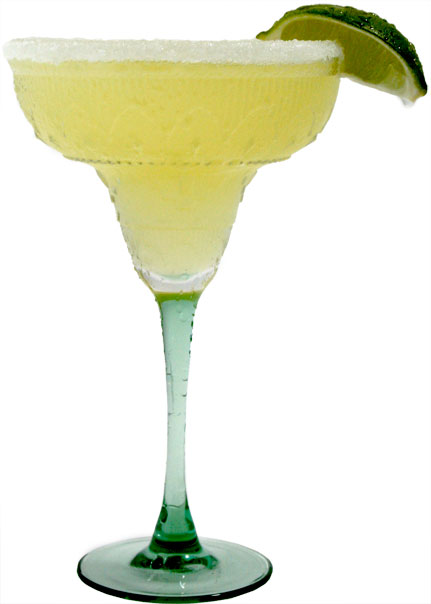 There are a lot of mixed drinks to choose from when you go out, but it's always best to know what to stay away from. When you're on a diet or trying to lose weight, finding drinks that won't break the bank or ruin your waistline can be tough.
If you're trying to live healthier while still enjoying yourself, don't worry. There are hundreds of mixed drink options that won't add inches to your waistline or calories to your daily total.
Here are some of the best options:
The best drinks you can choose when drinking on a diet include:
Mojito – 45 calories and 1 carb per drink.
Tequila Sunrise – 65 calories and 10 carbs per drink.
Bloody Mary – 58 calories and 4 carbs per drink.
Whiskey Sour – 62 calories and 8 carbs per drink.
Some mixed drinks you should definitely avoid include:
Long Island Iced Tea – Calories – 780 and 44 carbs
Margarita – 740 Calories and 56 Carbs
Daiquiri – 238 calories and 41 carbs
White Russian – 104 calories and 22 carbs
Piña Colada – 644 calories and 90 carbs
If you're going to have alcohol then it is best for someone on a diet to stay away from mixed drinks as they are packed with sugars that will increase your blood sugar levels, which can lead to weight gain, insulin resistance and Type 2 Diabetes. Alcohol also dehydrates the body so if you have a day full of heavy drinking then make sure you include some fresh fruit in your water intake otherwise your skin will suffer! If you must have a beer or a glass of wine then it is best to enjoy them on an empty stomach.
Rules to remember
1) If it involves adding a mix (margarita) it is usually bad.
2) If it involves a liqueur it is bad.
3) Generally the less flavor you add to the alcohol the better, most flavors are pure sugar.
Hard Liquor and Wines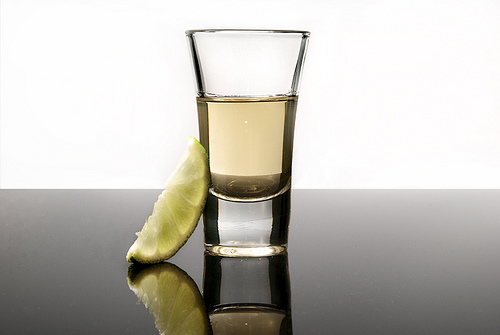 If you are on a diet and want a drink then hard liquor is not a bad choice, much better than those mixed drinks above that are packed with sugar! Some of the best choices include:
Vodka – 96 calories per 1 ounce.
Vodka & Soda – 96 calories per drink.
Rum – 92 calories per 1 ounce. This is another favorite of mine! I can mix my rum with some Diet Coke or Pepsi max and have a reasonable calorie drink! Rum & Diet Coke – 96 Calories per drink.
Whisky/Scotch – 97 Calories per 1 ounce. Again, great for mixing and drinking.
Tequila – 96 calories per 1 ounce. This is one of my other favorites! Due to popular demand, I will often add cola to this to make a "tequila sunrise" which tastes great and brings the calorie content down. Tequila & Cola – 108 Calories per drink.
White Wine – 87 calories per 1 ounce. This is an OK option but it can be hard for some. Still, not too bad for someone on a diet! White Wine Spritzer – 50 calories per drink.
Red Wine – 96 calories per 1 ounce. Red wine is much harder to mix with other drinks so if you do choose to go with red wine, make sure you drink enough to enjoy yourself! Red Wine Spritzer – 74 Calories per drink.
Brandy – 97 calories per 1 ounce. This is one you can mix with grapefruit juice it tastes great and isn't too bad for your diet! Brandy & Grapefruit Juice – 96 Calories.
Wrap Up
If you are on a diet, no matter what your reason is, you should steer clear of mixed alcoholic drinks as they are packed with sugars which will totally sabotage all the hard work you have already done!
If you must have an alcoholic beverage then hard liquor is one of the best options. Wine and beer aren't too bad but be careful of the carb content if it includes wheat, malt or corn.
References:
https://www.forbes.com/2006/12/06/fattening-drinks-cocktails-forbeslife-cx_1207cocktails_slide.html?sh=4da0c5936921