This is our forth workout in our series of the most brutal and difficult workouts has to offer.  It's called "McGhee"; a hero WOD named in honor of Corporal Ryan C. McGhee.  Like all Hero workouts, it is brutally tough. And this goes for a full 30 mins. No more and no less.
"McGhee"
Complete as many rounds as possible in 30 mins
275lb (125kg) Deadlift, 5 reps
13 Push-ups
9 Box Jumps, 24 inch box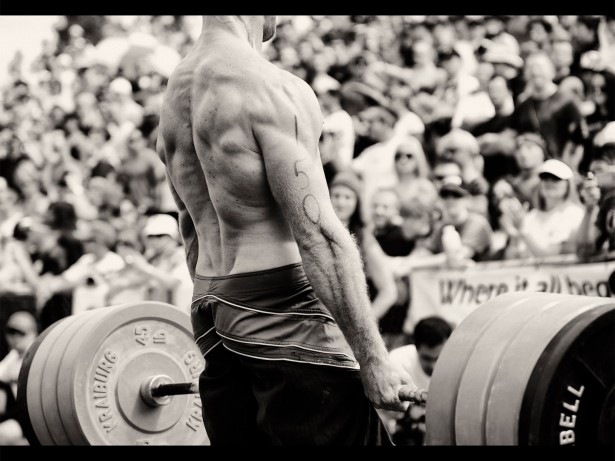 Initial thoughts:  It's only 5 reps of the dead. And pushups and box jumps aren't that bad right… I was about to be shown how wrong a person can be.
The first (and last) time I did McGhee was in a friend's garage gym.  We only had enough plates for one deadlift bar, so we all took turns.  And with three of us, I was chosen to go last.  So that means you get increasingly nervous and start feeling sicker and sicker when you see the degree of pain and anguish on your training partners are going through!
Breakdown: I get started and the deadlifts feel pretty good for the first couple of rounds.  The pushups are ok and I try to stay as efficient as possible on the box jumps.   Rounds 1-5 go by pretty quickly and the deads start to gas me for the rest of each round. I try to recover on the pushups and box jumps before hitting the deadlifts again.  Surprisingly, it's the sets of pushups that I need to start breaking up first.  Thirteen pushups is just enough to get painful.  And I'm down to 9+4 reps to get through the set.  Whoever designed this WOD knew what they were doing!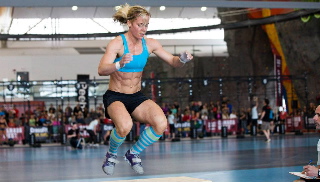 The lungs are really starting to hurt at this stage, and once I get through about 12-14 rounds, I need to start breaking up the deadlifts. By round 15 I'm hanging on for dear life.  Just trying to keep moving, feeling pretty disorientated and completely gassed.  I sit and take a 20 second breather on the weight plates at one point – which my training partners let me know all about!  The last few rounds are a complete blur, and I try to squeeze in a last round as the seconds tick away.
Finally I'm done. I can't believe I've been doing these three same movements for a full 30 minutes – a total of 115 deadlifts, 299 pushups and 207 box jumps.  It takes me the best part of 20 minutes to peel myself off the floor and get moving again.  My hamstrings are fried from the deads, my chest and triceps are shot from the pushups and my calves are super-tight from the box jumps.
There's a rest day to follow. I'll definitely need it…in fact I'll probably need two!
My biggest piece of advice on this one is to use a weight on the deadlift that you can maintain great form with.  With a WOD like McGhee, the chances for injury are pretty high if you chose a weight where your form will break down early on.
My score: 23 Rounds (and I'm crippled for days)
Scale down the deadlift weight. And do step-downs from the box if you want to protect your Achilles.
Stefan Gehrig Ph.D