(Last Updated On: December 12, 2018)
12 Melvin Manhoef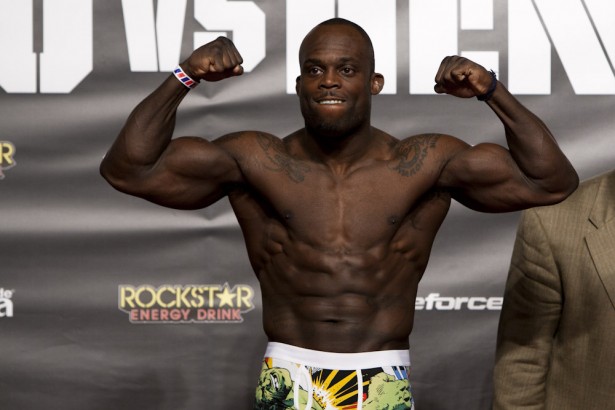 Melvin has been in the MMA game for a long time. Consider he started his MMA career the same year Kendall Jenner was born (1995). That is a lot of brawling. He definitely has the physique for it. At 5'9″ weighing 170 lbs he benches 330 lbs.
11 Luke Rockhold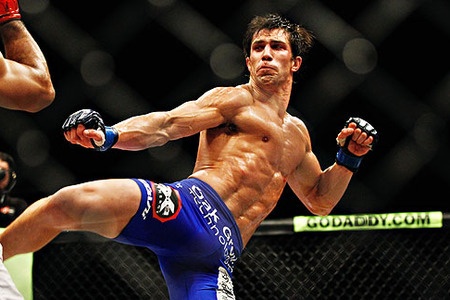 Yeah,  the current UFC Middleweight champion is ripped! He checks in a 6'3″ 185 lbs, super lean.
10 Yoel Romero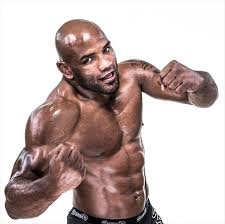 Yoel is straight up jacked. At 5'10 and 185 lbs. No definite numbers on how much he can lift but let's just say it's a lot!
9 Houston Alexander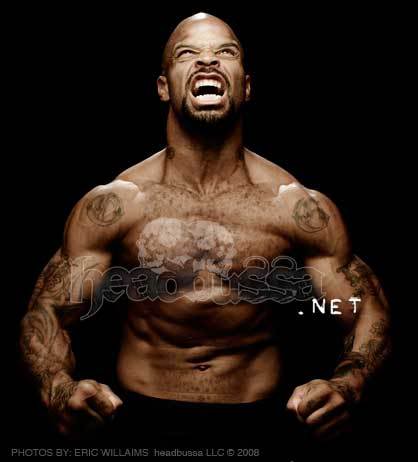 Houston is another one of the veterans on the list. Currently checking in at 43 years old. He is 6'3″ and 203 lbs. He is strong too, it has been said he can bench "as much as 450 lbs", We are not really sure if we believe that claim but just look at him and there is no doubt he is strong.
8 Thiago Alves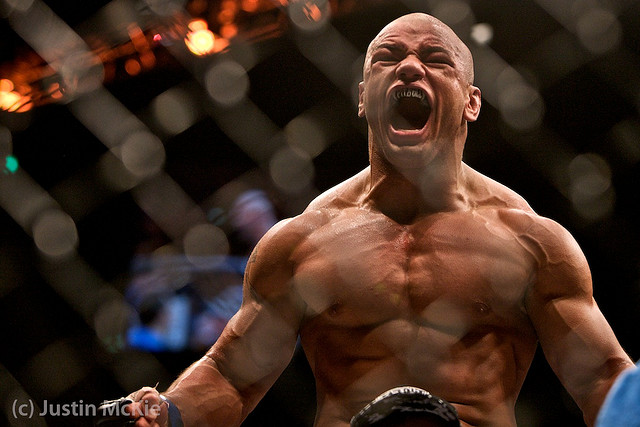 Thiago Alves is 5′ 9″ and 171 lbs of pure muscle. No word on how much he lifts but here is a good video of him working out.
7 Phil Davis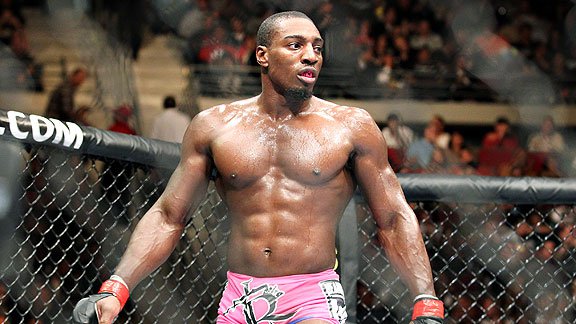 Davis is a former NCAA Wrestling Champion at Penn State who now fights for Bellator. He is 6'2″ and 205 lbs.
6 Chad Mendes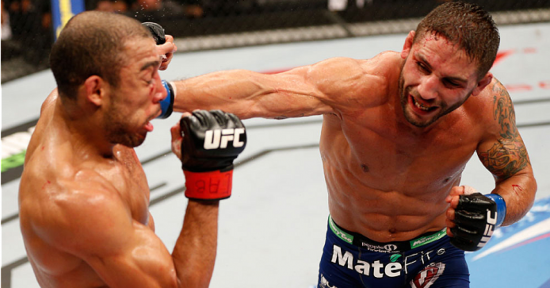 Mendes is another smaller fighter at 5′ 6″ 145 lbs. Nothing but muscle.
5 Bob Sapp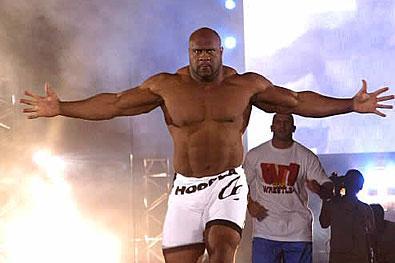 Bob Sapp is freaking HUGE! By far the biggest guy on the list at 6′ 4″ and 350 lbs. He is bigger than Chad Mendez and Gleison Tibau combined! Strangely enough, though his size has not translated into much success boasting a combined fight record of 22–35–1, most of those fights have been in Japan. He hasn't fought in a couple years but is currently under contract with Rizin Fighting Federation.
Sapp is a fromer NFL football player who was drafted with the 69th pick overall in 1997, but his football career only lasted a few years. As a college football player, he had near a 600-pound bench press and at about a 750-, 800-pound squat. He also does pro wrestling and acting, with his size he is in demand.
4 Alistair Overeem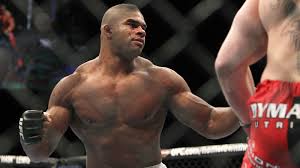 Overeem is a beast who has been a top heavyweight contender for a while. He checks in at 6'5 and 247 lbs and he is jacked up. In this video clip you can see him deadlifting 250 Kilos (550 lbs) up some stairs. Not bad at all.
3 Jeff Monson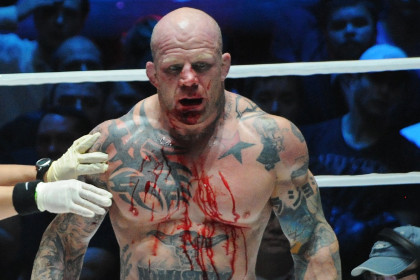 Jeff Monson wins the award for "Dudes I would not want to meet in a dark alley". He is built like a fireplug at 5'9″ and 240 lbs. He is our oldest fighter on the list at 45 years old but he is still going strong. He doesn't bench press anymore since his shoulder are beat up, he goes heavy with dumbbell bench presses instead.  Here is a pretty good video of him weight training.
2 Hector Lombard
Hector Lombard is the definition of jacked. He could easily be in the number one spot, to be honest. The 38-year-old is 5′ 9″ 185 lbs. We were unable to find any weightlifting stats on him online and even found a rumor that he doesn't lift weights at all. If he really doesn't lift weights I want some of those genetics.
1 Rousimar Palhares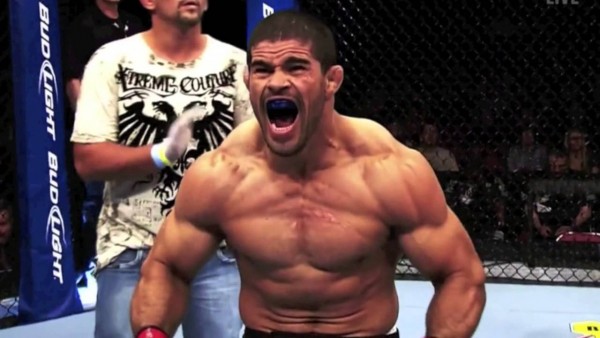 Rousimar earns the top spot, this guy is a monster! He checks in at 5'9″ and 185 lbs. Here is a nice video of him doing his weight training. It's hard to tell how much he is benching but you can tell it isn't chump change. This guy is 100% badass.
There you have it, the best of the best when it comes to MMA muscle. These guys don't shy away from training hard, neither should you.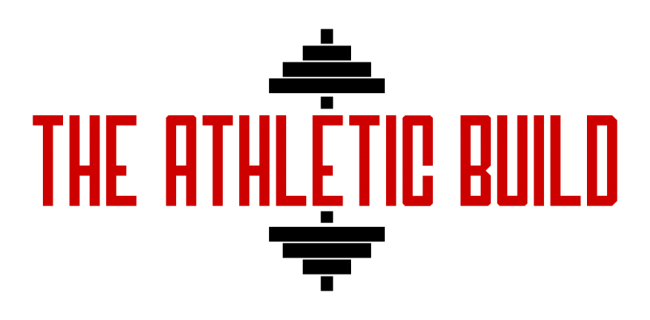 This post was made by the staff of TheAthleticBuild.com, home of the athletic body. Please follow us on social media at the links below.