(Last Updated On: April 5, 2019)
It seems every year there is some offensive lineman who people are talking about because of his massive size and it seems every year they are bigger than last years. Generally these giants are either in college or the pros. Not this time.
Dondre Harris of Essex High School in Tappahannock, Virginia is believed to be the biggest football player in the country at 7′ 0″ and 380 lbs according to Maxpreps.com.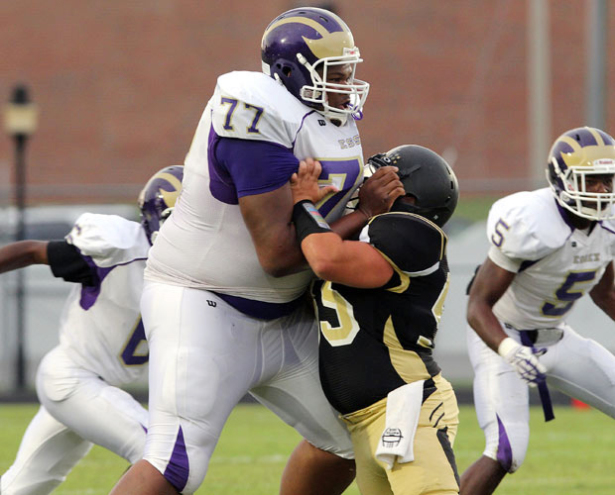 He is a senior and starting defensive tackle who is pretty hard to miss. He towers over everyone on the field and is almost always double teamed.
According to his coach he has yet to draw much attention from college recruits. You can see from the video his athleticism hasn't caught up with his size but if it does and he keeps working hard in the weight room the college recruits are sure to be calling.
Source: Maxpreps.com