(Last Updated On: November 14, 2021)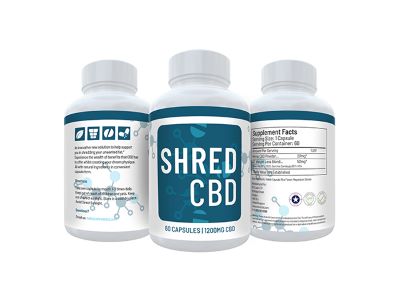 You may think that fat burner diet supplements are 'a dime a dozen' products- try one and you've tried them all.
But some weight loss pills, such as the one PFX Labs has, are a cut above the rest. Instead of churning out yet another generic fat burner made from the same old ingredients, they have managed to tap into the power of CBD as a modern way to lose weight and get shredded.
Chances are, you've never experienced a weight loss supplement like the one Shred CBD offers. The question is, will it be good enough for your time and hard-earned money?
In this Shred CBD Fat Burner review, we take a look at the ingredients, how it works and if the supplement works for you.
Let's get started!
Official website: shredcbd.com
What is Shred CBD?
Shred CBD is billed as a 'results-driven and innovative' solution to torch all your unwanted fat without compromising daily performance.
The main ingredient in this fat burner is a revolutionary ingredient called CBD isolate, which can reduce appetite and target years of stored body fat. Aside from the 1,200 effective mg of premium CBD, you also get two of the best fat-burning ingredients to help you achieve your weight loss goals.
Shred CBD's mechanism of action can be summed up in 4 ways:
Stop Snacking – CBD has a powerful ability to control caloric intake by making you feel less hungry throughout the day.
Stop Fat Gain – It stops the body from storing additional fat when you consume calories.
Burn More Calories – Total energy expenditure or calorie burn becomes activated via mitochondrial actions.
Target Fat Stores – Studies have found CBD isolate to be very effective in breaking down fat and oxidizing it to become fuel your body can use.
In essence, ShredCBD does what all current diet products do, and more. You can get an improved metabolic rate, want less fat-laden foods and improved focus and energy that's crucial in a successful diet program.
Related: Highest Rated Fat Burners for Women
Who is Shred CBD For?
Shred CBD Fat Burner is for all those who want to lose weight. More than that, it's for individuals who have tried all fat-burning products and have experienced sub-par results.
It's great for those who want a new way to get their dream physique. CBD isolate is one of the newest ingredients that's been tested under lab conditions and has passed lab tests with great success.
The 'shred' factor is also those for people who want to get in their best possible shape and for those who are into bodybuilding. You can supplement with ShredCBD and enjoy the fat-busting benefits without the loss of energy or focus. Athletes can retain their lean muscles while gaining more power and being able to recover faster.
And if that's not enough, users gain access to two more potent ingredients in the form of Green Tea and Garcinia Cambogia.
Let's check what each one does in the next topic.
Ingredients in Shred CBD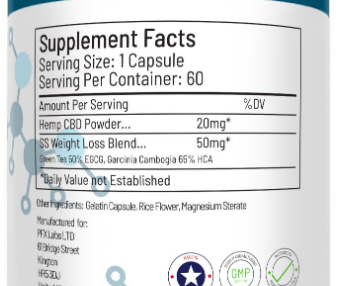 We appreciate PFX Labs being completely transparent and sharing their ingredients on the official manufacturer's website and on the label itself.
The list is short- users get 99% CBD isolate, Green Tea Extract and Garcinia Cambogia. It's also worthy to note that all of them are sourced in the US and manufactured under a cGMP-certified lab with third-party inspectors.
CBD Extract
CBD is short for cannabidiol and is one of the main compounds in Shred CBD.
It's one of the two components that make up the cannabis plant and has an astounding number of health benefits, including optimized fat burning. It's 100% legal and doesn't have any psychoactive effects compared to THC.
Shred CBD has hemp-produced content and comes in 99% concentration. Research has proven that CBD reduces inflammation, fat oxidation and has been shown to be very effective at suppressing hunger.
CBD is also very effective at reducing anxiety which can really help people who are high anxiety eaters. In this study, 79% of the participants had a reduction in anxiety when they started using CBD. These results continued through the duration of the study.
PFX Labs is actually one of the first companies to harness the power of cannabidiol for weight loss, a trend that we expect will continue.
Green Tea Extract
Green Tea Extract is a popular ingredient for reducing body fat. It can calm the mind, give some much-needed antioxidants and catechins to support a healthy function.
It's also one of the best natural components that complement CBD. Green tea extract has caffeine that keeps you alert throughout the day without the side effects of 'crashing' that's common with coffee and energy drinks. On top of that, it has been proven to be a solid fat burning ingredient itself. We also love how PFX Labs has added in a generous amount for an extra kick.
Garcinia Cambogia
Garcinia Cambogia is considered a modern-day miracle in terms of melting stubborn abdominal fat and keeping you trim. It has an abundance of HCA, or hydroxycitric acid, which has remarkable weight loss properties.
Garcinia Cambogia is shown in studies to reduce appetite and make you feel full. Moreover, ingesting the compound can reduce belly fat and block fat production by eliminating fat metabolites and citrate lyase, an enzyme that slows down the fat-forming process.
Shred CBD has the right amounts of garcinia cambogia as not to cause any serious side effects.
Something this good should have at least some consequences, right? But in reality, Shred CBD Fat Burner doesn't have any. It's simply great at what it does, and the clinically-researched doses are just right for those who want to succeed in their weight loss and diet programs.
Related: Why CBD Oil Use is Growing Among Professional Athletes
Side Effects with Shred CBD
Shred CBD isn't known to cause any adverse effects for users who want to lose weight fast. This is due to the supplement only having all-natural ingredients that are sourced from the highest quality products.
Those who haven't tried CBD will be in for a pleasant surprise. The 99% pure CBD isolate works quickly in suppressing your appetite and giving you the focus you've never had before. If you've tried a fat-burner supplement that has garcinia cambogia or green tea extract, then you'll find that CBD actually amplifies the effects for more noticeable improvements. You will also notice that your anxiety is greatly reduced with Shred CBD and your sleep is improved.
As the ingredients are sourced legally, there's little to no chance that you'll be experiencing any side effects. Still, it's best to consult with your physician or doctor about your condition so you can come up with the appropriate solution.
Women who are pregnant and individuals with special conditions should not take Shred CBD unless cleared by their doctors.
Pricing on Shred CBD
When buying Shred CBD it's best to go straight to the source. You will get the purest product when you go to the official manufacturer's website and order from there.
You won't be sure of the efficacy or if a copy product has the ingredients of the original Shred CBD. That being said, you can also get lower pricing when you buy the fat burner product in bulk.
A bottle of Shred CBD will have 60 capsules, which is good for one month. Users are instructed to take two capsules a day along with a meal for the best results.
A 1 Month Fat Shred supply only costs $67 USD, which is great value for money. If we divide the number of capsules per day, then the cost is $2.23 per dose. This is cheap as compared to other diet supplements or meal replacement shakes that cost somewhere around $4 to $8 per day.
You can choose the 2 Month Supply of ShredCBD and get a 5% savings. The original price will be slashed down to just $123 USD instead of $134. If you'd divide the number of capsules per day then the cost will be only $2.05 per dose.
If you really want to save money, then there's the 3 Month Bundle Deal, which gets you 10% in total savings. The original price will be down to $175 instead of $201. Dividing up the capsules will net you only $1.94 per dose.
Will Shred CBD Get You High?
This is a big misconception, it is impossible to get high off of Shred CBD. That is because this product contains under 0.1% THC. THC is the part of the cannabis plant responsible for the 'high'.
Is Shred CBD Legal?
Yes, it is perfectly legal in the United States and it is currently sold exclusively in the USA
Pros and Cons of Shred CBD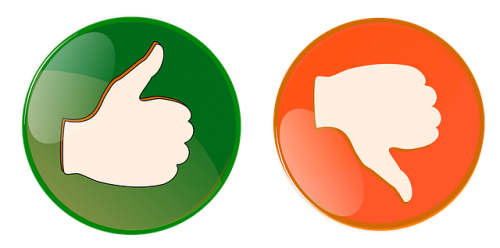 Pros
Excellent mix of CBD isolate, Garcinia Cambogia and Green Tea extract
Effective for fat burning and appetite suppression
Reduces anxiety and increases focus
Made in the USA in a GMP Certified facility
100% Natural
Zero Stimulants
Cons
Immensely popular as of the moment; limited supply
Above average in price
Only available in the USA, no other countries
Will Shred CBD Work for You?
ShredCBD is one of those diet products that work very, very well. When we find a supplement like that, then it's wholly recommended in our books.
Shred CBD will work for any individual who wants to trim down and cut back on the unsightly fat around their waist, chest or arms and legs. The trio of Garcinia Cambogia, green tea extract and CBD isolate is the best we've seen so far. They're all-natural, so there's virtually no risk of experiencing any side effects.
To answer the question, then yes, ShredCBD will work for you as long as you take it in the right doses. You'll find yourself slimming down and not being as vulnerable to binge-eating unhealthy calories as with other products. Moreover, you'll find new vigor and vitality as you go about your day.
Conclusion
We recommend you getting Shred CBD as soon as possible before stocks run out. People are discovering the effects of CBD isolate, and it won't be long before this breakthrough compound makes its way in many weight loss supplements.
Don't sacrifice your lifestyle just so you can lose X amount of pounds in a month. Get ShredCBD and you'll see satisfactory results quickly and safely!
Official website: shredcbd.com