(Last Updated On: May 15, 2020)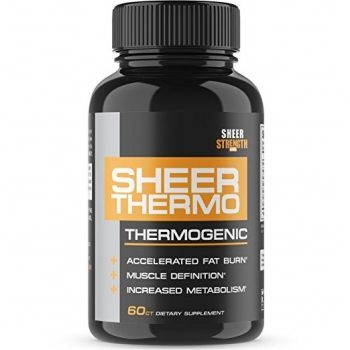 Most of us agree that despite heavy exercise regimens at the gym, not everyone finds weight loss easy.
For example, some people may suffer from sluggish metabolism or uncooperative genetics which make life incredibly hard when it comes to getting fit and healthy.
If you face a similar situation and have a difficult time shedding those extra pounds, then choosing a fat-burning supplement with metabolism-strengthening properties can be a great option to push things along.
Many such supplements claim to increase the body's metabolism and help users burn excess fat faster.
However, selecting a genuine product can be a task in itself. That is where our Sheer Thermo Sheer Strength Labs review comes in.
In this review, we aim to help guide you through all you need to know about this unisex fat burning supplement.
So, what are we waiting for? Let's assess this latest offering from Sheer Strength Labs.
Sheer Thermo Sheer Strength Labs—What Are They?
Sheer Thermo Thermogenic is one of the many weight loss and fat burning supplements developed by the renowned team at Sheer Strength Labs.
Sheer Strength Labs are known for their natural weight loss supplements and similar products throughout the United States and beyond.
According to the marketing, each product that they manufacture is tried and tested using advanced scientific methods. This ensures maximum impact and minimum side effects.
We've heard that they despise low-quality bodybuilding and weight loss products. Which is why they have dedicated their knowledge to creating products of the highest standards.
Through their supplements, Sheer Labs say both men and women can witness miraculous changes to their bodies, including:
Accelerated burning of fat
Better muscle definition
An increase in metabolism
The company's claims are impressive. But to find out for sure whether it is all true, we are going to evaluate their product and find out what it is capable of.
Will Sheer Thermo by Sheer Strength Labs stay faithful to its promises?
We aim to find out.
Who Are These Sheer Thermo Sheer Strength Labs Made For?
Sheer Thermo is for those people who have a hard time at the gym. Those people, who work tirelessly to acquire toned bodies, but who understandably feel frustrated when they barely lose weight.
Even consistent physical workouts may not yield results for such individuals. Therefore, Sheer Thermo aims to help these people reduce their unwanted fat, while also supporting healthy metabolism and lean mass gain.
Ingredients in Sheer Thermo Sheer Strength Labs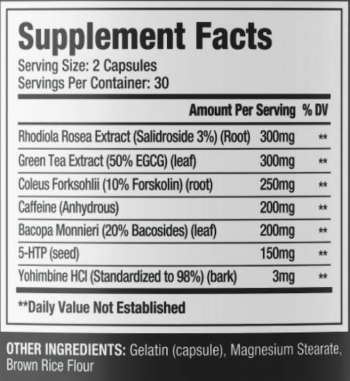 To understand whether a particular supplement is capable of helping you in the fat burning process, the first place to review is its list of ingredients.
Let's take a peek at the ingredients panel for Sheer Thermo to see what clues it gives us.
As you can see, Sheer Thermo contains just seven ingredients, with transparent dosages. Usually, we like to see at least 10–12 natural compounds in weight management products.
But we'll reserve judgment on the credibility of this product for now?
Instead, we will examine each of them, in turn, to see if there is any merit to their inclusion.
Rhodiola Rosea
Rhodiola Rosea is a well-known herb found in the cold, hilly areas of Asia and Europe. Its root part comprises greater than 140 active components that help in controlling stress and other imperfections in the body.
Popularly referred by the name the "golden root," Rhodiola gained popularity as a primary ingredient in dietary supplements. This is because it can help relieve fatigue, stress and depression, thus improving workout performance in men and women.
There is, however, no evidence to support direct weight loss caused by taking this ingredient.
Green Tea Extract
No doubt, green tea extract is one of the most preferred ingredients in fat burning supplements.
Green tea is known for its antioxidant components—catechins—which are clinically proven to increase the rate of fat burning in the body.
Sheer Thermo includes a healthy dose of this ingredient, too. 300 mg is sure to have a similar impact to cup of coffee.
Coleus Forskohlii
Coleus Forskohlii is a plant that is famous for producing a chemical compound named forskolin. This compound is believed to encourage the release of fat stores to be burned as energy. Also, Sheer Thermo Sheer Strength Labs claims that forskolin shields the muscles from breaking down while dieting.
Caffeine
Caffeine is a popular stimulant, widely consumed across the world on a daily basis. Clinical trials have proven this ingredient's effectiveness for elevating the metabolism and increasing the use of body fat for energy.
While it is certainly a useful ingredient, we actually think it is overused in health and fitness supplements. Why bother with synthetic stimulants when Green Coffee and Turmeric are just as effective?
Bacopa Monnieri
Here we have another herb that is capable of improving focus. Bacopa Monnieri is also believed to have potential benefits for thyroid function, thus increasing the metabolic rate and speed of weight loss.
5-HTP
It might have an odd sounding name, but 5-HTP can aid in building muscle, burning fat and reducing anxiety. The dosage is rather low at 150 mg, though.
Yohimbe
This supplement is known for its effect on the heart rate and is associated with helping men with erectile dysfunction. It does this by dilating blood vessels so that blood can travel faster through them. Thus, increasing the blood flow, and nutrient delivery, to various parts of the body.
Side effects have been reported with this substance, we wouldn't recommend it to female gym goers.
Missing Ingredients
We would like to have seen Konjac fiber included in this supplement.
Konjac is beneficial in helping you to manage your appetite, thus protecting your body from emotional eating so you can spend more time enhancing your physique.
Reviews on Sheer Thermo Sheer Strength Labs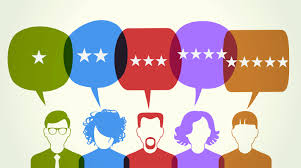 Looking at the Sheer Thermo GNC reviews, we found them to be average.
Many customers claim that they were able to get the results that they wanted from this product, only when they are also working out.
But that bring us to an important point. You mustn't consider Sheer Thermo as an inferno pill that will burn your fat overnight. It does take time, and to get the best results you will have to put in some work too.
Other consumers did not see any thermo pill weight loss benefits. These customers simply compared the effect to drinking a strong cup of coffee, but experienced no other results.
Having said that most customers did appear to prefer this supplement to sister product Sheer Strength Fat Burner for Her.
The overall star rating on Amazon was an average of 3.7 out of 5 stars.
Side Effects with Sheer Thermo Sheer Strength Labs
Many of the above compounds present in the Sheer Thermo Thermogenic are supported by animal studies.
They are also all natural. But this doesn't mean they don't have the potential to present troublesome side effects in humans.
Usage of Yohimbine in this product can cause an increase in heart rate, which is not suitable for individuals who already have irregular cardiovascular activities.
Caffeine may also pose a danger to those who have a weak tolerance to stimulants. Plus, it can disturb your sleep and cause headaches and restlessness in sensitive people.
Many of the ingredients used in this product, if taken in high doses, can lead to increased levels of anxiety. Thus, if you have suffered from this condition in the past, you should consult with a professional to guide you in consuming this supplement properly.
Pros and Cons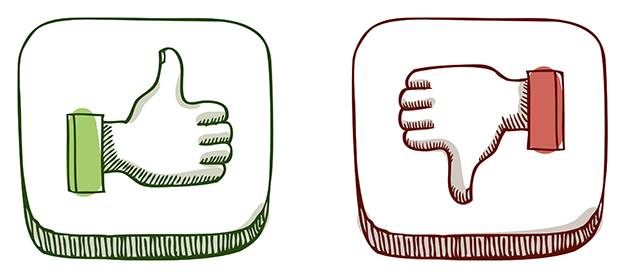 Pros
Low Price
May accelerates metabolism
Available on Amazon and Gnc
Cons
High content of stimulants
Some customers saw no results
Will Sheer Thermo Sheer Strength Labs Work for You?
We believe that the Sheer Thermo Strength Labs may work for some individuals. After looking at the ingredients and reviews it seems that those who did not gain results, may not have followed the instructions correctly.
Although there are fewer ingredients than we normally like to see, there are some effective plant extracts in this formula.
It is possible that taking Sheer Thermo without working out can help in reducing weight. But this will only work when the consumer controls his/her eating habits closely.
At $25 for a month's supply, it seems cheap. However, it only recommends two capsules a day, which isn't enough for 24-hour fat burning. To see real benefits you would need a supplement with a more regular serving suggestion.
To get the best results, you will need to combine this supplement with a regular exercise regime.
Wrapping It Up
The Sheer Thermo Thermogenic fat burner supplement can be a useful option for people who have the discipline to restrict calorie intake and work out regularly.
People who don't work out, but keep a check on their diet, may still see some results. However, these will likely take longer to show when compared with users who exercise and look after their diet.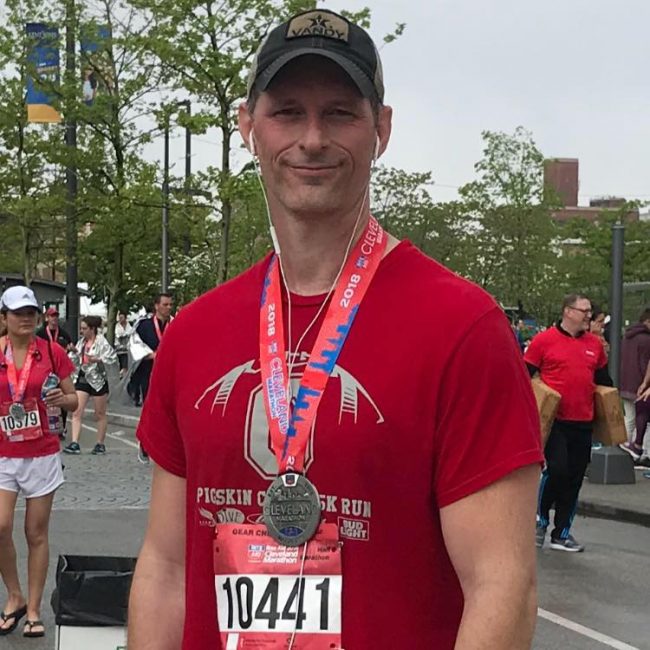 Ryan is a former college wrestler and lifelong fitness fanatic. He has run half marathons, done mud runs, placed in body transformation contests, coached wrestling and now coaches girls soccer. Not to mention he has also tried literally hundreds of supplements over the years and has a vast and thorough supplement knowledge. He has written for Muscle & Strength, Testosterone Junkie, The Sport Review and other publications. He is also the editor in chief of this website. Feel free connect with him on his LinkedIn page below.