(Last Updated On: May 15, 2020)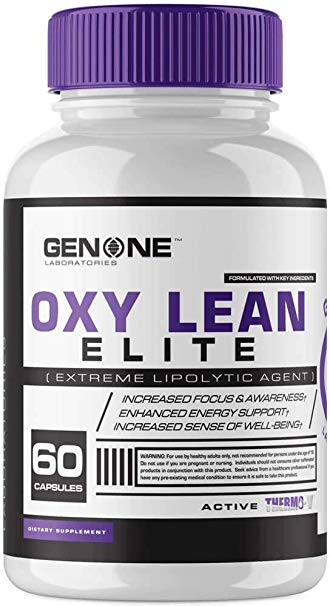 Losing weight is tough. You either do not have the time to work out effectively or the more you work out the hungrier you get and then you eat and it becomes a vicious circle.
Other times you may feel like you are doing everything right, but you do not have the results to show.
It is for this reason that we have so many fat burning supplements that claim to help you realize your dream results faster. Oxy Lean Elite is one such product. It is produced by a company called Genone Nutrition in the US.
It claims that Oxy Lean Elite is the ultimate thermogenic supplement!
We can't take their word for it though. We are going to have to analyze the product, it's ingredient profile and customer reviews, and at the end of this article, you will know whether it is worth the purchase or not.
Best female weight loss products on the market
What Is Oxy Lean Elite and What Does It Do?
Before we start it is worth mentioning that there is a similar product called Oxy Elite USP labs which have attracted some controversy and was banned. However, it has no affiliation whatsoever to Oxy Lean Lite which is a Gen One product.
Oxy Lean elite is a fat burner. It claims among other things to help you lose weight by burning fat, increasing energy levels as well as your metabolism. It is also what we refer to as a thermogenic supplement which means that it supposedly increases body heat to increase metabolism and force your body to burn calories whilst you cool down.
Initially this product was available on Amazon but currently, the page is empty. The supplement goes for a significant sum of $49 per bottle. This price wouldn't usually faze us but when you consider that a bottle only contains 60 capsules it becomes clear that Oxy Elite doesn't offer the best value for money.
Additionally, the product's daily dose is only 1.44 grams, coupled with the fact that the supplement contains a proprietary blend which means we cannot know what exact quantity each ingredient carries.
What are the ingredients?
The ingredients are usually the first indicator of whether a weight loss supplement is effective or not.
What's in Oxy Lean Elite?
Caffeine Anhydrous
Caffeine is one of the most popular weight loss supplement ingredient. It is favored because it increases metabolism and helps you stay alert.
Its metabolic capabilities ensure that you are able to get the most out of your workouts by increasing the intensity of your sessions.
But, the obvious question on your mind may be, is caffeine anhydrous safe?
Well, this type is caffeine is more processed and artificial than other types. Whilst it is completely safe, we would have loved to see a more natural ingredient as it means fewer side effects in the long run.
Caffeine is also a diuretic which means that it helps your body get rid of excess water and salts which may also aid weight loss in the short term.
Garcinia Cambogia
This is another well-liked ingredient and one we are pleased to see. Garcinia cambogia is a fruit that looks like a small pumpkin. The extract used in the supplement comes from its skin. The skin contains hydroxy citric acid (HCA). The HCA is believed to inhibit the work of an enzyme called citrate lyase. The inhibition then apparently leads to fewer carbohydrates being converted into fat.
HCA is also meant to reduce the levels of serotonin in the brain which in turn leads to a feeling of satiety. This means you eat less which ultimately leads to weight loss.
Green Tea Extract
Green tea is also a source of caffeine and contains catechins as well. Catechins together with caffeine can help with weight loss by promoting thermogenesis through regulating hormones.
Apple cider vinegar
We really do not have any idea why this ingredient was included in this product. Although some people claim it aids weight loss, there isn't much evidence and even so, it needs to be taken in fairly large doses to be effective.
Given that Oxy lean Elite only weighs 1.44 grams total, the quantity of apple cider vinegar is not likely to help.
However, it has potentially got other health benefits such as reducing blood sugar levels, lowering cholesterol and improving cardiovascular health.
Niacin
One of the factors that makes it hard for many people to lose weight is fatigue. Niacin makes sure you have the energy to work out and stay active during the day. It is one of the 8 B vitamins.
It helps in the production of NAD, a coenzyme that is useful in the conversion of fats, proteins, and carbohydrates to energy.
Selenium
This is another ingredient whose weight loss benefit is not known. It is however very good for hair and nails.
Selenium acts as an antioxidant that regulates the number of free radicals. Free radicals are not necessarily bad but when they get out of control they lead to oxidative stress.
Oxidative stress in turn that can increase the chances of damaged cells.
Rawolscine
This comes from a plant found in Africa and some Asian countries called the Rauvolfia tree or the poison devil's pepper. Rauwolscine is very similar to yohimbine. None of them has been directly linked to weight loss.
However, Rauwolscine may block alpha receptors from accessing a neurotransmitter called norepinephrine which leads to constriction of the blood vessels. It might, therefore, be useful in reducing blood pressure.
The receptors that Rauwolscine inhibits promote the storage of fats. When they are inhibited the fats are broken down to produce energy and this is where the notion that it can lead to weight loss comes from.
Achyranthes Aspera
We haven't come across this ingredient before.
According to the makers, it helps get rid of excess water and toxins from your body and also protects the liver. We'll take their word for it.
Missing ingredients
While this product has several established weight management ingredients, it also lacks some of the most common and effective ones.
We would have loved to see the likes of Vitamin B, Glucommanan and Choline. That's because these ingredients come with the backing of more reliable scientific studies, so much so that they have been legally approved in certain countries to offer potential health benefits.
How to Use Oxy Lean Elite
It is recommended that you begin by taking one capsule between 30 and 45 minutes after your first meal of the day.
If you feel you are doing well with one capsule you can increase the dosage to two capsules but you should not exceed 4 capsules a day. You may also add it to a shake if you prefer taking it that way.
Oxy Lean Elite Side-effects
There haven't been any serious side effects reported.
The fact that the product has both green tea extract and caffeine anhydrous may be a red light for some. These two may lead to jitters, insomnia and nausea. But since it is a proprietary blend we have no way of knowing for sure if the levels are capable of having this effect. It really depends on how much of the 1.4g total dose is made up of caffeine.
What do the Oxylean Reviews say?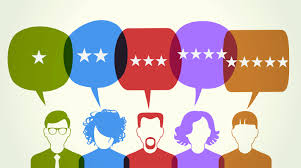 On the product website, there are many positive reviews. However, we don't put much faith in these due to the fact that they are not supported by photographs or video evidence.
In terms of independent reviews online we did come across several customers who said they used the product, the general consensus was that the product caused them to sweat a lot however this did not seem to translate into noticeable weight loss.
Top female fat burners online.
Will Oxy Lean Elite help you lose weight?
We can't say for sure that Oxy Lean will help with weight loss. It does include a fair amount of caffeine however this stimulant has only been shown to improve energy and alertness. If you do no exercise it won't help at all.
Pros
Includes caffeine
Reasonably priced
Cons
Small dosages
Proprietary blend
Contains no appetite suppressants
Conclusion
This is not one of our best supplements. We would not recommend it for two main reasons. One, it has a very small dosage that we do not think is effective. Two, we are not in favor of proprietary blends.
We would have loved to know the real quantities of the individual ingredients. We also feel that it is a bit too costly for what it is offering; there are definitely cheaper supplements that are more effective in the market.
However, the upside is that it contains caffeine and green tea which are at least relatively well-researched ingredients.
The website touts the product as a magic pill but we have established from the reviews and the ingredients that it is not. It may work a little bit but you will need to work out and eat a balanced diet.
We believe you would be better off with any of the products on our list of the best female fat burners.