(Last Updated On: April 4, 2021)
 
Fat Burners For Women – head to head
Are you looking for a fat burning supplement to help you shed those pounds?
Not sure which brand and product will get the job done?
In this Leanbean vs Shred Her match up we have placed these two popular female fat burners head to head. By the end of the contest, you should know which one is the best to help you achieve your weight loss goals.
Here we take a comprehensive approach, researching and analyzing the ingredients in each supplement and comparing them so that you don't have to. These two supplements will be put up against each other in some of the following categories: overall features, ingredients list, side effects, and price.
So let's stop wasting time and get going with our review of them both:
Leanbean vs Shred Her – Features
 Both Leanbean and Shred Her are weight loss supplements intended to help you to shed the fat and drop those pounds. Whether they're a good fat burner or not depends on whether they're actually able to speed up your metabolism whilst suppressing your appetite.
Here are the main features of each:
Leanbean Features 
Made by Ultimate Life, a well-respected specialist supplement firm.
Aids fat burning with thermogenic compounds.
Designed for women
Boosts energy.
All natural ingredients.
Low artificial stimulant content.
Used by athletes
NLA Shred Her Features 
Made by NLA For Her, a specialist supplement company.
Mostly natural ingredients.
Available through Amazon
Comparing these features, Leanbean has an early lead. Shred Her does come at a lower price, but we think that the price is probably lower for a reason in this instance.
One of the key ways in which Leanbean outperforms Shred Her on features alone is the multi-faceted approach taken by this supplement. This is generally something that separates the top fat burners on the market from the rest.
While NLA's offering does contain some metabolism boosting compounds, Leanbean does that and more.
Specifically for women, Leanbean does a few important things well:
It suppresses the appetite as well as emotional cravings, it also includes ingredients to help detox the body from fat storing toxins, providing women with a healthy baseline upon which to achieve their weight loss goals.
Leanbean vs Shred Her – Which Has The Best Ingredients?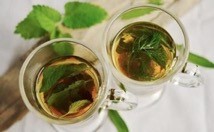 Of course, the most important part of comparing any two supplements is an in depth look at the ingredients list. It is here that we can judge for ourselves whether or not the product's bite matches its bark.
Here's what we found:
The first thing we have to note is that Leanbean offers its customers a list of ingredients, including dosages. We really appreciate it when a product has this information as it allows us to properly assess whether a product is going to do what it says on the tin.
Unfortunately, not all companies do this.
Shred Her has opted to mask its dosages behind a proprietary blend. This means that while we get the list of ingredients found in the product, we do not get the amount of each ingredient present in the blend.
Of course, we understand that companies like to protect themselves from copycats. Unfortunately, their opting for a proprietary blend hampers consumers ability to accurately know what they are putting into their bodies.
This is a stark disadvantage.
Nonetheless, we can still analyze the ingredients list and judge whether the product has any merit when it comes to weight loss.
So what is in these weight loss supplements?
Green Tea Extract – Both. 
Green tea extract is found in pretty much every effective fat burning supplement on the market.
It is thermogenic, meaning that it raises the temperature of the body. Not only does this increase in temperature burn calories on its own, it puts you into a more ready state for exercise.
We are always happy to see green tea extract in any weight loss supplement, so we are glad to see it in both of these products.
Green Coffee – Both. 
Another key ingredient found in all the market leading products.
Green coffee may sound a little weird, but actually, it is just unroasted coffee beans. During the roasting process, coffee beans lose a key compound called chlorogenic acid. This compound is an excellent fat burner, encouraging the body to burn existing fat cells and helping to clear away fat cells trapped in the liver and other places in the body.
Again, it should be no surprise that this vital ingredient is included in both products.
Turmeric – Leanbean only 
This ingredient is an immensely important part of a fat burning blend intended for women.
Turmeric is a very popular spice worldwide, most commonly used for cooking fish and egg dishes. However, it is its thermogenic qualities as well as its role in hormonal health that make this spice a real powerhouse when it comes to weight loss.
We were happy to see that Leanbean includes this vital ingredient, but were disappointed to discover that NLA Shred Her does not. This could be a key oversight for NLA, especially as they claim to specialize in fat burners for women.
Glucomannan – Leanbean only 
Glucomannan is an effective appetite suppressant and dietary fibre that signals to us that the product's makers know what they are doing.
This ingredient is often included as a support ingredient, aiding in the retention of weight loss. In basic terms, it makes you feel full which stops you from piling back on the weight you have already lost. At the same time, it blocks fat uptake.
Again, we were very happy to see this ingredient included in Leanbean but were equally disappointed to see it missing from NLA Shred Her. We believe glucomannan to be a top ingredient for fat burners to include.
Any ingredients missing? 
Leanbean seems to hit all of our benchmarks for an effective fat burner and weight loss supplement, containing most if not all of our key ingredients.
Shred Her cannot make the same claim as it's missing key ingredients such as:
glucomannan
turmeric
acai berry,
vitamin B12
cayenne pepper
As a result, NLA's offering is a little one dimensional compared to its more well-rounded competitor.
For that reason, we have to give the edge squarely to Leanbean when it comes to the ingredients list.
Leanbean vs Shred Her – Side Effects 
Many supplements – even the most successful ones! – can cause some problems because of the dosages and inclusion of certain ingredients.
As Leanbean contains all natural ingredients and avoids the pure caffeine powder of its competitor, we can be fairly certain that there is little to no chance of experiencing side effects from using this product.
The other advantage with Leanbean is that it uses turmeric and cayenne powder to safely speed up your metabolism to help you burn fat.
Shred Her, on the other hand, does contain a large amount of caffeine. At 170mg per serving Shred Her is more on the limit when it comes to caffeine content. It may even go over, depending on how much caffeine is provided by the guarana extract in the proprietary blend.
Leanbean wins this category too.
Leanbean vs Shred Her – Pricing 
And the final category we will judge these two products against each other on is the price.
There is no doubt that NLA Shed Her offers the lowest price out of the two at $39.99 for a month's supply, compared to Leanbean which is priced at $59 flat.
However, when we take in to account the bundle pricing on Leanbean's official website we find that the price equals out – with a bonus e-book and workout guide to sweeten the deal. This requires more of a commitment up front to get the price down, but on the strength of what we have seen so far, we think it is pretty good value.
All in all not too much in it when it comes to price.
Leanbean vs Shred Her – Final Verdict
And that concludes this head to head between Leanbean and NLA Shred Her. Here's a rundown of the pros and cons of each:
Leanbean Pros
Burns fat and reduces cravings
Cutting edge ingredients
Formulated for professional fitness models
Multi-box discounts
Leanbean Cons
Premium price
3 month supply needed to trigger money-back guarantee
Shred Her Pros 
Some good metabolism boosters
Cheap price
Shred Her Cons
Proprietary blend – exact doses not listed
Missing some important ingredients
So there's our thorough assessment of Leanbean vs Shred her. All that remains is to announce the winner:
And it should come as no real surprise that we have picked Leanbean as our winner in this match-up.
In the end, the only category Leanbean could be matched on was pricing. To read more about how this female fat burner works you can read our full review here.
LEANBEAN WINS